This week in WordPress
WordPress 6.0 field guide out now
With the release of the

WordPress 6.0 Release Candidate 1

this week, documentation co-lead Milana Cap (an XWP-sponsored core contributor) has published the

WordPress 6.0 Field Guide

, and there's a lot to unpack — 97 enhancement and feature requests, 131 bug fixes (and 13 Gutenberg bug fixes), and 23 "other blessed tasks," totaling 251 Trac tickets.


The guide also covers changes to improve accessibility, the Block Editor, and themes, as well as high levels updates for developers. As Post Status' David Bisset

tweets

, "#WordPress devs, the 6.0 field guide is out. Worth a bookmark. Covers additions, changes in big six point zero."


"#WordPress 6.0 looks awesome! Thanks a lot to all contributors for their great work 💪"

adds

core contributor and BuddyPress co-lead developer Mathieu Viet.




For more on what to expect in WordPress 6.0, WordPress Executive Director Josepha Haden Chomphosy speaks to Automattic Design Director Channing Ritter on

the latest episode of the WP Briefing podcast

. Ritter is the Design Release Lead for WordPress 6.0, a position that went unfilled the past few release cycles


Latest Gutenberg news
So where does Gutenberg fit into the WordPress 6.0 picture? In the

Gutenberg Times Weekend Edition 213

, Birgit Pauli-Haack says the best way to get a quick overview of the Gutenberg features coming to the latest release is Automattic-sponsored Gutenberg contributor Dave Smith's

4-minute whistle-stop tour

. For more detail, watch Anne McCarthy's

22-minute video

. McCarthy, an Automattic-sponsored core contributor, is the Co-Release Coordinator for WordPress 6.0.


Speaking of McCarthy, Pauli-Haack also says the best way to learn some new features in Gutenberg 13.1 is to heed her latest Full Site Editing Program testing call: Rallying Recipe

Reviewers. This round's testing focuses on "taking a few blocks for a practical spin to create a fun, interactive recipe-focused site" with a customized commenting experience.


#wp19day launched ahead of WordPress' 19th birthday
David Bisset has launched #wp19day, a new project to celebrate WordPress' 19th birthday on May 27. Bisset, who works for Post Status and hosts the Post Status Excerpt podcast, tells MasterWP Editor Brian Coords

the idea for #wp19day came from a conversation he had with his daughter, Olivia

, about creating "a positive event celebrating not just WordPress but the community that has helped it for nearly two decades."


To clarify, Bisset

tweets

, "wp19.day is a personal project. Not affiliated with any business or company or aliens (cough). No #WordPress illuminati. Even if you think this is a trap, feel free to use hashtags #wp19 or #wp19day anytime this month and we'll keep track."


Coords notes: "As WordPress nears the end of its second decade in existence, and moves from a hobbyist's playground to a massive segment of the internet economy, it really is crucial for us to find ways to allow the next generation to gain traction and even want to be engaged with this project."


"So this is pretty cool, a website for the #WordPress 19th Anniversary, wp19.day This is also special because WordPress is one of the last teenagers I have as part of my life. :)"

tweets

Do The Woo's Bob Dunn.


And in case you need another copy of WordPress... "In honor of #wp19day: #WordPress will be completely free to download from the official site,"

tweets

#wp19day. Well played.
Business Spotlight: LearnDash
LearnDash is taking cutting-edge e-learning methodology and infusing it into WordPress. We're trusted to power the learning programs for major universities, small to mid-size companies, startups, entrepreneurs, and bloggers worldwide.
WordPress monthly searches surpasses 10 million for the first time
Among the other highlights: after a dip in searches in the first half of 2022, Q4 saw the largest volume of search traffic for WordPress ever, with a growth of 25% in absolute volumes from Q3 to Q4; and in October 2021, monthly searches for WordPress terms hit over 10 million for the first time.


Denning says the most surprising finding in the data is that WordPress theme searches are up year-on-year. He notes: "Any prediction of the end of themes and theme businesses can take a look at the 1.5m people each month looking at WordPress themes.


Writing about Denning's research in the

latest issue of the WP Minute

, Matt Medeiros notes, "If search data indicates interest and growth then WordPress still has some validity in the CMS market space."
Serial entrepreneur revealed as new WordPress VIP CTO
In acquisition news, Automattic acquired Clipisode back in January and has installed its founder Brian Alvey as CTO of WordPress VIP. Alvey is a serial entrepreneur, blogger, and self-described "CMS expert" (he's built two dozen content management platforms, according to his

About

page) and is known for helping create Recurrency, TMZ, and Engadget.


Alvey announced

Clipisode joined Automattic

on his blog this week after announcing in January that he was

shutting down the social video platform

. Describing himself as the "Ted Lasso of WordPress," Alvey writes, "I've spent so long competing with WordPress and so little time using it that when someone mentions a plugin conflict I feel as lost as Ted Lasso when people talk about 'offsides,' 'relegation' or 'the pitch.'"


In other acquisition news, Sarah Gooding at WPTavern reports WooCommerce developer (and Iconic founder)

James Kemp has acquired ReplyBox

. Gooding says the deal closed earlier this month and the ReplyBox team has been focusing on forging new partnerships.


Yoast announces new leadership team
"News." was Taco Verdonschot's one-word

tweet

this week, linking to the announcement that Yoast has a new leadership team—and Verdonschot has taken on a new role as the SEO company's head of relations.


According to CEO Thijs de Valk, Omar Reiss has stepped down as CTO after eight years at the company. Chaya Oosterbroek continues in her role as COO, Marieke van de Rakt is now Head of Strategy, Inge Ariëns is now Head of Marketing, Irene Strikkers is now Head of R&D, and Herre Groen is the new Head of Technology.


Reiss

tweets

, "I'm super happy to see this wonderful group of people lead @yoast into the future! For me, the ride ends next month. It's been an absolute blessing to serve this great and very unique company and be a part of the Yoast family! Time for me to explore new things! ❤️🙏"


The leadership news comes after Yoast was acquired by Newfold Digital in August 2021, and after founder Joost de Valk announced he was moving to an advisory role within the company in March.
WordSesh announces impressive speaker lineup
"Hey #WordPress people: Registration is officially open for @WordSesh 2022. Schedule looks good. Speakers look good. Even the privacy and terms pages look good,"

tweets

Post Status' David Bisset, linking to

WordSesh

. He's not wrong, this year's speaker lineup is good.




WordPress OG Pippin Williamson, who sold his company Sandhills Development to Awesome Motive last September, is presenting Buying and Selling WordPress Businesses, Newsletter Glue's Lesley Sim will share Lessons Learned from Launching a Paid Plugin, and Ebonie Butler, who recently joined PMC as a Senior Software Engineer, is presenting How Live Streaming Transformed My Career, to name just a few presentations.


In

WordSesh 2022 Signups Open

at WPShout, David Hayes writes, "WordSesh has been around for years and is always a great event. If you're looking to learn some WordPress May 16-20, there's surely no better option."


Meanwhile, Page Builder Summit is fast approaching. The annual virtual event is on from June 20-24. Twenty-four speakers have been announced so far.

Join the waiting list

to find out when tickets become available.


#WPCommunityFeels: Ken Elliot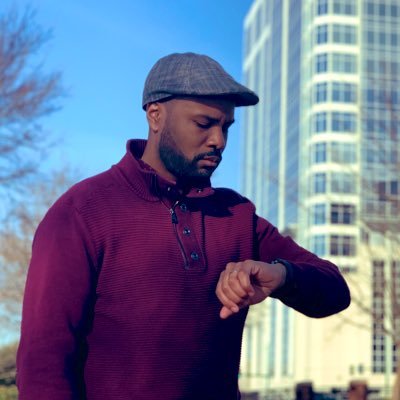 This week, what's inspiring Ken Elliot, co-founder of branding and marketing solutions company

BKreative Media

.
A podcast worth listening to: I listen to

How I Built This

by Guy Raz almost religiously. Every week, Guy would interviews an entrepreneur about their journey from business inspection, through growing pains, and how eventually they reached riches and fame with their business. It's a very inspiring reminder to always be ready for growth when customers find you.


A concept worth understanding: In BJ Fogg's book Tiny Habits, he introduces a behavior equation: Behavior = Motivation + Ability + Prompt. While motivation can come and go, Fogg's concept explains that if there is a prompt to do the task, and the ability to complete the task is easy, then the motivation to do that task will resolve in the desired behavior.


A Twitter account worth following: A couple of handles I recommend following are

@BlackOwnedSC

to learn about the history and accomplishments of Black business owners and celebrities from and in South Carolina, and my friend

@Ny_The_Creator

, who is an amazing WordPress developer and upcoming pioneer within the WordPress community.


An article worth reading: I recommend reading Darius Foroux article on

Why Short-Term Solitude Makes You a Better Thinker

. It's a reminder that your greatest thoughts and decisions come from within you. Giving yourself a moment to think before jumping into it gives you adequate time to plan or analyze the situation before answering the question.


A habit worth forming: Commit to reading every day. I started reading at least 20 books a year when the pandemic started in 2020. There are so many interesting things to learn and reading helps me formulate new ideas and concepts that I can apply to my personal life and professional career.
SEO Accessibility, Explained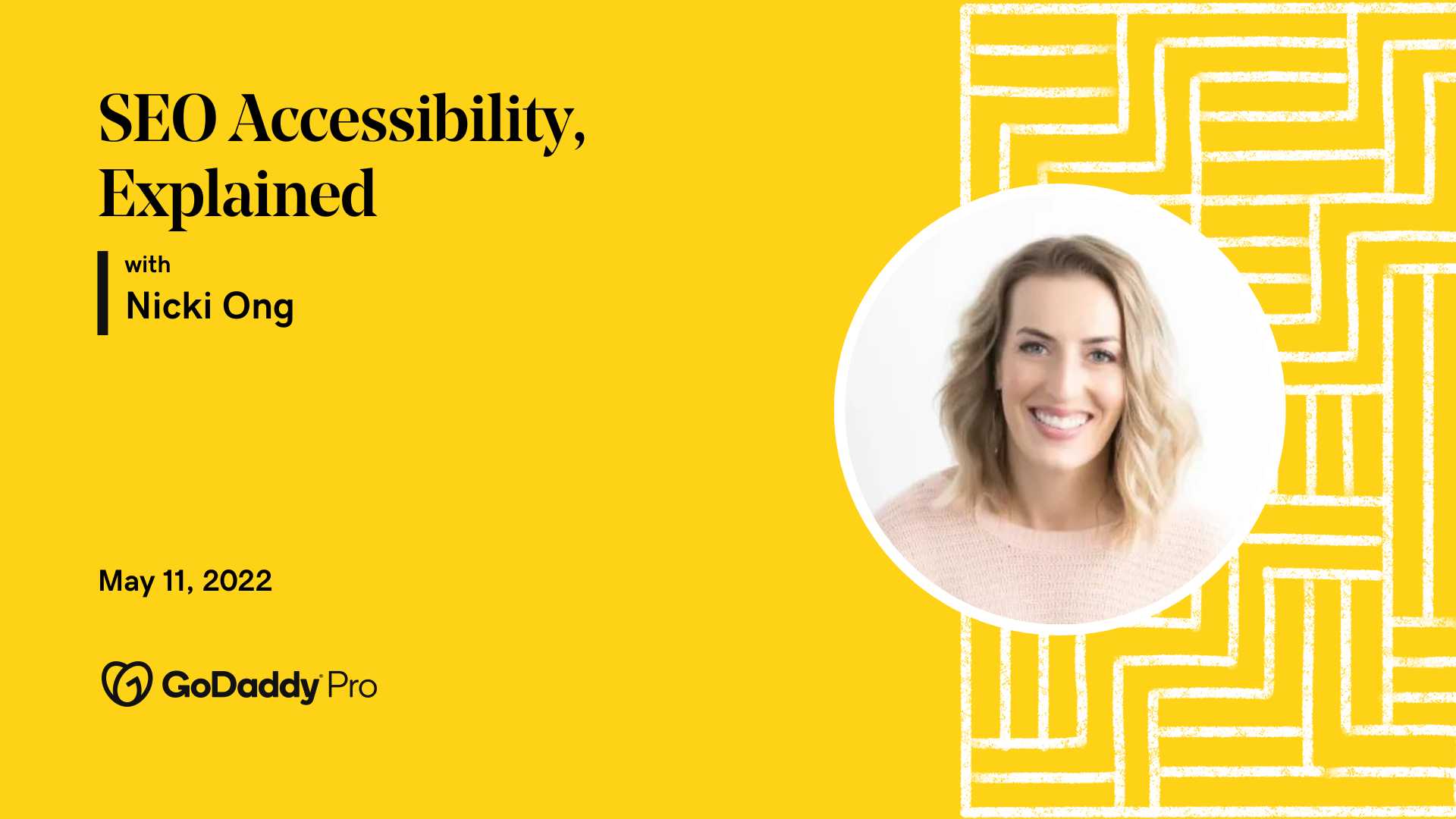 It's entirely possible that you haven't given your search engine optimization any thought when it comes to accessibility. The reality is, most WordPress developers and site builders haven't! That changes with this session by Nicki Ong, founder and marketing therapist for Simple Sprout Studio.


When it comes to making search engine content accessible, are you actively doing things to make that same search engine content inaccessible? Probably not intentionally, but what you don't know about SEO accessibility might be affecting your search traffic. If not your search traffic, then potentially the time your visitors spend on-site. In this session, Nicki will explain what SEO accessibility is, how important it is, and how you can make sure you're doing it right!


This free virtual event is presented by GoDaddy Pro and will take place on Wednesday, May 11, 2022.



In other WordPress news...
Not subscribed? Join the most conversational weekly email
in the WordPress community!