This week in WordPress
WordPress market share is shrinking, but does it matter?
"The moment I've been fearing would come, has come: #WordPress market share is shrinking,"

tweets

Yoast founder Joost de Valk, whose latest analysis of content management system market share has got everybody talking.


He links to

WordPress' market share is shrinking

. According to W3Tech, WordPress has lost 0.4% market share since February, decreasing from 43.3% to 42.9% earlier this week. It's the first time in, well, ever, that WordPress has lost ground to competitors like Wix and Squarespace, says de Valk.


His tweet sparked discussion on Twitter, Post Status Slack, and in the Advanced WordPress Facebook group about the reasons why WordPress' seemingly unending growth has suddenly stopped.


Consultant Paul Lacey

tweets

, "I reactivated my Twitter account just because this Podcast episode from Joe was SO good and I wanted to give props. Absolute spot on analysis 🔥 And I'll add... the numbers really don't matter, but the product absolutely does.

And people - embrace - and adopt - good products📱"


Morten Rand-Hendriksen, whose views on WordPress market share we shared back in

issue #61

when WordPress passed 40% market share,

tweets

, "As I've said before, the chase for 50% market share is the chase for 100% market share is the chase for monopoly. A healthy ecosystem has several healthy alternatives collaborating on common goals and necessary conditions."


Yesterday, Wix's Head of SEO Nati Elimelech added his two cents,

tweeting

, "WordPress isn't going anywhere. Neither is Wix. Nor will most other CMS. Plenty of web to go around and plenty of other fights to pick on Twitter. Have a nice day, regardless of whatever CMS you prefer."


Meanwhile, there are folks working their butts off on full-site editing. As WP Engine-sponsored core contributor Nick Diego

tweets

, "As someone who's currently on the WordPress 6.0 Release Team, I can attest that the project needs more contributors. The fact that FSE has taken so long is not a lack of effort. There are many contributors pouring their hearts and souls into the project. We just need more help

🙏

"
WordPress 6.0 on track for May 24 release
Business Spotlight: LearnDash
LearnDash is taking cutting-edge e-learning methodology and infusing it into WordPress. We're trusted to power the learning programs for major universities, small to mid-size companies, startups, entrepreneurs, and bloggers worldwide.
Debate over plugin license renewals continues
"When you buy a WordPress plugin, what are you actually buying? Is it software? Access to support and updates? Something in between?" asks MasterWP Editor Rob Howard, who pulls at the threads of the recent MemberPress controversy in his 3,000-word deep dive

WordPress Plugin License Renewals and the Challenge of Churn

for Post Status.


Justin Tadlock leaving WPTavern
"I will miss the @wptavern team. @pollyplummer has made me a better writer by just reading her work every day. I was just trying to keep up,"

tweets

Tadlock, who has published 647 stories since joining the Tavern.


Colleague Sarah Gooding simply

tweets

, "😭💔😭"


Tadlock has been a passionate advocate for the Gutenberg project and the block editor. While he doesn't share what he plans to do next, he makes a piont of saying he's had very little to do with WordPress co-founder Matt Mullenweg whose company Audrey Capital owns WPTavern: "From the day I arrived until today, I have had complete independence to thrive or fail by the result of my work. It felt like our small team had been left on an island to fend for ourselves at times… This level of autonomy is vital for journalistic integrity."


Designer and WP Engine Principal Developer Advocate Brian Gardner

tweets

, "Proof that good things come to an end, but new beginnings often bear more fruit. @justintadlock, thanks for all you have done, and all you will do with #WordPress. 👊"


In

issue #88

of The Repository, Gardner shared that it was an article Tadlock published about block patterns that inspired his return to WordPress last year after he sold StudioPress and the Genesis framework to WP Engine in 2018.
#WPCommunityFeels: DJ Billings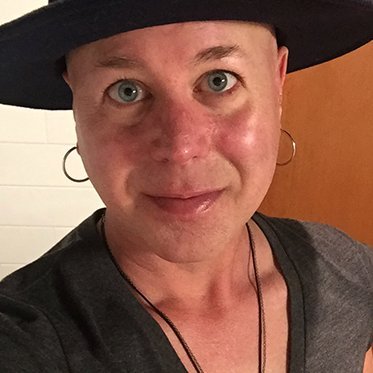 This week, what's inspiring freelance web developer and self-described WordPress geek DJ Billings.
A podcast worth listening to: Right now I'm really into Disappearances with Sarah Turney. The stories are fascinating.


A concept worth understanding: There's a saying, "You can't stop the waves but you can learn to surf." Life is never going to be perfect and problem-free. I'm still learning to surf, but I'm getting better every day.


A Twitter account worth following:

@adrianbliss

. His videos are hilarious, and I'm addicted. With all the chaos in the world right now, it's a nice palette cleanser for the soul.


A habit worth forming: Every day after breakfast I sit down with my bullet journal and plan my day. I write down just a few things that absolutely need to get done. That way I can focus on the work or tasks and I'm not so easily pulled in different directions. It also gives me a sense of accomplishment at the end of the day.
Hacking Social Media Coffee Chat

You run a business designing and building websites. It's what you do best and it's why you started your business. Getting new work, though, can be hard sometimes, so you have to fire up the marketing engine to attract some new clients. What's your go-to marketing strategy? Does it include social media? (Spoiler: it ought to!)


In this casual coffee chat, host Marcus Burnette sits down with Evan Weiner, Director of Social Marketing at GoDaddy Pro, and J.M. Channel, Sr. Marketing Specialist at GoDaddy Pro, to discuss tips your web agency can use to grow your social media marketing efforts! Evan and J have years (maybe even decades!) of combined social media marketing experience and will share what they've learned about the importance of social media in your marketing efforts, how active you need to be, how to figure out what to write, and more. As a bonus, they'll share some "hacks" that they've discovered to make your social endeavors easier and more effective!


Register now to learn more about growing your social media marketing strategy!


This free virtual event is presented by GoDaddy Pro and will take place on Wednesday, May 18, 2022.



In other WordPress news...
Not subscribed? Join the most conversational weekly email
in the WordPress community!