This week in WordPress
Happy 19th birthday, WordPress!
There's a lot to get to today, but first, happy birthday, WordPress! Today—May 27—marks 19 years since co-founder Matt Mullenweg announced the first release of WordPress.
ICYMI – "Really cool website celebrating the 19th birthday of WordPress!"

tweets

Mullenweg, who name drops Olivia and David Bisset's passion project,

#wp19day

.


Since the pair launched #wp19day earlier this month, people from across the WordPress community have shared written and video tributes.
This week, MasterWP Editorial Director Nyasha Green shared her interview with

Olivia Bisset on WordPress and wp19 day

. Olivia, the founder of LemonadeCode and MustHacks Jr, tells Green one of the best things about working on the project has been hearing stories about how WordPress has changed people's lives for the better.




#wp19day will be hosting two live shows today (head to

wp19.day

for details and links):

A panel in partnership with Post Status will put together a "WordPress Starter Pack" at 9am ET / 1pm UTC on Twitter Spaces
A special "mega meetup" with special guests, a draft, and a game show with prizes at 4:30pm ET / 8:30pm UTC on Zoom/YouTube
David

tweets

, "Do me a favor and if you haven't already post your thought to celebrate #WordPress 19th anniversary (5/27) on wp19.day today or this weekend. 🎉 If you are planning on a celebration or social, ping @wp19day or @lemonadecode. We'll reference all the stuff."


Meanwhile, WordPress Executive Director Josepha Haden Chomphosy is encouraging folks to

Share a Warm Fuzzy

with long-time Audrey Capital-sponsored core contributor Samuel "Otto" Wood.
WordPress 6.0 "Arturo" now available
WordPress 6.0 "Arturo" shipped this week, and here are just a few of the stories you might want to spend some time with today.


First is WordPress co-founder Matt Mullenweg's announcement at

WordPress.org

,

WordPress 6.0 "Arturo."

As WordPress Executive Director Josepha Haden Chomphosy says, "Expanding Gutenberg into a full site editing experience in WordPress means that all of the problems the community had to address were complex and far-reaching. WordPress 6.0 is an example of the community's commitment to tackling these tough challenges together."


If you want to digest the release in bite-sized chunks, "… here's a thread of the new & shiny bits 🧵↓"

tweets

Extendify Head of Product Rich Tabor, who shares a nice summary of, well, all the new and shiny bits in WordPress 6.0.


For a similarly succinct rundown, "Happy with how the WordPress 6.0 'Arturo' video turned out. It's a quick overview of some of the main features introduced,"

tweets

Automattic-sponsored contributor Matías Ventura, the lead architect of the Gutenberg project.
"Can you see it? It's my name, among more than 500 contributors that make possible the new version of WordPress core, 6.0, called 'Arturo,"'

tweets

José Arcos, a WordPress developer at the UN International Computing Centre, who was one of the 500+ people who contributed to this release. Freelance developer Shital Marakana also tweets, "📢 Wow! Proud to see my name "#ShitalMarakana" in @WordPress 6.0 'Arturo' Version 🏆🎉🌟❤😊😍👍"
Do you remember what it was like using WordPress 5.0? Anne McCarthy, a WordPress product liaison at Automattic and co-release coordinator for WordPress 6.0, has created a short 13-minute video that shows the "immense amount of progress contributors have made on site building features," writes Gooding in

New Video Explores Site Building Progress From WordPress 5.0 to 6.0

.
Business Spotlight: LearnDash
LearnDash is taking cutting-edge e-learning methodology and infusing it into WordPress. We're trusted to power the learning programs for major universities, small to mid-size companies, startups, entrepreneurs, and bloggers worldwide.
500+ contributors to WordPress 6.0 and other stats
"As usual, I put together some stats about WP 6.0 Core Contribution 📊📈📉 'Arturo' was released yesterday and features the work of more than 500 contributors from at least 53 countries and 134 companies 😍."


Audras has published contributor stats going back to WordPress 5.5 (except for WordPress 5.8). They offer fascinating insights into who builds WordPress—and who influences the project.


Highlights for WordPress 6.0 include:

519 people contributed to WordPress 6.0, including 129 people (25%) who were first-time core contributors.
Of the 53 countries represented, the United States had the largest number of contributors (591) followed by Russia with 373 contributions (led by Yoast-sponsored contributor and core committer Sergey Biryukov), and Australia with 308 contributions (led by 10up Lead Engineer Peter Wilson, who was the release's core tech lead).
Of the 134 companies that contributed, Automattic had the most contributors (70), followed by 10up (12), and Yoast (10). Multidots contributed 9 people, and rtCamp, Human Made, Bluehost, WP Syntex, Google, XWP, WP Engine, and AuthLab each contributed 4-6 people.
Automattic is still the most prolific company with employees credited in 1,483 contributions, followed by Yoast with 596 contributions, and Whodunit with 250.
Audras notes, "… contributions from USA are relatively declining in favor of a better repartition amongst other countries. I personally think it is a good thing for the project to have big contributors not all located in the US 🙂"


Enterprise agency XWP

tweets

, "Excellent read on #WordPress 6.0 Contributions Stats by @AudrasJb of @agence_whodunit! 👏 We are very proud to have been able to keep to the goal we set in December after #SOTW: to be one of the top 10 contributing companies in 2022! 💪 #XWP."


Meanwhile, ICYMI, there are some interesting numbers at

Gutenstats.blog

, a site that pulls stats from the 76.6 million WordPress.com websites and sites running Jetpack that have Gutenberg installed.
WordCamp Europe updates, plus regional WordCamps now easier to organize
With WordCamp Europe kicking off on Thursday, Michelle Frechette at Post Status has shared tips on how to

Make the Most of WCEU

.


If you're heading to Porto, Portugal for the two-day event (plus Contributor Day), be sure to

check out the schedule

. And if you haven't got a ticket yet, they are still 367 available (at the time this newsletter was sent).


Yoast

tweets

, "In our #YoastBooth during @WCEurope, we'll be hosting a fun traditional Dutch Shuffleboard game, also known as "sjoelbak". The person who scores the highest points will win an exclusive The Globe LEGO set 🤩 Be sure to swing by 😉"


In the latest issue of the WP Minute, Matt Medeiros highlights a promising panel discussion with WCEU Global Lead Taeke Reijenga on

Acquisitions in WordPress

. "The WP Minute has been covering these acquisitions individually over the past year but you may want to check out this panel to hear their takes on some of the major changes and takeovers within the community over the past year," Medeiros writes. And by "their" he's referring to Yoast's Marieke van de Rakt, GiveWP's Devin Walker, Pagely's Joshua Strebel, and

The Events Calendar's Shane Pearlman.


Meanwhile,

Community Team Removes Red Tape From Regional WordCamp Applications

, is Sarah Gooding's headline at WPTavern. In past years, WordPress Community Support (WCS) has required regional events to jump through more hoops than regular WordCamps. Gooding reports regional WordCamp organizers can now directly apply to organize an event for their region using the regular WordCamp application form.


WordPress.com announces new $5 per month Starter plans—with ads
This week,

WordPress.com announced a new $5 per month Starter plan

that bridges the gap between the company's Free and $15 per month Pro plan. The new plan includes a custom domain name, 6GB storage, the ability to use payment collection blocks, and integration with Google Analytics.


The new plan has received mixed reviews from users, with many comments on the announcement post questioning why ads are still included. WordPress commentator Jeff Chandler

tweets

, "That's a bunch of crap lol. $60 a year and still get ads. I guess the days of freeloaders only getting ads are over." Sé Reed, founder of Kerredyn Collaborative

adds

, "so ridiculous, you pay for ads! and they are such visually bad ads. all psoriasis feet and skin creams."
#WPCommunityFeels: Maja Loncar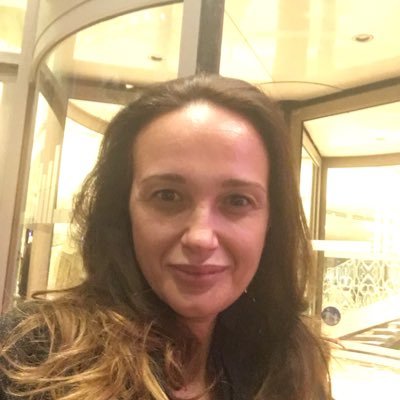 This week, what's inspiring Maja Loncar, GoDaddy Pro's EMEA Field Marketing Manager.
A podcast worth listening to:

@wpbuilds

is just a great mix of fun and knowledge!


A concept worth understanding: Quantum wellness is the future of health focusing on cell optimization and slowing aging.


A Twitter account worth following:

@divydovy

is an exceptional leader and individual and I am happy to have met him, because of his work and life ethics.

#admiration




An article worth reading:

This GoDaddy blog post

about how to start an online store. I have been in business development for more than 15 years. I have seen ups and downs of many brands for various reasons. Setting up an online store is a must-have brand and conversion tool and the more you understand how it works, you will be able to achieve better results. On another note, additional knowledge cannot harm you. It can only make you more confident in promising and delivering results.


A habit worth forming: Don't miss meditation sessions. Those will reduce stress accumulation and increase the quality of life!
WordCamp Europe 2022: It's been a minute, but we're back in person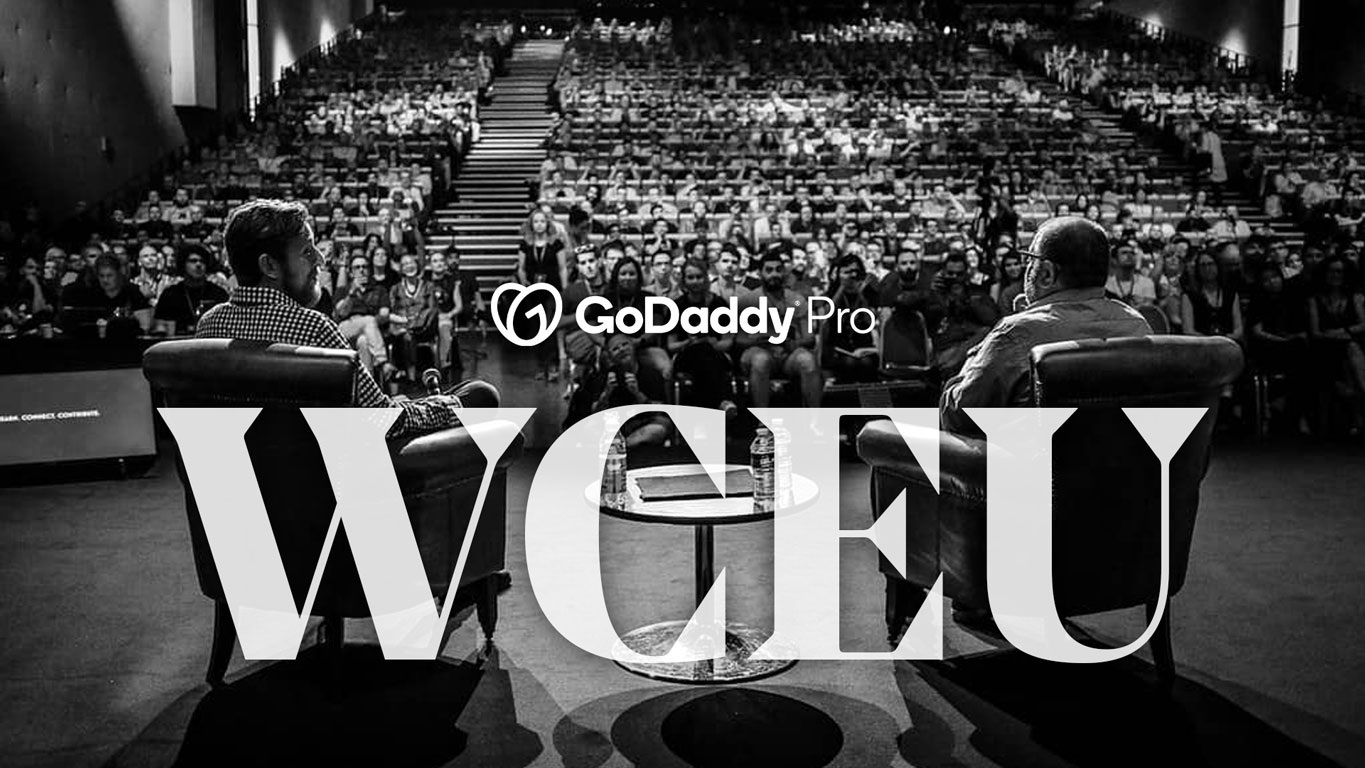 At GoDaddy Pro, we're excited to finally be back in person at this year's WordCamp Europe, which runs June 2 to June 4 in Porto, Portugal. We've missed being around our fellow WordPressers, but we weren't taking our foot off the pedal during the lockdowns.


If you're going to be at WordCamp Europe next week, come see us and you'll see we made some new WordPress friends who we're proud to have joining us. We'll be coming together with our fellow colleagues and WordCamp sponsors from Pagely, ManageWP, and Sucuri. We'll be representing multiple Make WordPress teams at the camp kickoff Contribution Day, we have a couple of folks who will be speaking in sessions, and we're also sponsoring the official camp After Party!


If you'll be at WordCamp Europe this year, we want to see you! If not, be sure to follow along with all the action on Twitter—@GoDaddyPro. Learn more about what we've been up to lately and where we'll be during WordCamp Europe on our blog, the GoDaddy Garage, in our article WordCamp Europe 2022!

In other WordPress news...
Not subscribed? Join the most conversational weekly email
in the WordPress community!