This week in WordPress
WP Engine acquires Delicious Brains' plugins
According to WP Engine's announcement, the plugins have a total installed base of about 4 million users and are already widely adopted by the web host's customers. The acquired plugins include ACF, WP Migrate, WP Offload Media, WP Offload SES, and Better Search Replace.


For more on the deal, "Check out this EXCLUSIVE interview with @bradt and @asmartbear about @wpengine's acquisition of ACF and other popular plugins from Delicious Brains that were announced just 15 minutes ago!"

tweets

David Vogelpohl, VP of Growth at WP Engine, who links to the

latest episode of Torque Mag's Press This podcast

featuring WP Engine founder and CTO Jason Cohen and Delicious Brains founder Brad Touesnard.


In his

announcement on the Delicious Brains blog

, Touesnard explains his reasons for the sale: "What if I could exit the plugin side of the business but keep SpinupWP and continue on with that project and its team? The more I thought about it, the more I liked the idea."


Product Manager Iain Poulson will be joining WP Engine, together with ACF developers Matt Shaw and Liam Gladdy. Touesnard is keeping SpinupWP and the SpinupWP team.


As WordPress commentator Jeff Chandler

points out

, "Interesting that on this day last year, Delicious Brains acquired ACF. Today, WP Engine acquires ACF."


Delicious Brains customers welcomed the news with mixed feelings. "So WP Engine buys Delicious Brains, which includes ACF. Kinda gives me a little hope about the future of ACF because I don't think DB knew what they were getting into,"

tweets

dispatcher and web developer Darryl Schmidt, while Frank MaDorgal

tweets

, "Awwwwwww crap

☹️

Very happy for Delicious Brains making a nice exit! Very sad for all the customers that now have to deal with WP Engine."
Along with the GIF on the right, WordPress all-rounder Allie Nimmons

tweeted

, "me, concerned at any moment that I'm going to be acquired by a giant hosting company and sucked up into the sky like a cow into a UFO."


Post Status' David Bisset

tweets

, "

0️⃣

days since the last #WordPress acquisition."
Jetpack , features now available as individual plugins
Sarah Gooding at WPTavern reports the individual plugins now available include Backup, Protect, Boost, Social, Search, and CRM. She notes Automattic decided to go modular with its "all-in-one" plugin after getting feedback from developers and site owners who wanted to use specific components of Jetpack as part of their own "tech stack" of plugins.


Post Status' David Bisset

tweets

, "So today @Jetpack is announcing launch of individual plugins for features. I know some in the #WordPress community have voiced about this for a while so kudos to the JP team."


Developer Chris Wiegman

tweets

, "When I talk about looking for progress in WordPress that isn't Gutenberg, this is the type of thing I'm talking about. This isn't core, but it is adjacent enough that I do think it's a positive sign."
WordCamp Europe now in full swing
WordCamp Europe kicked off yesterday with "… the largest Contributor Day ever held. Over 800 people attended!"


That

tweet

from WordCamp Europe, whose volunteers must be working overtime trying to keep up with all the content attendees are sharing on Twitter as they take over Porto, Portugal, for the three-day event.
WordCamp Europe also

tweets

, "Look at the turnout for Contributor Day at #WCEU! It is fantastic to see that so many people want to contribute to WordPress

🥰

"


GiveWP co-founder Matt Cromwell

adds

, "I gotta say, this is the busiest, most focused Contributor Day I've ever seen. Wow."
Meanwhile, if you are refreshing #WCEU with FOMO, WordCamp Europe

tweets

, "If you can't attend #WCEU in person, don't worry, we will have livestreams. Check out our homepage for the links on June 3rd and 4th."


Business Spotlight: LearnDash
LearnDash is taking cutting-edge e-learning methodology and infusing it into WordPress. We're trusted to power the learning programs for major universities, small to mid-size companies, startups, entrepreneurs, and bloggers worldwide.
Who is WordPress For?
Analysis by Allie Nimmons, Community Outreach for The Repository
As WordPress enters its 19th year, it's interesting to observe how it has changed in terms of market audience and target users. Developer Chris Wiegman shares his observations in

What Else is There Beside WordPress?

He describes why WordPress doesn't feel like it's for him anymore. The irony is that WordPress was created to replace an existing blogging software. Nineteen years later, folks like Wiegman who just want a simple blogging platform are being edged out in favor of a WordPress targeted more at portfolio, brochure, and enterprise-focused sites.


Wiegman shared that he currently gets by with the popular

Pods

framework to handle custom fields and searching/filtering. While alternatives to WordPress have been suggested, none quite fit the bill. In response to his post, business owner Chandler Weiner shared

an array of headless CMS tools as substitutes for WordPress

, including Jamstack, Ghost and Foresttry.io. Laravel and WordPress developer Mark Jaquith

suggests

a static site generator like Hugo. And WP Owls co-creator Maciek Palmowski cites Statamic as their CMS alternative of choice.


It seems like Gutenberg is in large part to blame for making the most simple uses of WordPress seemingly impossible. "I agree w/ this since Gutenberg was introduced. I can see its potential, but for a lot of ppl, it's overkill. I felt more comfortable once I disabled half of it,"

tweets

WordPress contributor and full-stack developer Rachel R. Vasquez.




Lesley Sim, founder of Newsletter Glue, chimed in with her

musings about Tumblr

, one of Automattic's more recent acquisitions: "I've heard rumblings of Tumblr being turned into open source. I wouldn't be surprised if the long term play is to make Tumblr the easy blogging platform." There was a bit of

controversy over Automattic's purchase of Tumblr

and subsequent changes. Given it had already served the purpose of simple and intuitive blogging, it would be interesting indeed to see what updates it could see in the future to fill the void WordPress seems to be creating right now.


Despite the aforementioned recommendations, nothing has fit quite right. In fact, Wiegman intends to write a follow up piece on his blog about why WordPress cannot be replaced by a static site generator. Look for it coming soon on

his blog

.
Automattic invests in InstaWP
In other Automattic-related news, "Going above the clouds right now... It's my pleasure to announce that Automattic has invested a seed round in InstaWP!"

tweets

InstaWP founder Vikas Singhal.


In his

announcement on the InstaWP blog

, Singhal shares his ambitions for the product "to become AWS for WordPress" and how he simply emailed Automattic CEO Matt Mullenweg to ask if he'd like to invest, expecting no response. "To my surprise, after a week, Automattic's team replied back saying this sounds interesting and we got into several rounds of discussions," Singhal writes.


LaunchFlows founder Spencer Forman

tweets

, "I've had the pleasure of working with Vikas as this project unfolds, we use it ourselves, and I personally feel it is just the beginning of something 'big'. Well done Vikas!"


In other product news, LottieFiles, a company that hosts thousands of Lottie animations and helps designers create and test their animations, has just

released an official plugin for WordPress

, reports Sarah Gooding at WPTavern. The company recently raised $37M in a Series B round, passed 3 million users on its website, and is investing in making motion design more accessible.
WordPress turned 19
ICYMI,

WordPress turned 19

last Friday. That report from Sarah Gooding at WPTavern who says the highlight of this year's anniversary celebrations was the wp19.day website created by David Bisset and his daughter Olivia, who also managed the project.




As MasterWP Editorial Director Nyasha Green notes in

Celebrating WordPress on its 19th birthday

, "David and Olivia Bisset did a wonderful job of rallying the community through quotes, videos, podcasts, and more. It felt really good to be a part of something so beloved and treasured."


In a

brief post

marking the occasion, co-founder Matt Mullenweg says, "Nineteen seems like an in-between number, but actually it's very salient for me because now WordPress is the same age I was when the first release came out."
Kinsta launches online learning academy
The platform's first courses have been created by two well-known WordPress educators: How to Speed Up Your WordPress Website by Joe Casabona, and How to Optimize Your WooCommerce Store by Allie Nimmons. Kinsta VP of Marketing Andrea Zoellner has also created a course about maintaining client sites at scale. Casabona and Nimmons are also LinkedIn Learning instructors.


Kinsta Chief Business Officer Tom Zsomborgi tells The Repository, "With this new platform, our plans are to keep adding more courses to the hub and just like now it will always remain free. We will extend the topics to web development, running an agency and other related and tangible areas."


SRH Design owner Simon Harper, who beta tested Kinsta Academy,

tweets

, "Fantastic work @kinsta! I know this is only the start for the Academy, but you have built an excellent foundation & resource for the #WordPress community! There is so much potential & I can't wait to see the Academy grow with more course content & resources. Congratulations!"
#WPCommunityFeels: Nyasha Green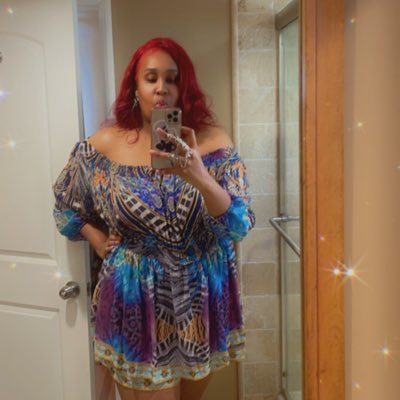 This week, what's inspiring software developer and MasterWP Editorial Director Nyasha Green. Green is currently working on building out a mentorship group to help people of diverse backgrounds get into WordPress.
A podcast worth listening to:

Underrepresented in Tech

. It has amazing insight for communities who are underrepresented in tech and those who wish to help them get into tech.


A concept worth understanding: True empathy. It is easier to sympathize with people than to do the work to stand in their shoes. But standing in another's place is the only way to truly know how they feel, and how to help.


A Twitter account worth following: Shambi Broome at

@webgyrl2

. Shambi is an amazing WordPress and STEM educator. She specializes in education for girls and women as young as nine. Her account is a perfect mix of real-life and educational tweets.


An article worth reading: A quarter-million qualified women of color are currently missing from the tech space. Here's

one solution

to the problem.


A habit worth forming: Take time out of your day to laugh at least twice. It may seem silly but no matter what's going on your body could always use that extra dose of happiness!
Growing Your Brand: Coffee Chat replay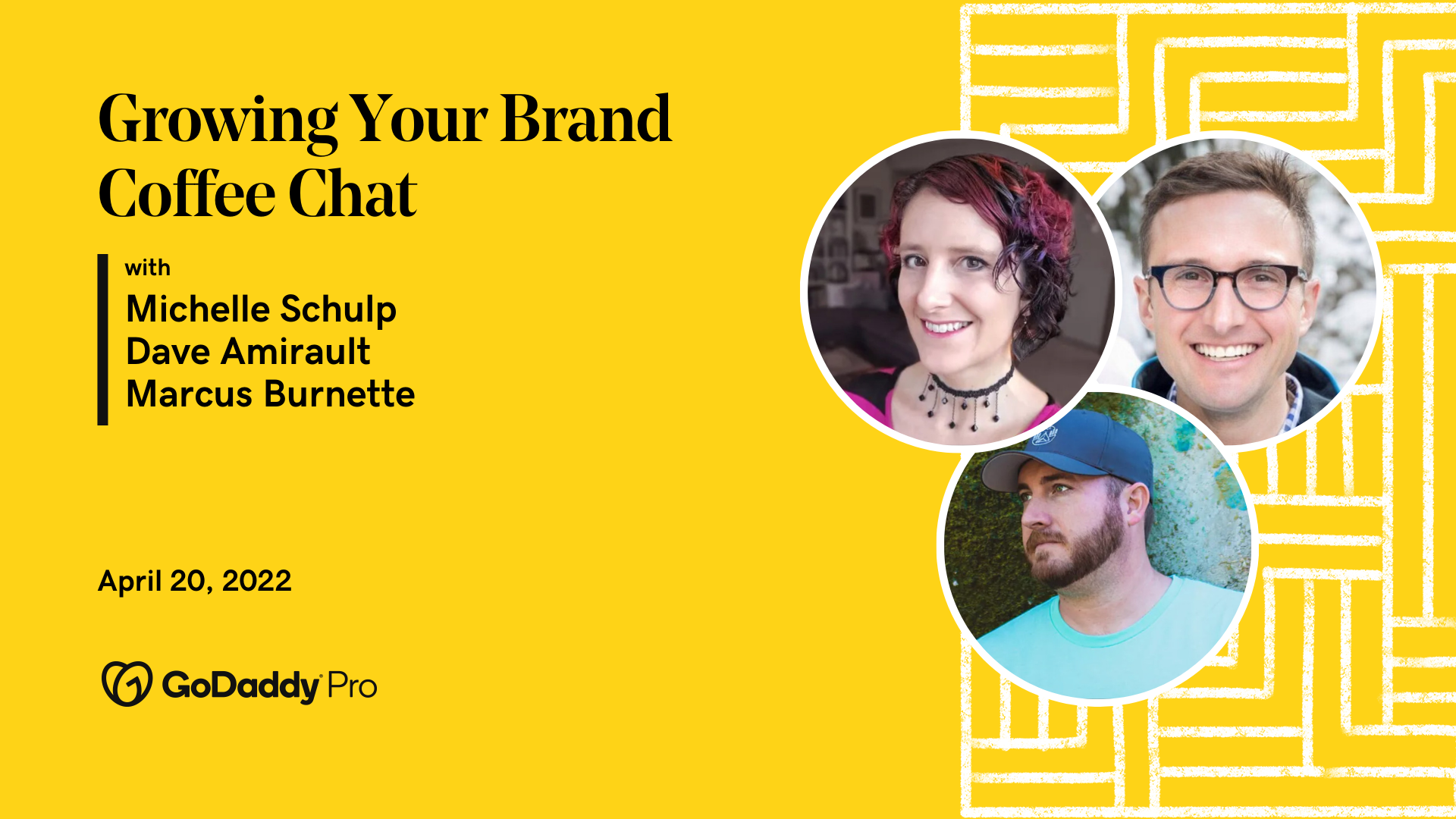 The GoDaddy Pro team is at WordCamp Europe, so we're taking a couple weeks off from our usual meetup schedule. However, we still have some good ones that you may or may not have seen from earlier in the year. This week, we're featuring our coffee chat from April with Michelle Schulp and Dave Amirault talking about growing your brand. It's a good one with lots of great advice!


What's your company brand strategy? Maybe your brand is personal or more business-oriented. Maybe it's laid-back or a bit more corporate. Building your brand strategy personally and professionally can be a walk in the park with the right tips and tricks... and that is exactly what we are helping you do this week! On this month's coffee chat about growing your brand, we welcome Dave Amirault and Michelle Schulp, joining us to talk about business and personal branding. They are a couple of people who have built brands for major companies as well as themselves.
If you're also at WordCamp Europe this weekend, come see us and our WordPress friends from Pagely, ManageWP, and Sucuri!


Watch the Growing Your Brand: Coffee Chat replay here.

In other WordPress news...
Not subscribed? Join the most conversational weekly email
in the WordPress community!