This week in WordPress
Elementor acquires Strattic
"In the theme of the #WCEU afterparty: another one bites the dust!"

tweets

Yoast founder Joost de Valk, linking to the unexpected yet should-have-seen-it-coming news that:

Elementor has acquired Strattic

.


Miriam Schwab founded Strattic in 2018 as the first WordPress hosting company to streamline the creation of static files managed via a headless install. It's now been rebranded as Strattic by Elementor.


Gossip Media marketer Melanie Amini

tweets

, "Proof that you catch more bees with honey. @miriamschwab is one of the kindest people I know and funny as hell and that's why her close relationship with @elemntor ultimately paid off. Build relationships and you will go far."


And this

comment

from user Rhinoosaurus in the WordPress subreddit: "Holy shit! The rest of my agency's creative team has certainly become tired of me going on about the benefits of headless/static/generated sites, especially in the context of Elementor/WP bloat and performance. Colour me very interested…"


Sarah Gooding

has more at WPTavern:

Elementor Acquires Strattic

. Gooding notes, "Elementor has often been criticized for making WordPress sites sluggish so it's easy to see the appeal that static hosting brings. Having more customers on Strattic might lessen the urgency of fixing Elementor's well-documented speed issues."


It's a point of concern Elementor co-founder and CEO Yoni Luksenberg addresses up front in

Elementor Acquires Strattic To Redefine WordPress Hosting

: "This acquisition will allow us to leverage Strattic's technology to build static websites, helping to solve stability, speed, and security issues in the dynamic sites space."


It seems the Strattic team is cool with being acqui-hired, with engineer Ryan Hellyer

commenting

, "A few years back I contacted Miriam to see if she knew of any work that was going. It turned out she needed help with a new static hosting startup, which was right up my alley of interest. It feels like only a minute passed before she was telling me that we've been acquired and I'm moving to Elementor!"


If you're wondering how Strattic and Elementor work together, WPTuts

tweets

, "Let's take Strattic and headless WordPress for a spin with Elementor's latest acquisition and see how it works and how it stands up," linking to Paul Charlton's

24-minute deep dive into the

acquisition

.
WordPress 6.1 roadmap reveals focus on full-site editing to continue
Ventura published a roadmap for the next official release ahead of the closing session at WordCamp Europe where he was scheduled to join WordPress co-founder Matt Mullenweg and WordPress Executive Director Josepha Haden Chomphosy for a demo. He wasn't able to make it but

tweeted

a thread with video demos of some exciting interface updates Gutenberg contributors are working on.


"I think it provides the missing context we needed for some of the things that @JosephaHaden and @photomatt eluded to in their Q&A,"

tweets

#WPTalks co-host Daniel Schutzsmith.


Designer and WP Engine Principal Developer Advocate Brian Gardner

tweets

, "Some exciting things are planned for #WordPress 6.1. I'm thrilled to see the unifying of the template editor and the post editor experiences and continued emphasis on patterns."




"Looks like we're going to spend at least one more #WordPress release (6.1) hanging around, tidying up Phase 2. Perhaps the 'Gutenberg development is slowing down the project' people are onto something. 🤔"

tweets

Jason Cosper, a WordPress Product Advocate at Dreamhost.


Business Spotlight: LearnDash
LearnDash is taking cutting-edge e-learning methodology and infusing it into WordPress. We're trusted to power the learning programs for major universities, small to mid-size companies, startups, entrepreneurs, and bloggers worldwide.
WordCamp Europe wrapped up last weekend and as Portuguese WordPress community organizer Pedro Fonseca tweets, "#WCEU was unforgettable

❤️

."


Here's a post-WordCamp Europe round-up:

Meanwhile… "I've already known how incredible WordPress community is. However, when is your turn to get help, I'm realize how powerful and encouraging is for too many people. So proud and grateful, thanks Community. We are love 💗"

tweets

Flavia Bernárdez Rodríguez, a WordPress and WooCommerce instructor at the Escuela de Organización Industrial in Spain. After her car was broken into following WordCamp Europe, more than €4,321 was raised on GoFundMe to replace her stolen laptop and belongings, including an anonymous €2,000 donation.
Five for the Future adopting official definition for pledges
WordPress Executive Director Josepha Haden Chomphosy recently proposed the program—which encourages organizations to contribute 5% of their resources to WordPress development—make a clear distinction between ecosystem contributions and core project contributions.


Adam Warner, GoDaddy's Director of Field Marketing,

comments

, "I can't help but wonder about the argument to be made that the creation of themes, plugins and blocks that are made freely available are also contributions that move WordPress forward."




#WPCommunityFeels: Miriam Schwab
This week, what's inspiring Strattic co-founder and CEO Miriam Schwab.
A podcast worth listening to: Confession: I don't listen to podcasts because my mind inevitably ends up wandering and ten minutes in I'm like "what did they say?" But I do love How I Built This which shares the incredible stories of entrepreneurs including a lot of hard truths. The stories are inspiring. Another fun podcast is The Rewatchables which rehashes movies we know and love.


A concept worth understanding: I don't know if this is exactly a concept, but in 99.9% of cases people have good intentions. Meaning, if someone does something that hurts you, they probably didn't mean to, or they may be going through something challenging. Apply benefit of the doubt as much as possible and I think it helps the world look much rosier.


A Twitter account worth following: VCs Congratulating Themselves

(

@VCBrags)

is a parody account about the world of VC investors. It's hilarious and amazing.




An article worth reading:
Paul Graham is one of the most veteran and experienced VC investors in the world, and he is also a prolific blogger. Generally he writes helpful articles about founding and building a startup, but a few years back he wrote a really touching post about being a parent. As a mom of seven, I could really relate and I thought he expressed what being a parent is like in a very functional but meaningful way.
A habit worth forming:
Simple daily exercise. I don't have time to go to gyms or do extensive workouts. But I know how important exercise is for my present and future health, especially since I sit for about ten hours a day in front of a computer. I need to get my body moving. So I walk almost every morning for a half hour. That's it. It's simple, it's doable, and efficient. I really enjoy it because I get to listen to music and be in the sun. I know if I try to walk for longer, I won't actually do it, so this way I can be consistent and it's a goal I can achieve.
WordCamp Europe 2022 Recap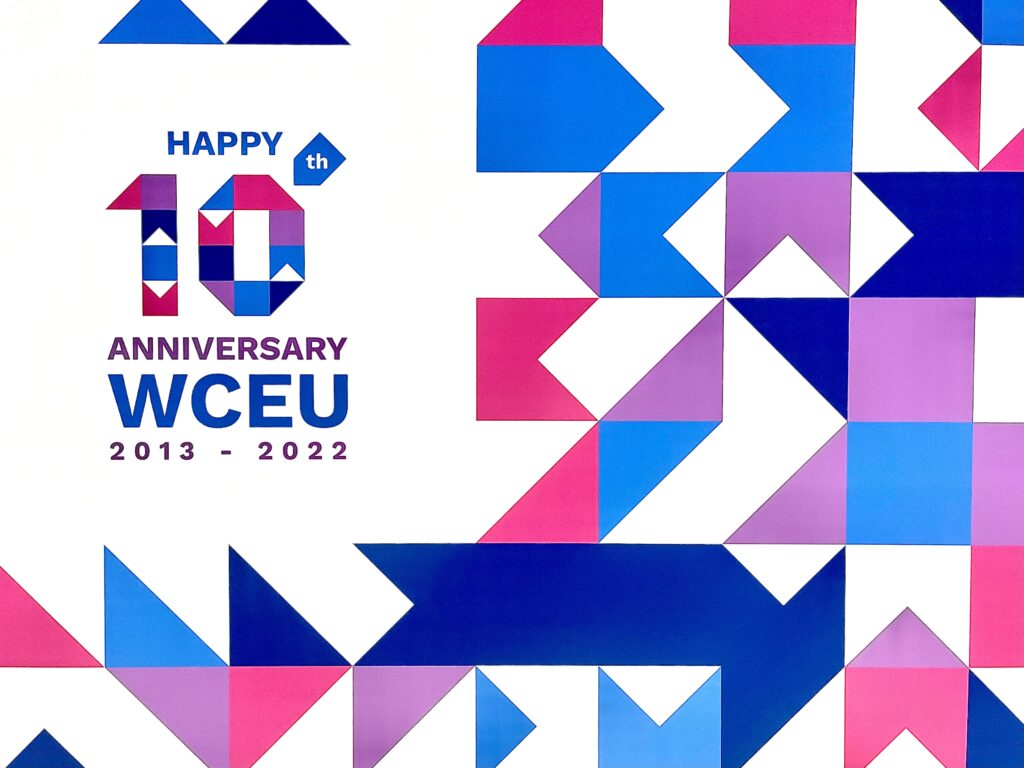 The
GoDaddy Pro,
Pagely
,
ManageWP
,
and
Sucuri
teams have just returned from
WordCamp
Europe.
For many of us, it was the first time meeting our coworkers in person. We were there as sponsors, but
our real passion was for the time spent together with attendees.
While we're busy unpacking, this is a great opportunity to look back at all that transpired last week. With
over 2,300 attendees, 70 speakers, 65 sponsors, 91 organizations, and 164 volunteers, there was no way
to catch everything. We've got you covered with from the
800-attendee
Contributor Day to the After
P
arty.
Catch up on all the highlights
, including
Pagely's
Pirate Party, here.

In other WordPress news...
Not subscribed? Join the most conversational weekly email
in the WordPress community!