This week in WordPress
Mullenweg: GoDaddy is an "existential threat" to WordPress
Hello to our subscribers who work for GoDaddy (aka GD) who learned yesterday that WordPress co-founder Matt Mullenweg thinks you work for a "parasitic" company that is "an existential threat to WP's future." Ouch.


Or as Scott Kingsley Clark, a senior software engineer at Pagely—a recent GoDaddy acquisition—tweeted, "If you're looking to burn a bunch of people, tell them they are an existential threat to what they love. This makes me sad as a plugin dev and someone who is looking to up their involvement on a few WP teams as well :("


The #wpdrama started when Pagely's Minister of Propaganda, Jeff Matson, replied to a tweet about contributing to Newspack, an Automattic-owned open source plugin. Replying to Matson, Mullenweg called GoDaddy "an existential threat to WP's future."
"And this whole time I thought the existential threat to WordPress was other CMS's sending headphones to their users," tweeted Jason Bahl, Principal Software Engineer at WP Engine.


Gooding notes, "In a strange turn of events that would have been unimaginable years ago, many in the WordPress community took to Twitter to defend GoDaddy, even though the company has historically been criticized for its poor performance and predatory sales practices."


Atarim co-founder and CEO Vito Peleg tweeted, "I work both with @automattic and @GoDaddyPro and I found nothing but caring people who value what they do and truly love supporting #WordPress on both sides I think there's WP enough to go around and there are many ways of supporting the community."


Editor: The Repository is kindly sponsored by GoDaddy, whose WordPress team has supported our efforts to share WordPress news for the past 2+ years. Also – wishing Matt a speedy recovery!
Awesome Motive has acquired WP Charitable, and David Bisset will lead development
Awesome Motive CEO and founder Syed Balkhi announced the news on the WPBeginner blog, also sharing that he had convinced prolific memer David Bisset, widely known for his content and podcasts for Post Status, to lead development of the plugin.


On the WP Charitable blog, Eric Daams says after splitting time between the plugin and their agency business for seven years, he and co-founder Wes Franklin were "ready to pass the reins to someone who shares the same passion and has the resources to make Charitable even better than it is today."


Awesome Motive partner Benjamin Rojas tweets, "Very excited to welcome @wpcharitable to the @wpbeginner and @AwesomeMotive family and to welcome BACK @dimensionmedia!! I spent many years in the non-profit sector and I'm stoked to be able to get back into it in this way. Great things are coming!"


Matt Cromwell, who co-founded competitor GiveWP, tweets, "6 years ago I gave a shout-out to the makers of @wpcharitable for their 1st year of success. Today 🎉 on the acquisition by @wpbeginner! BONUS: I have a new nemesis for GOOD in @dimensionmedia Here's to doing more GOOD than we can accomplish alone."
Forced update to 680,000 websites patches critical vulnerability in Ninja Forms
WordPress.org has pushed a forced security update to websites running Ninja Forms in an effort to stop a critical PHP Object Injection vulnerability that's likely been exploited in the wild. As Sarah Gooding at WPTavern reports, forced updates are rare and only used when a vulnerability is particularly severe and affects a large number of users. More than 680,000 websites running the form builder plugin were updated on June 14.


In a public service announcement on the Wordfence blog, Threat Analyst Chloe Chamberland says the security company analysed Ninja Forms after noticing a back-ported security update in the plugin. Threat Analyst Ramuel Gall was able to revise engineer patches to the plugin and discovered it was possible to call various Ninja Forms classes that could be used for a wide range exploits, including complete site takeover.


It's the most severe vulnerability in Ninja Forms history, but as Gooding notes, Ninja Forms' changelog doesn't communicate the severity of the threat. Instead, patches have been categorized it as "security enhancements."


"Any site running the Ninja Forms plugin needs to make sure their site has been successfully updated to version 3.6.11+ immediately!" writes the iThemes editorial team in a special edition of their monthly WordPress Vulnerability Report focusing on Ninja Forms.
Theme authors urged to stop enqueuing Google Fonts
Most theme authors enqueue Google Fonts from the Google CDN for better performance, but this method exposes visitors' IP addresses. Gooding notes the Themes Team will consider whether to ban remotely-hosted fonts at their next meeting.


As WP Charitable Project Manager David Bisset sums up: "If you have a #WordPress theme in the official repo and you're remotely hosting Google Fonts… change that otherwise theme might be not be allowed going forward."


Meanwhile, Rob Howard wants to Legalize Google Fonts. The MasterWP editor says the German GDPR ruling is "an unfortunate step toward the law's irrelevance": "As far as I can tell, this is one 'regional' judge issuing a symbolic 100-euro fine. I don't think this is 'settled law' in any way. It could easily be appealed or go another way in a future similar case."
Business Spotlight: LearnDash
LearnDash is taking cutting-edge e-learning methodology and infusing it into WordPress. We're trusted to power the learning programs for major universities, small to mid-size companies, startups, entrepreneurs, and bloggers worldwide.
What does Five for the Future mean to you?

WordPress is maintained by less than 1% of the people who use it. In part to address this disparity, Five for the Future was launched in 2014, structured in 2016-2017, and since then has been the golden ratio for contributors.
The Five for the Future pledge gives folks a starting goal and answers the question "How much contributing is enough?" However, it doesn't always properly answer "What
kind
of contribution is enough?" And it definitely doesn't fully integrate with the question at the top of most business owners' agendas: "What's in it for me?"
I believe many WordPress companies do understand and value the conceptual long-term benefit of contributing 5% of their resources back into the WordPress project. We wouldn't see so many companies contributing if that weren't true. But it remains that many companies making a lot of money from WordPress don't seem to understand or value that investment. Maybe the value-add isn't apparent. Maybe details about it aren't being pushed to the right places to grab people's attention. Or maybe the initiative is just too new.
I like to think of myself as an untraditional WordPress contributor. I spend a good amount of time advocating for and building resources around diversity, researching relevant industry issues, organizing WordPress events that aren't WordCamps and meetups, and publishing content like newsletters, courses and podcasts. All these things widen the reach of WordPress and funnel more people into the project. Yet, when I visit my WordPress.org profile to look at how I can "claim" my pledge to Five for the Future, I don't see an option that fits what I do.
What I love about Haden Chomphosy's post is the structure it provides. It offers specific examples and almost a checklist of what makes up a contribution. The post focuses much on existing systems and processes. Setting solid boundaries and expectations provides a much more structured approach that companies and businesses can adopt more quickly. Given those companies need to do more, allowing them fewer options is probably a better idea.
However, I'm eager to see how we can market to individual indie contributors the ways in which they can also make their mark and have it "count." It's so important that we don't, even accidentally, limit the ways people are encouraged to contribute their time, especially since contributor days and onboarding new trainers can be complicated, discouraging, and gatekeeping.
In a recent chat, Haden Chomphosy shared with me her desire to avoid making people feel like their contributing time was being counted. No one will punish or admonish you if you aren't exactly contributing 5% of your time. But people like me are more concerned about feeling like our time and efforts are recognized from the top down. Is Five for the Future better suited to businesses, and another solution should be offered for individuals? I'm not sure.
If you're a community contributor – like, in "non-counting ways" – please, keep going full steam ahead. Even if you don't see your role listed as an example online, it doesn't mean you don't count at all. And that
surely
is not what Josepha is saying either. What I hope is that as the software and community evolve, so too will the ways in which we can describe and market Five for the Future.
#WPCommunityFeels: Nidhi Jain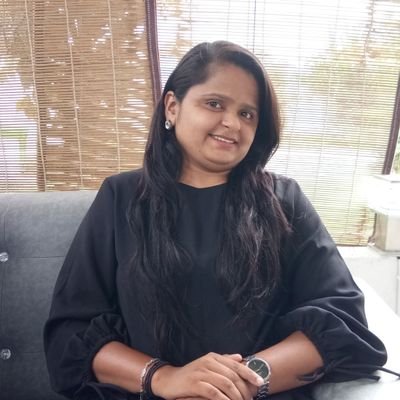 This week, what's inspiring Awesome Motive technical support specialist and WordCamp Asia organizer Nidhi Jain.
A podcast worth listening to:

WPBuilds

is

a WordPress network about podcasts, news, deals, giveaways, and many more things.

WPCoffeeTalk

is run by Michelle Frechette, who talks to all kinds of amazing people in the WordPress Community. Lastly,

Women In WP

is

about women who blog, design, develop, and contribute to the WordPress community.




A concept worth understanding:
Sometimes your lack of ability to understand others comes from your lack of understanding yourself. You can't expect to understand other people's certain perspectives, feelings, and points of view when you can barely understand and explain your own.
You need to work on understanding yourself wholeheartedly before you can even attempt to give others that same level of understanding. Otherwise, there's always going to be this wall holding you back from understanding others.
If you're always hesitant to express yourself, be kind to yourself, or feel anything in general, then how can you expect others to do the same for you?
A Twitter account worth following:
To get updates about WordPress, you must follow the
WordPress
account. If you want to start contributing to WordPress,
GoodFirstBugs
is good to follow.
A habit worth forming:
Get good sleep because it helps to improve brain performance, mood, and health. Especially for working professionals, sleep deprivation negatively affects work performance, productivity, and quality. They can have more difficulty in concentrating, learning, and communicating. And daily exercise is a must. Running, walking, whatever you like to do.
How to Develop a WordPress Developer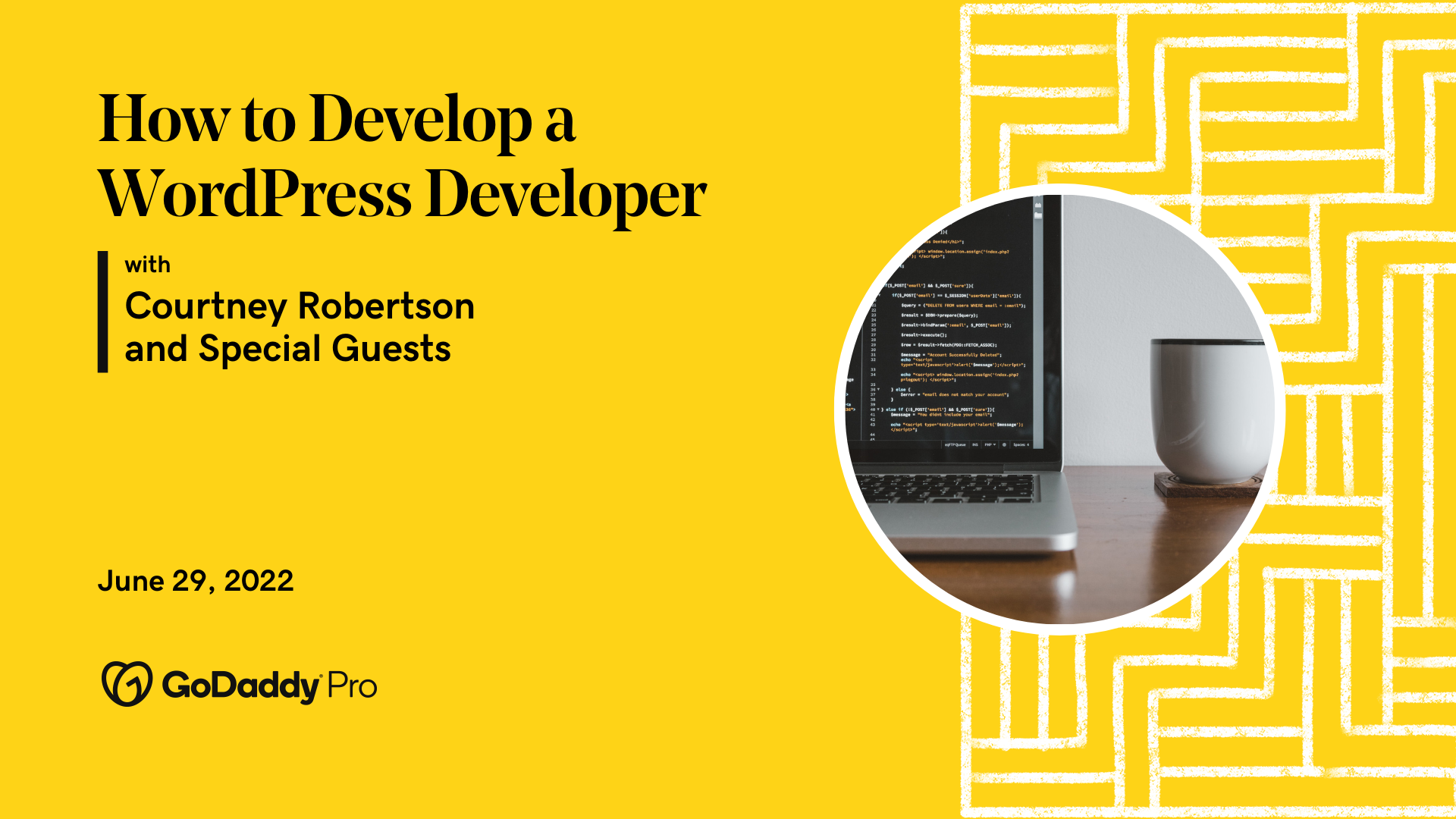 Are you a WordPress developer or looking to become one? Mentorship is a huge part of developing for the web and the WordPress space is no different. If you're looking to become a WordPress developer, one of the best ways to succeed is to find a mentor—of which there are lots in the WordPress community that are willing to help you. Mentorship allows you to gain the wisdom that comes with years of experience in a much shorter time. It provides a resource and an advocate for you in the industry. It not only help you grow as a developer, but opens doors to find work and other opportunities!


Alternatively, if you have been a WordPress developer for any length of time (literally any), consider mentoring others that are looking to become developers! In this meetup, Courtney Robertson sits down with a couple of folks that have been WordPress developers for a while to talk about mentorship, the benefits or being a mentor, and ways that you can get started — whether you're looking for a mentor or want to be one for an aspiring WordPress developer!


This free virtual event is presented by GoDaddy Pro and will take place on Wednesday, June 29, 2022 at 3pm EDT.


Read more and register here.

In other WordPress news...
Not subscribed? Join the most conversational weekly email
in the WordPress community!