This week in WordPress
Michelle Frechette Calls Out Misogyny in WordPress
"I love the WordPress community, but a few of you are assholes." And so begins Michelle Frechette's post of the week, Misogyny in WordPress is Real, at Post Status. If you haven't read it, it's a "super badass honest post on misogyny in WordPress & I can't stop thanking her for it," tweets designer Piccia Neri.


Frechette details some of the misogynist behavior she and other women and non-binary people face in the WordPress community. She ends the article with a challenge: "do one thing every day to try to make WordPress a better and safer space for someone else."


The post blew up on Twitter, with folks praising Frechette for what Saturday Drive co-founder and CEO, James Laws, describes as a "necessary post for the WordPress community and beyond."


Carole Olinger, Social Media Manager at XWP, tweets, "… sadly, there's a lot more of misogynistic behavior behind the scenes! And no, it's NOT ok to accept this because we're 'all just volunteers' - which is often not true & not even remotely a valuable excuse!" LayerWP's Ben Townsend adds, "fair play, no holds barred and refreshing to see. The screenshots alone are a harsh reminder this shit exists, and it is not cool."


In Women Should Code, KadenceWP Product Marketing Manager Kathy Zant shares her first experience dealing with misogyny in tech, writing "Revenge is best served cold."
WordCamp US Tickets Sell Out in Record Time
If you managed to score a ticket to WordCamp US, nice work! Because as MasterWP tweets, "We'll see you at@WordCampUS, which channeled @bts_bighit by selling out in 82 minutes this morning."


WordCamp US 2022 Tickets Now On Sale: Limited to 650 Attendees, was Sarah Gooding's story at WPTavern yesterday before tickets sold out. The three-day event will run from September 9-11 in San Diego and will feature more than 30 speaker presentations and six workshops. Tickets include lunch on Friday and Saturday, entry to the Contributor Day on Sunday, admittance to the Saturday night after-party, and a commemorative t-shirt.


Developer and accessibility specialist Meg Miller tweets, "I picked up my tickets to WCUS this morning. Upon checking Twitter in the afternoon, I am now experiencing some bizarre form of survivor's guilt." WordPress commentator Jeff Chandler jokes, "I'm selling my WCUS ticket on eBay for 5 times the price. Who's interested?"


Meanwhile, WordPress consultant Marcel Bootsman tweets, "Did you miss the #WCUS ticket sale? #WCNL still has some left. And it's in a Zoo! See you there?" WordCamp Netherlands will be held September 15-16 at Burgers' Zoo in Arnhem.
WordCamp Australia On the Cards for 2023 or 2024
Is the Australian WordPress Community Dead? Writer Rae Morey, who publishes The Repository, delved into what's going on down under for MasterWP after Aussie WordPress developer Cameron Jones tweeted, "It's been really quite painful seeing all the people posting about being at WordCamp Europe just recently. Because the Australian WordPress community is practically dead."


According to organizers, the community is dormant and volunteer burnout is mostly to blame. Sydney organizer Wil Brown tells Morey the pandemic gave volunteers an excuse to step back: "Obviously, we can't force people to step up and organize. We can try and encourage new people to get involved in the community but it's difficult, not everyone wants to do it." Brown also says he's rallying organizers to plan a WordCamp Australia for 2023 or 2024, and it would most likely be held in Brisbane.


Commenting on the dormant WordPress scene in Australia, Travel For All founder Dale Reardon tweets, "Very sad state of affairs but despite the media & political silence or outright talk to the contrary, Australia is amongst the world's worst with Covid at the moment so it is understandable."


WordPress 6.1 Due Out October 25, Call for Folks to Join Release Squad
WordPress 6.1 is set to be released on October 25. Héctor Prieto, a Technical Project Manager at Automattic, has shared a proposed timeline for the third major release of WordPress for 2022: WordPress 6.1 planning roundup.


Prieto has also put a call out for contributors to join the release squad. WordPress co-founder Matt Mullenweg will continue his ongoing role as release lead but all other roles are yet to be filled.


For more on contributing to WordPress 6.1, WordPress Executive Director Josepha Haden Chomphosy discusses how to get involved in the latest episode of the WP Briefing podcast.


Business Spotlight: LearnDash
LearnDash is taking cutting-edge e-learning methodology and infusing it into WordPress. We're trusted to power the learning programs for major universities, small to mid-size companies, startups, entrepreneurs, and bloggers worldwide.
Allie Nimmons takes over long-running LinkedIn Learning course: "When people come to learn WordPress, they will see a black female face"

1. What is the WordPress Essentials course all about?
The course is the absolute newbie's guide to WordPress. If you've never ever heard of WordPress but you want to build a site with it, it's the course for you. It goes into how to set up WordPress, posts, pages, plugins, etc. but also what open source is and resources for learning more about contributing.
2. Who is the course for? Why should folks take this course?
I wrote the course thinking about two kinds of people: those who might do marketing at a small company and have been tasked with getting a site up and running, and people who might want to build a profession using WordPress. The course offers a springboard to get all the important basics down, then move into more advanced topics. Folks should take the course if they need the basics, in one place, quickly.


3. What was involved in updating the course to keep pace with the latest changes to WordPress?
I had to keep tabs on what folks were implementing in new releases. We tried to time the course with the WordPress 6.0 release and came very close! Thankfully, we get beta releases and there are so many great publications that love talking about what's to come. So as long as I pay attention, I can stay on top of keeping the course up to date.


4. Morten Rand-Hendriksen originally launched the course in 2010 for Lynda.com before it was acquired by LinkedIn. How did you come to take over as the instructor?
I met Morten at WCUS in November 2019. A few months later via Twitter DM, he asked if I would be interested in creating courses for LinkedIn Learning. I created two courses before I was asked by a producer in 2021 to take over the WordPress Essentials Course. I immediately checked with Morten and he told me it was his idea to ask me! It was a huge honor. I loved working with the LinkedIn Learning team and said "yes."


5. What does it mean to you to take over this long-running course? And what do you think it says about your journey working with WordPress?
I got to start from scratch, taking into account my own learning and teaching WordPress to others. Now, I get to update the course as WordPress evolves. When people come to learn WordPress, they will see a black female face, which I think has an enormous impact on how we are perceived as a community. Also, I'm not a developer. To have a non-dev represent the WordPress project means a lot to me because, I believe — and don't quote me on this! — the majority of WordPress users are not devs. They are people who want to make cool websites.


#WPCommunityFeels: Destiny Fox Kanno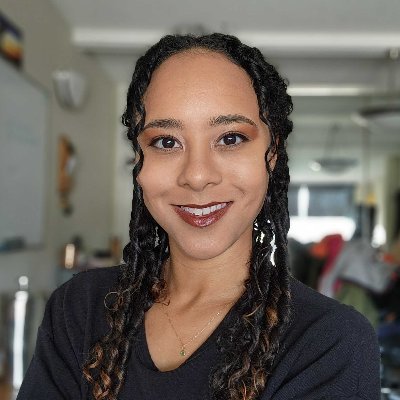 This week, what's inspiring Destiny Fox Kanno, Developer Relations Advocate at Automattic.
A podcast worth listening to:

Hear to Slay

hosted by Roxane Gay and Tressie McMillan Cottom. They tackle various intersectional societal issues and topics with comedy and grace while interviewing experts and thought leaders in their fields, including folks like Stacey Abrams, Gabrielle Union, and Ava DuVernay.
A concept worth understanding: Change happens whether we like it or not. Resisting change is the resistance of the natural process of our world. We should endeavor to lean in to change with curiosity and open-mindedness as doing so frees the mind and allows us to look forward.
A Twitter account worth following: Medical student Joel Bervell's

Twitter

and

TikTok

. He talks about the racial disparities that plague modern-day medicine and advocates for changes that promote the fair and ethical treatment of all.
An article worth reading: I'm very interested in Digital Literacy and Artificial Intelligence and encourage folks to watch

Coded Bias

to get a better understanding of how algorithms are already impacting our lived experience. As

an article

, I think this exploration of AI breaching into Digital Blackface with this "
AI Influencer" is very interesting.
A habit worth forming: Intentional self-development. Do something just for yourself at least three times a week, preferably every day. This could be going to your dance or art class, taking the time to read a new book, or hiking—whatever personally brings you joy.
Build a Learning Management System (LMS) Website with WordPress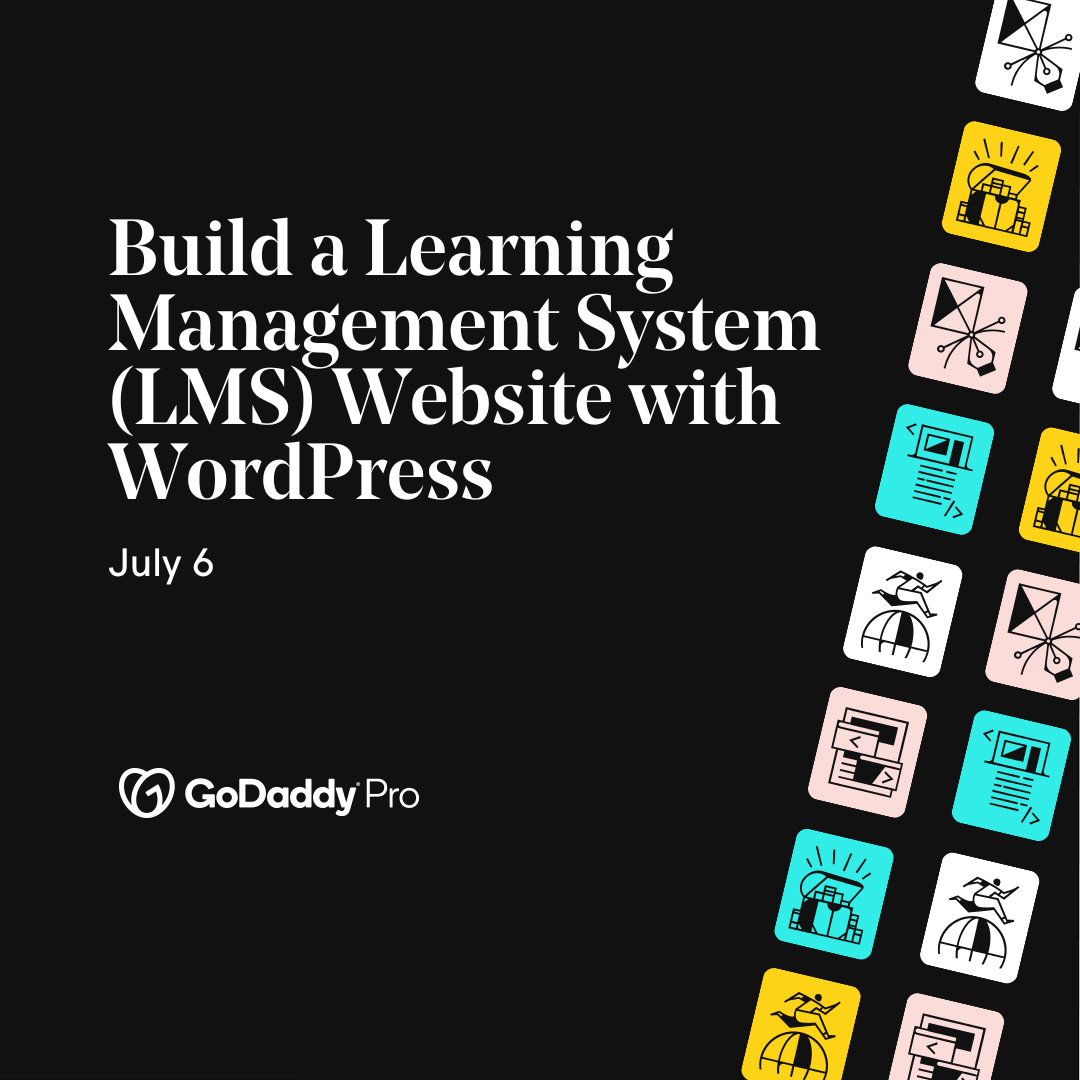 E-learning has long been an option for college courses, certifications, or simply people looking to learn something new. With a global pandemic forcing even more companies to pivot their business models, online courses have become even more prevalent—and more requested!


In this webinar, Chris Badgett from LifterLMS will teach you about the six red-hot online learning niches and how WordPress professionals can service these markets. You'll also discover new ways to think about leveraging technology to deliver modern online learning experiences. We'll also take a tour of the role of WordPress in the e-learning industry during these rapidly changing times.


This free virtual event is presented by GoDaddy Pro and will take place on Wednesday, July 6, 2022 at 3pm EDT.


Read more and register here.

In other WordPress news...
Eight Automattic-sponsored WordPress Themes Team contributors have released a plugin for creating standalone block themes and child themes inside the WordPress admin, reports Sarah Gooding at WPTavern. The Create Block Theme allows users to design a theme using full-site editing features and then export the finished creation as a theme that can be installed on any other WordPress site.
The WordPress Performance Team has shared a revised approach to compatibility and storage as part of its plan to push forward with enabling WebP by default in WordPress 6.1. Adam Silverstein, a Core committer and Developer Relations Engineer at Google, says the team reviewed feedback, conducted research, and worked with hosting providers to learn more about storage and disk space infrastructure. The new approach comes after opposition to the feature in March by folks who want an "off" switch.
Google's 2019 pledge to phase out support for third-party cookies in Chrome is slated for completion in late 2023. In partnership with agency 10up, Google has created a Privacy Sandbox Community Group to explore how the upcoming changes will impact businesses reliant on WordPress.
The WordPress Themes team is exploring ways to boost block themes' visibility in the directory. Acknowledging that block themes are "categorically different than 'classic' themes," Extendify's Head of Product Rich Tabor supports Themes Team contributor Sandilya Kafle's idea to add a new tab in the theme repository specifically for block themes.
Post Status is undergoing quite a few changes. Podcast host and developer David Bisset is leaving to head up development at WP Charitable. Talisha Lewallen is stepping down as Director of Operations to shift into a new workforce-building role. Meanwhile, Cory Miller has returned to Post Status after stepping aside as CEO to recover from burnout. Lindsey Miller will remain in the CEO role.
Additionally, Post Status is now paying $350 for original written content. Writing must follow Post Status' editorial criteria and "support WordPress professionals growing and learning together, no matter where or how they work."
The COVID-19 pandemic created two years of exponential online growth, especially in eCommerce, where SMEs and solopreneurs reached major growth milestones in record time and mergers and acquisitions skyrocketed. Now the bubble has burst, the market is decelerating, and there's a cautious atmosphere in the ecosystem. Freemius CEO Vova Feldman's new blog post examines the impact of COVID-19 on WordPress and eCommerce and predicts what's to come for the WordPress ecosystem.
Similarly, the latest episode of the Master WP podcast Press the Issue explores how the COVID-19 pandemic made it harder for people to contribute to WordPress. The episode discusses how the overall project was impacted, as well as how the community's structures and processes changed to meet the challenge.
Corey Maas, former owner of the Kanban for WordPress plugin, is back running Social Link Pages plugin for WordPress (and maintaining a game he built during the height of the pandemic). The Matt Report's newest episode invites Maas to discuss what it was like to sell his plugin business and venture back into a day job, then back again.
Long-standing WordPress blog WP Lift is up for sale on Flippa. Its starting price sits at $50,000 USD.
Yoast SEO has integrated a new blockchain feature to prove that you didn't temper your terms & conditions and privacy policy. The integration is a collaboration between Yoast and startup WordProof, which recently won Europe's Blockchains for Social Good contest. The new feature comes after Joost de Valk and Marieke van de Rakt announced in September 2020 that they had bought a stake in WordProof.
WP Engine's new series of blog posts focuses on its open source work, beginning with Genesis, a theme framework they acquired in 2018. Each post will provide details surrounding an open source project, as well as how WP Engine intends to leverage each project to support the open web.
Hosting company Bluehost has launched its 2022 Bluehost Creators Awards contest, which seeks to recognize WordPress' top 20 creative web professionals (web designers/developers) and self creators (small business owners, bloggers, and students). Entries are open today through August 16, 2022 with winners announced in November.
Not subscribed? Join the most conversational weekly email
in the WordPress community!