This week in WordPress
WPBeginner turns 13
It's been a quiet week in the WordPress space because, you know, the 4th of July. The U.S. holiday also marked a big day for Syed Balkhi whose blog WPBeginner turned 13 years old.


WPBeginner is the largest free WordPress resource and training site for beginners, and according to Balkhi its YouTube channel has surpassed 274,000 subscribers. It's also one of 30+ brands that are part of his company, Awesome Motive, which now has 215+ employees across 45 countries.


He tweets, "Time truly flies when you're having fun. I started using WordPress when I was 16 years old and started the WPBeginner blog at age 19. Crazy to look back and think about the impact this one decision had on my life. So grateful for this opportunity 😀"
When Awesome Motive's products surpassed 20 million active installs, the company was featured on the NASDAQ billboard in Times Square, an achievement Balkhi says "… was a pretty huge moment for our entire team — going from a blog to being in Times Square in New York City!!!"
MasterWP: Five for the Future stokes "toxicity"
Five for the Future encourages "toxic scorekeeping" and should be scrapped in favor of unconditional cooperation, argues MasterWP's Rob Howard who shares some back-of-the-envelope math comparing Automattic and GoDaddy's contributions to the WordPress project in The case against 'Five for the Future.'


Referring to WordPress co-founder Matt Mullenweg's recent now-deleted tweets about GoDaddy's apparent lack of contributions, Howard writes, "Unfortunately… Mullenweg is indeed doling out punishment, and I think this behavior is calling the value of the whole 5ftF initiative into question."


He notes, "[Mullenweg's] behavior seems to directly contradict the goals of his colleague, [WordPress Executive Director Josepha] Haden Chomphosy, who says she doesn't want people to feel like their time is being counted."


WomenInWP podcast co-host Angela Bowman tweets, "I give a lot to the community, and it's not measurable by these [existing 5ftF] standards. These standards are more for large companies and perhaps designed around male coders and not all the ways women and diverse people support their WordPress communities."


Gutenberg Times to showcase Pew Research Center's block-first approach
The Gutenberg Times is hosting a live Q&A on July 22 with the Pew Research Center about the organization's block-first approach to building its website. Michael Piccorossi, Director of Digital Strategy at the Pew Research Center, and his colleague Seth Rubenstein, who leads development, will join co-hosts Birgit Pauli-Haack and Anne McCarthy.


The Pew Research Center is a non-profit organization that conducts public opinion polling, demographic research, content analysis, and other data-driven social science research. Producers and designers publish polls, charts, and findings to their WordPress site, using custom and core blocks that empowers them to create and publish interactive formats with minimal involvement from developers.


Gooding says, "After an eight-month hiatus, the show will return with guests who are doing some exciting things with Gutenberg out in the wild." The last Gutenberg Times Live Q&A episode focused on converting classic widgets to blocks for BuddyPress.
Forced updates in WordPress an "open secret"
Forced security updates have become increasingly common and less controversial over time. But who decides when an update should be pushed, and how is that decision made? Post Status Editor Dan Knauss digs into the process behind forced updates and why we need open secrets: Forced Updates in WordPress.


Knauss notes, "This is a strange topic to write about — open secrets in open source. It's a bit of a paradox. In a culture where 'transparency' is praised to an extreme in often simplistic and even fundamentalist ways, we don't (and can't) have it absolutely across the board. But also, "Communicating openly about defects in our software — personally or as an open-source ecosystem — is fraught with challenges we've identified previously this year as important ones to address better."


Knauss highlights Awesome Motive-sponsored core contributor John James Jacoby's recent call in Post Status Slack for folks to reach out if they would like to talk about what should be publicly documented about the forced updates process.
Envato shutting down

services
The announcement spurred some debate this week about why the company didn't seek a partnership with a competing product, like Fiverr or Upwork. Web designer Derin Tolu commented on WPTavern's report, "I feel like there is a huge missed opportunity here. When WPMU DEV discontinued their Pro Sites multisite plugin, they partnered with WP Ultimo and created a path for many of their users… Envato dropped the ball here when they could have just secured a nice partnership with a competitor." It's not known whether this is an option Envato considered or pursued.


After Ben Leong, Envato's head of Author Relationships & Engagement, posted about the shutdowns in the Envato Forums, many freelancers lamented that after spending years building their profiles on the platform, would lose income, clients, and positive reviews.


Meanwhile, some aren't particularly surprised about Envato Studio's closing. "Makes sense – I don't think the platform really took off," commented Convesio Marketing Manager Lawrence Ladomery at WPTavern. "Hard to compete against Upwork, which has more people, more jobs, and a better pricing structure. Studio charges 30%, which is incredibly high. And a price point that can't be justified, IMHO."


The news comes after Envato recently sacked about 100 of its 700 staff.
Business Spotlight: LearnDash
LearnDash is taking cutting-edge e-learning methodology and infusing it into WordPress. We're trusted to power the learning programs for major universities, small to mid-size companies, startups, entrepreneurs, and bloggers worldwide.
#WPCommunityFeels: Brian Coords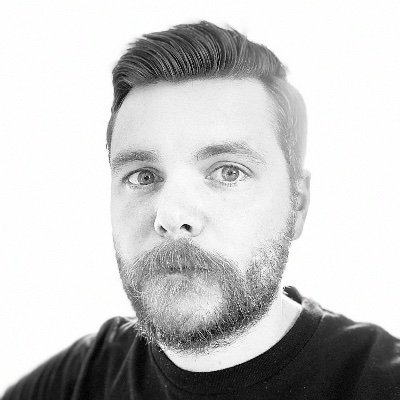 This week, what's inspiring Brian Coords, Technology Director at Howard Development & Consulting and Editor at MasterWP.
A podcast worth listening to: In 2020 a New York Times reporter explored how YouTube rabbit holes can lead to extreme political ideologies in an eight-part podcast called

Rabbit Hole

. It was extremely well-produced, did a great job of taking you on the journey, and was horrifically spot-on for some people I know.

A concept worth understanding: Cognitive empathy is the ability to intellectually understand someone else's perspective or argument. It doesn't mean justifying, agreeing to, feeling, or sympathizing with someone else, but merely being able to track their logic and see why something feels like a valid perspective to someone else.
A Twitter account worth following: If you want to stay updated in the community world of WordPress,

Courtney Robertson

does a great job of sharing updates, workshops, important dates, and more.
An article worth reading: I'm a parent of five and a former teacher, and I'm a big advocate of giving childhood back to kids in the form of unstructured and unsupervised play. This

article

from 2011 gives a very simple primer into what "play" means and why it's so important for children's mental health.


A habit worth forming: I don'
t have an athletic bone in my body but after years of every unhealthy habit imaginable, I've learned that daily exercise is the only thing that consistently improves my mental health. Every single day I don't want to do it and after every time I'm glad I did.

Sell Your Courses with WooCommerce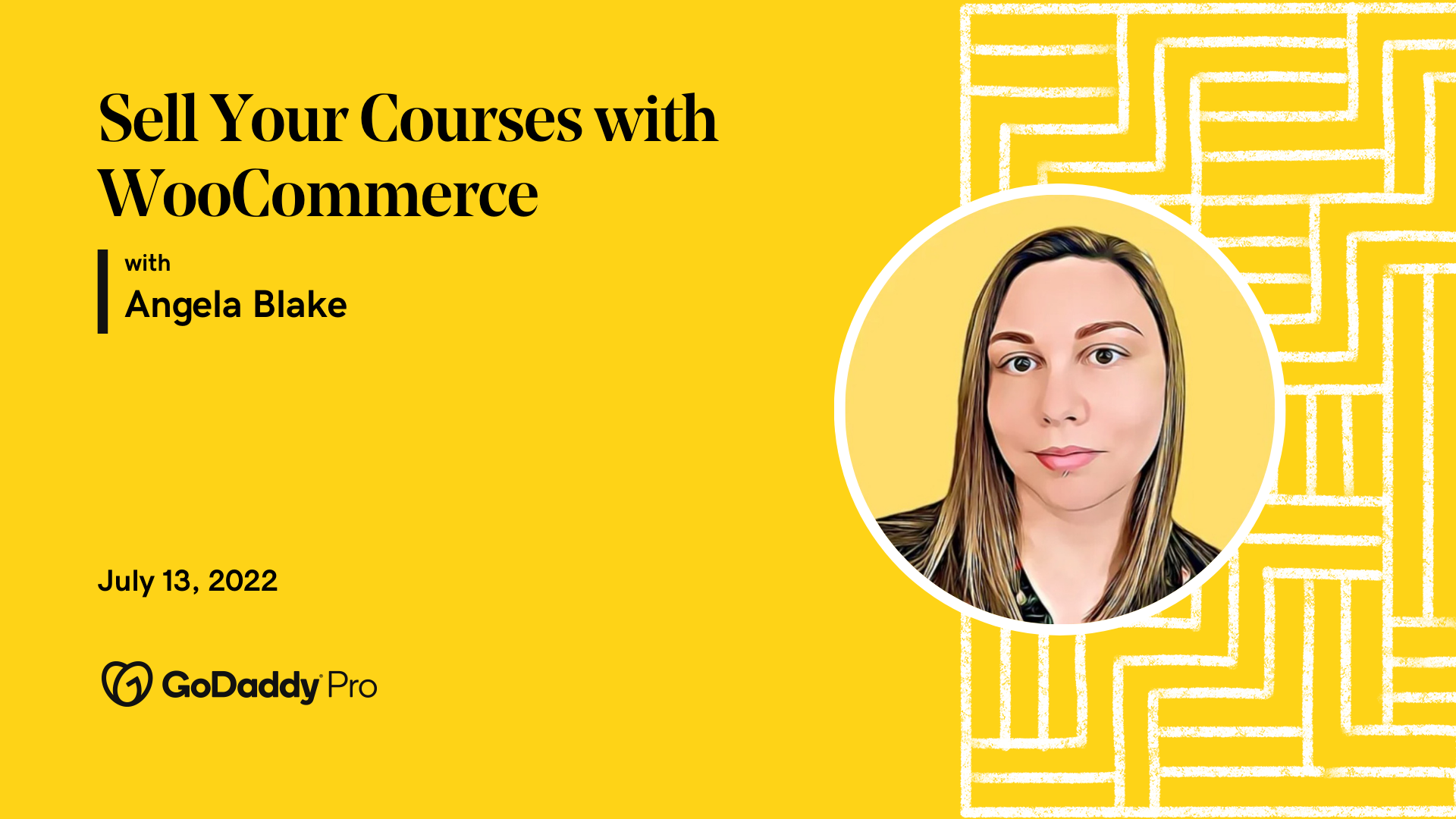 Even before a global pandemic forced companies to change their business models, e-learning was quickly becoming a popular way to offer courses and lessons worldwide. Now, e-learning is growing year over year and the number of learning management systems (LMS) is on the rise—in fact, e-learning grew upwards of 36% alone in 2020!


Join Angela Blake, Product Manager at GoDaddy, to learn more about this growing sector and how to leverage your WooCommerce site to sell courses online. You'll learn about the opportunities available as well as the tools and plugins needed to fully take advantage of this revenue stream. With WordPress, WooCommerce, and a solid learning management strategy in place, you'll be able to generate new sales or grow your existing store!


This free virtual event is presented by GoDaddy Pro and will take place on Wednesday, July 13, 2022 at 3pm EDT.


Read more and register here.

In other WordPress news...
Not subscribed? Join the most conversational weekly email
in the WordPress community!