This week in WordPress
Ellipsis launches WordPress Weather Report
As Ellipsis Managing Director Alex Denning tweets, "The Weather Report goes beyond the search volumes we've shared before: we're blending search data with advertiser activity. This lets us include clicks with volumes for more accuracy."


Or as OrganizeWP founder Jon Christopher puts it, "[Ellipsis] basically invented their own AI for their marketing services (which is genius) and (also smartly) figured out a way to give it an aggregate number that they can compare over time." He adds, "[Ellipsis are] wedging themselves to be the WordPress industry standard when it comes to marketing and the data in that world." Smart cookies.


The Weather Report was inspired by Moz's MozCast, a live view of "turbulence" in the Google algorithm. In Post Status Slack, Denning says, "Our hope is this helps the industry make better decisions. The data itself is neutral, and in future we'll have year-on-year seasonality. For now, the 'weather' might be bad but I remain bullish the WordPress 'climate' is great."


As Post Status Editor Dan Knauss writes in Ellipsis Reports a Change in the Weather of WordPress, the WordPress ecosystem is in search of new and better ways to assess its health beyond market share. In May, Yoast founder Joost de Valk got people talking with his analysis on WordPress' shrinking market share.
WordPress Executive Director: 5% is "aspirational and not required"
In the latest episode of the WP Briefing podcast, Josepha Haden Chomphosy responds to recent criticism of Five for the Future, the eight-year-old initiative to encourage individuals and companies to dedicate 5% of their resources back to the WordPress project. Sarah Gooding has the story at WPTavern: WordPress Executive Director Says 5% is Aspirational and Not Required.


Gooding notes MasterWP Editor Rob Howard's recent characterization of Five for the Future as "toxic scorekeeping" after WordPress co-founder Matt Mullenweg's called GoDaddy a "parasitic company" and an "existential threat to WordPress' future" on Twitter.
In light of Haden Chomphosy and Mullenweg's conflicting messaging about initiative, Gooding says "Haden Chomphosy has an uphill battle in attempting to reframe the program as part of a culture of generosity and bring it back to its historical roots."


Ukrainian WordPress contractor Andrey "Rarst" Savchenko says, "With all my love for Josepha's thinking… It doesn't matter how she describes it, if it's not how her boss treats it."


Not yet done poking holes in Five for the Future, this week Howard unpacked the free-rider problem — an economic concept of market failure that Mullenweg recently cited in Post Status Slack when talking about companies that don't contribute enough to WordPress — in What is WordPress worth to you? His view? "If you want to take the economists' view, the free riders are the millions of people who get value from the WordPress public good without ever giving any time or money back."


Meanwhile, props to WebDevStudios whose team has been contributing to Five for the Future for eight years now! "Our team has logged over 10,000 hours contributing to #WordPress in various ways. It has never been about the numbers for us, but rather doing the right thing to grow the open source project," tweets CEO Brad Williams.


WPForms acquires Pirate Forms — and is closing it down
On the Themeisle blog, contributor Karol K says after doing market research, "… it become clear [Pirate Forms] isn't the most optimized solution for this market anymore, and, at the same time, we are not able to commit sufficient resources to change the situation in the next 12 months. So, with this in mind, we've decided to look for other solutions for our users."


Meanwhile, Equalize Digital has sold its WP Conference Schedule plugin to The Events Calendar. On the Equalize Digital blog, CEO Amber Hinds says the company spoke with several potential buyers before reaching an agreement with The Events Calendar — owned by StellarWP, and part of the Liquid Web family of brands — for the sale of both the free plugin on WordPress.org and the code for the (unreleased) WP Conference Schedule Pro.


On the decision to sell, Hinds says supporting WP Conference Schedule was "a distraction from our mission to improve accessibility in WordPress and took development and marketing time away from Accessibility Checker."
Block themes tab finally added to WordPress repository after firey debate
Following seven weeks of robust—read: firey—debate amongst WordPress Themes Team contributors about how and why block themes themes should be promoted in the WordPress themes directory in this Trac ticket, a new "full-site-editing" tag was finally added yesterday together with a "Block Themes" tab.


Despite strong opposition from some contributors, including ILOVEWP.com's Dumitru Brinzan who suggested promoting block themes was "a spit in the face of the hundreds (if not thousands) of theme authors that have been contributing to .org until now," Automattic-sponsored contributor Dion Pulse made the change and closed the ticket.


The debate continues in the comments of Gooding's article, with some folks supportive of the change ("I see both sides of the coin here. But with FSE and Block Themes being the future direction of WordPress, they have to have their own section / highlighted discoverability in the theme directory," says Inside.com CMO Alex Medick) and others, well, downright opposed to block themes and FSE altogether ("Maybe someday I'll learn to appreciate blocks. I don't see their advantage," says GZip.)
LearnDash launches hosted offering
In well-that-makes-sense news this week given Liquid Web added LearnDash to its collection of StellarWP brands last September, "We've just launched a new product at LearnDash that has been in development for a while. I'm pleased to introduce LearnDash Cloud. A fully hosted version of LearnDash!" tweets LearnDash Product Manager Jack Kitterhing. He links to LearnDash Cloud.


Or as LearnDash Product Marketing Manager Karmen Kendrick puts it, "Ok so you get LearnDash, hosting, automatic updates, and support for $29 😱😱😱"


LearnDash founder Justin Ferriman tweets, "In 2012, I looked on the repo for a #WordPress LMS. Nothing existed, so I created @LearnDashLMS. 10yrs later, it's THE name for online courses in WP. While I'm no longer actively involved with LD, I love to see that they continue driving innovation!"
Business owners reveal impact of pandemic
"Post-Covid thoughts with the WP community 🫶" tweets Ionescu, whose article includes WPMU DEV founder and CEO James Farmer, HeroPress founder Topher DeRosia, and Yoast Head of Strategy Marieke van de Rakt.


"Post?" tweets developer Eric Jacobsen, referring to the ongoing nature of the pandemic. "I was asking myself the same question today :)" tweets Ionescu, "The answers were written approx 1 month ago, things were better. Now it's on again :("


Forge Media founder Brian Jackson, who is featured in the article, tweets, "Love your final thoughts, 'Eventually, this too shall pass!' Important to remember."
Business Spotlight: LearnDash
LearnDash is taking cutting-edge e-learning methodology and infusing it into WordPress. We're trusted to power the learning programs for major universities, small to mid-size companies, startups, entrepreneurs, and bloggers worldwide.
#WPCommunityFeels: Mark Zahra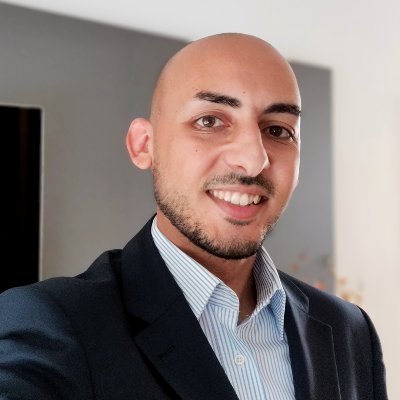 This week, what's inspiring Mark Zahra, CEO of RebelCode.
A podcast worth listening to:

The Diary of a CEO

with Steven Bartlett. His guests vary from Simon Sinek to Bear Grylls and Jessie J. Every conversation digs deep into their real, personal stories of hardship and success that we don't get to hear anywhere else.

A concept worth understanding: When things aren't going your way and you have no control over the situation, take a moment to step back and calm down. Getting frustrated or putting the blame on others won't fix the situation, so there's no point in wasting your energy and making those around you feel worse.

A Twitter account worth following: Right now, it's got to be

@ormanclark

. Simple, to-the-point tweets about design and the creative process from someone who went from being in the army to becoming a successful entrepreneur and design genius.
An article worth reading:

There's Seldom Any Traffic on the High Road

. I've been a frequently frustrated person in the past, but short stories like this have taught me to dig a little deeper and focus on happiness first and foremost.


A habit worth forming:
Exercising regularly. That can mean twice a week or six times a week. Whatever it is, find something that keeps your body moving and your mind fresh. The times I've not kept this up ended up being the toughest periods in my life. Getting active again has always been like hitting the reset button on life.
WordPress is a Design System. Really?


While Full Site Editing is in its infancy, it's time to discover just what it can do for you and how you can use it to design your site. In this presentation you will learn what block themes are and where to get them, what templates and template parts are, how to set styles that will apply to your entire site, and how to make your own theme and export to use for another project.


This presentation is perfect if you're new to WordPress, thinking of changing your theme, or just curious to see what Full Site Editing is all about.


Join Bud Kraus, Chief Education Officer at Joy of WP, to learn about this new and powerful way to build your WordPress websites!


This free virtual event is presented by GoDaddy Pro and will take place on Wednesday, August 3, 2022 at 3pm EDT.


Read more and register here.

In other WordPress news...
Not subscribed? Join the most conversational weekly email
in the WordPress community!