This week in WordPress
WordPress Economy Discussion Throws Up "Radically Different Calculations"
First up this week: just how big is the WordPress economy?


Raising eyebrows in Post Status Slack last weekend, WordPress co-founder Matt Mullenweg called the article "fundamentally flawed" for not looking critically at the WP Engine report." He also labeled the report "highly motivated and marketing for WPE" and was critical of the $635.5 billion calculated as the total value of the WordPress economy: "Even at my most generous I have trouble attributing revenue of about 10b/yr to WP companies. Total market cap of all WP companies, even if you include parts (or all) of the hosts, is at most in the 30-50b range."


MasterWP Editor Rob Howard picked up the trail in Is WordPress bigger than Wal-Mart? He noted: "Did [WP Engine's] independent researchers forget to interview Matt? Are they concerned that the co-founder of WordPress thinks their estimate is off by 98.4 percent?" Howard said his own estimate for the total economic utility generated by WordPress since its creation was "in the $67 billion range."


Mullenweg also criticized Post Status for its apparent lack of investigative journalism, commenting, "Yes, journalism is hard to do well. I also imagine that's what the 1500+ paying subscribers here expect."


Responding to Mullenweg's criticism, Knauss told The Repository, "The only 'fundamental flaw' Matt identified is that [the Post Status article] is not and does not intend or pretend to be what he wishes it was. No, we're not critical of [WP Engine's] report [and] had no intention of criticizing nor of representing our work as 'trade journalism' unless you'd describe an op-ed piece in a trade journal that way," adding, "It's a look from the outside at how tech industry analysts might regard the WP space if they understood it and were in a generous mood — versus how 'we' in the WP space look at and represent it."


Following up at Post Status in It's not the size that matters… Knauss noted, "It's not surprising the size and hypothetical value of the WordPress ecosystem are challenging to calculate. It is surprising to find this important topic that's rarely discussed in the open is a potential minefield of radically different calculations—and that situation hasn't motivated an effort at consensus or a map that generally matches the terrain."
Joost de Valk: WordPress Market Share Now Stable at 43%
In his seventh semi-annual CMS market share analysis, de Valk noted: "For the longest time, it looked like WordPress would just always continue growing. Then, for a brief period, it looked like its market share was actually in decline. I think the best conclusion we can draw based on the W3Techs data, is that WordPress market share is stabilizing."


WordPress now sits at 43% market share after briefly dipping to 42.9% in May. Shopify currently holds 4.2% market share, down 0.1% over the last six months, but year on year is still up by 0.5%. Wix continues to grow quickly, adding 0.4% market share in just six months, solidifying its position as the third most popular CMS.


In his analysis, de Valk also highlighted the "fight for the biggest e-commerce platform": "For quite a while, Shopify and WooCommerce had very similar growth trajectories. I think we can now no longer say that that's the case, as WooCommerce continues to grow and Shopify doesn't." WooCommerce market share now sits at 8.7%, up from 8.6% in June, while Shopify's market share has dipped from 4.3% to 4.2%.
WordPress Design Team Proposes "New Kind of Default Theme"
Automattic Design Director and sponsored contributor, Channing Ritter, has proposed creating a curated set of style variations from community submissions, which would be applied to a pared-back version of Twenty Twenty-Two. As Gooding explains, the idea is rooted in Twenty Twenty-Two designer Kjell Reigstad's comments last year when introducing the theme.


Responses to Ritter's proposal have been overwhelmingly positive with designers and developers—including Brian Gardner (designer and Principal Developer Advocate at

WP Engine

),

Rich Tabor

(Product Manager at

Extendify

), and Anariel Design—indicating their eagerness to participate.


Sé Reed, founder of Kerredyn Collaborative, tweeted, "A #WordPress default theme, but make it expansion packs!"


WordPress.org Theme Repository Hits 100 Block Themes
Block themes hit an important milestone this week, with 100 now available in the WordPress themes repository!


"Let's celebrate 100 block themes in the WordPress themes repository. 💐 Thanks to all who actively create and promote block themes. We love to see more powerful block themes in the repo," tweeted Sandilya Kafle, founder of WP Entire.


WordPress Design Team rep Ahmed Chaion tweeted, "I know 100 may not be a substantial number to many, but I believe this is just the beginning of block themes. I can definitely see thousands of more being added to the @WordPress repository soon! Congratulations to the #ThemeReview Team at #WordPress Org 👏👏👏🎉🎉"


Looking for other ways to get in on some block themes action? "So we now have 100 Block Themes in the @wordpress theme's directory. 🎉 Try out themes directory at GutenbergHub to browse more block themes with more details compared to official directory," tweeted GutenbergHub founder Munir Kamal.
WordPress.com Backflips on Changes to Pricing Plans
Lireo Designs owner Deborah Edwards-Oñoro tweeted, "Finally, some good news from @wordpressdotcom: A return to the prior pricing plans, including the Personal plan at $4/month. With no ads."


LinkedIn Learning instructor Carrie Dils, tweeted, "Even though the course I'm currently recording has outdated screens thanks to today's @wordpressdotcom pricing changes, the course I previously launched which was immediately outdated with the original pricing change is now accurate again. You dig?"


In March, WordPress.com pared back its pricing plans from five to just two (Free and a $15/month Pro plan) as a major unannounced change, also slashing storage from 3GB to 500MB and imposing a traffic ceiling. After nearly two months of overwhelmingly negative feedback, the company added a new $5/month Starter plan to bridge the gap between Free and Pro, but even this entry-level plan didn't remove ads.


At the time, Matt Mullenweg, CEO of Automattic, which owns WordPress.com, offered some clarity around the business reasons behind the changes, tweeting, "We've been VC-funded since 2005. Pricing change is to simplify and lower price for plugins and themes from 25/mo to 15/mo. We've hosted countless millions of free sites and traffic for 17 years, want to do so for 17 more, so need it to be sustainable."
Yoast SEO Premium Now Available on WordPress.com
Speaking of WordPress.com, Yoast SEO Premium is now available to paid customers. It's the first premium plugin not owned by Automattic to feature on the platform. Yoast Strategy Content Specialist Edwin Toonen shared more: You can now buy Yoast SEO Premium on WordPress.com.


From WordPress.com, this tweet: "We know that helping people discover your WordPress.com site on search engines is a top priority. That's why we're excited to announce that @Yoast SEO Premium — the most popular SEO plugin on WordPress — is now available for purchase on WordPress.com!"
WPLift Sells for $160k
WPLift was originally created in September 2010 by Kooc Media founder Oliver Dale to help people with WordPress by providing tutorials, theme roundups, plugin guides, and advertorials.


Matt Medeiros offered his analysis (and a rant) at the WPMinute: WPLift.com sells for $160k (Sold for $205k in 2016). He shared the conflict he feels trying to publish high quality independent—and affiliate-free—content versus producing "typical WordPress content": "Good business sense conflicting with a good moral compass. If I wanted to profit and exit easier, I'd run a typical WordPress content website."


Business Spotlight: LearnDash
LearnDash is taking cutting-edge e-learning methodology and infusing it into WordPress. We're trusted to power the learning programs for major universities, small to mid-size companies, startups, entrepreneurs, and bloggers worldwide.
WordPress Products Versus WordPress Content

A
recent tweet from CEO and Founder of Gravity Forms, Carl Hancock
, brought to light an interesting question: does WordPress need more content (newsletters, podcasts, news sites, and courses) or does it need more shipped products? Hancock identifies that there are creators out there wasting their talent on publications, rather than building and shipping new things.
The threaded replies were somewhat split. People understood Hancock's point but disagreed with the nuances.
"[...]For some the best way to contribute is to teach others, to analyze and discuss, or simply share information about this massively overwhelming ecosystem,"
said MasterWP's Brian Coords.
"I wouldn't say the WP course market is oversaturated so much as a *type* of course it is oversaturated,"
shared Ian Svoboda of 10up.
Some say that enough stuff has been shipped and we need new things. "A lot of people built & shipped a lot of shit in 17 years, empowering people in the peripheries to provide ancillary services & support,"
explained long-time WordPress contributor
John James Jacoby.
I fall more on the side of disagreeing with Hancock. I should preface that as a podcaster, newsletter contributor/author, and course creator… I am very biased.
I do think we currently build too much without accurate thoughtfulness and conversation around the who, what, when, where and why, from the cluttered natures of the theme and plugin directories to the Gutenberg editor itself. This tweet from Rick Dees
put it perfectly
: "Hasn't the WP ecosystem been struggling with a quantity over quality problem for years? I mean, how many form plugins do we really need?" Having more publications from various voices means we have more opportunities to learn from each other and, at the end of the day, ship better things.
It also feels like Hancock's tweet really only focuses on developers and product people. The WordPress community is full of writers, marketers, podcasters, teachers, etc. Developers who have spent years building great products should be able to explore those mediums for their own edification. (The language in his original tweet was very generalized, so this may not have really been his intention.)
I found that during the pandemic, the ability for us to connect via new online publications is what kept us going. Can't go to a meetup to learn something? There are courses and videos about that. Miss talking shop with other industry pros? Listen to a podcast. As new people funnel into the community, they create content and that shouldn't be something we stifle.
Without our newsletters, podcasts, and other online media, how do product managers and developers promote the things they make? One of the best ways for new members of the community to learn about the product space is to listen to existing conversations about what works and what doesn't.
All that being said, this is a super nuanced conversation. Hancock took a lot of time and care to reply in threads, offering clarity to people's questions. Yes, some folks may feel pushed to publish content rather than create products sometimes. Yes, we often like to repeat ourselves and create accidental echo chambers. It makes sense to say "we don't need another podcast" when all the podcasts are repeating each other. We struggle to really break molds in this community or to target content in new ways at new audiences. All that is very apparent when consuming our media.
However, his kind of tweet and subsequent thread proves to me why we do need these things. Hancock was actually invited onto a podcast to talk about these topics in greater detail. We need wide spaces—and many different kinds, created by many kinds of people—in order to explore these issues.
#WPCommunityFeels: Dan Knauss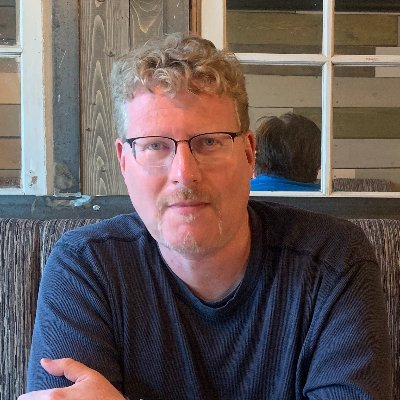 This week, what's inspiring Post Status editor Dan Knauss. Dan has been a writer, editor, teacher, and open-source freelancer since the late '90s.
Post Status is offering $350 per article to writers with pitches relevant to WordPress professionals. Send in your pitch here.
A podcast worth listening to: I've listened to

This American Life

since the 90s—before it was a podcast. I can't think of anything like it or a show I've learned deeply memorable things from so often—through stories. The podcast I love most now was started by two friends during the first wave of the pandemic,

The Great Humbling

.

A Twitter account worth following: On Twitter

@doctorow

and

@hannahgais

are a strangely comprehensive and maybe even complementary pair in my feed. They cover a lot of Canadian and American topics and perspectives I care about.
An article worth reading: I hope everyone in WordPress who cares about the project and community reads Lesley's "

WordPress as a Commons

." I learned a lot from it! I am incredibly grateful for the opportunity to think with others through their writing in my role at Post Status, especially the rare, longer writing that takes a ton of time and effort.
A habit worth forming: I wish I was better at starting and stopping work at the right times. It's hard to give yourself boundaries that protect your ability to rest your body and recharge your creative capacities, but everything suffers if you don't.
Call for Testing Full Site Editing: Category Customization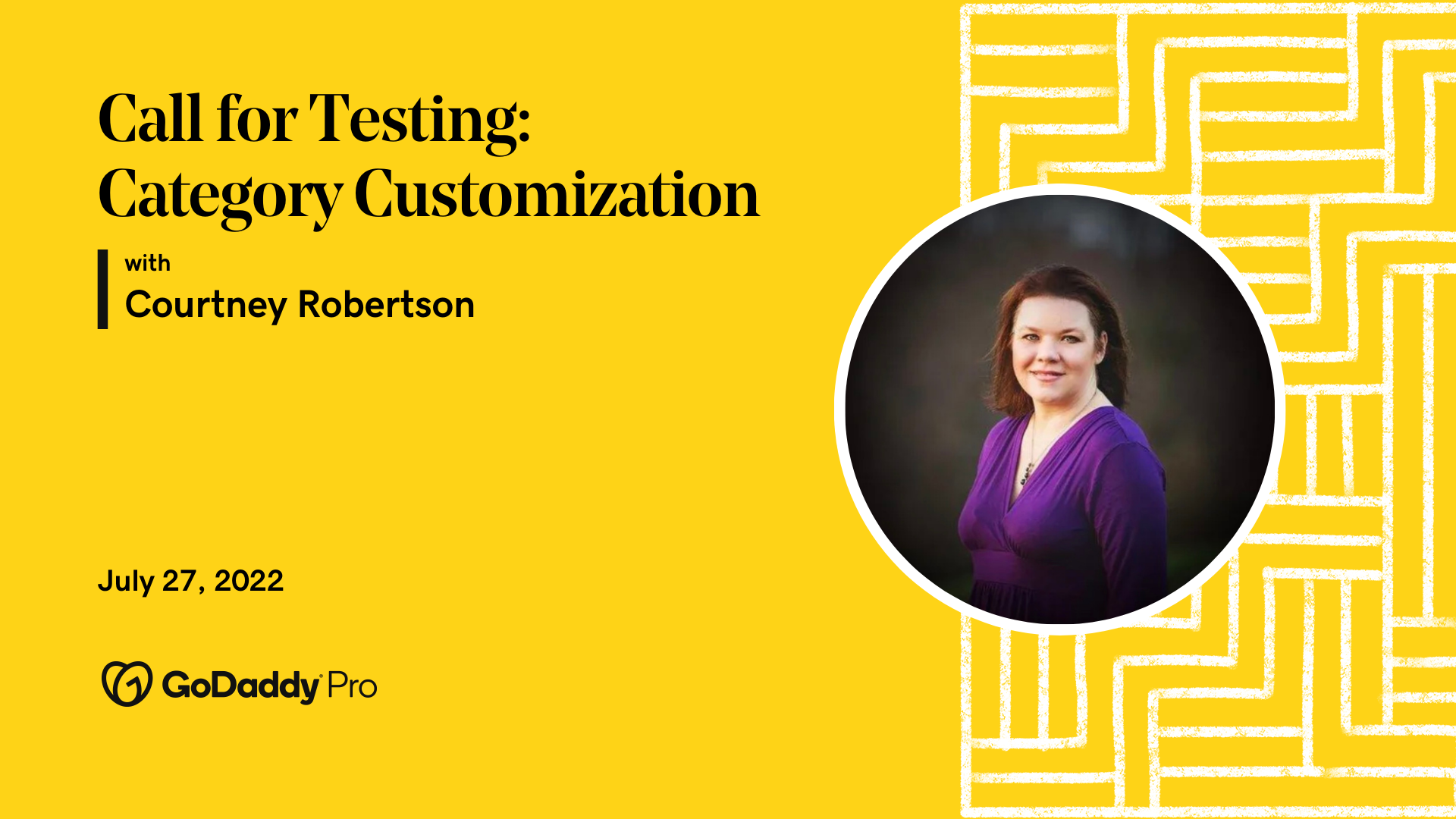 Following the release of Gutenberg 13.6, site builders and developers have additional options for the types of templates that can be created using the built-in full site editor. Among those is the ability to create a template for category pages. (Hang tight for Gutenberg 13.7, where you can create a template for each category on your site!)


In this call for testing full site editing (#15 in a series of testing calls), Courtney Robertson will hold a testing session to show how it's done and you're invited to join in to test and provide feedback! Reporting back on new features is a crucial way we all can help WordPress grow and we're excited to be able to facilitate the process! Whether you're new to the WordPress project or have been involved for years, your feedback is important!


Join Courtney as we come together to explore, test, take notes, and provide feedback for the core teams working on the Gutenberg plugin and WordPress core!


This free virtual event is presented by GoDaddy Pro and will take place on Wednesday, July 27, 2022 at 3pm EDT.


Read more and register here.

In other WordPress news...
Not subscribed? Join the most conversational weekly email
in the WordPress community!