This week in WordPress
WebP Images Set to Become Default in WordPress 6.1
The WordPress Performance Team proposed enabling WebP by default in March but, as Gooding notes, there was "significant critical feedback." To address community concerns, the proposal was revised to include automatically generating WebP versions of only core image sizes, keeping secondary (WebP) sub-sizes only if they are smaller than the primary MIME type, and only generating WebP images for image sizes that are intended for use in user-facing front-end content.


Still, "Despite a raft of revisions, and filters to control or disable WebP uploads, the proposal remained controversial. Contributors continue to report issues after testing. Many still have reservations about whether this should be opt-in or on by default," writes Gooding.


As WordPress writer Eric Karkovack tweets, "I love that WebP is coming to #WordPress 6.1. But I can't understand why we can't have a simple checkbox to turn it on or off." Similarly, SEO consultant Joe Youngblood tweets, "WordPress could soon force your website to use WebP images by default and devs are outright dismissing the flood of requests asking to make it opt-in."
Lots of Love for Desktop Server Following Announcement It's Shutting Down
After 12 years, the ServerPress team is sunsetting DesktopServer. In an email sent to customers earlier this week, the team shared that they no longer have the market share to support the local hosting environment tool, especially as a 100% independent company.


"We're a small company that has remained independent of large hosting providers and their influential budgets; this choice had initial market share benefits but longer-term financial constraints," the email reads. ServerPress has already disabled the ability to purchase Premium Memberships and is currently working to cancel any subscriptions that might otherwise be renewed.


"Well, it looks like my favorite #WordPress local server solution, @DesktopServer, is closing its doors. 😥 I'd love to see someone take over development," writer Eric Karkovack tweeted.


UX designer Deborah Edwards-Oñoro had similarly fond memories of DesktopServer: "Sad news to read, but understandable. It was my first development environment as well. Their team has always been great with support. I was excited when I met @MarcBenzak in person, so many years ago at @WordCampPHX."


WPCharitable's David Bisset celebrated the software's longevity: "Sorry to hear about @DesktopServer. Great product, even better team (one of the earlier @wordcampmiami sponsors). Lasting 12 years in any tech space - including #WordPress - is a feat."


"End of an Era. @DesktopServer is shutting down. It was my first, and probably still most stable #WordPress development environment. Thank you to their team (@MarcBenzak & Gregg specifically), who were so helpful when I was getting started in the community," Actionable director Shawn Hooper tweeted.


All the love hasn't been lost on ServerPress Operations Manager Marc Benzakein who tweeted today, "The outpouring of support after our announcement that we are shutting down @DesktopServer has definitely helped to reduce the sting! You all are awesome! I am working on a post that talks about the days leading up to yesterday and yesterday itself from an emotional standpoint."
WordPress Executive Director:

Open Source and the Free Rider Problem
You've likely read a little bit about the Tragedy of the Commons and the Free Rider Problem by now, but if you're invested in WordPress it's worth learning more, because as WordPress Executive Director Josepha Haden Chomphosy writes, "we sometimes use the terms interchangeably to illustrate a single problem—which can cause confusion."


This week, she shared her thoughts on Open Source and the Free Rider Problem after speaking to a doctoral professor of economics. As GiveWP co-founder Matt Cromwell highlights from the post, "How can we rebalance the tenacious need for contribution with the immense benefit WordPress brings to everyone, including our free riders and contributors?"


At the WPMinute, Matt Mederios notes that since discussions about contributing to WordPress and the Five for the Future initiative started in May, there have been "strong opinions on both sides of the contributing fence."


At Post Status, Editor Dan Knauss summarises recent discussions in Post Status Slack about barriers to contributing to WordPress: "One takeaway here for me is that learning/teaching how to contribute and keeping up with WordPress core is hard enough to make it feel like you can barely get to square one as a contributor with a few hours a week."


Meanwhile, Automattic-sponsored community organizer Angela Jin says the WordPress Meta Team has added automated recognition to WordPress.org profiles for several non-code contributions, including translation, contributing to Learn WordPress, and mentoring a WordCamp.
Syed Balkhi Joins Syntax Podcast
Despite all the debates going on in the WordPress space, we're a happy bunch—at least, that's what outsiders looking in seem to think:


"WordPress, PHP, has this very odd love in the web development industry. Everybody who doesn't code PHP hates it, and everyone who's in PHP, whether it's in Laravel or WordPress, is very happy with their life, is doing well, is making really cool stuff, buying Lamborghinis, all this cool stuff."


WordPress Charitable Project Manager David Bisset, who Balkhi recently headhunted to join Awesome Motive, tweets, "Nice to hear @syedbalkhi w/ @wesbos @stolinski on latest @syntaxfm. I've known Syed since WordCamp Miami's founding but still learned a little about his beginnings. He also covers the PHP / #WordPress 'hate' question quite well. Worth the listen."
Does Full Site Editing Need a New Name?
Last week, Josepha Haden Chomphosy broached the subject of giving Full Site Editing a more user-friendly name. This week, MasterWP Editor Rob Howard offered his opinion in What's in a name?


The way Howard sees it, name changes are "almost never worth it" (e.g. time consuming, costly) and "if it were up to me, I would keep the name and focus on Full Site Editing's much bigger challenges" (e.g. adoption, improving functionality). But he says the more important question is "who decides?"


"If the community were to rally around new name ideas – for example, let's say there were an even split between Theme Builder and Site Builder – who would make the final call? Would it be WordPress Executive Director Josepha Haden Chomphosy? WordPress Co-Founder Matt Mullenweg? Or would they say it was decided by an anonymous and shadowy committee in a Slack channel none of us are allowed to read?"


Business Spotlight: LearnDash
LearnDash is taking cutting-edge e-learning methodology and infusing it into WordPress. We're trusted to power the learning programs for major universities, small to mid-size companies, startups, entrepreneurs, and bloggers worldwide.
Winstina Hughes: Let's Sponsor More WordCamp Speakers

The cost of flights and hotels is frequently an obstacle for speakers from underrepresented groups—I know because I've experienced this first-hand. Hughes wants to help more minority speakers experience the opportunities that WordCamps afford by cutting these costs.


She says the initiative came about after a discussion she had involving Jill Binder, Sallie Goetsch, Julia Golomb, Angela Jin, and myself about how WordCamp organizing teams and meetups could be more diverse and inclusive. "Julia wrote an article with her takeaways for WordPress.org and I wrote my own in a blog post I published on my personal website. At some point, I was asked if I was interested in joining the WCUS programming team and I agreed. And here we are," Hughes says.


Companies have been sending speakers to WordCamps for years, typically employees. For this reason, many companies have ambassador programs. But never has there been a widespread, formalized process for speakers to receive financial support without the need to pay something back to the sponsoring company.




Hughes believes there are many reasons why her initiative is gaining traction—one of them being the pandemic: "Suffering together in isolation changed the pattern of our community involvement, softened the overall texture of our discourse, and has inspired us to keep stretching the boundaries of our contribution," she says.


So far, the reception to

her announcement

this week about the application process has been somewhat quiet. WordPress Meetup organizer Sallie Goetsch

tweeted

, "Let's hear it for Winstina, who actually accomplishes things I've only managed to occasionally think about doing." Aside from a handful of supportive messages like this, I'm not seeing this project plastered across our Twitter community or elsewhere. The project is being sponsored by GoDaddy Pro, Yoast, Post Status, MasterWP, and Gravity Forms. I would love to see these companies posting and pushing more out about this initiative.




That said, I'm very much looking forward to Hughes's appearances on upcoming platforms like Post Status where she will share upcoming details about what's next for the project. This also comes on the heels of a similar initiative by WordCamp US to connect speakers to financial backers. The fact that both initiatives launched within weeks of each other says something incredibly hopeful about the future diversity of our events and WordPress community.
#WPCommunityFeels:

Daniel Schutzsmith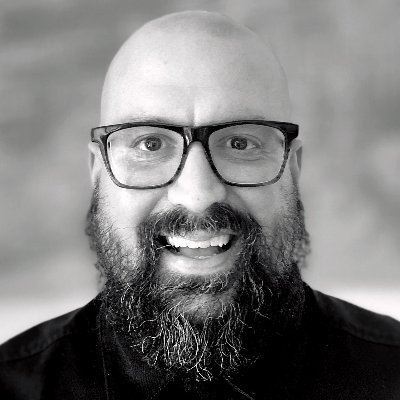 This week, what's inspiring Daniel Schutzsmith, team leader at Pinellas County Government overseeing all of the public facing websites and interactive experiences.
A podcast worth listening to: The WPMinute is my go-to podcast over the past year because it updates me on what's going on with WordPress in just a few minutes. I'm also one of the community participant producers and it's been very exciting to help shape the news there.
A concept worth understanding: As a developer, I've been playing with the new theme.json concept and I can easily say it is something we all should be adopting as we create new websites. The concept of using a JSON file to set up the common styles used throughout WordPress core works well, especially in a traditional version control workflow on a team. It's worth digging into

fullsiteediting.com

and

learn.wordpress.org

. Both of these resources provide some terrific materials to make it all easier to understand.
A Twitter account worth following: I think people are sleeping on @GutenbergHub from @MunirKamal. He shares tutorials on how to do advanced things with blocks like creating a logo slider or circle text animation, all with some CSS, JS, and core blocks. So many great tutorials in there!
An article worth reading: I just read a great article from MasterWP called "

No WordPress events nearby? Start your own

." As someone who runs a Meetup and is also an organizer for WordCamp US 2022, I love it when new people start events! It's a great way for the community to come together and to get your name out there.

A habit worth forming: Scheduling "rest" time. I recently got COVID-19 and it has made me a bit more fatigued, especially later in the day, than I expected. I can't stress enough how much we need to make sure we're taking care of ourselves with rest and breaks so that we can keep doing the things we love to do.

GoDaddy Pro Virtual Events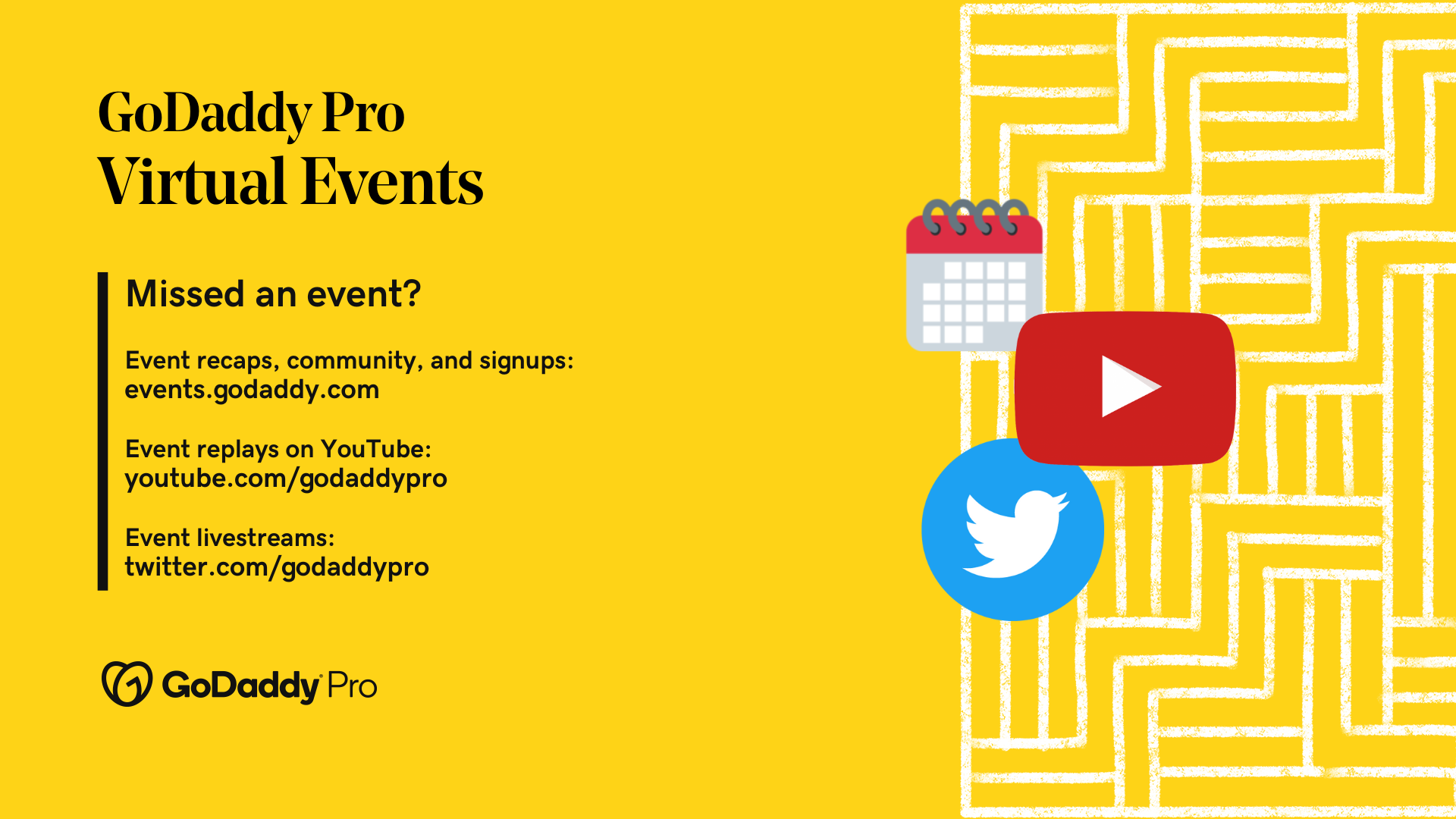 Each week, GoDaddy Pro hosts virtual meetup events for folks in the US and EMEA regions. These events are often focused on WordPress, WooCommerce, and the overall web design and development communities—with business and marketing sessions sprinkled in as well.


These meetups have been running since early 2020, with EMEA events taking place a couple times a month on Mondays and US events most Wednesdays. If you missed an event, we highly encourage you to go back and take a look through the library of past event replays!
Make sure to register for upcoming events as well!

In other WordPress news...
Not subscribed? Join the most conversational weekly email
in the WordPress community!