This week in WordPress
Twenty Twenty-Three Theme Now in Development
First up this week, the new Twenty Twenty-Three default theme is now in development. As Sarah Gooding at WPTavern reports, Automattic Design Director Channing Ritter has published a preview of what the base theme might look like with sample variations applied, along with the Figma design mockups.


Last month, Channing proposed creating a new kind of default theme that would bundle a curated set of style variations instead of creating a new theme from scratch. A stripped-based version of Twenty Twenty-Two provides the base theme.
Gooding notes, "One of the most exciting aspect of this project is that WordPress' design contributors have invited the community to take a stab at submitting their own style variations for consideration. The variations that are selected will ship as part of the upcoming default theme."


Sarah Norris, a Senior Software Engineer at Automattic who works on the WordPress Themes Team, tweeted, "Come and join us in building the next default #WordPress theme, Twenty Twenty-Three!"
Mullenweg Criticized for Dropping a 'Matt Bomb'
Speaking of block theme development, work has also kicked off on bringing to life new redesigns for the WordPress.org Home and Download pages amidst some #wpdrama. Or as WP Engine writer Jeff Chandler puts it (for those familiar with Scott Berkun's book about remote working at Automattic), "As coined in the book, 'A Year Without Pants' a Matt bomb lol."


"The owner of WordPress complaining (to his volunteers) that a block theme takes too long and they should just update the custom HTML in their current theme…" tweeted MasterWP Editor Brian Coords, adding, "Welcome to the last five years of block editing @photomatt!"
Ukrainian WordPress contractor Andrey "Rarst" Savchenko tweeted, "wait wait wait. is he saying that developing a block theme is so cumbersome it shouldn't even be attempted by WP project itself? 😂"


Others, like #WPTalks co-host Daniel Schutzsmith, were more critical of Mullenweg's apparent public dressing down of an employee-cum-volunteer. Schutzsmith tweeted, "I can NOT stress enough that leadership responding like this completely ruins the good will and achievement made in other areas. I read it and it felt like a punch to the gut. How do I convince people to come to WordPress or help grow the community when the top acts like this."
Sé Reed, the founder of Kerredyn Collaborative, added, "While we are discussing #FiveForTheFuture, this Make WordPress post and subsequent comment from @photomatt exemplifies WP's 'sponsored volunteer' problem. At the very least, this sponsor/employer crossover is awkward AF."


Mullenweg defended his comments, tweeting, "Regardless of whether someone is a volunteer or sponsored, open source developers need to be able to debate and discuss our work in public, as we have since the dawn of wp-hackers, so that we arrive at the best outcome for users."


But he also tweeted, "It me," linking to the tweet on the right from Wired.
Gutenberg 13.8 Now Available, Features Fluid Typography
Gutenberg 13.8 was released on August 3. As Sarah Gooding at WPTavern reports, long-awaited fluid typography support landed in this version. It allows theme authors to define text sizes that can scale and adapt so content looks great on any screen.


Automattic Developer Advocate Birgit Pauli-Haack talks about the latest release, fluid typography, updates to Block APIs, and WordPress 6.1 planning with Grzegorz Ziolkowski, an Automattic-sponsored core contributor, on the latest episode of the Gutenberg Times Changelog podcast.


"Good. About time. It's always baffled me as to why the concept of backwards compatibility, which has been so intergral to WordPress for so long, has been completely abandoned when it comes to Gutenberg," comments WordPress developer Cameron Jones.


Anonymous reader Bastian highlighted core contributor Dovid Levine's quote from the article: "A return to this sort of stability in core would go a long way to regaining some developer goodwill." Bastian adds, "About time someone in core realized this."
Nyasha Green: "We Need More Mentorship in WordPress"
Courtney Robertson, a developer advocate at GoDaddy Pro and a WordPress Training Team rep, tweeted, "Would love to see something like this eventually kick up in WP too." She links to the Drupal Mentoring Team's page.
Joe Casabona: "You Can't Expect Everyone to Contribute"
Or as Casabaona, a podcaster and course creator, says in the interview, "How many different takes on Josepha's Free Rider article could I possibly read before I get sick of reading the same different takes?"


In his interview with Coords, Casabona picks up where he left off in his recent WP Review podcast, A Tale of Two Keynotes, where he describes the WordPress economy mindset ("You should do this for free for the good of the project") versus the creator economy's mindset ("You should be able to make money as easily as possible").


WordPress expert Paul Lacey tweeted, "There I was just coming to terms with being a Parasite, and now I'm a Free Rider too. I'm just glad I'm not yet an existential threat."
WordCamps

Asia Sold Out, WordCamp US Just Four Weeks Away
Between WordCamp Asia 2023 in Bangkok and WordCamp US 2022 in San Diego, California, we have plenty to look forward to in the coming months. WCAsia is off to a great start—organizers sold out of first-batch standard and micro sponsor tickets in just one day. The second batch of tickets will be available soon.


So far, 20 organizations have stepped forward to support speakers from underrepresented groups and help them get to WCUS 2022. Visit the Underrepresented Speaker Support page to donate to the fund or ask for support if you are part of an underrepresented group.


WCUS has also published its speaker schedule, which covers block editor theme design, the creator economy, and much, much more. Those who weren't able to snag tickets will be able to tune into the WCUS livestream, which will include the sessions in the Sun track and Palm track (but not those from the Surf track).


If WCUS will be your first time visiting San Diego (or even if it won't be), MasterWP and XWP have put together guides to help you choose your own San Diego adventure. From museums and beach walks to beer gardens and rollercoasters, there's something for everyone to enjoy in this balmy coastal city.
ServerPress

' Marc Benzakein Reflects on Closure
ServerPress' Marc Benzakein joined The Matt Report on Wednesday to reflect on DesktopServer's closure, the beloved local server solution that closed its doors last week. Benzakein shared what it was like to partner with Steve Carnam and Gregg Franklin and how ServerPress evolved over the past decade in the WordPress space.


In light of DesktopServer's closure, Post Status editor Dan Knauss wrote Local Development Tools and the Open Web. He details the current local development climate and how DesktopServer's closure might appear typical of the product consolidation culture we've seen as of late, in which big hosting platforms continue to aim at vertical integration in a number of popular areas like edutech and subscription services. His post also digs into the history of local development—including that of Flywheel's Local—and how the advancement of this area is, like many things, a double-edged sword.
Business Spotlight: LearnDash
LearnDash is taking cutting-edge e-learning methodology and infusing it into WordPress. We're trusted to power the learning programs for major universities, small to mid-size companies, startups, entrepreneurs, and bloggers worldwide.
#WPCommunityFeels:

Leonardo Losoviz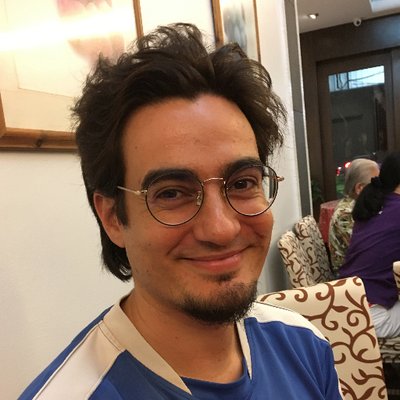 This week, what's inspiring Leonardo Losoviz, an open source developer and technical writer working at the intersection of GraphQL and WordPress.
A podcast worth listening to: Concerning WordPress, I enjoy Nathan Wrigley's two podcasts: WP Builds and the WP Tavern Jukebox. I also appreciate The Matt Report, as the interviews by Matt Medeiros make me feel like being among a group of friends. Finally, Press the Issue was launched recently by MasterWP, and it seems to not shy away from difficult topics, so I have high hopes on it.
A concept worth understanding: Social media is a terrible place for engaging in meaningful conversations as it allows emotion to play a more significant role than reason. As the WordPress community experienced some controversy following a tweet by Matt Mullenweg, we need to consider that part of the problem came from the medium itself. When writing on a blog, we consider carefully its contents before hitting "publish." Twitter, on the other hand, makes it too easy to post something that we come to regret later on. That's why we need to be mindful of how we engage with Twitter.
A Twitter account worth following: I wouldn't know, since I do not engage on Twitter. (I mostly use it to scan relevant hashtags when it benefits my work, e.g. to follow what's going on during some conference, or new developments for headless WordPress.) As an alternative, I'll share a blog worth following: Patrick McKenzie's

Kalzumeus

, where he shares tips for software developers, including how to negotiate a salary, how to be productive, and a lot more.
An article worth reading: I've recently read the book

Deep Work

by Cal Newport, and its message is very important for knowledge workers: If we want to produce impactful work, then we need to stay away from the "always-on" state demanded by social media and mobile connectivity. By keeping long stretches of time offline, we are better able to focus on one task at a time, produce high-quality work, and get the sense of bliss that comes when we achieve our demanding goals.

A habit worth forming: Not looking at your phone screen when talking to people, particularly friends or family members, as to not make them feel secondary to whatever else is happening on the phone.

GoDaddy Pro Virtual Events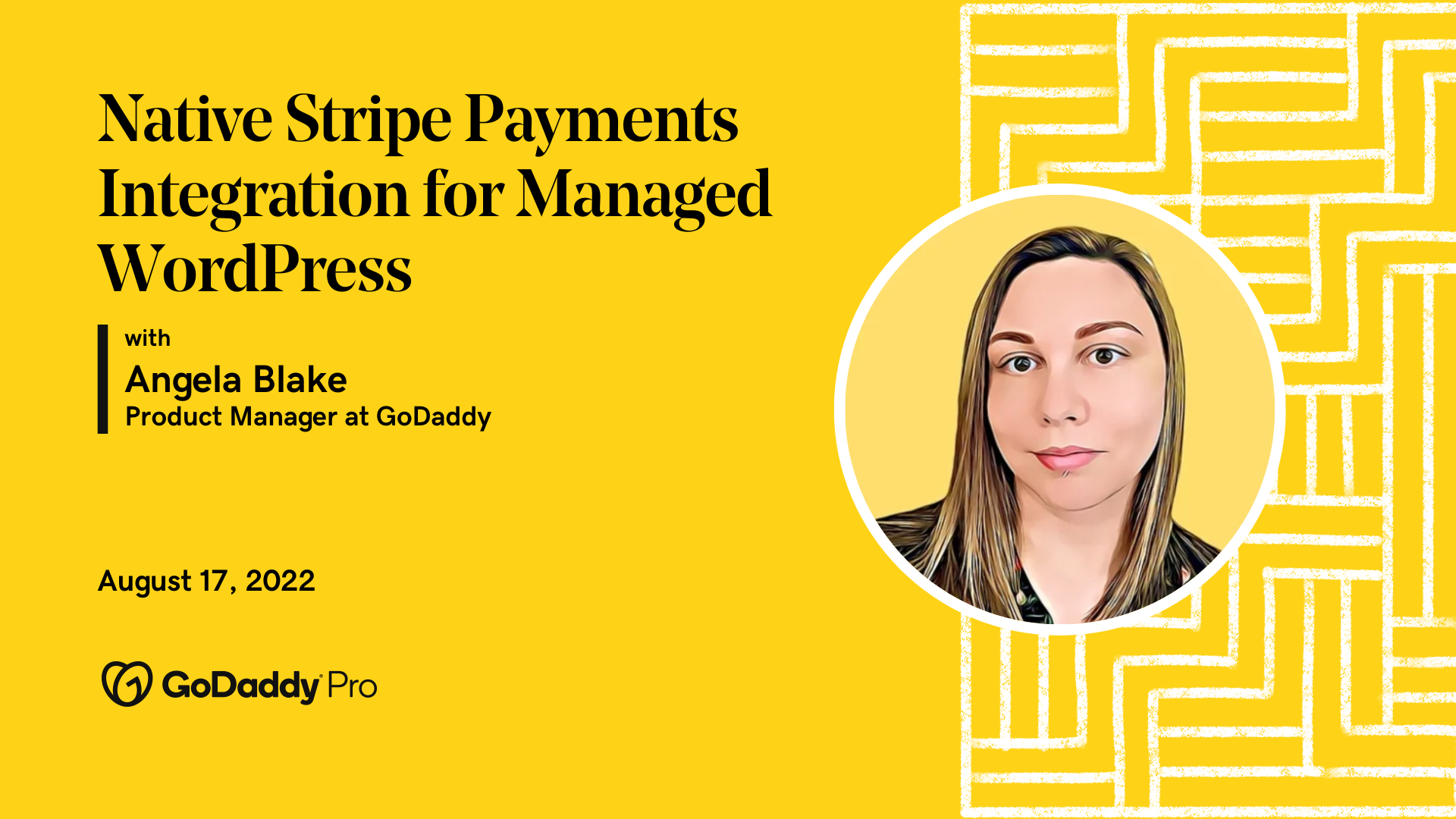 It's a fact that each plugin you add to your WordPress site comes with a maintenance burden. This is especially true of payments plugins, which require an additional level of security and reliability. But what if you didn't need to install an additional plugin to take payments at your WooCommerce site? Even better, what if it still allowed you to use one of your favorite payment processors, Stripe?


With GoDaddy's Managed WordPress Ecommerce platform, you can now add your Stripe payments integration directly within the WooCommerce site without the need for an extra plugin! Why would you want this? Here are just a few reasons:

No need to keep a Stripe payments plugin up-to-date
One-click connection to Stripe (no need to dig for API keys)
Get information about chargebacks, etc right inside your website
Join Angela Blake, Product Manager at GoDaddy, to learn more about these benefits and others in this overview of just one of the newest additions to the Managed WordPress Ecommerce platform by GoDaddy! We'll have a time for Q&A afterwards as well.


This free virtual event is presented by GoDaddy Pro and will take place on Wednesday, August 17, 2022 at 3pm EDT.


Read more and register here.

In other WordPress news...
Not subscribed? Join the most conversational weekly email
in the WordPress community!