This week in WordPress
New Jazzy Designs for WordPress.org Get Thumbs Up From Community
As WordPress enthusiast and marketer Gobinda Tarafdar put it, "Finally, WP.org got a new look after a decade. I must say a decade. Previously it was not that much appealing look alike 90's HTML site. Great work, team. Kudos to the contributors who made efforts to get the new shape. Especially the #WCEU cover photo 😍 #WordPress."


MainWP Growth Manager Mustaasam Saleem also praised the team's efforts, tweeting, "@WordPress.org Redesigned! Happy to be on their homepage representing @MyMainWP & @WPfounders. Thanks to @WCEurope 2022. 😉"


But as Gooding notes, "Although the designs have received overwhelmingly positive feedback, their journey to development was not without a few bumps in the road." After long-time Automattic-sponsored core contributor Alex Shiels posted an update about taking the designs into development, WordPress co-founder Matt Mullenweg's criticism of the pace of the project drew indignation from some folks in the community.
Gooding rightly concludes, "In addition to giving WordPress.org a fresh coat of paint, the project has sparked a larger conversation about how challenging it still is to build out simple designs with the block editor, even for the people who make WordPress."
Questions Raised About State of Block Editor and WordPress Leadership
The WordPress.org redesign project has also sparked conversations about the state of the WordPress block editor.


WordPress Creator Mullenweg: Designing In Wix Is Faster is Roger Montti's headline at Search Engine Journal after Matt Mullenweg commented on Alex Shiels's redesign update, "… it's such a basic layout, it's hard to imagine it taking a single person more than a day on Squarespace, Wix, Webflow, or one of the WP page builders."


The redesign project also ignited conversations about WordPress leadership. Especially Matt Mullenweg's.


As MasterWP's Brian Coords says in WordPress Leadership has a Public Relations Problem, "It feels like we can't go an entire month without the WordPress leadership team serving up something that feels intentionally designed to induce a chorus of groans and face-palms from anyone who follows the inner workings of the open source project."


Meanwhile, for Post Status, Publisher and Owner, Cory Miller, unpacks the web publishing tool race and how WordPress is doing compared to projects like Ghost.
OrganizeWP Launches with "Old School Software Pricing Model"
The plugin organizes content in the WordPress admin with a single, unified view and UI for streamlining common actions. For $29, users get access to updates and support for version 2. Licenses are available for the current major version with no subscription.


But what about the challenge of maintaining multiple major versions? Gravity Forms founder Carl Hancock says it, "… sounds like a nightmare to me."


Weather Report: 75% of WooCommerce Sales Go to 3 Sellers
"Our napkin math estimates 75% of sales go to 3 sellers," tweeted founder Alex Denning, who said the "first mover" advantage enjoyed by SkyVerge (now owned by GoDaddy), Prospress (acquired by Automattic in 2019), and Woo "is quite remarkable."


Denning also tweeted, "Our napkin math estimates most products all-time have $10-50k revenue. You're an outlier if you get to $100k+" adding, "I'm bullish on the potential here: a thriving Marketplace with is important for the success of the ecosystem. We see first-mover sellers enjoying success; if the best time to start selling there was 5 years ago, next best is today."


Gutenberg 13.9 "Continues Iteration and Polishing"
Business Spotlight: LearnDash
LearnDash is taking cutting-edge e-learning methodology and infusing it into WordPress. We're trusted to power the learning programs for major universities, small to mid-size companies, startups, entrepreneurs, and bloggers worldwide.
#WPCommunityFeels:

Sam Munoz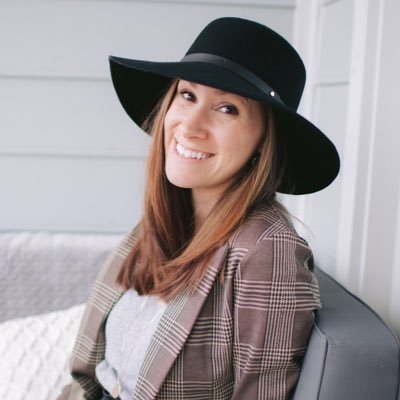 This week, what's inspiring Sam Munoz, Community Manager for Developer Relations at WP Engine. Sam

has been a freelance WordPress expert since 2018 and has a passion for serving the community and empowering women in tech through mentorship & outreach.
A podcast worth listening to: Truthfully, I have taken a break from podcasts for a while and have replaced them with long-form, written content instead. Because of this, I appreciate

WP Owls

so much for summarizing things that are happening in the WordPress space so I can easily find a round-up of news and various articles to read. I've

also heard they're going through a rebrand of sorts

,

I can't wait to see what they come up with. It's already a pleasant reading experience, I imagine it will be even better!
A concept worth understanding: Without question, I would spend time learning and understanding Modern WordPress. That phrase can encompass a lot of things, but what I mean by that are things like the block editor and Full Site Editing. Like many, I resisted learning and spending time embracing the new direction of WordPress, but now that I've leaned into it, I see the potential for business owners. I'd check out

Learn WordPress

or Carolina Nymark's incredible resource,

fullsitediting.com

to get started.
A Twitter account worth following: I am such a big fan of

Ellen Bauer

, co-creator of

@AinoBlocks

,

among many other projects. She is a force in the era of Modern WordPress and it's inspiring watching her business grow. Seeing women crush it in this space is so motivating to me.
An article worth reading: Brian Gardner is a good friend & colleague of mine and never ceases to inspire me. His latest article on Torque Magazine,

Big Yellow Signs

,

is worth a read. It's all about seizing opportunities and moments to live out your truest life vision and purpose.
A habit worth forming: Life is a series of ups and downs, which is why I practice daily and moment-by-moment gratitude as a habit. Every obstacle is an opportunity, every problem has a solution waiting to be found. Living life with a positive mindset won't fix everything, but your perspective of your life will be vastly different when you take the time to truly appreciate every little thing.

Building Next Generation Forms with WS Form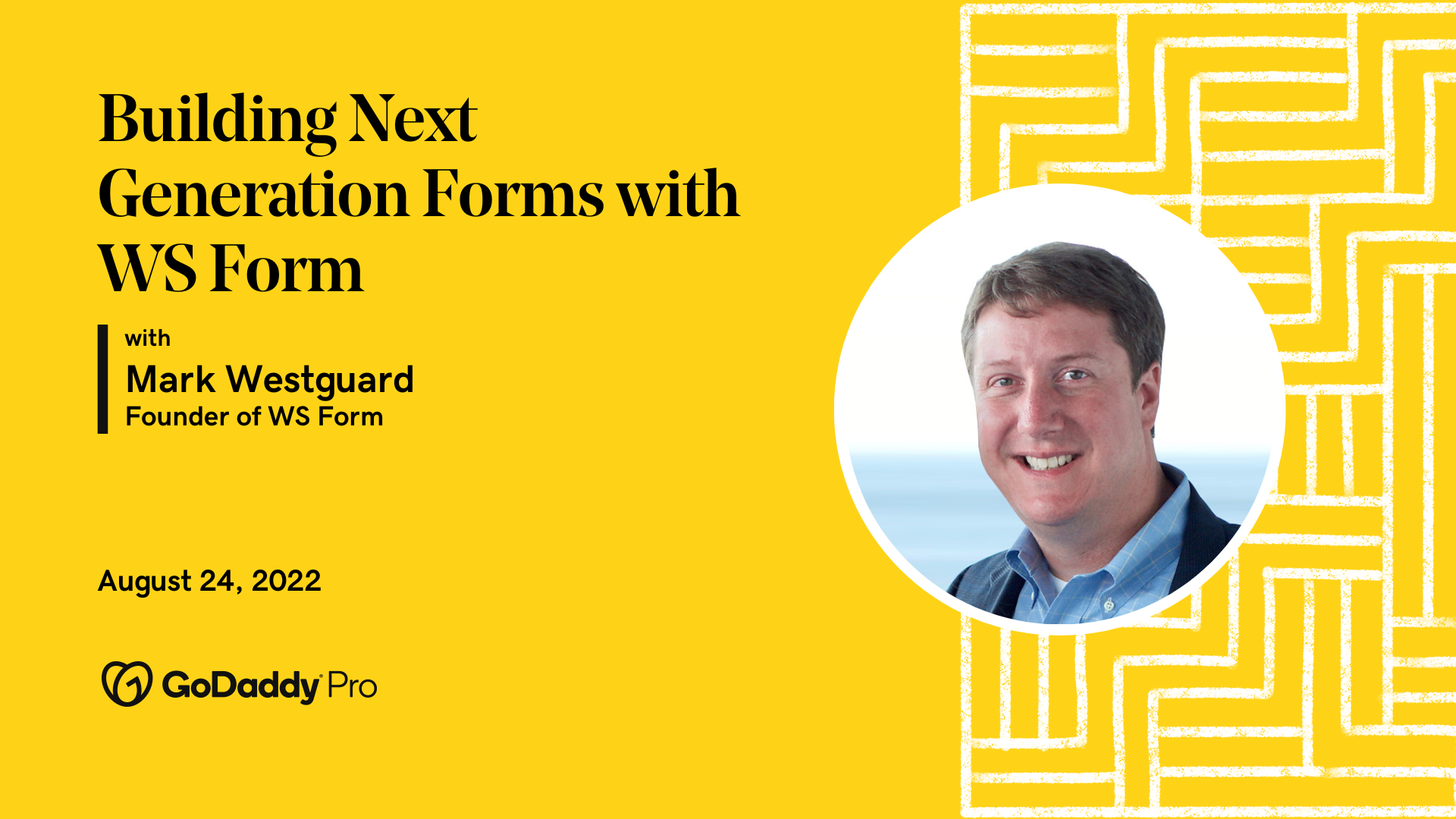 In this session, Mark Westguard, founder of WS Form, will be giving a demo of the key features of his incredible WordPress form plugin and how it can help GoDaddy Pro users improve their form development workflow.


Some of the topics we'll be covering include:

Powerful, no-code form building
Responsive forms
Rapid form testing
Form-centric conditional logic
Bi-directional integration
Reduced active plugins
Respecting accessibility
We'll have a Q&A session with Mark for those joining us LIVE. Plus, Mark has a special offer just for our GoDaddy Pro audience!


This free virtual event is presented by GoDaddy Pro and will take place on Wednesday, August 24, 2022 at 3pm EDT.


Read more and register here.

In other WordPress news...
Not subscribed? Join the most conversational weekly email
in the WordPress community!