This week in WordPress
DigitalOcean Acquires Cloudways
As Pakastani startup lawyer Mubariz Siddiqui tweeted this week, "What a remarkable story!"


Launched in 2014, Cloudways currently serves more than 72,000 customers on over 570,000 websites, and has a global team of 280+ employees.


On the Cloudways blog, co-founder and CEO Aaqib Gadit says the web host will remain a standalone business unit and continue to operate as usual under his leadership. He reassured existing customers that they would see no changes to their services: "I have no doubt that both culturally and technologically, DigitalOcean will be a great home for our customers and our employees."


The acquisition was celebrated not just by the local tech community but by Pakistanis more widely, with actor and television host Fakhr-e-Alam tweeting, "This is what can do. So happy and proud. Imagine if we get out of the way of innovative young people & facilitate them what all can we do and the wealth that we can create."


"Historic milestone for the ecosystem in #EmergingPakistan 🇵🇰" tweeted Shehryar Hydri, a Partner at Deosai Ventures, adding, "People knew about this sleeping giant but didn't realize their pace - 50% p.a. growth to cross $50 mn in revenue. Hats off to the team."


Jawwad Farid, founder of Alchemy Technologies, noted, "Pakistan tech sector's largest exit to date. USD 350 million. Congratulations team, mentors, founders and shareholders."


Is this a WordPress Acquisition? asks Dan Knauss at Post Status. It certainly is, he says, adding, "… the number-filled announcement to investors (and infographic) from DigitalOcean makes it clear they know they are buying into the WordPress ecosystem by acquiring Cloudways.
WebP Not on Hold, Still Expected to Drop in WordPress 6.1
Post Status Editor Dan Knauss noted, "This is a good call, I think, but I can't recall a story like at it at The Tavern where core contributors' corporate sponsors/employers got named so much." Also: "In this case it's Google, which has an interest in propagating use of the WebP image format it created. It would be fair to also note Automattic as the employer of the core contributors putting a hold on WebP by default."


MasterWP Editor Rob Howard tweeted, "Great call by the #WordPress performance team to slow down this feature. It's almost as if somebody at Google is saying 'we need more WebP market share at all costs!' 😅"


(Editor: For the record, The Repository always includes job titles and sponsorship details when naming folks in our newsletter—even if we have to do some time-consuming digging. We believe this information not only provides important context about the players involved in WordPress but is critical for understanding corporate influences in the ecosystem.)
Leo Postovoit: Pizza is Not a Reason to Return to the Office
Postovoit's thorough defense of remote work comes after best-selling author Malcolm Gladwell recently slammed remote working, likening it to "just sitting in your pajamas in your bedroom."


XWP Social Media Manager Carole Olinger tweeted, "Well said! Great article on #remotework by @XWP's @postphotos! 👏 Keep roaring, Leo! 🦁💪 Proud to be your colleague in a company making #remotelife a true blessing!"


Meanwhile, for Post Status, Editor Dan Knauss "sticks up for Malcolm – a little" in his piece Remote work lashback — it's not all wrong: " In WordPress, the importance of in-person meetups to offset the alienating effects of online-only has always been stressed and maybe now more than ever. I'm sympathetic to people who want to get together in ways that seem more endangered and rarer by the year."
Business Spotlight: LearnDash
LearnDash is taking cutting-edge e-learning methodology and infusing it into WordPress. We're trusted to power the learning programs for major universities, small to mid-size companies, startups, entrepreneurs, and bloggers worldwide.
#WPCommunityFeels: Derek Ashauer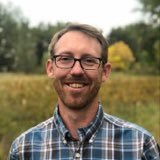 This week, what's inspiring

Derek Ashauer

, a web designer, developer, and founder of

Ash Web Studio

.
A podcast worth listening to: I don't do educational podcasts, I use them as a way to disconnect. I find Conan O'Brien Needs a Friend to be a way to laugh out loud and make fellow dog walkers look at me like I'm crazy.


A concept worth understanding: If you are making sites for clients, you are giving them a solution not a product. It needs to solve their problems. A site should help their business grow online and the tools that make that happen don't necessarily matter to your client like it does to you.


A Twitter account worth following: No idea—I'm still new to Twitter myself.


An article worth reading: I wrote Designing For Clients Made Easy 17 years ago and it all still holds true, and are ideas I follow to this day. I wrote the article at a time when I worked for a company churning out an incredible number of sites per year. I had at any given time as lead designer 50-60 projects ongoing at once. Doing those design consults with clients was something I had done so many times it became repetitive and felt like I had it down to a science, and felt like I could help some others by writing it. My favorite part is the 'Be A Pro' section as it helps me each and every day. If a client simply trusts you, they won't nickel and dime you with silly requests that eat up time that could be better spent elsewhere growing and building your own business.


A habit worth forming: Break things down into their smallest pieces as you can. When I feel overwhelmed, I find picking out a few small things and just focusing on those one at a time helps me feel less overwhelmed and can quickly get back into the swing of things.
First WordCamp Tips and Tricks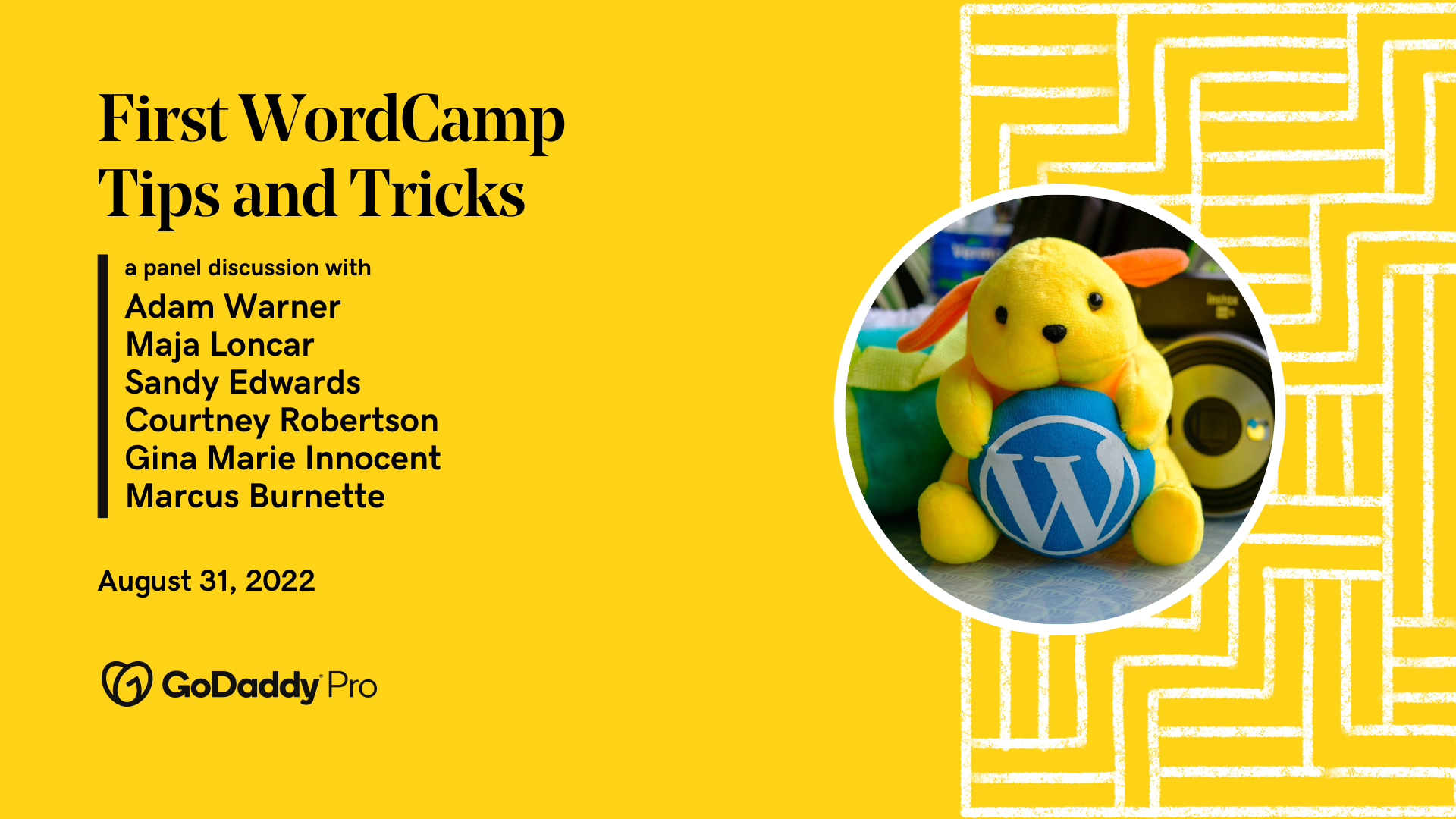 Whether you're headed to WordCamp US in San Diego or simply want to know what WordCamps are all about, join us for this panel discussion as we break down some of our past experiences, what we've learned from them, and what you need to know as you head to one of these wonderful WordPress events. From packing and travel plans to networking and parties, hopefully you'll leave this meetup with some insight on how to prepare for your next WordCamp to make the very most of it!

Join Adam Warner, Maja Loncar, Sandy Edwards, Courtney Robertson, Gina Marie Innocent, and Marcus Burnette from the GoDaddy Pro Field Marketing team as we break down some of the best tips and tricks we've learned from attending years of WordCamps all over the globe!


This free virtual event is presented by GoDaddy Pro and will take place on Wednesday, August 31, 2022 at 3pm EDT.



In other WordPress news...
Not subscribed? Join the most conversational weekly email
in the WordPress community!