This week in WordPress
WP-Optimize controversy a lose-lose situation
Oh boy, where to start with the WP-Optimize controversy?


It wasn't long before folks started poking holes in the veracity of Varghese's claims—not to mention his motivations as the owner of a competing performance plugin, FlyingPress. "Hmmm.. I am not sure you are right. Seems you are deceiving everyone else," tweeted Divi Engine's Peter Wilkinson, linking his attempt in a video response to reproduce the issue.


"This is a good follow up," tweeted BerthaAI co-founder Andrew Palmer, referring to Gooding's article, adding, "WPO [WP-Optimize] need to address the messaging. That is all. No Biggie, just an honest mistake that a competitor tried to take advantage of #nuffSaid."


Designer Paul Lacey notes WP-Optimize's "functionality is controversial, and simply has no place in any performance solution for WordPress" and shared how he would redesign the UI, commenting at WPTavern, "Likely people may not agree with my take, I have no skin in the game here."


Meanwhile, after Palmer questioned Gooding's reporting on the controversy, MasterWP Editor Rob Howard, came to her defense, tweeting, "I don't see any journalistic issues here. @pollyplummer correctly explained an issue that was already on Twitter. She interviewed and extensively quoted a developer from Updraft in her first article. I don't see any facts stated in the article that have been proven false so far."


At WP Mainline, Jeff Chandler laments that writing about WordPress news is a lonely job: "When it comes to negative press in the WordPress scene, it's generally a lose-lose situation for the writer and the individual or business being written about."
Festinger Vault flagrantly violates the spirit of the GPL and copyright laws
Not that Festinger Vault seems to care. This week, the anonymous person behind the dodgy marketplace, which is ripping off 15,000 premium WordPress themes and plugins, spammed, well, everyone. WordPress folks shared screenshots of unsolicited direct messages via Twitter, there were reports of spam in the WordPress.org forums, and Festinger, whoever he is, even started a thread in the WordPress subreddit that was later taken down.


Maddy Osman from The Blogsmith tweets, "This is like the Sellfull deal that got pulled from AppSumo. Super shady. I love the false sense of righteousness: apparently the #WordPress companies that built and continuously update these plugins shouldn't make money but Festinger charges for monthly updates."


The site has inspired copycats (or maybe it's also Festinger?), with ads posted in recent weeks on Upwork, Freelancer, and WP Hired seeking a WordPress developer to "build me the same website as the Festinger Vault" for a budget of $10,000-$25,000.


Meanwhile, in Post Status Slack, Object Cache Pro owner Till Krüss posted that he's "starting a collective fund to C&D these people aggressively and sue for damages."
CSS-Tricks raises questions about apparent disconnect between web developers and core development
As MasterWP's Brian Coords highlights from Graham's article, "Perhaps the biggest shortcoming is the dearth of blog posts that share tips, tricks, and best practices. The WordPress community has always been a vast army of folks who generously share their talents and wisdom."


Graham says he'd love to be writing about WordPress as much as he used to during the 'classic' era, "But again, there's that elusive starting point that prevents me from feeling confident about anything I'd say."


Meanwhile, Fränk Klein wants everyone to please stop saying 'Gutenberg.' Klein, a Principal Engineer at Human Made, reminds folks Gutenberg is a project, not a single feature, and it's important that when we say or write something we're as precise as possible because it "… helps to ensure understanding across the board, but it also reassures your audience that you really know what you're talking about!"


Klein's suggestion "… is a good one as we continue to navigate a messy soup of terms during a major transition of WordPress," adds writer Jeff Chandler for Torque.
WP Mayor: Is there a future for independent, self-funded WordPress blogs?
"Today we see a mix of older blogs with a solid reputation, newer blogs with unclear intentions, and some that are putting money ahead of everything else. This is my opinion on the current situation and where it's heading."


Fernando Tellado, who runs Ayuda WordPress, sympathizes: "… I totally agree with you that commercial and company blogs are cannibalizing the main wp related keywords thanks to their big budget and staff, and we, as independent bloggers cannot compete with them so our content lose visibility day after day."


LayerWP's Ben Townsend tweets, "Indie bloggers/sites about WP will always have a place. People look for alternative sources for info. I won't go on certain blogs because of the way the carry themselves."
Aaron Edwards: "Like DALLE2 for WP"
"I've got little sleep this week building this,"

tweets

Aaron Edwards

, CTO at

WPMU DEV

and co-founder of

Web3WP

and

Infinite Uploads

, who this week teased an AI-powered Gutenberg block he has developed to generate images from a text prompt. Or as he puts it, "like DALLE2 for WP."
Edwards tells The Repository he's releasing a beta this weekend. Users will get free credits to try it out and can then pay for more, says Edwards, because "it's pretty expensive to run."


Mission Ctrl's Jamieson Webking tweets: "👏 unreal. These are the kind of cool and creative things WP needs more of."


"When I keep thinking 'all the cool plugin ideas have already been made' and then see this. So cool!" tweets developer, designer, and AshWebStudio founder Derek Ashauer.
Gutenberg 14.0 is now available
"In case you missed it, Gutenberg 14.0 came out yesterday," tweets WP Engine-sponsored core contributor Nick Diego.


On the Make WordPress Core blog, Automattic-sponsored core contributor Maggie Cabrera shares what's new in Gutenberg 14.0: extra block supports in the UI that were previously only available via theme.json, a revamped List block, and much more. Cabrera says 50+ people contributed to this packed release, including five first-time contributors.


But back to Diego: "Soooo many new features and a good look at what's coming in #WordPress 6.1." He shares his top three features: dimension control for paragraphs, font family control for paragraphs, and spacing presets & fluid spacing.


"Wait...fluid spacing?! and spacing presets?! Yaaaayy!" tweets developer Paul Truong.
Business Spotlight: LearnDash
LearnDash is taking cutting-edge e-learning methodology and infusing it into WordPress. We're trusted to power the learning programs for major universities, small to mid-size companies, startups, entrepreneurs, and bloggers worldwide.
Cloudways acquisition: "I like seeing folks who care about WordPress win"

My impression after reading that DigitalOcean acquired Cloudways: minimal surprise. DigitalOcean has seemed like a strong, niche player in the cloud infrastructure space for a while now. After learning that more than 50% of Cloudways customers use DigitalOcean, the move makes sense.


Cloudways is expected to generate $52 million in revenue in fiscal 2022, "representing a three-year compound annual growth rate in excess of 50%," according to DigitalOcean's press release. That's strong performance and understandably attractive to DigitalOcean, which has worked with Cloudways since 2014 and is poised to support the company further.


From a WordPress ecosystem perspective, a few aspects of this acquisition stand out:


Firstly, it's a great move for Cloudways. I don't know the founding team personally, but I appreciate that they've been active players in the WordPress ecosystem, working with folks like Robert Jacobi and Zach Stepek. I like seeing folks who care about WordPress win.


Secondly, I like seeing publicly-traded companies showing active interest in growing through the WordPress ecosystem. GoDaddy's quarterly reports, for instance, have referenced WordPress for years. For DigitalOcean, with a current market cap of $4 billion, buying a WordPress-focused company is a great indicator of broader interest and I expect more investors to take notice.


Lastly, I'm curious to see how Cloudways reacts to its new positioning as part of a publicly-traded company. Pagely has maintained its vibe (that is, if Josh Strebel's Twitter account is any indication) and I am more optimistic than not about Pagely's ability to positively influence GoDaddy's investment in WordPress. Will Cloudways increase its investment in WordPress and, by proxy, DigitalOcean's? That's what I'd like to see and I think there's a good chance of it.


I attended CloudFest, the event for hosting, for the first time this year and am looking forward to next year's event. The hosting industry is more diverse than I realized and while I am expecting to see more acquisitions, I also see there's diversity, the desire for more diversity across the industry, and, as more companies build on WordPress and it continues to evolve, the opportunity for that desire to materialize. In the coming years, I expect to see new niche players built on utility services like Dollie, GridPane, and Ymir, along with more consolidation amongst the top 20 players. I also hope to see hosting companies recognize their position as free riders and choose to invest further in the WordPress ecosystem, which will benefit us all.
#WPCommunityFeels: Maddy Osman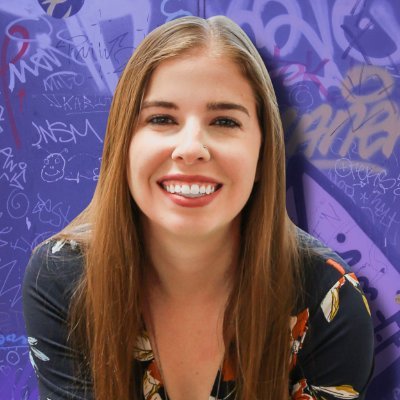 This week, what's inspiring Maddy Osman, owner of content marketing agency The Blogsmith.
A concept worth understanding: How to pick a lock—just for fun, of

course

. I recently had the opportunity to try unlocking tamper-proof shipping tags at DEFCON and go through the basic steps to pick a lock in this

video for Wordfence

from the last WordCamp US in 2019.


A Twitter account worth following:

Jimmy Rose

tells it like it is with some entrepreneurial/SaaS hot takes. He's a great person to follow if you're interested in learning about automation.


An article worth reading:

The Real Heroes are Dead

by James B. Stewart. It's a heartbreaking story of selflessness that makes you think, "what if?" more than a few times throughout.


A habit worth forming: A skincare routine—you only get one body and this is a relatively low-effort way to keep it healthy. You don't have to use expensive products to be effective.
GoDaddy Pro and Friends Take On San Diego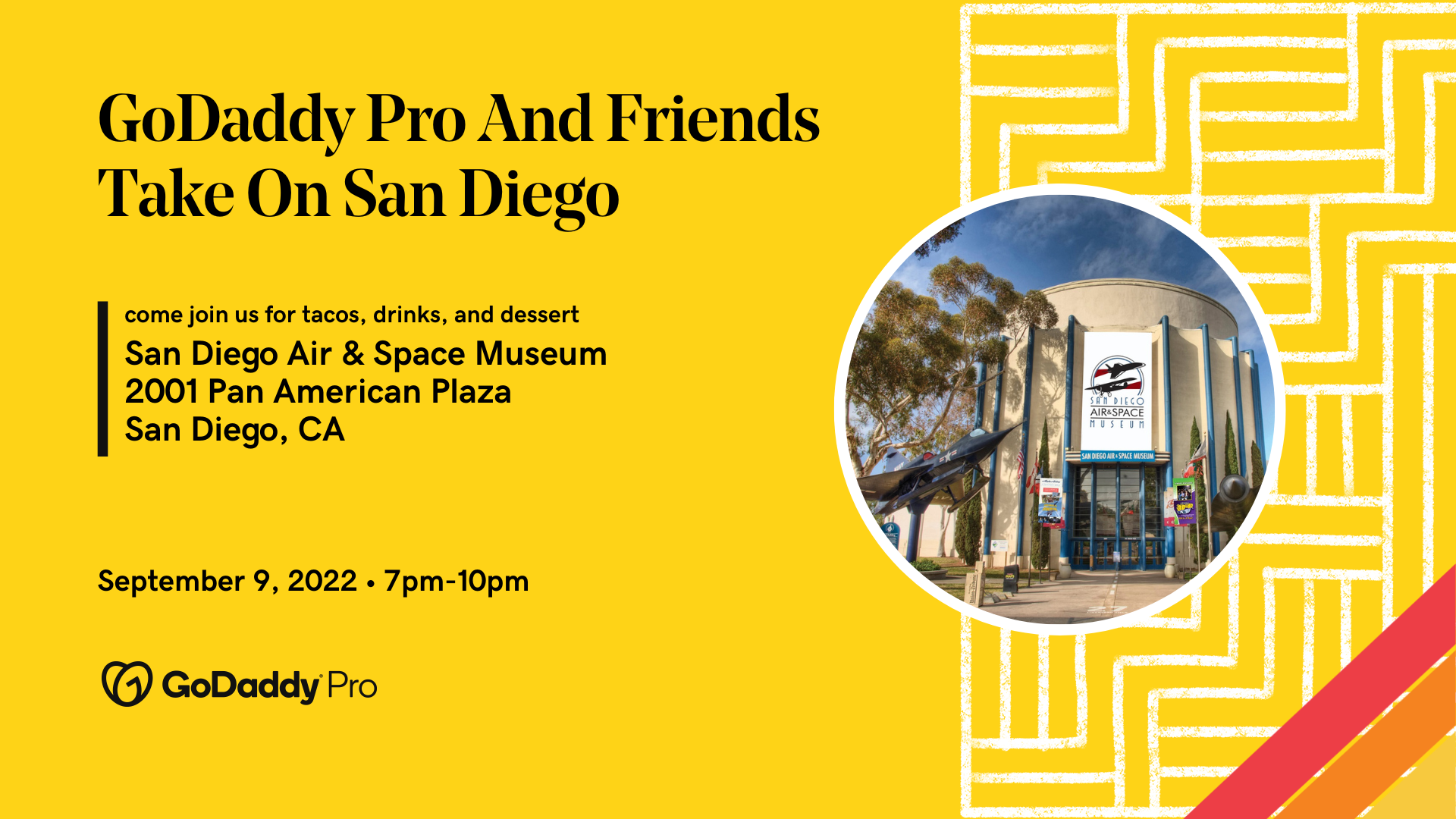 We'll be out next week for our Makers of the Web virtual meetups, as most of our team will be in San Diego for WordCamp US. We hope to see many of you there and are looking forward to chatting about all things WordPress.


If you'll be in San Diego on September 9th—whether you're going to WordCamp US or not—we invite you to join us for a party at the San Diego Air and Space Museum! Just make sure to RSVP, even if you'll only be there for a short while.



In other WordPress news...
Not subscribed? Join the most conversational weekly email
in the WordPress community!