This week in WordPress
WordCamp US kicks off!
It's finally happening! WordCamp US has kicked off in San Diego, or as Extendify's Head of Product, Rich Tabor, tweeted from Pagely's epic-looking yacht party on Wednesday night, "Let's gooo!"


If you managed to score one of the 650 tickets available, Automattic Developer Advocate Birgit Pauli-Haack says, "Don't be shy. Introduce yourself. Even if I am in conversation with someone else." In the latest Gutenberg Times Weekend Edition, she adds, "At WordCamps, people practice the the Pac-Man rule – when standing in a group chatting, we leave a space so a new person can join the conversation."


Scott Kingsley Clark, a senior software engineer at Pagely, is all of us who are watching from home: "Enjoy #wcus y'all, wishing everyone a happy, safe, and healthy time! I'll just be over here being jealous…" But as Kathy Zant reminds folks, "There are a lot more people watching #WCUS hashtags than there are people at the event. When you start feeling the fomo, remember that you're not the only one."


And if you're in San Diego on Sunday, "WordCamp Contributor days are a brilliant way to connect with others and get involved," tweets Tabor, who's leading the design table, and shares everything you need to know to make the most of the day in a handy thread.


Meanwhile, Carl Hancock, CEO and founder of Gravity Forms, wonders, "… with WordCamp US attendance being limited to such a small number of people this year... what percentage of attendees are employees of the event sponsors? Judging by my feed it's a good chunk. Doesn't that devalue sponsoring when so many attendees are... sponsors?"
Atarim raises first funding round, supported by WordPress business owners
Yoast's Joost de Valk and Marieke van de Rakt led the round, supported by Devin Walker (co-founder of GiveWP) and Andrew Palmer (co-founder of Bertha.ai), and an angels group led by Matt Russell (Chief Cloud Officer at Namecheap).


Peleg says even though Atarim is now available for any website, "WordPress has been our home from day 1, and having such an inspiring group of investors, each with their own success stories in the WP space, we're going to continue supporting and championing the community. Now, in even more ways than we could before."


For more, Peleg joined Matt Medeiros for a special episode of the WP Minute. When asked how much was raised, Peleg says "not an insane amount," but enough to double his team and keep Atarim running for another 18 months.


AccessAlly founder Nathalie Lussier tweets, "This is the kind of product where you say 'uhh, where have you been all my life?!' Happy it's getting the momentum it needs!"


Also, congratulations to Peleg who tweeted this week, "Skipping #WCUS this year as my wife and I are about to have our second baby any day now 👶 Have fun everyone!"
Automattic invests in self-managed WordPress hosting platform
Patrick Gallagher, founder and CEO of the self-managed WordPress hosting platform, says the funding round was "… incredibly company-friendly because we've retained 100% control of the business and its direction." He plans to use the additional capital to drive innovation and invest in new marketing and sales initiatives.


Launched in 2018, the platform now powers over 100,000 websites operated by customers in over 100 countries.


Bertha AI co-founder Andrew Palmer tweets, Everyone who knows what I do, knows I am a @gridpane fan. It allows me to run an awesome hosting solution. With @automattic providing extra funding, the future looks brighter."


Meanwhile, Gutenberg YouTuber and builder Jamie Marsland, known for pitting his daughters against each other in a Gutenberg versus Elementor page-building video, tweets, "Interesting...Just checked out the intro video...the new pitch seems to be you don't need to know about servers or sys admin to get things set up in 15 mins. 1st onboarding step is complex..might give it to my daughters as a video challenge and see how they get on 😉"
Twenty Twenty-Three style variations announced
Automattic Design Director Channing Ritter published the style variations that made the cut on the Make WordPress Design blog. Thirty-eight variations were submitted by 19 contributors spanning eight countries.
Brian Gardner, a designer, Principal Developer Advocate at WP Engine, and one of the successful contributors, tweeted this week, "Beyond thrilled to have my 'Sherbet' style variation selected to be included in the upcoming TT3 (Twenty Twenty-Three) default #WordPress theme.✌️"


Theme designer and Anariel Design co-founder Ana Segota shares: "Soo happy to see my 'Aubergine' style variation will be included in the upcoming TT3 (Twenty Twenty-Three) default #WordPress theme ☺️ "


Live walk-through of WordPress 6.1 set for September 13
The WordPress 6.1 release squad will be hosting a live preview of what's coming in the next major release on Tuesday. Automattic-sponsored contributor Jonathan Pantani has more on the Make WordPress Core blog: 6.1 Product Walk-Through.


Justin Tadlock, who recently left WPTavern to join the Developer Relations team at Automattic, will moderate the Zoom event. He'll be joined by several members of the squad, including Core Tech Leads David Baumwald (Full-Stack Developer at Dream Encode) and Jeff Paul (Director of Open Source at 10up), Editor Triage Co-Lead Nick Diego (Developer Advocate at WP Engine), Design Lead Rich Tabor (Head of Product at Extendify), and Default Theme Co-Lead Sarah Norris (Software Engineer at Automattic, working on the WordPress Themes Team).


Pantani says after the success of the inaugural WordPress 6.0 walk-through, product previews are expected to become a regular part of the release cycle: "It's a fun and simple way to bring more people from the community into the release cycle activities, and preview elements from the upcoming release ahead of the release date."


WordPress 6.1 is scheduled for release on November 1.


Vulnerability patched in BackupBuddy
On the Wordfence blog, Head of Threat Intelligence Chloe Chamberland says attackers started targeting the vulnerability on August 26, 2022, and by September 7, the security company had blocked 4,948,926 attacks for its users. BackupBuddy has an estimated 140,000 active installations.


The vulnerability makes it possible for unauthenticated users to download arbitrary files from affected sites, which can include sensitive information. In plain speak: the vulnerability makes it possible for attackers to view the contents of any file on a server that can be read by a WordPress installation, including wp-config.php files.


"My latest @wordfence IG reel about the BackupBuddy vulnerability has over 11k views 🔥🔥" tweets Maddy Osman from The Blogsmith.
Business Spotlight: LearnDash
LearnDash is taking cutting-edge e-learning methodology and infusing it into WordPress. We're trusted to power the learning programs for major universities, small to mid-size companies, startups, entrepreneurs, and bloggers worldwide.
#WPCommunityFeels: Topher deRosia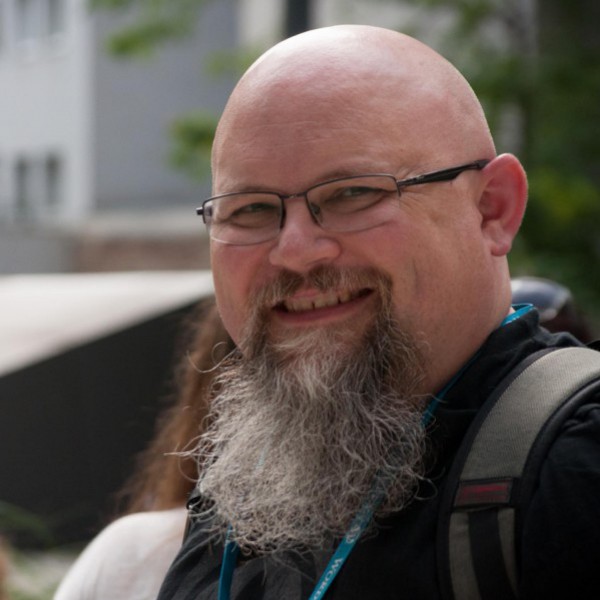 This week, what's inspiring Topher DeRosia, founder of HeroPress and Community Director of WP Wallet.
A concept worth understanding: Empathy. When you truly, deeply understand what another person is feeling you can identify with them and then magic happens.


A Twitter account worth following:

HeroPress

is my own project, and also reveals the lives of WordPressers all over the world. When we understand each other we're more likely to care for each other.

RespectfulMemes

is a Twitter handle that simply posts wholesome, uplifting stuff. It's so easy these days to feel like the world is ending. This feed is a ray of sunshine.


An article worth reading:

The Other Side Of WordPress

. Around the time I wrote the post, some unpleasant things happened in the WordPress community. Jeff and Mika wrote about them, they're linked in the post. I realized I didn't want to give the impression to anyone that the WordPress community was perfect.


A habit worth forming: Consistency. That's a lot like forming habits, but if you can learn how to form habits then you have a superpower. Consistency is the key to forming good habits.
GoDaddy Pro at WordCamp US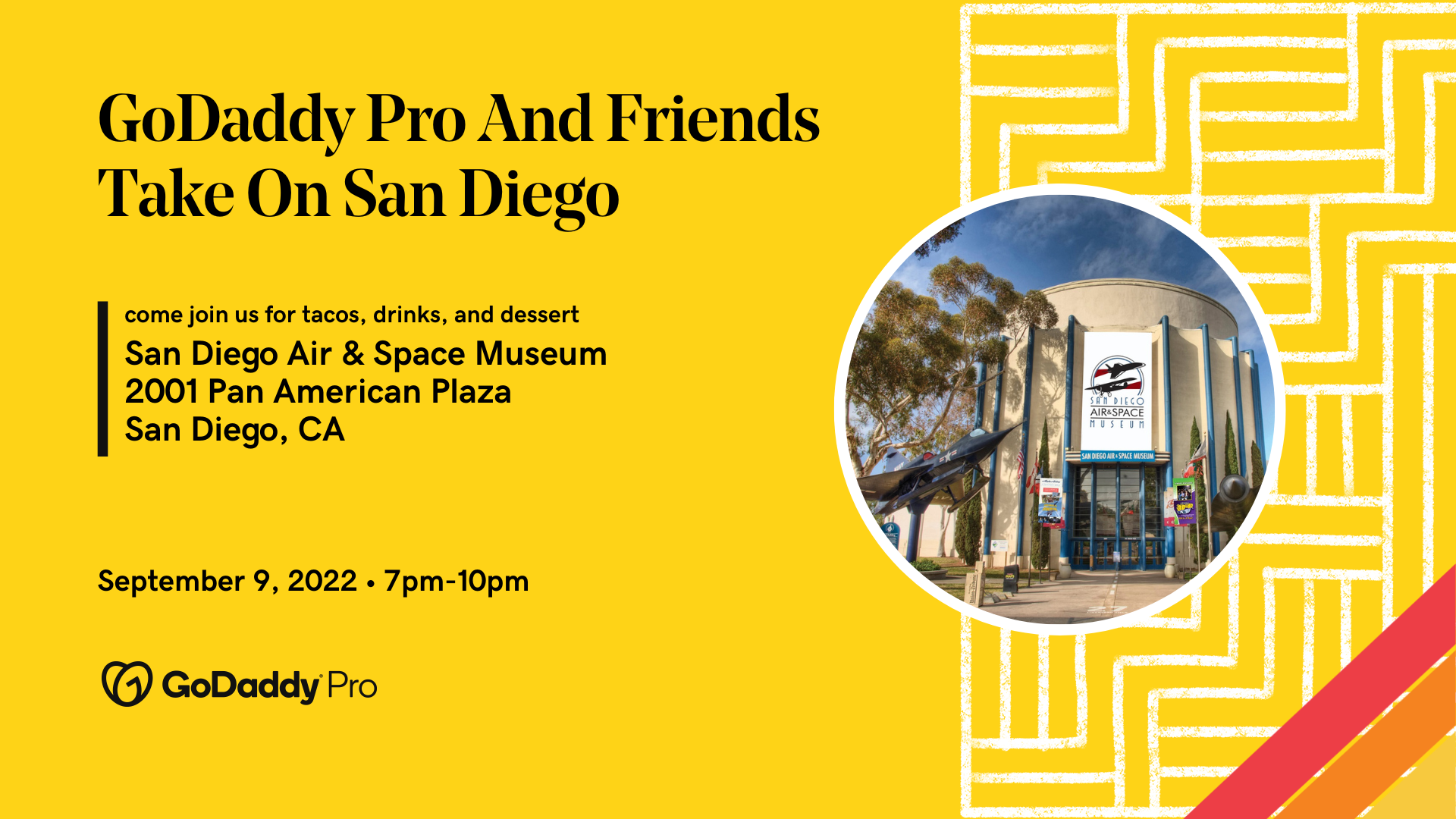 WordCamp US is in full swing and the GoDaddy Pro team is in San Diego, CA to meet up with people like you! If you're in San Diego, we'd love to see you. Come stop by the GoDaddy Pro booth, grab a hat, notebook, and coloring kit, and sign up to win one of a few different prizes, including a high-quality backpack, AirPods, or a standing desk! We'll be giving away lots of fun stuff and are looking forward to talking to you.


If you'll be in San Diego on September 9—whether you're going to WordCamp US or not—we invite you to join us for a party at the San Diego Air and Space Museum! Just make sure to RSVP, even if you'll only be there for a short while.



In other WordPress news...
Not subscribed? Join the most conversational weekly email
in the WordPress community!