This week in WordPress
WordCamp US: 'genuine humanness' was 'nothing short of magical'
It's been a slow week for our US readers who are still recovering after WordCamp US, but as Ben Meredith, Director of Customer Service & Support at Liquid Web and GiveWP, reminds folks, "… yes, you're supposed to still be tired, unless you have no kids and could just go home and become vegetative for an entire 24 hour period."


So how was it? "After almost three years apart, stepping into an in-person WordCamp US was nothing short of magical," says Torque Editor Emily Schiola in WordCamp US 2022 Felt Like Coming Home.


It's a sentiment shared by Post Status Publisher Cory Miller in It's Not the Code, It's the Humans: "… the genuine humanness of seeing so many people hug, high five, laugh and talk again was so inspiring to see and be a part of."


WordCamp Nederland now in full swing
Meanwhile, 5,646 mi away in Arnhem, "Being greeted by penguins in the morning. Only on WordCamp The Netherlands 2022," tweets Marcel Bottsman, Marketing Manager for the Dutch Market at Kinsta.


Yes, WordCamp Nederland kicked off yesterday at Burgers' Zoo where Jessica Lyschik, a developer at Extendify, delivered her talk, Performance 101, after tweeting she had to "… go through a tropical rainforest to get here 😀"


Is it the location? Or its post-pandemic appeal? Whatever, the reason, "The amount of first timers is amaaaazing 😍😍" tweets the WordCamp Nederland organizing team, confirming in another tweet that around 60% of attendees are first-timers.


Meanwhile, Yoast founder Joost de Valk's got people talking with his presentation, Verbeter het milieu, begin bij je website! (Improve the Environment, State With Your Website!). "So, this morning, I talked about optimizing website crawling, in part by creating less URLs. I have a prime example of the type of nonsense stuff that search engines crawl that just shouldn't exist," he tweets, linking to a Google search that brings up 8.7 million Twitter hashtags. He adds, "I'd classify this as a crime against the planet."


"Imagine this. A 30 page webpage, well optimized for performance and some 160 sessions a month generates some 680.000 hits. Mostly from bots. Using some 7000KwH. That's about what 3 families use. Per year. That's repulsive!" tweets Yoast Team Lead for Community Yvette Sonneveld.
Matt Mullenweg hosts Q&A at WordCamp US
Back to WordCamp US where WordPress co-founder Matt Mullenweg hosted a Q&A, or as David Bisset tweeted, "To close out the @WordCampUS talks - @photomatt now up on stage… like someone coming out to a football field ready to code #WordPress. 🏈"


If you're wondering why Mullenweg didn't deliver his annual State of the Word at WordCamp US, which he typically did pre-pandemic, he says on his blog, "I'll probably do this year's State of the Word in December again with a livestream and small live audience."


WordCamp US 2023 to be held in Maryland
At the end of his Q&A session, Mullenweg announced next year's WordCamp US will be held from August 23-25 at National Harbor, Maryland, a waterfront convention center located along the Potomac River, 20 minutes from Washington, D.C.


Sarah Gooding at WPTavern reports the 2023 event will include contributor days, presentations and workshops, and a WordPress Community Summit. According to organizers, the event will focus on learning and creation.
Michelle Frechette on accessibility at WCUS: "I got stuck in the lobby bathroom"
Not that you could tell from the happy photos she tweeted last week, but Michelle Frechette, who gets around on a mobility scooter, endured 5 days without a shower at WordCamp US. The Director of Community Engagement at StellarWP shares her frustrations—and potential solutions—on the Post Status blog.


"Y'all, we definitely cannot take a venue's word that they're accessible, and should be verifying a list of basic accommodations before signing a contract," tweets Tiffany Bridge, adding, "And if bona-fide WordPress celebrity @michelleames can't be assured that her needs will be met, who can?"


Frechette's concerns come after Cami Kaos, Automattic's Talent Operations Program Manager and DEI Lead, delivered what may have been the most inspirational talk at WordCamp US, DEIB: Uncomfortable Truths of Belonging.


Kaos tweets, "I've given a few talks over the years, but none of them have meant as much to me as today's talk at #wcus. Thank you to the @WordCampUS team for giving me space to talk about DEIB and to those of you attending (both irl & online) thank you for being on the journey with me❤️"
Matt Mullenweg calls for return to features as plugins
In his post, Canonical Plugins Revisited, published during WordCamp US Contributor Day, Mullenweg revives the idea of 'canonical plugins,' aka features as plugins, a model first introduced in WordPress 3.7 as a way for new features. MP6, the REST API, and Gutenberg all started as canonical plugins.


Mullenweg also offers a laundry list of ideas for canonical plugins the Make teams could consider and suggests the team themselves could come up with better ideas. Gooding notes, "Imagining all these new features in play, it would be like a renaissance of innovation in the admin. This is an exciting prospect that could benefit WordPress users as long as the plugins are featured in such a way that they are easy to adopt."


However, Gooding also reports that responses to Mullenweg's push for a return to features as plugins have been mixed, with some people immediately recognizing the increased burden on maintainers of these canonical plugins.


Mullenweg's call comes after he weighed in on the controversial proposal for WebP by default that has received pushback from WordPress lead developers. In WebP in Core for 6.1, he says rather than rush WebP into core, the feature would be "excellent territory for a canonical plugin."
GoDaddy and Bluehost both launch managed WooCommerce solutions in same week
"Some may see them as existential threats, but several hosting companies announced their own WooCommerce solutions in the past week, notably to gain buzz around WordCamp US," notes Daniel Schutzsmith in this week's Post Status Tech Roundup.


GoDaddy kicked things off, launching its new Managed WooCommerce Stores SaaS offering. The platform runs on Pagely's cloud infrastructure and features software enhancements—like omnichannel marketplace sales—developed by SkyVerge. The development of the platform—not to mention GoDaddy's acquisition of Pagely and Skyverge in the past two years—represent GoDaddy's largest investment in ecommerce to date. For now, the beta is only available to US-based customers.


"Excited to announce I've embraced joining the 'existential threat to WordPress' as the newest senior software engineer on the managed WooCommerce team at @GoDaddy," tweets Drew Jaynes.


Bluehost also announced its new WooCommerce hosting offering. It features ecommerce tools like bookings and appointments, gift cards, and wishlists powered by YITH, with SEO courtesy of Yoast SEO. Newfold Digital acquired WooCommerce plugin company YITH in March this year, and Yoast SEO in August 2021.


"Interesting that two major #WordPress hosting companies (@Bluehost and @GoDaddy / @Pagely) have announced the release of separate ecommerce solutions during the week of @WordCampUS," tweets David Bisset, Project Manager at WP Charitable, adding, "Interesting sideshow along side #WCUS."


Meanwhile, not to be outdone, WP Engine also re-announced their WooCommerce offering and unveiled a new feature called LiveCart.
Video now available of WordPress 6.1

walk-through
The WordPress 6.1 release squad conducted a Zoom product walkthrough on Tuesday. Gutenberg lead architect Matías Ventura showed off the new Twenty Twenty-Three theme and its style variations, as well as the update's ability to create custom templates. Afterward, the team went over some known bugs as well as a few features that are "still in limbo."


If you can't wait until WordPress 6.1's release on November 1, a recording of the team's virtual walkthrough is now publicly available.
Business Spotlight: LearnDash
LearnDash is taking cutting-edge e-learning methodology and infusing it into WordPress. We're trusted to power the learning programs for major universities, small to mid-size companies, startups, entrepreneurs, and bloggers worldwide.
Recognising the Business of WordPress at WordCamp US

This was my third WordCamp US and I had the privilege, this time around, of being part of the organizing team, focused on supporting our sponsors. Our team of three showed up early and all day Thursday we helped sponsors get up and running, resolving issues as they came up and working to be as helpful as possible.


Before and during the main event, the conversations I was part of were sponsor-centric. I enjoyed seeing the usual suspects making their magic, showing off their swag, and bringing that sense of familiarity I love about WordCamps. I also enjoyed the newcomers. Of the 50 sponsors this year, 20, by my count, were new to WordCamp US. Several of them were entirely new to the WordPress ecosystem.


Contributor Day was my favorite part of WordCamp US. Newcomers combined with old timers, both around the contributor tables and throughout the proverbial halls, catching up, sharing highlights, and discussing the future of our ecosystem.


Overall, WordCamp US, for all the magic it offered, felt ripe for change. The event, more than ever, felt squarely focused by the attendees on the business of WordPress. Many skipped talks entirely or limited attendance to specific interests, focusing their energies on nurturing existing and new business relationships. The event design and schedule felt nostalgic, harking to an earlier time when WordPress was a hobby you did on the weekends. While I imagine the current format may continue to be perfect for local WordCamps, I see an opportunity for the regional events to evolve to better reflect the realities of attendee demographics and interests.


Also, as an event run primarily by volunteers, there's a lot that gets unintentionally dropped or overlooked, and even more that we just don't try, not for a lack of available resources or interest, but simply a lack of people power. I'd love to see folks paid to work full-time, or at least part-time, to bring their best to organizing WordCamps and supporting volunteers.


I love WordCamps. I'm looking forward to attending the upcoming WordCamp Asia next February and then WordCamp Europe again next June. But what I'm hoping to see more of, whether it's next year or in coming years, is our regional WordCamps better aligning to reflect the growing realities of the business of WordPress.
#WPCommunityFeels:

Pooja Derashri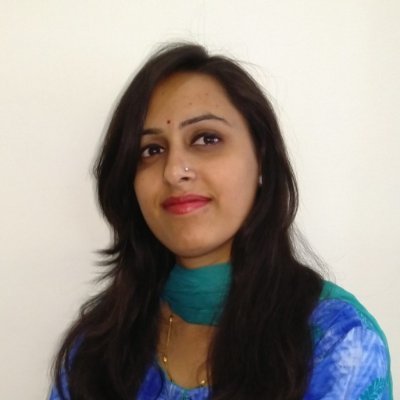 This week, what's inspiring Pooja Derashri, co-founder of WPVibes, co-rep of the Make WordPress Training team, organizer for WordCamp Asia and the Ajmer WordPress Meetup, and creator of the new WordPress APAC Twitter Community.
A podcast worth listening to: I like

WP Builds

and

The WPMinute

. These are my go-to podcasts, and they update me on so many things around WordPress in just a few minutes. I also admire

Women In WP

, which discusses women doing excellent work in WordPress across the globe.


A concept worth understanding: A company's success depends on the quality of its support. If you're in charge, make sure to focus first on things like answering any questions or providing help as soon as possible for your customers' satisfaction. No matter what business you own, your customer service will set the tone for success.


A Twitter account worth following: To get helpful and informative stuff you must follow Courtney Robertson (

@courtneyr_dev

), Justin Ferriman (

@JustinFerriman

) and Ahmad Awais (

@MrAhmadAwais

). They all are worth following and provide you in-depth knowledge.


A habit worth forming: Your identity emerges out of your habits, so choose wisely. Practices that improve your mental health are considered good. For example, I follow early to bed, early to rise, and meditate to live a healthy life. Now I am trying to adopt a daily book reading and journal writing to shape my thoughts in a better way.
GoDaddy Managed WooCommerce Stores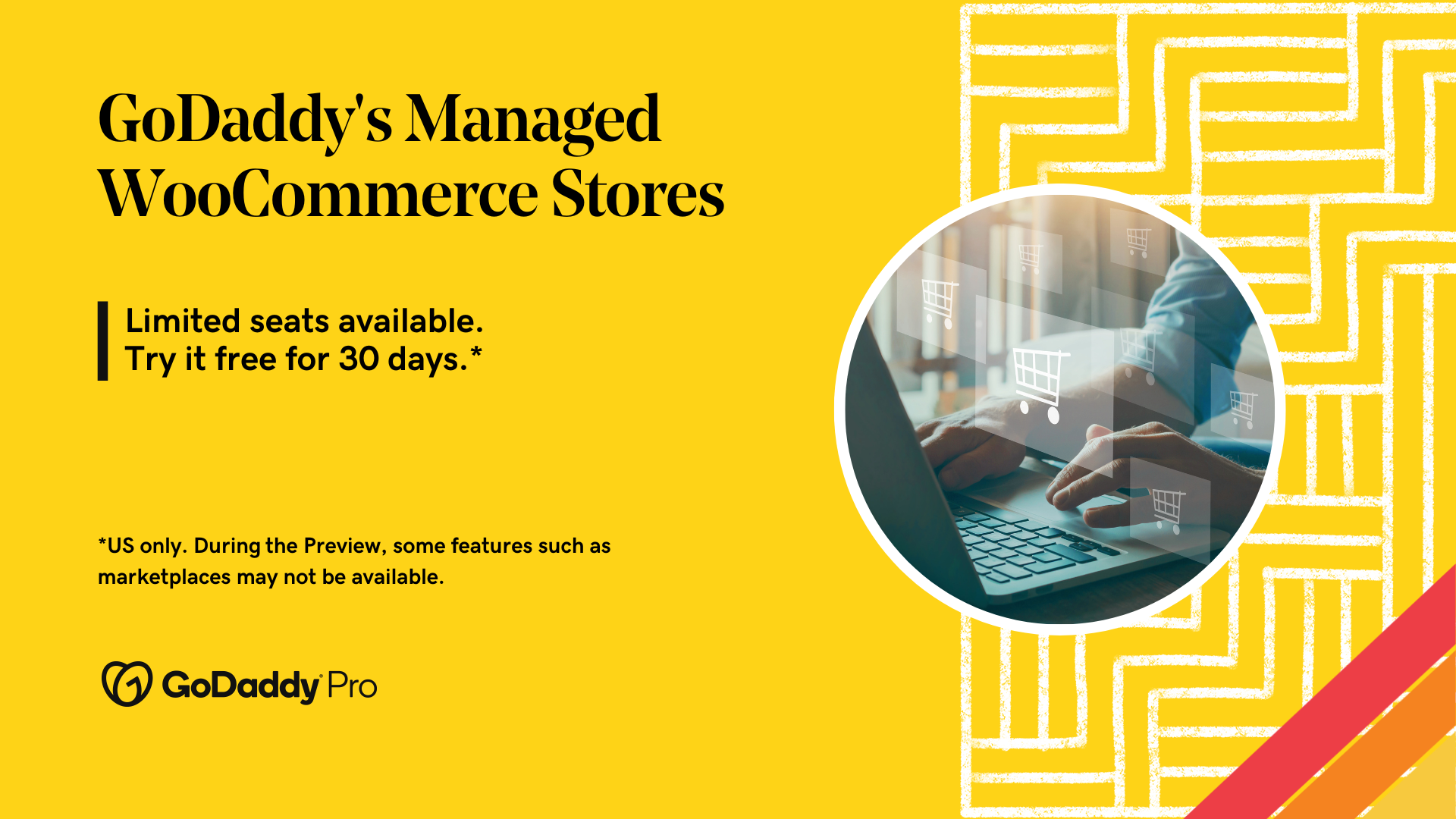 GoDaddy's ecommerce SaaS offering, Managed WooCommerce Stores, is finally here—at least, as a beta product ready for feedback. Since it was alluded to in the Pagely acquisition press release, it comes as no surprise that this product was coming. However, last week, the beta launch was officially announced via the main GoDaddy Twitter account and also in-person at the GoDaddy Pro WordCamp US celebration.


The new product is a managed WordPress and WooCommerce SaaS offering, with all the flexibility and extensibility people love about WordPress, but features, support, and management akin to a SaaS product. As a collaboration of multiple GoDaddy teams, this hosting runs on the high-performance Pagely cloud infrastructure and includes software enhancements—like omnichannel marketplace sales—developed by the SkyVerge team. This ecommerce hosting platform will change the way you think about managing your online store!


Limited seats available – try it free for 30 days here.

In other WordPress news...
Not subscribed? Join the most conversational weekly email
in the WordPress community!