This week in WordPress
MasterWP gets hate mail after publishing racism article
Nyasha Green, the Editorial Director of MasterWP, is taking a break from Twitter after publishing Enough with this woke stuff: and other racist speech you can unlearn and, not surprisingly, spending the past few days dealing with bigots. In her article, Green discusses the way unintentional racism can manifest in microaggressions and how these offhand comments can harm individuals and communities.


As MasterWP Publisher Rob Howard tweets, "Every time we discuss diversity @_MasterWP we get lots of people responding with hate mail from their business addresses. 😅 They also like to tell us they're unsubscribing, like it hurts our feelings. Today's record: 1 minute after newsletter was sent!"


Green adds, "My boss literally posted excerpts from the emails and this dude flew to attack me. Waking up in this community lately has been a freaking doozy."


Meanwhile, "We have so much work to do," tweets Allie Nimmons, Digital Producer for MasterWP, co-founder of Underrepresented in Tech, and co-organizer for BlackPress Slack and WP Women of Color. She links to her upcoming workshop, How to Be An Ally.


SiteGround launches first-of-its-kind EDD hosting
SiteGround surprised folks this month when it launched its new managed Easy Digital Downloads (EDD) hosting product—the first of its kind amongst WordPress hosts.


PublishPress acquires slider plugin
PublishPress has acquired MetaSlider from Extendify in a move WPTavern's Sarah Gooding has described as "a curious acquisition as sliders seem to have fallen out of favor on the web over the past seven years, due to problems with SEO, performance, and poor engagement."


According to Gooding, the plugin is used on more than 700,000 sites to build sliders, slideshows, carousels, and galleries. As part of the sale, the company has also acquired MetaSlider Lightbox, which has 10,000 active installs, and a photo gallery that's in a beta version.


PublishPress founder Steve Burge tells Gooding he plans to use MetaSlider as a platform for building a suite of image tools: "There will be more [tools] to come… Most of my favorite publishers also have beautiful photography with their stories. From big WordPress publishers such as Outside Magazine to small start-ups such as TheNarwhal, the photos often add as much as the text. We hope to build tools to help publishers showcase their images."


WPTavern reader Michael Tiegner comments, "PublishPress has done a good job of improving the Organize Series plugins. This should be a beneficial M&A."


Analysis of contributor stats reveals 1 in 5 are sponsored
Chuck Grimmet, who's on the WordPress.com Special Projects Team at Automattic, published some extracurricular data exploration around WordPress core contributors and the countries they work for this week. The most interesting finding: 19.9% of contributors to WordPress 6.0 were sponsored.


MasterWP Publisher Rob Howard tweeted, "… In a recent podcast Matt said 'about 5%' of the ~500 contributors on each release are paid — but this data suggests it's at least 55% 🤷‍♂️" leading Grimmet to clarify that, "… not all employers listed in profiles are sponsoring the contributions. I think this shows company affiliations more than sponsorships. But I wouldn't be surprised if the number is higher than 5%. Difficult to get an accurate number since profile are self-reported."


WebP pulled from WordPress 6.1 release
Gooding notes that contributors are figuring out next steps, with Google-sponsored core committer Adam Silverstein telling last week's WordPress Performance Team meeting, "We are still trying to figure out what a canonical plugin is exactly, and if that would work for WebP by default."


Locally hosted fonts for legacy themes punted to WordPress 6.2
Speaking of punting, German contributor Hendrik Luehrsen criticized WordPress this week for apparently neglecting users in GDPR countries after a ticket bundling Google fonts with WordPress' legacy default themes missed the window for inclusion in the WordPress 6.1 release.


Luehrsen, the CEO of creative agency Luehrsen // Heinrich, started pushing for more eyes on the ticket after reporting that users in Germany were getting emails threatening fines for using fonts loaded from Google.


"The Google Fonts fix for legacy core themes will not land in WordPress 6.1," tweeted Luehrsen, adding, "This is the reason why WordPress will probably lose relevance. Real users get hurt here, but they are in GDPR territories and this does not seem to be important."


In June, the WordPress Themes Team began strongly urging theme authors to switch to locally-hosted webfonts following a German court case involving a website owner who was fined for violating the GDPR because he was using Google-hosted webfonts that were exposing visitors' IP addresses.


Gutenberg 14.1 is now available
In the Gutenberg Times Weekend Edition 229, Birgit Pauli-Haack notes that 59 contributors, including seven new ones, merged 348 PRs for this release: "Many PRs came from the effort to make all blocks have consistently all the design tools, like Color, Typography, Dimension design tools."


Ellipsis Weather Report is now live
Ellipsis Marketing has released the auto-updating live view of its new Weather Report, a "live" score reflecting the "weather" in the WordPress ecosystem. Updated every Monday and based on a four-week rolling average, a positive change for the week means WordPress (or WooCommerce) is experiencing growth compared to the previous four weeks, and vice versa for a negative change.


As Ellipsis Managing Director Alex Denning tweeted in July when he launched the project, "The Weather Report goes beyond the search volumes we've shared before: we're blending search data with advertiser activity. This lets us include clicks with volumes for more accuracy."


Denning tells Post Status Editor Dan Knauss: "We've never had this insight before, and it is exciting and terrifying to bring this kind of 'live' view of the industry, to the industry… We've all enjoyed the comfort of an ever-growing ecosystem, and the Weather Report will show us the extent to which that does or doesn't continue."


Other reads
Business Spotlight: LearnDash
LearnDash is taking cutting-edge e-learning methodology and infusing it into WordPress. We're trusted to power the learning programs for major universities, small to mid-size companies, startups, entrepreneurs, and bloggers worldwide.
Cultivating curiosity about the business of WordPress
In my conversations with WordPress product founders, two topics come up most often. Pricing is the first and often comes up as part of a larger business model discussion. How much should a WordPress product cost? For many founders I've connected with, the default is to do what they see others doing. Partnerships are also a recurring topic. Most founders are on board with the idea of growing through strategic partnerships. Some have tried a partnership or two, with varying degrees of success.


But what I've noticed on these two topics and others is a pattern whereby founders often recognize their need for help but struggle getting outside of their day-to-day business to actually get that help.


The founders I've seen do well are often part of groups—connecting with other founders, sharing their experiences, and being candid about what's working and what's not. So far, though, those founders have been the exception. I've spoken with many in WordPress who, for the most part, are simply going it alone. It makes progress harder than it needs to be, especially in an open source ecosystem like ours.


What I'd love to see more of are founders cultivating curiosity about the business of WordPress. Why are products priced the way they are? What are the key ingredients to a successful partnership? What are the levers you can pull to drive growth in a decentralized ecosystem?


Answers exist but finding them starts with asking the questions. For founders interested in leveling up, here are a few ideas:

Bring ideas from the outside in. Learn from the world of software-as-a-service and other industries outside of WordPress. Read books on marketing and growth.
Share with peers. Find other founders to connect with. Meet regularly with a group of 3-5 others to help each other level up.
Cultivate curiosity. Notice a product business doing something interesting? Reach out. WordPress folks are often happy to share.
#WPCommunityFeels:

Ronnie Burt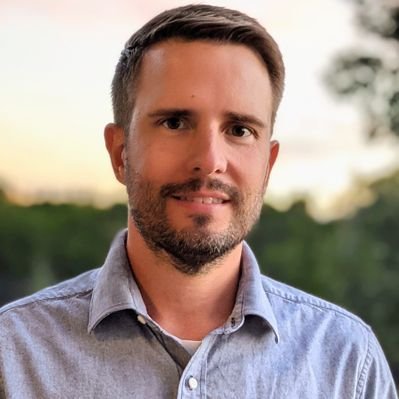 This week, what's inspiring Ronnie Burt, who leads the team at Automattic behind Sensei LMS.
A concept worth understanding: I've been getting really into using

Reusable Blocks

lately—and I don't know what took me so long! Using groups and patterns can really simplify updating content on a website on multiple pages or posts all at once. Totally worth checking out if you haven't already.


A Twitter account worth following: It does make you feel a little small and insignificant, but

@NASAWebb

is a great Twitter follow. Their

alt-text descriptions

and new '

sonifications

' of photos are exciting models for improving web accessibility.


An article worth reading: There have been dozens of articles about employers monitoring remote employees in the last few weeks.

This one by the BBC is a good overview

. I'm glad to see this discussion happening more visibly. Trust is empowering.


A habit worth forming: I feel I do my best work when I take time every day to think about work away from my desk. For me, it is a daily walk or run—usually listening to a work-related podcast. Blocking that time off on the calendar is key.

In other WordPress news...