This week in WordPress
Plugin developers demand transparency following removal of Active Install Growth Data
In his first response to the ticket, as Gooding reports, WordPress co-founder Matt Mullenweg asked developers to explain their reasoning for bringing the stats back "so we have the best possible presentation of that side of the argument to consider," but doesn't say why they were removed in the first place.


Awesome Motive-sponsored core and meta contributor John James Jacoby filled the void left by the lack of detail from WordPress leadership on the ticket, sharing his interpretation of events after reviewing how the charts worked before they were removed. Post Status Editor Dan Knauss unpacks his response in Active Install Charts Removed from Plugin Repo, highlighting Jacoby's affirmation that there has been, in developer Michael Nelson's words, a "closed-door security or privacy decision taken by a larger group."


The lack of transparency around the decision-making process has only fuelled speculation: "After almost a week, I'm ready for a speculation/analysis 🧵 on the mystery of the disappearing #WordPress plugin stats. No inside info or anonymous sourcing, but I am a huge detective novel fan. 🔍 If I'm wrong and you have info feel free to DM me," tweeted MasterWP Publisher Rob Howard.


Security? Privacy? Scraping? "A few theories have been put forth but no 'official' explanation that I've seen. Perhaps there's a good reason. But even saying 'We can't discuss it at the moment, but we'll provide details soon' would be a step forward," says writer Eric Karkovack in Post Status Slack.


After Zahra tweeted, "100+ watching, 40 comments, multiple articles, countless tweets…" in an appeal to Mullenweg and WordPress Executive Director Josepha Haden Chomphosy to "work together, not against each other," Mullenweg replied, "Even if 10,000 people commented and appeared to agree that would still be a small fraction of the wider WP community. That's one of the hardest things to navigate in open source, and product and community development generally."


"Translation: we don't even want to listen to the most calm and reasoned appeals put forth by our third-party developers. Even if the 'wider community' represented and impacted by the vocal folks here is 10s of millions of end users," tweeted Ben Meredith, Director of Customer Service & Support at Liquid Web and GiveWP.


For more on the controversy, Jacoby and GiveWP co-founder Matt Cromwell will be joining WPwatercooler's Dev Branch podcast today at 2pm EST.


We'll give the last word to Wayster Cloud Platform Engineer Alex Stine: "My problem is not even with the charts, it is the constant lack of transparency. Project leadership seems to not be accountable to the project anymore. Not a good recipe for open-source I'm afraid."


ThemeIsle acquires WPShout
WPShout has a new owner. ThemeIsle co-founder Ionut Neagu recently tweeted, "I've been busy lately, so I'm slow to announce that we acquired @WPShout. It's an honor to build upon the strong foundation that @AlexDenning, Fred & David set."


Neagu tells The Repository the acquisition happened a couple of weeks ago. Interestingly, according to Hayes' blog, he left the popular tutorial and course website in 2021. Hayes and Meyer haven't shared publicly what their plans are post-WPShout.


Alex Denning launched WPShout in 2009, writing ~180 blog posts before selling it to Fred Meyer and David Hayes in 2013. At the time, Meyer and Hayes were partners in Press Up, a web consultancy specializing in WordPress. Denning now runs Ellipsis Marketing and FlipWP.


Neagu tweets "the deal was easy" and he plans to continue releasing new snippets and technical articles, and updating WPShout's existing courses. The acquisition also aligns with his plans to launch a course on CodeInWP: "I hope this [acquisition] would help us move towards that direction faster, by having a working workflow already."


Speaking of long-time WordPress creators, developer and WP Builds co-host David Waumsley says he is "making sense of WordPress after Gutenberg" in Beyond WordPress. Hello Jamstack: "I presently can't imagine myself using Gutenberg as I can't set it apart from any other hyped product… Instead, I've seen an almost religious zeal from a minority wanting me to convert."


Museum of Block Art exhibition on the cards
Anne McCarthy, one of the creators of the Museum of Block Art (MOBA), revealed in Post Status Slack yesterday she wanted to host an exhibition of artworks from the online museum at the recent WordCamp US 2022 but came up against too much red tape.


McCarthy, an Automattic-sponsored contributor and WordPress Product Liaison, says while protocol dictated individual artworks by attendees couldn't be hung at the event, an exhibition could be technically hosted by a sponsor. So McCarthy offered to sponsor (and pay for) the entire exhibition herself but, ultimately, issues with space, timing, and resourcing killed the project.


Her revelation comes after Hendrik Luehrsen, founder and CEO of Luehrsen // Heinrich, floated the idea of a MOBA exhibition at next year's WordCamp Deutschland. He said organizers were currently scouting locations, including one venue that was close to exhibition spaces.


"I'd love to make it happen so just let me know 🤠," said McCarthy, adding, "I plan to reach out for each big flagship WordCamp though to see which one can make it happen first either way 🙂."


Carl Alexander: "Contributing to WordPress outside of the project is a struggle"
We hear a lot about making Five for the Future contributions to the WordPress project, but what about contributions that don't count towards 5FTF but support the WordPress ecosystem? "I've been doing it out of my own pocket for over a decade and it's been a struggle," tweets Carl Alexander, whose recent thread about his work commitments and financial struggles offers food for thought.


Since 2019, Alexander has been working on making WordPress work with AWS Lambda as a serverless application, open-sourcing the two core components and trying to support his work through his company, Ymir.


"An important read and consideration. Some of the greatest innovation in WP happens in 'mad scientist' independent ways, but much of the contribution is funded by large organizations. How do we support the mad scientists more? Financially, not just with warm fuzzies," tweets Kathy Zant, Director of Marketing at KadenceWP.


Newsletter Glue co-founder Lesley Sim tweets "Found this really interesting. What does it mean to support WordPress open source? Is it just 5 for the future, what about the thousands of people giving back to the community outside of 5ftf? I don't know what the answer is but it's worth thinking about…"


Gutenberg 14.2 now available
Gutenberg 14.2 was released last week and is available for download. Release lead Michal Czaplinski, an Automattic-sponsored core contributor, posted a rundown of what's new in Gutenberg 14.2, highlighting smarter Query suggestions, loop block variations, improvements to the writing flow, heading letter spacing, a more polished calendar block, auto-completion for links, and new "Banners" and "Footers" categories. Lots of goodies with this one!


HTTP Archive: three out of every four websites built with a CMS use WordPress
HTTP Archive has published its 2022 Web Almanac. Written by WordPress entrepreneur Jonathan Wold and reviewed by Alex Denning (founder and Managing Director of Ellipsis Marketing), Alon Kochba (Head of Web Performance and Backend Group Manager at Wix), and Dan Knauss (Editor at Post Status), the annual report serves as a snapshot in time for the internet as a whole, but also provides the web community with insights regarding SEO trends, font usage, web accessibility, and more. This year's analysis covered more than 43.88 terabytes of data across 8.36 million websites.


According to the report, almost three out of every four websites built with a CMS are using WordPress. WordPress adoption is also growing significantly across all 10 major geographical regions for web development. Despite this, the median of WordPress resources used hasn't changed since last year; plugin, theme, and core resource usage has remained stable.


WordPress still has room for improvement in regards to non-mobile device performance, notes Post Status Editor Dan Knauss. Core Web Vitals measured WordPress performance in this category at "the bottom of the pack."
Business Spotlight: LearnDash
LearnDash is taking cutting-edge e-learning methodology and infusing it into WordPress. We're trusted to power the learning programs for major universities, small to mid-size companies, startups, entrepreneurs, and bloggers worldwide.
#WPCommunityFeels:

Ronald Gijsel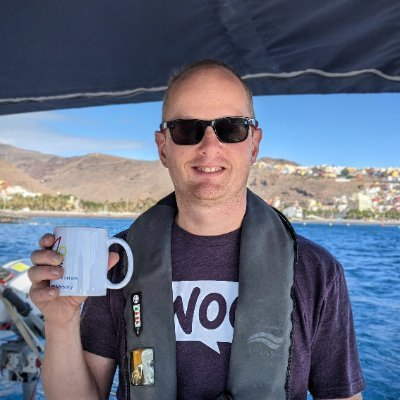 This week, what's inspiring WooCommerce partner marketer, Do the Woo co-host, and London WooCommerce Meetup host Ronald Gijsel.
A podcast worth listening to: Listening to daily

TED talks

in the car has given me great inspiration over the years and introductions to authors and researchers.


A concept worth understanding: Dan Ariely is one of my favorite authors and the book

Predictably Irrational

is a must-read if you want to influence an audience, your customers, or even your kids. Being able to formulate the question, and knowing what the most likely outcome will be, is a good skill. If you struggle to price your plugin or service, try again after reading the book.


A Twitter account worth following: I am conscious that we all follow lots of WP folks' accounts, so I'd suggest we take a break and check out

Banana For Scale

for a bit of dry humor.


An article worth reading:

The Automattic Creed

is a really well-thought-through paragraph. If you work by these guidelines, you will be a better collaborator for it.


A habit worth forming:

How to write less but say more

is another TED talk to no surprise, but always ask yourself: does what I'm writing add value to the conversation?

In other WordPress news...