This week in WordPress
Mystery mostly solved: Active install growth data removed after abuse of endpoint
Turns out the data didn't just disappear after all.


"So that's where it went!" tweeted Michelle Frechette, Director of Community Engagement at StellarWP (among all her other titles) who found an active install growth chart in some Halloween candy.
But seriously, are we getting the data back? Conversations about the charts and what happened to them didn't let up this week, but we did find out why they disappeared. As Dan Knauss at Post Status reports, it wasn't a breach but abuse of an endpoint.


Veteran core contributor John James Jacoby, who's sponsored by Awesome Motive, has been the main source of unofficial information about the removal of the charts from the WordPress.org repository. He shared some of the technical details on the WPwatercooler podcast last Friday.


MasterWP: WordPress leadership is neglecting superfans
Speaking of the community, MasterWP Publisher Rob Howard makes a strong case for nurturing WordPress power users—i.e. early adopters and plugin developers—in WordPress succeeds by embracing the superfans, not dismissing them. As Howard puts it, "WordPress superfans aren't Automattic's biggest paying customers, but they generate most of its brand value."


Likening plugin developers to sports fans, he highlights that "While alienating this group [plugin developers] may not show up on the balance sheet immediately, it is self-defeating for Automattic and the WordPress project over the course of several years."


Meanwhile, investor Jean Galea, who founded WP Mayor, offers his bleak assessment of recent events: Is WordPress Entering a Death Spiral? "WordPress leadership, with [co-]founder Matt Mullenweg firmly at the helm and in control of things, likes to preach about community as one whole part, but it has become increasingly obvious that this is a fallacy," says Galea.


Bleakly, he added, "The removal of plugin growth stats is the latest such incident, and the public outcry from developers and users (and the responses from WordPress leadership) has really illustrated that things are severely broken at the top and we need to find a fix to avoid WordPress going into a long-term death spiral."


For Post Status, Director of Community Relations Michelle Frechette asks How Open Source is WordPress? "Surely there must be a way that we can gather information, keep the community informed, and move forward in a mutually-beneficial way. I don't claim to have solutions, but I, along with many of you, will be watching to see how this goes."


WooCommerce to launch hosted solution for WordPress.com
Gooding noted that WooCommerce's hosted solution will be in direct competition with other hosts that have recently launched their own products, though Automattic CEO Matt Mullenweg was quick to clarify in the comments that, "… Woo's hosting 'package' will be open to any host who wants to partner with them and offer it, including GD, Bluehost, Liquid Web, etc."


Maiorana also gave an overview of the systems, including some stats: More than 3.4 million websites use WooCommerce, according to Builtwith, including 25% of the top million online stores; it's by far the most popular solution among WordPress sites with e-commerce, capturing 93% of the market share; and the vast majority (+90%) of ongoing WooCommerce core development is done by the WooCommerce team at Automattic.


WordPress 6.1 RC now available ahead of 1 November official release
The first release candidate (RC1) for WordPress 6.1 became available this week for testing and final review. This update has something for everyone, bringing new default theme style variations, accessibility improvements, and a refined template experience for end users while delivering content lock patterns, fluid typography, and more for developers.


WordPress Core Team rep JB Audras, also CTO at Whodunit, took to Twitter to celebrate: "Quite a laborious release party (well for me it even started yesterday with triage, as 100 tickets were still in the milestone) but here it is: WP 6.1 RC 1 is available! Congrats, team ✌️ Please help testing the next major release of #WordPress! 🚀"


Gutenberg 14.3 out now; 10up releases Gutenberg best practices
Gutenberg 14.3 was released this week and as release lead Aaron Robertshaw—an Automattic-sponsored core contributor—explains on the Make WordPress Core blog, this version continues to build on recent writing flow improvements, refines image block creation via drag-n-drop, and adds an enhanced tools panel to the Styles interface.


Also this week, enterprise agency 10up released its Gutenberg Best Practices. According to Fabian Kaegy, Associate Director of Editorial Engineering at 10up, the project began as an internal onboarding and continuing education resource detailing the '10up Way' when it comes to the WordPress block editor and client editorial experience.


"In deciding to open up in beta as a public resource, our goal is to help developers learn about the WordPress block editor and extend it through the customization of core blocks and the carefully crafted development of custom blocks," Kaegy says.
Business Spotlight: LearnDash
LearnDash is taking cutting-edge e-learning methodology and infusing it into WordPress. We're trusted to power the learning programs for major universities, small to mid-size companies, startups, entrepreneurs, and bloggers worldwide.
Relying on WordPress.org

There's been a lot of tension recently over the removal of the active install growth charts for plugins in the WordPress.org repository. Firstly, my position is that the more insights we can provide for the folks extending WordPress, the better. My thoughts on the circumstances around the removal aside, I'm looking forward to better insights being made available to plugin developers, sooner rather than later.


That said, for those investing in WordPress.org as a distribution channel, a channel managed by volunteers, I'm curious – is the outcry justified?


WordPress.org as it is today has little incentive to care about the interests of the businesses investing in the WordPress ecosystem. The project is understaffed and managed—mostly—by volunteers who do their best to act in the best interests of the ecosystem as a whole, yet their priorities are skewed towards the end users, the people who use WordPress.


So what do those of us building businesses within the WordPress ecosystem do about it? Embrace WordPress.org for what it is, a piece of a wider puzzle that's managed by volunteers, and lagging behind the interests of the folks investing into the WordPress ecosystem—for now, at least


Put your plugins, blocks, and themes on WordPress.org and enjoy the relevant benefits, but take distribution into your own hands. Today, I suggest the best path for doing so is growing your business through partnerships.


Maybe someday soon we'll get a proper app store with insights, support, and incentives aligned with the interests of those building the businesses that extend WordPress and make it better.
#WPCommunityFeels:

Maciek Palmowski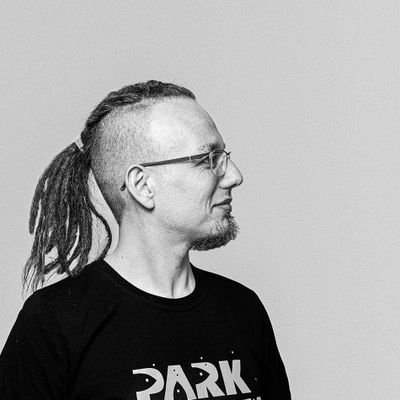 This week, what's inspiring Kinsta Development Advocate Analyst and WP Owls co-creator Maciek Palmowski.
A podcast worth listening to: I'm not a big podcast listener, and there are only a few I listen to. One of those is

Delicious Brain Waves

. They cover a lot of interesting developer-related topics and they are doing it in an exciting way. I'm also a big fan of

The Dev Morning Show (At Night)

by Cassidy Williams. It is an excellent series of interviews with interesting people from the developer world.


A concept worth understanding: Deployment Automation. We are only humans, so it's natural for us to make mistakes. Thanks to automation we can prepare a repeatable pipeline that will run every time and it will run all the tests each time to make sure we won't deploy any bugs.


A Twitter account worth following: There are so many great accounts to follow. (At one point, I created a

list

of such accounts.) Also, I recommend following

WP_Owls

. It's a newsletter curated by me so if you looking for a bit more developer-related WP news and articles in one place you should like WP Owls.


An article worth reading: I would recommend the

Practical Guide to Deploying Automation

. It's a great article explaining the benefits of deployment automation. A great place to start your adventure.


A habit worth forming: I'm horrible at forming habits. On the other hand, my current job requires a lot of jumping around from one topic to another so I could say that the only thing I was able to establish is "embracing chaos." It helps to survive in a quickly changing environment.
Increase Sales and Avoid Lawsuits: Web Accessibility and eCommerce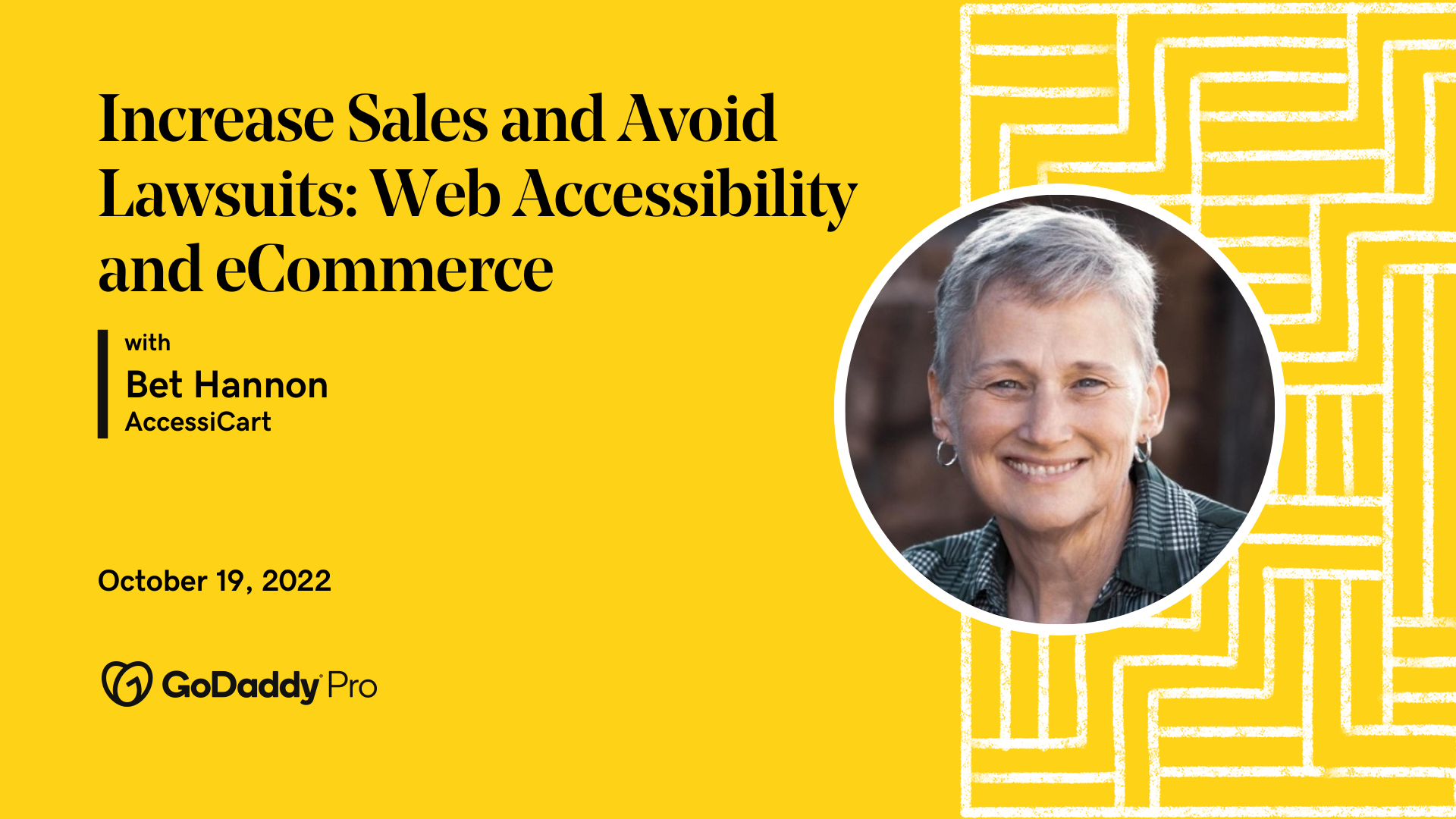 Did you know that 1 in 4 people are affected by a disability of some kind? That represents billions in disposable income and sales that you could be losing if your website—or, more specifically, your online store—accessibility is not taken into consideration! That fact aside, there are many other reasons that accessibility should be at the forefront of your web development process and not left for the end. (Not the least of which is avoiding a lawsuit!)

In this edition of the Makers of the Web meetup, Bet Hannon, CEO of AccessiCart, joins Marcus Burnette to discuss what eCommerce accessibility is, why it's important, and how you can avoid the pitfalls of making accessibility an afterthought! We'll talk about eCommerce platforms in general, as well as diving into a couple of popular commerce website solutions like WooCommerce and Shopify.

If you're joining us live, you'll also have an opportunity to ask questions throughout, so register to attend!

This free virtual event is presented by GoDaddy Pro and will take place on Wednesday, October 19, 2022 at 3pm EDT.

In other WordPress news...
Nick Diego, a developer advocate at WP Engine and sponsored contributor, joined WP Tavern's Jukebox this week. Diego talked about his 'Let's Build a Custom Block in 15 Minutes' presentation from WCUS, as well as how WordPress core blocks are trying to support developers.
Voting is now live for The WP Awards 2022! You can vote for your favorite WordPress product or service in all or specific categories on The WP Weekly.
WordPress Accessibility Day registration is open! MasterWP Editorial Director Nyasha Green writes that this 24-hour nonprofit event will feature 20 speakers covering various components of web accessibility.
If you attended WCUS this year, you probably interacted with or learned from someone on a MasterWP WordCamp travel sponsorship who might not otherwise have been able to attend. MasterWP's Rob Howard details the sponsorship program's 2022 stats, the importance of supporting attendees whose employers don't reimburse travel (or who are self-employed), and how to stay in the loop on the program for next year.
Proposals for Interop 2023 focus areas are officially open and can be submitted as a GitHub issue until October 15, 2022. This is an opportunity to improve interoperability across the three major web browser engines: Chromium, Webkit, and Gecko.
It's the WordPress community's responsibility to address microaggressions, the uncertain fate of the active install growth chart in the WordPress.org plugin repository, and open source security. In the 70th episode of Post Status Excerpt, hosts Nyasha Green and Dan Knauss tackled these problems within the context of building trust.
A familiar name is listed in Newsweek's "America's 100 Most Loved Workplaces 2022" rankings. Automattic, owner of WordPress.com and founded by Matt Mullenweg, came in at #31 this year.
This week's episode of Press This brought on Iain Poulson from Delicious Brains (and more recently, WP Engine). Poulson and Doc Pop chatted about the recent launch of Advanced Custom Fields 6.0 and the slew of new features that come with it.
What is Web3, how does it differ from the internet as we know it, and how will it impact WordPress? Nick Schäferhoff dug into these questions and more in "Web3 and WordPress: What to Expect From the Future (+Plugins)" for Torque Mag.
Can WordPress avoid the pitfalls of the no-code revolution? In a blog post for MasterWP, Brian Coords examines the "do-it-yourself" versus "do-it-with-code" dichotomy as brought up a few weeks ago by developer and Elma Studio co-founder Ellen Bauer on Twitter.