Gutenberg contributors redesigning Site Editor navigation to feel more like design tool
Gutenberg lead engineer Riad Benguella, an Automattic-sponsored contributor, shared a video to illustrate the target for the proposed UI changes.
Carl Hancock, founder and CEO of Gravity Forms, adds, "Something to note is this UI/UX comes directly from ongoing work being done to completely redesign the WooCommerce admin UI."


And: "Read between the lines and this is where the UI/UX of the entire WordPress Dashboard itself is going. That nav that slides in and out on the left? It's going to replace the main WordPress Dashboard navigation eventually."


Gutenberg 14.4 introduces distraction-free writing mode
Meanwhile, Gutenberg 14.4 is out. As release lead and Automattic-sponsored contributor JuanMa Garrido describes, this release introduces easier navigation and larger previews of patterns in the Inserter and a distraction-free writing mode.


Gutenberg Project Lead Matías Ventura adds, "While attention is focused on the site customization pieces of Gutenberg in WordPress, here are some of the latest updates to the writing experience worth noting. 📝🧵 [1/8]"


"YAY!! these are the things that matter most in the Gutenberg block editor," tweets Newsletter Glue co-founder Lesley Sim.


Newsletter Glue and Weglot announce alternative plans for Black Friday / Cyber Monday
Last month, Pagely tweeted, "Hot Take: Don't do a Black Friday or Cyber Monday promo deal for your WordPress business. Your work has real value. You get to decide what that value is."


It's a sentiment Lesley Sim has taken on board—and she's aiming high. This week in Post Status Slack, the Newsletter Glue co-founder announced:


"While everybody is offering discounts for Black Friday, we're planning to significantly raise prices. We'll be narrowing our target audience and focusing mainly on medium-large publishers and online businesses; working with them more closely and providing a high level of customization and support."
Sim shares more with Dan Knauss on the latest episode of the Post Status Draft podcast.


WordPress Accessibility Day kicking off next week
The schedule spans 40 speakers from 14 countries, with 40% of the event's live sessions including at least one speaker who identifies as having a disability. Registration for the day is free and all sessions will be live-streamed with captions and sign language interpretation.


"Have you registered for WordPress Accessibility Day yet? So many amazing speakers are lined up. And if you've ever wanted to watch someone stutter through a presentation on the art of writing alt text, be sure to catch my talk on November 3 at 8pm pacific!" tweeted developer and accessibility specialist Meg Miller, who is running a session titled "The Alt Scene: When and how to write good alt text."


WordPress Community Team announces new venue accessibility checklist
"I'm super impressed and happy that the #WordPress Community Team is taking accessibility and disability seriously and adding it to the WordCamp handbook! Props to @JoeSimpsonJr for pulling this all together. Five days without a shower proved useful!" tweeted Michelle Frechette, Director of Community Engagement at StellarWP, who scored a big win this week.


The WordPress Community Team has developed a Venue Accessibility Checklist to help ensure that WordPress events moving forward are inclusive of attendees of all abilities.


MasterWP Editorial Director Nyasha Green's piece A Major Win for WordPress: A WordPress Venue Checklist Has Been Added does a great job of summarizing the checklist items, including restrooms, dining areas, entrances, and more. "Imagine what we would be able to accomplish if people applied these limitations to all businesses and gave money to those who ensured equal access," Green wrote.


WordCamp Asia launches diversity scholarship
WordCamp Asia has launched a diversity scholarship that will pay for one person's airfare, hotel, and event ticket so they can attend without financial burden. To qualify, applicants will need to be active WordPress project contributors, have never attended a WordCamp event in Europe or the US, require financial assistance, and be a part of the open-source demography of open-source contributors. Applications are open now through November 10, 2022.


Event organizer Naoko Takano, an Automattic-sponsored contributor, tweeted, "If you are an active WordPress project contributor who needs financial assistance to attend #WCAsia, we'd love to help you with this scholarship. Come to WordCamp Asia and share your experience to grow your local community 🤝"


"Wonderful to see this. Thanks for recognizing the value and importance of respecting diversity!!" tweeted developer and educator WM Jackson.
Business Spotlight: LearnDash
LearnDash is taking cutting-edge e-learning methodology and infusing it into WordPress. We're trusted to power the learning programs for major universities, small to mid-size companies, startups, entrepreneurs, and bloggers worldwide.
#WPCommunityFeels:

Adrianna Nine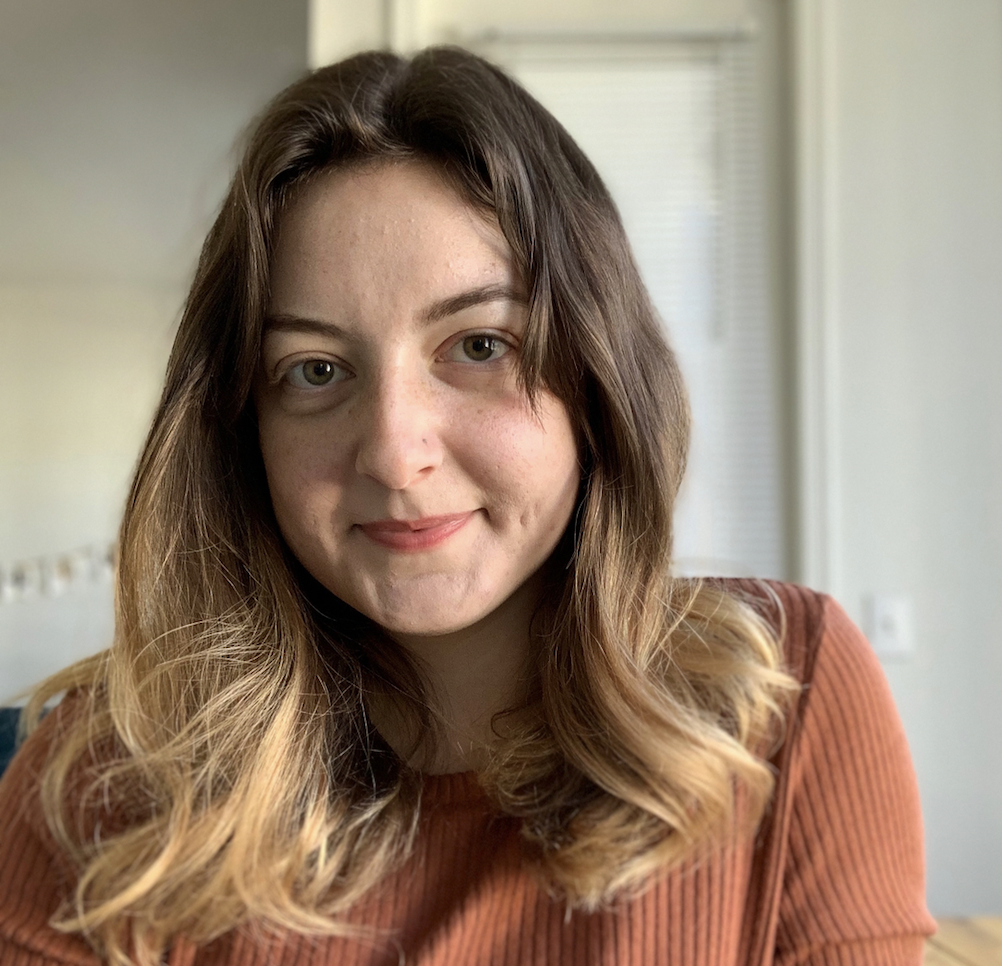 This week, what's inspiring Adrianna Nine, freelance journalist and a writer for The Repository. In her free time, Adrianna loves taking on passion projects centering LGBTQ and women's activism, criminal justice reform, and mental health, which are often featured on her website.
A podcast worth listening to: I listen to literally one podcast: My Brother, My Brother & Me. It's a comedy podcast in which three brothers (poorly) answer listeners' lighthearted searches for advice, discuss weird fast food trends, and share the most bizarre WikiHow articles they can find. (They used to answer Yahoo Answers questions, but that site is now defunct. RIP.)


A concept worth understanding: Climate doom is potentially more harmful than climate change itself. By convincing ourselves the earth's situation is hopeless, we stop taking action to improve our collective circumstances and create a healthier, more sustainable planet. Things often look (and are) bad, but we are not doomed!


A Twitter account worth following: I actually just created a Twitter account last week after years of not having one. (Chatting with WordPressers on Twitter has made me realize the platform can be much kinder than I've previously known it to be!) That said, the first account I followed was The Goodnewspaper, which shares hopeful news stories online and in print. Highly recommend as a doom-scrolling antidote.


An article worth reading: I'm begging people to read this article about how Amazon is negatively impacting public libraries. Next time you're tempted to listen to a book on Audible (where Amazon "generously" hands out free credits) or buy an e-book via Kindle, remember you can support your local library instead without paying a single penny!



A habit worth forming: Choosing empathy. There are obviously cases in which some people's intentions lack good faith, but I've found that choosing to empathize with others I'm tempted to judge has made me a much happier and more compassionate person. We have more in common with other people than we think.
Tips to Secure Your Ecommerce Site for the Holidays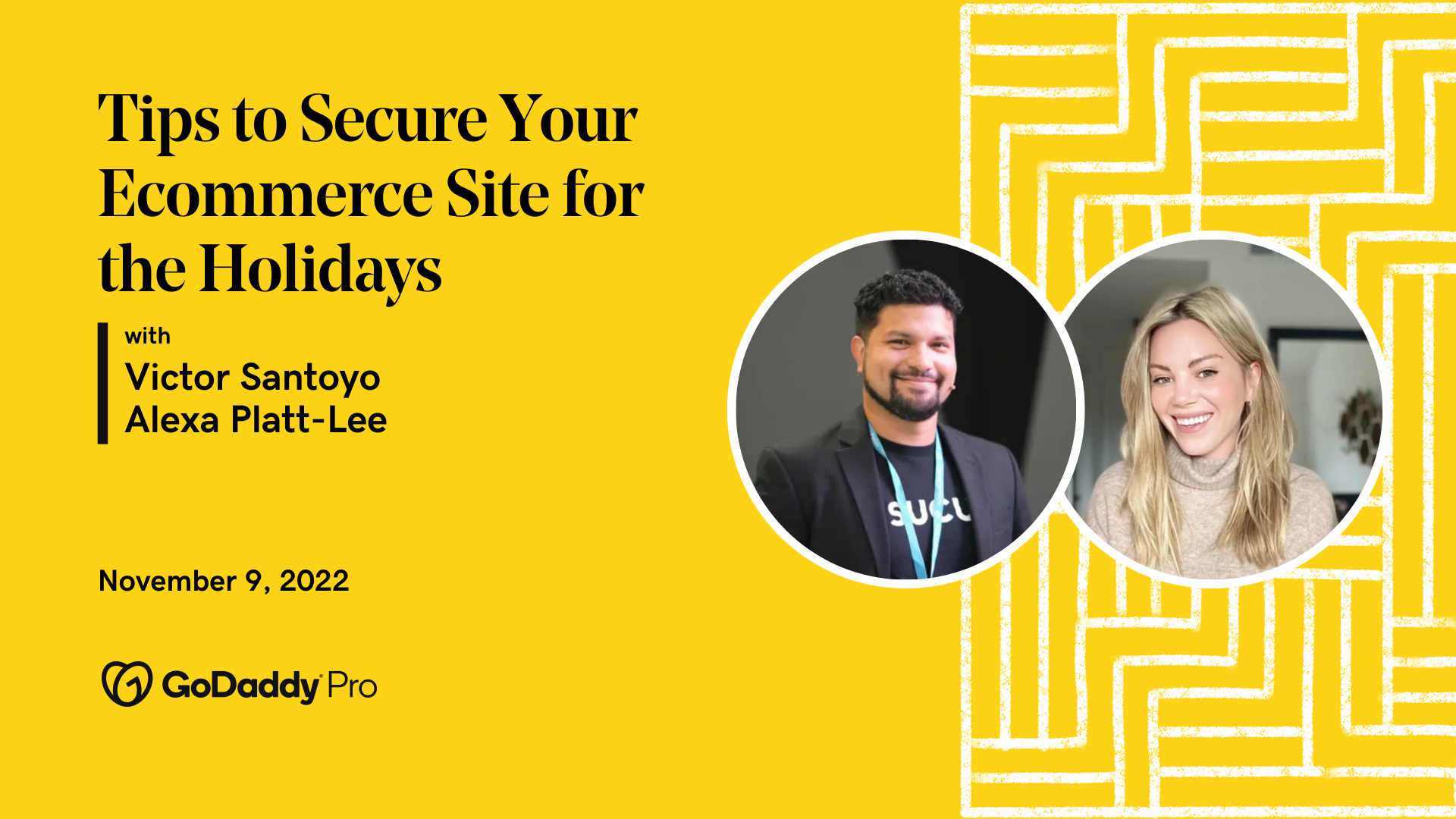 With ecommerce forecasted to capture 27% of retail sales by 2026, even more traditional businesses are focusing their attention on their online presence. So are hackers. Bad actors are keen to take advantage of this increased web traffic, making ecommerce security vital in online store development and maintenance.
We're here to help you keep you and your clients' ecommerce businesses safe. Join us as our security experts help you ready your ecommerce sites for the holidays. We will hold a live Q&A after the webinar.
This free virtual event is presented by
GoDaddy Pro
and
Sucuri
and will take place on Wednesday, November 9, 2022 at 2pm EST.

In other WordPress news...