WordPress 6.1 "Misha" now available
WordPress 6.1 shipped this week and as Release Lead Matt Mullenweg writes at WordPress.org, this release is inspired by the life and work of Soviet-Norwegian jazz pianist Mikhail "Misha" Alperin.


Folks have also been anticipating the release of the new Twenty Twenty-Three (TT3) default theme, which for the first time bundles a curated set of community-designed style variations.


More than 800 people in over 60 countries contributed to this release, including 10up Community Project Lead Bethany Chobanian Lang who made her first contribution to core as part of the WordPress Performance Team, tweeting: "Woke up to the amazing news today that I was acknowledged as a

noteworthy

credited contributor for #WordPress 6.1!"


Jeff Paul, Core Tech Co-Lead and Director of Open Source Practice at 10up, clarifies: "Thanks not just to the 800 contributors on @WordPress 6.1 (aka #Misha), but to the friends and family of all those contributors for supporting them and their efforts during the #WP61 release cycle!"


WordPress core committer Jb Audras, who served as Core Triage Co-Lead for this release, has published Contribution Stats for WordPress 6.1 along with a bonus graph on Twitter that shows companies ranking by number of commits. "And guess what? Automattic is not number one on this graph! 😆," Audras tweeted. Yoast topped the list with 206 commits, followed by Whodunit (210 commits, Bluehost (83 commits), and Automattic (78 commits).


Meanwhile, XWP-sponsored core contributor Jonny Harris has shared some performance profiling comparing WordPress 5.9, 6.0, and 6.1. He notes that while full-site editing themes are much slower than classic themes and it's "something we really need to look into," there are already tickets in Trac focused on improving their performance in WordPress 6.2.


Green collective rallies community around sustainability
Smith's proposal comes after UX/UI designer Nora Ferreirós asked WordPress co-founder Matt Mullenweg and WordPress Executive Director Josepha Haden Chomphosy about their thoughts on supporting sustainability concerns within the community during the Q&A at WordCamp Europe 2022. At the time, Mullenweg suggested setting up a new sustainability channel in Making WordPress Slack. The channel now has over 130 members.


Ferreirós and Smith have also joined forces with Csaba Varszegi (Sustainable Web Designer at LittleBigThings), Nahuai Badiola (co-founder of OsomPress), and Thijs Buijs (owner of Yellowlime), to launch oursustainablewp.org. The site sets out the group's collective vision for a sustainable WordPress.


"Let's reach all the corners of the #WordPress community and get a really powerful discussion about sustainability going 💥" Smith also tweeted.


Mika Epstein shares more on 4+ years of harassment from plugin developer
Long-time WordPress Plugins Team rep Mika Epstein, who recently joined XWP as a WordPress developer, has shared a more detailed rundown of the incredible 4+ years of abuse she has endured after banning a plugin developer in November 2018: The Saga of Harassment by Way2Enjoy.


"This post comes with a lot of thought. I do have a concern about this triggering retaliation or a 'poor me.' It's not. I am ACTIVELY facing 4 years of harassment and defamation from a one Ravi Tiwari, who owns Way2Enjoy dot com. This is the story," Epstein tweeted this week.


The blog post, which Epstein says was written for use in a legal cease and desist document, comes after she first revealed the extent of the harassment to the WordPress community back in February 2021 in When It's (Not?) Burnout.


"Even though I knew the gist of the story already, it was still heartbreaking to read this post," tweeted WP-CLI maintainer Alain Schlesser. "I'm so sorry you're going through this and wishing you lots of strength!"


Carole Olinger, Head of CloudFest Hackathon, added, "I usually try to understand both sides of a story like this. But here... I just can't. I may be biased, but this is just batshit crazy! I'm sorry for the time, energy, mental strain, hassle (and money) this costs everyone involved. No one should have to go through sth like this!"


WordPress folks say they're sticking with Twitter
Elon Musk has officially purchased Twitter, prompting users across the platform to wonder whether they should stick around or seek community somewhere else. WordPressers are no different. Though everyone has their own tastes and opinions, The WordPress Community Isn't Ready to Leave Twitter, reports Sarah Gooding for WP Tavern.


"There's nowhere else to really go! WordPress people are pretty much exclusively on Twitter it seems," tweeted WPEngine's Mike McAlester.


WebDevStudios CEO Brad Williams wondered aloud whether there'd be a move to old-school ways of keeping in touch: "Could we see a resurgence in WordPress/P2 sites?"


For some, the Twitter ordeal is just another installment in a long series of social media comings and goings. David Bisset of WPCharitable and Awesome Motive tweeted: "I've been through so many social networks over time as they come and go. I lost count how many people say they are leaving Twitter."


A few WordPressers have elected to shift toward Mastodon, a younger social media platform that claims to give users more control over their online experience. Mastodon is said to have gained 70,000 users in the days immediately following Musk's Twitter acquisition.


"Slowly moving away. To #Mastodon," Kinsta marketer Marcel Bootsman tweeted the day the purchase went through.


"I'll be here for a while. I use this site to keep up with WordPress news and community. I've met a lot of great people here, so it's hard to dump it. Hopefully more of them will join me on Mastadon and we can hang there," tweeted WordPress writer D.J. Billings.
Business Spotlight: LearnDash
LearnDash is taking cutting-edge e-learning methodology and infusing it into WordPress. We're trusted to power the learning programs for major universities, small to mid-size companies, startups, entrepreneurs, and bloggers worldwide.
#WPCommunityFeels:

Shannon Wynn




I'm not a fan of discounts. Once you start, customers tend to expect them and while they're not an obstacle to building a profitable business, they're an unnecessary complexity that, ultimately, leads to either the customer or the business losing out.


When I think about Black Friday / Cyber Monday (BFCM) in the WordPress ecosystem, I'm left with an affirmation of my general sense that product businesses in WordPress are undervalued. The "sales" that take place, at least historically, anchor that sense further as we watch product businesses give increasingly steep discounts in the hopes of being noticed and it working out in the end.


Now, I don't know what I don't know. Alex Denning analyzed last year's sales, tracking 300 sales and he's expecting this year to be even bigger. It's clear that, for better or worse, BFCM has become an important part of our ecosystem and while I have an internal aversion to discounts, I'm all for experimenting and finding what works.


My feeling is that BFCM has more of a negative than positive connotation for product founders. You don't want to be left out—to do nothing feels like ignoring a problem—if you jump in, though, what do you do? How big of a discount do you go for?


If you're a product founder considering what to do for BFCM, here are a few questions to ask:

Who is your customer? Do they care about BFCM?
If you choose to offer a sale, how do you make it a mutual win for all involved, including your customers who bought the day before the sale?
If you choose not to offer a sale, what are the values you're basing that decision on? For example, see Weglot's approach and why Newsletter Glue is raising prices instead.
We'll find out soon enough how this year plays out. What I'd love to see more of is end user-focused businesses embracing BFCM in a way that creates a mutual win for current, past, and future customers. In practice, this means ensuring that discounts are sustainable (in general, below 40%), that you plan ahead for how you will handle renewals, and that you use the opportunity before and after BFCM to improve your business processes.


For B2B-focused businesses, I'd love to see them direct their energy elsewhere, like supporting their partners who serve end-users, and will probably need all the BFCM help they can get.
#WPCommunityFeels:

Shannon Wynn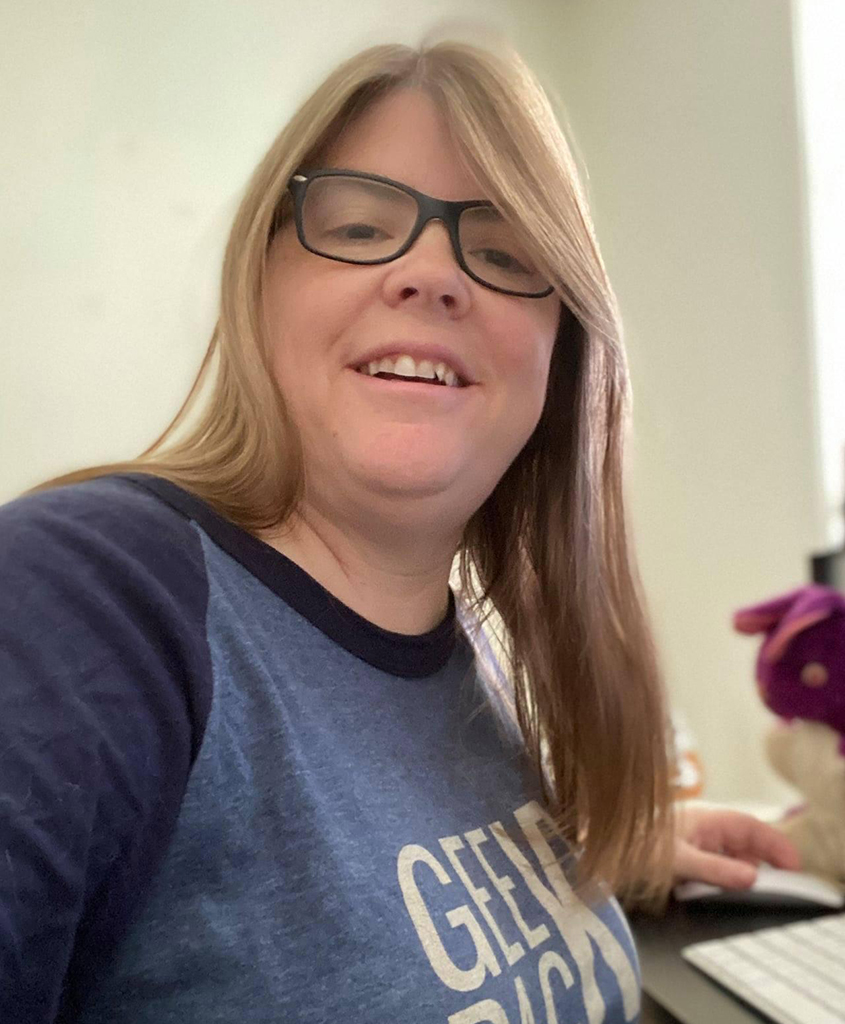 This week, what's inspiring Shannon Wynn, success manager at GeekPack and owner/developer at Purple Bunny Web Solutions.
A podcast worth listening to: I listen to a lot of meditation and mindset podcasts to help get my day off to a positive start. I particularly enjoy

Mindvalley podcasts

and the

Ten Percent Happier

podcast.


A concept worth understanding: I think the concept of community holds more weight than many people realize. I believe that anyone can learn WordPress or any kind of tech skill but having the encouragement and support of a like-minded community makes a world of difference in confidence, how quickly people learn, and the level that people reach.


A Twitter account worth following:

Brian Gardner

is such an amazing advocate for WordPress and the community. I've found so much great WordPress information and linked to so many other relevant Twitter accounts as a result of following Brian.

Carolina Nymark

and

Carrie Dils

are two awesome women rocking the WordPress space and definitely worth a follow.


An article worth reading: I love reading about Full Site Editing and new WordPress features.

This article

on Full Site Editing is definitely a worthy read. I also love reading about amazing people in WordPress, especially

this article

on the incredible Tonya Mork.


A habit worth forming: On a personal note, practicing gratitude is an important component for me, every day. On a professional note, create backups of all of your work! You will never be sad that you have a backup that you don't need but you'll always be sad if you need a backup and don't have one.
Tips to Secure Your Ecommerce Site for the Holidays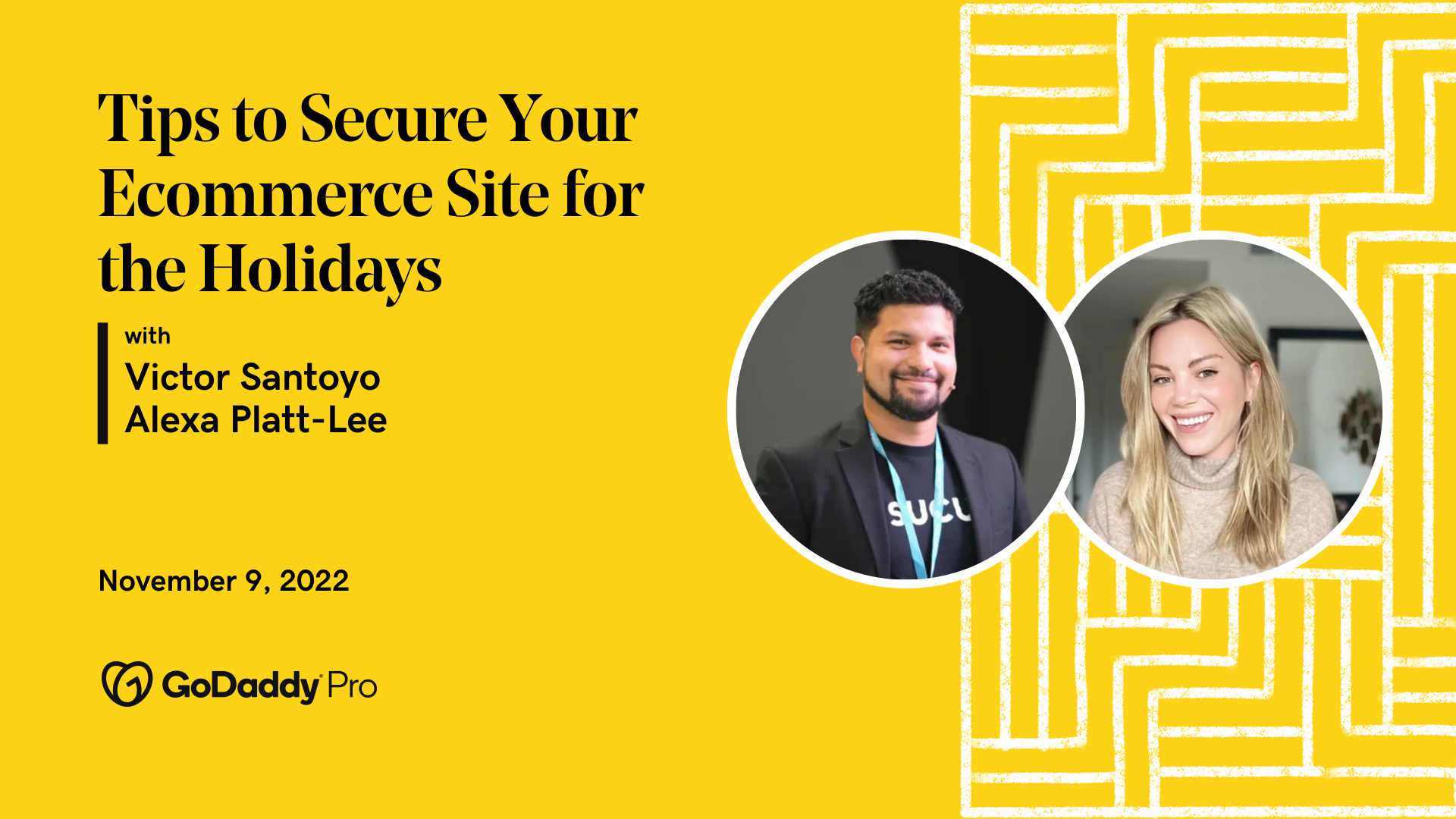 With ecommerce forecasted to capture 27% of retail sales by 2026, even more traditional businesses are focusing their attention on their online presence. So are hackers. Bad actors are keen to take advantage of this increased web traffic, making ecommerce security vital in online store development and maintenance.
We're here to help you keep you and your clients' ecommerce businesses safe. Join us as our security experts help you ready your ecommerce sites for the holidays. We will hold a live Q&A after the webinar.
This free virtual event is presented by
GoDaddy Pro
and
Sucuri
and will take place on Wednesday, November 9, 2022 at 2pm EST.

In other WordPress news...