FSE rebranded as 'Site Editor'
A week or so out from the WordPress 6.1 release, everyone seems to be taking a breather because it's been a slow news week. Or as former IT journalist Fabrizio Bartoloni tweeted, "It must be #Wordpress silly season if we have entire articles covering the rebranding of FSE to 'Site Editor' and the deprecation of the default site tagline 'Just another Wordpress site.'" More on the tagline shortly.


Sarah Gooding at WP Tavern reports Full Site Editing has been renamed "Site Editor." According to WordPress Executive Director Josepha Haden Chomphosy, choosing the user-friendly name came down to simplicity but also substantial support from the Polyglot community. As Jb Audras, a WordPress Core Team rep and CTO of Whodunit explained it's "… a great move: it makes it easier to understand, and to internationalize the feature across the ecosystem 🌍✌️"


Extendify Head of Product Rich Tabor was also on board with the name change, tweeting, "I like it. Been using Site Editor in lieu of 'FSE' in practice for a bit now."


WP Minute Editor Eric Karkovack joked, "Henceforth, we shall call this feature the "Site Editor". Anyone using the term "Full Site Editing" will be shunned!" But as Sam Munoz, Community Manager for Developer Relations at WP Engine, pointed out, "It's probably clearer (especially since the admin has been using Site Editor all this time) but it's going to be hard to stop saying 'FSE.'"


'Just another WordPress site' removed
The recent WordPress 6.1 release resolved a ticket that lead developer Mark Jaquith opened 15 years ago to encourage people to change their taglines. The tagline has now been changed to an empty string for new installations.


But as Gooding noted, "For those who are sentimental about the tagline, rest assured that it has been preserved as placeholder text in the admin."


The change has been a welcome move for some developers, including Phil Sola, who tweeted, "Good riddance. 'Just another WordPress site' was a dreadful default 😂" and Terry Hale, who commented, "This was definitely a long time coming. I cringe every time I see 'Just another WordPress site' when I'm helping someone debug their site much like I cringe when I see 'Sent from Twitter for iPhone.'"


Gutenberg 14.5 introduces new 'Document Overview' panel
Gutenberg 14.5 shipped Wednesday and as release lead Nick Diego–a WP Engine-sponsored core contributor—explained, it sets the groundwork for future releases with numerous code quality improvements and bug fixes.


At WP Tavern, Sarah Gooding reported the highlight of this release is the new "Document Overview" panel, which combines what was previously found under separate icons in the Editor toolbar under 'List View' and 'Details.' This popup was where information like words, characters, headings, time to read, paragraphs, and blocks used to be found.


For those ditching Twitter, George Hotelling, a JavaScript engineer at Automattic, also noted, "Gutenberg 14.5 came out today, November 9, with a change to the Social Icons block that makes it easy to verify your site on Mastodon."


Kinsta launches application and database hosting
As Kinsta's Head of Content Matteo Duò noted in A New Era Has Begun: Kinsta Is the Cloud Platform for the Modern Developer, the hosting company has focused on providing managed WordPress hosting since launching in 2013. Now, according to Duò, "… developers and DevOps teams of all shapes and sizes now have a plethora of hosting solutions to choose from for their applications, databases, services, and WordPress sites, with more flexibility than ever."


Andrea Zoellner, Kinsta's VP of Marketing, tweeted, "It's here and I keep pinching myself: @kinsta has released Application Hosting and Database Hosting which means you can host...pretty much anything on our platform! Devs, tinkerers, startups, enterprises... you can bring your stack to Kinsta."


Does the WordPress ecosystem need to self-regulate?
We've seen plenty of discussion about major shifts in WordPress core (i.e. Gutenberg) in recent years, but what about the broader WordPress ecosystem? In The WordPress Ecosystem Needs Closer Scrutiny, writer Eric Karkovack argues that it's up to the community to create accountability and demand better from commercial products, leadership, and WordPress authors.


In Post Status Slack, Post Status Editor Dan Knauss asked, "Am I right, Eric, that you are one step away from calling for some kind of industry self-regulation through the creation of standards (like PCI DSS, or any web standards) in contrast to a government mandate (like HIPAA)?"


Knauss added, "I've often hinted, as Eric seems to say more explicitly here, that 'governance' (better thought of as '#tending-the-commons') is reductively limited in our imaginations to a central project/committee model rather than emergent commercial standards that could probably solve or meaningfully improve 99% of the most persistent problems in WP. Anyone else having similar thoughts?"


Newsletter Glue co-founder Lesley Sim suggested ".. there's an opportunity here for an education plus standards plus code review plus job board company. Create standards around what good plugins/themes should be like. From code structure, code snippet examples, architecture, marketing, UI design, notifications 😆, and more…"


And Zach Stepek, CEO of Mighty Swarm, noted, "I know @Jonathan Wold has been exploring the concept of a WordPress Guild. Maybe some of those concepts apply here as well?"
Business Spotlight: LearnDash
LearnDash is taking cutting-edge e-learning methodology and infusing it into WordPress. We're trusted to power the learning programs for major universities, small to mid-size companies, startups, entrepreneurs, and bloggers worldwide.
#WPCommunityFeels:

Tom McFarlin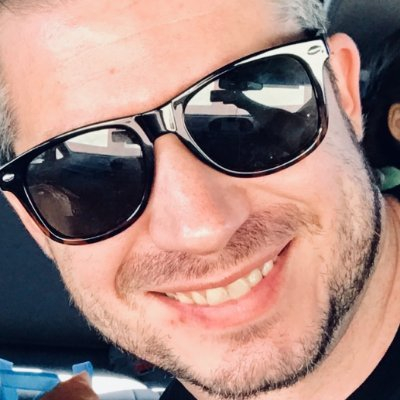 This week, what's inspiring software engineer and WordPress writer Tom McFarlin.
A podcast worth listening to: Over the past few years, I've become increasingly interested in the idea of deeply focusing on work and being as productive as possible. Years ago, I found

Cal Newport's blog

and instantly subscribed. Even if you're not someone who's going to pick up his books on

Deep Work

or

Digital Minimalism

, I highly recommend

his podcast

. It covers his take on focus, lots of Q&A from listeners who are aiming to do more deep work and to become more focused in their day-to-day lives, as well as case studies of people who have employed his advice or something they learned from his writing.


A concept worth understanding: I know there's a lot that can be said and suggested with things going on with the Block Editor and FSE and all of that is important, but I think understanding the

REST API

is still very important

especially

as it relates to creating our own APIs. The reason I recommend this concept is because it's what not only allows us to work with WordPress without actually having to interface with the UI, but it allows us to extend and build custom applications that can integrate with other types of solutions like mobile apps.


A Twitter account worth following:

@twigpress

(or Carl Alexander)—if you're a developer-type of any level, then following his musings online about WordPress, software development, and his serverless project, Ymir, is absolutely the kind of stuff that's fun, interesting, and worth following to see where WordPress is going. I also have to recommend

@mattmedeiros

because I really like what he's doing with

The WP Minute

. I think his commentary, perspective on business and the WordPress economy, and the

type

of journalism he's doing is different from many others.


A habit worth forming: For those of us who work at a computer for the majority of the day both for our jobs and for our side projects, developing a habit of stepping away at least for an hour to go for a walk, a run, or

any

type of exercise is important. It lets part of your mind rest, exercises another part of it, and gets you moving all of which can help make you better at what you do in your day-to-day.
See What's New in WordPress 6.1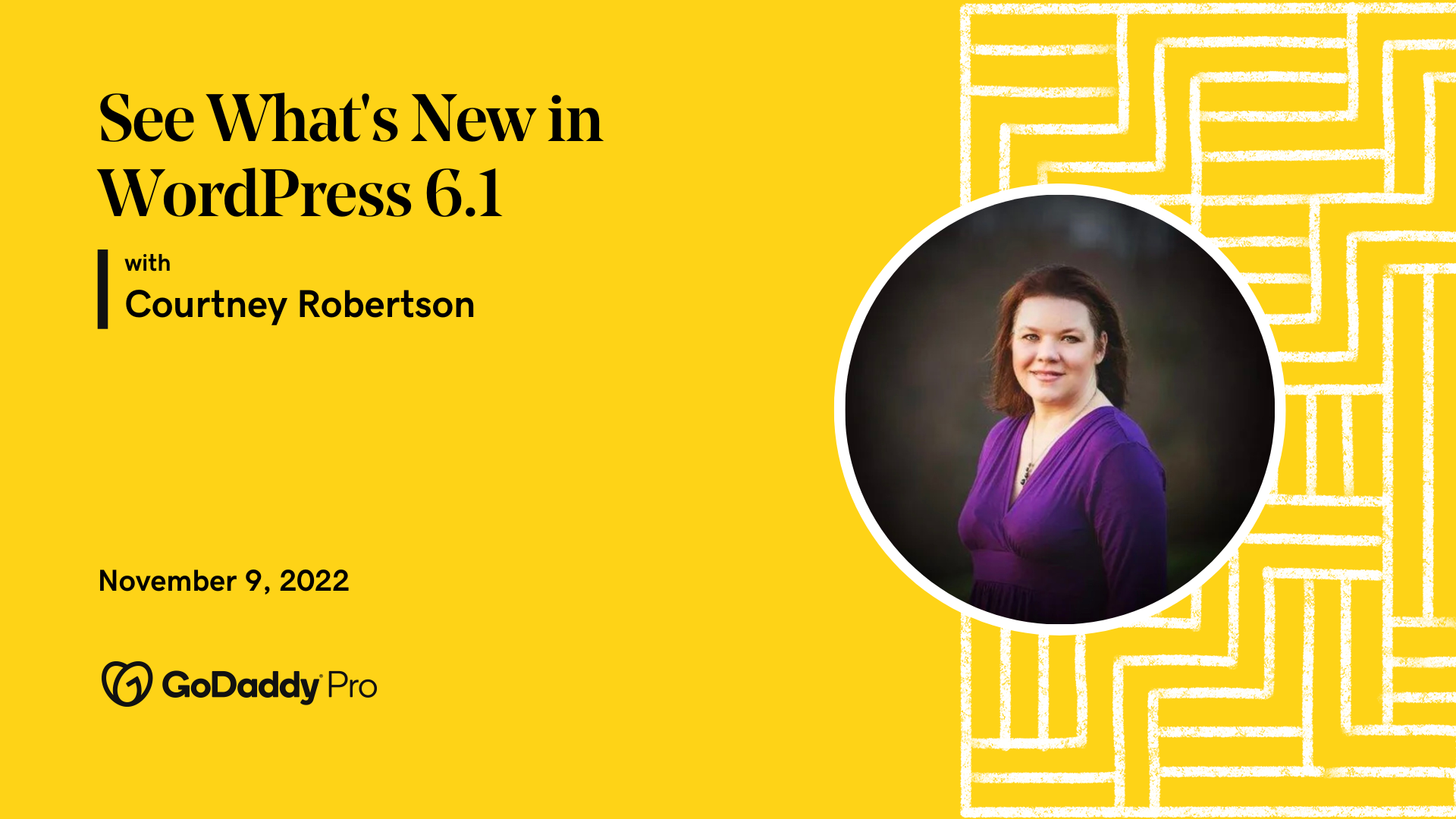 With each WordPress release, it's important to learn about the new updates and features so you can truly take advantage of the hard work of each of the contributors. In this GoDaddy Garage recap, Courtney Robertson walks through each of the new additions in detail and shares how you can start using them today. From fluid typography to block locking to a new default block theme, each enhancement strives to make building your (or your customers') WordPress sites faster and easier!
Lastly, you'll also read a bit about the contributors to this release—including several from GoDaddy!—and what's on the roadmap for the next version, 6.2.

In other WordPress news...