Matt Mullenweg and Tumblr troll Twitter with 'useless' checkmarks
"A checkmark isn't cool, you know what's cool? Two checkmarks."


As core contributor Mel Choyce-Dwan tweeted, "This is legitimately hilarious, and also, are the checkmarks deliberately optically off-center? 😂"


To refresh your memory, Mullenweg

announced

back in February that he would be "… running @Tumblr personally for a while, and it will be my top priority within @Automattic."

Automattic

acquired the microblogging platform in 2019.
If Tumblr isn't your vibe, maybe OpenPress could be. Mike McAlister, a principal software engineer at WP Engine, shared concepts this week for OpenPress, a design concept he says "explores how we might decentralize our WordPress community and regain control of our destiny."


Alex Standiford, a software developer at GoDaddy, commented, "I couldn't agree with this sentiment more, ESPECIALLY if it finds itself natively working with ActivityPub. It just opens SO many doors to make a WordPress into a really good personal connection to the fediverse."


James Farmer: "If WordPress.org won't do it, why don't we?"
According to Farmer, the WordPress business community should pull together to do more, collectively. During the episode, Farmer also shared his WordPress origin story (his "claim to fame" is that he launched Edublogs—a platform built on WordPress Multisite that offers free blogs for education—four weeks before WordPress.com) and his views on Gutenberg ("I think it's got a really good future. My problem with Gutenberg is it is baked into WordPress.").


Farmer runs WPMU DEV, which started as a plugin company but today is "somewhere between plugins and a service and a hosting platform." Just this week, Farmer announced WPMU DEV now offers domains.


Farmer's views on Gutenberg struck a chord with Carl Hancock, founder and CEO of Gravity Forms, who commented in Post Status Slack, "… James said something that I'd said years ago and agree with. Gutenberg should have been a theme or a plugin in the same vein as Elementor instead of a core replacement… It would have allowed the project to move even faster while at the same time would have encouraged competition and innovation within page and site builder functionality and pushed everything forward."


Nick Roach: "Divi 5.0 is what we are calling the 'Foundation Update'"
Elegant Themes' Nick Roach announced plans this week for what he labels The Future of Divi. He said Divi 5.0 will be "a complete rewrite of Divi's core technologies, re-imagined for the future and built using all the knowledge and experience our team has acquired over the last nine years building Divi."
Roach also announced a major paradigm shift in Divi 5.0, highlighting a new Builder API that will give developers the power to create their own modules and offer them to the Divi community. As if that weren't enough of a shift, Roach also shared that shortcodes will be a thing of the past.


Sé Reed of Kerredyn Collaborative embraced the announcement, tweeting "THRILLED about this. YAY @elegantthemes!!!"


Roach acknowledged that the Divi overhaul was going to take some time: "Our goal is to release a beta version sometime next year that everyone will be able to test. After that, the official release will completely depend on user feedback."


Not all Divi users were fine with that. "As nice as Divi 5.0 sounds, it's just sooo far away… especially since it won't have the features I'm looking for at launch which will then take even longer if those features appear at all," said Peter R in a comment on the post. Others were grateful for the acknowledgment, like ProActive Web Solutions owner Scott Farquharson who commented, "This form of transparency goes a long way for site developers that hang their hat on Divi as their exclusive builder."


In related news, Elementor announced a big pricing change this week, completely removing their Studio plan and upgrading existing subscribers to their Agency plan. Their Essential plan will be raised from $49 to $59 per year, although existing subscribers who renew will stay at the $49 per year price.


Has WordPress left professional writers behind?
Blake Bertucelli, who runs Decubing Web Services raised this question in Post Status Slack this week based on Post Status Editor Dan Knauss's article WordPress in Substack's History. As Knauss pointed out, "...something the WordPress ecosystem distinctively lacks for and about itself [is] WordPress writers writing about WordPress professionally and for a living.


Bertucelli argued WordPress severely lacks in its development for writers, noting, "... I believe WordPress has left professional writers behind. Or at least Substack and Ghost are doing way better at nurturing the business of freelance, self published, writing. I have followed and write (under various Pen names) blogs on many major publishing tools. The advice and tooling of Substack and (more recently) Ghost lead to the best outcomes for an independent writer (paid subscriptions) IMO. I work with a lot of struggling creatives and I'm finding myself telling them more and more to get a Substack. (I wish that wasn't the case.)"


Newsletter Glue's Lesley Sim countered: "I don't think it's fair to say WordPress has left professional writers behind, simply because 'professional writers' is such a large market and their needs are extremely different the higher up you go."


There was plenty of discussion around ways to create a Substack-like platform using WordPress, and the need for writers to own their content. Tom Willmot, co-founder and CEO of Human Made highlighted this when he shared a tweet by Vinny Green, former COO of Snopes, saying, "If any journalists are looking to start a newsletter, but you don't want to hand over your content and community to a platform like Substack, I want to help you get started with a more competitive solution on WordPress. DM me or something."


Some, like Courtney Robertson of GoDaddy, felt that paid platforms for writers were not their preferred way to consume content; rather, they rely on RSS services like Feedly.


Nominations open for WPCampus board
In April, Rachel Cherry announced she was stepping down as the Director of WPCampus after almost seven years in the role. Since the announcement, WPCampus has formed a community working group to design, implement, and lead the community transition toward a new governance model.


Business Spotlight: LearnDash
LearnDash is taking cutting-edge e-learning methodology and infusing it into WordPress. We're trusted to power the learning programs for major universities, small to mid-size companies, startups, entrepreneurs, and bloggers worldwide.
The WordPress Business Community

I remember attending Pressnomics back in 2017. Despite being part of the WordPress ecosystem full-time since 2005, it was still one of my first events. I enjoyed it a lot. I met a few folks I'd connected with online. But for the most part, I was an outsider.


There were many highlights of that first event. My roommates (I was being frugal!) became my friends, one of whom is a close friend to this day. And I made a bunch of new connections that are as relevant as ever all these years later. Oh, and the content was solid. Josh and Sally Strebel really know how to put on a good event. (Now, if they'll just do it again…)


We're all on the outside at one point or another and for those of us who've been part of the community for a while it can be easy to forget what that's like.


I'm curious, though. Is it worth it? Is there clear value in being on the "inside" of the WordPress business community? Plenty of folks seem to be doing just fine without attending events, without being engaged on Twitter, without joining our various online communities.


In a word: yes. It's worth it. Humans do best in communities. And in a wild, decentralized ecosystem like ours we need all the help we can get.


Can you make it without being part of the business community? Sure. But why would you when help is available? That's one of the secrets of WordPress' strength—it's open source and we know it's in our best interests to help each other win because it helps us too.


What's worth pondering, then, is what does it mean to be a part of the community? How do you "get in"? I think being "in" is simply a choice. There's no one to give you a stamp of approval, or gatekeep as some might try. If you share our values (there are five of them) and want to be a part of the community, you're in.


Reach out to other folks working in businesses that serve the WordPress ecosystem. Connect, get to know them, and build friendships. Attend WordCamps. Never been? Check out my newcomer's guide.
If you're feeling on the inside, join us in consciously helping others get connected and feel included. If you're feeling on the outside, decide to be in, make yourself at home, and help others do the same.
#WPCommunityFeels:

Brad Touesnard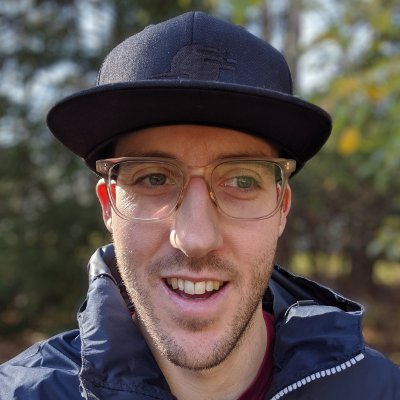 This week, what's inspiring Brad Touesnard, founder and CEO at SpinupWP and recently exited founder of Delicious Brains.
A concept worth understanding: The times we're living through are not as novel as most people think. I highly recommend reading (or listening to) Ray Dalio's book,

Principles for Dealing with the Changing World Order

and listening to

The End of Global Order

episode of the Making Sense podcast. They've helped me understand the similarities to previous times in history. History never repeats itself, but it often rhymes.


A Twitter account worth following: I feel like one of those people who brag that they don't watch any TV, but I spend zero time reading Twitter these days. I do watch TV though. So many good shows. Enjoying House of the Dragon and The Patient recently.


A habit worth forming: Daily exercise. As I get older, I find it easier to exercise daily because the consequences of not exercising are rougher. I sleep worse and generally feel worse when I don't exercise.

In other WordPress news...