State of the Word will be livestreamed from NYC on December 15
In amongst his retweets of Tumblr memes and Goncharov and helping folks leave Twitter—both users and ex-engineers—WordPress co-founder Matt Mullenweg gave WordPress a plug this week. He retweeted David Bisset's news that "December 15th will be @photomatt's 'State of the Word' where he reviews the last year of #WordPress, future, and show graphs and.. stuff."


WordPress Executive Director Josepha Haden Chomposy posted at WordPress.org: "Join Matt as he provides a retrospective of 2022, the latest WordPress releases, Site Editor advancements, and a return to in-person events around the globe, among other topics."


Freelance developer Henri Helvetica tweeted, "Would attend this if I could. But I hope to hear about the work the Core Performance team has been doing for the platform. That and maybe about T🍑mblr. 🙃"


Wholegrain Digital shares vision for a greener WordPress
Following the launch of oursustainablewp.org earlier this month, Greenwood said his team— described as "London's original sustainable WordPress agency" on their website—wanted to contribute to the conversation "and so we've put together an outline vision, combining some of our thoughts from where we are now with some of the vision that I presented back in 2017 at WordCamp Europe in Paris."


Wholegrain Digital's vision covers ways the WordPress community could create a sustainable future through collaboration, code efficiency, rethinking events, using renewable energy in hosting, and openly sharing knowledge.


In his lightning talk at WordCamp Europe 2017, Greenwood, a leading voice in the sustainable design scene, spoke about zero carbon WordPress.


Dan Knauss leaves Post Status
Sad news this week for the Post Status team: "This is my last post as editor of Post Status. Thanks to all our great contributors, guests, members, sponsors, and people who keep #WordPress lively!" That tweet from Dan Knauss, who has accepted a full-time gig at StellarWP "writing about generally technical things," as he put it in Post Status Slack.


"Of course, this doesn't seem like moving much at all," Knauss wrote in his announcement post, Jobs Change, Membership Doesn't, adding "One of the great things about the distributed work culture of WordPress is that it's all here every day — online, on Twitter, and in Post Status Slack — wherever we are in the world."


In Post Status Slack, Newsletter Glue's Lesley Sim wrote, "… what a heartfelt goodbye post. I look forward to nothing changing and continuing to have lots of chats with you in the future!! Thank you for all the incredible work you've done for post status. StellarWP is getting someone stellar!!"


Agencies come together to discuss WordPress Enterprise paradox
The conversation came about after Magne Ilsaas, CEO and founding partner of enterprise agency Dekode, published The WordPress Enterprise Paradox earlier this month. In the piece, Ilsaas outlined his concerns about the future of enterprise WordPress agencies that don't work together.


It prompted Willmot to tweet, "Good post on @post_status from our friends at @dekodeno on what we need to do differently as Enterprise WordPress agencies if we want to continue to grow and flourish. 🧵👇" Willmot also hosted a live discussion with Ilsaas and others from enterprise agencies (202 people tuned in).


According to Dan Knauss at Post Status, "Their main concern is the challenges that arise from not having a well-defined brand and market that allows 'WordPress for the Enterprise' to stand out—without being tied to a particular WordPress company or host."


Where does WordPress fit in the enterprise tech industry? Knauss goes down a rabbit hole exploring jargon, the current state of play, and the WordPress Way in The Enterprise.


Happy Black Friday!
It's Black Friday and "The number of plugin deals is staggering. Almost too many to scroll through!" posted the WPMinute's Eric Karkovack in Post Status Slack this week.


Or as Pagely co-founder Josh Strebel joked, "Black Friday, F yah! Get a free pink check mark (nod to tumblr's epic troll) and pay 93% more for Pagely. I'll let @Jeff Matson fill you in."


"To all the WordPress businesses/makers/developers.... Wishing you the very best for Black Friday sales this year. Sending good vibes to you all!!!" tweeted Townsend.


It seems this year hasn't been a memorable one for DevriX CEO Mario Peshev who tweeted, "The least exciting Black Friday I can remember. Is it just me or are most offers nowadays not really lucrative? Any good picks I'm missing?"
Business Spotlight: LearnDash
LearnDash is taking cutting-edge e-learning methodology and infusing it into WordPress. We're trusted to power the learning programs for major universities, small to mid-size companies, startups, entrepreneurs, and bloggers worldwide.
#WPCommunityFeels: Iain Poulson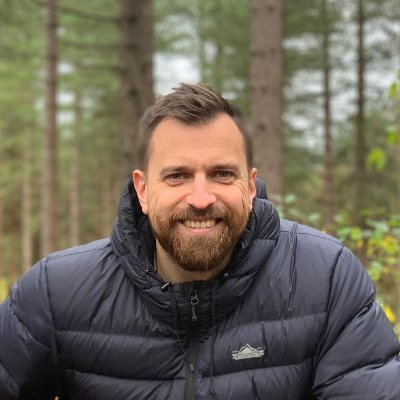 This week, what's inspiring

Iain Poulson

, co-founder of FlipWP and product manager of Advanced Custom Fields at WP Engine.
A podcast worth listening to: I'm a big fan of the

Press This

podcast. I'm in awe of how consistent David Vogelpohl was. It's now in the hands of the excellent Doc Pop.


A concept worth understanding: If you're building software then having a basic understanding of SQL is something I highly recommend. A lot of frameworks, including WordPress, abstract away the database layer of SQL queries, but having good knowledge of how to write queries, join tables, and aggregate data is an essential skill for a variety of roles.


A Twitter account worth following: I've been following

Ian Nuttall

for a while, but his recent content on programmatic SEO has been really interesting, especially as he uses WordPress in his stack and a number of essential plugins, like ACF, WP Migrate, and WP All Import, to build out his sites.


An article worth reading: Rocks, Pebbles, Sand by Jason Cohen is an essential read if you want to learn more about project management, prioritization, and product strategy.


A habit worth forming: Aside from the usual habit of reading more, at the start of the year I found tracking my habits and daily tasks helpful in being more productive and achieving more. I use the

Everyday app

to track and record my progress.
Explore the New GoDaddy Pro Academy with Kristina Romero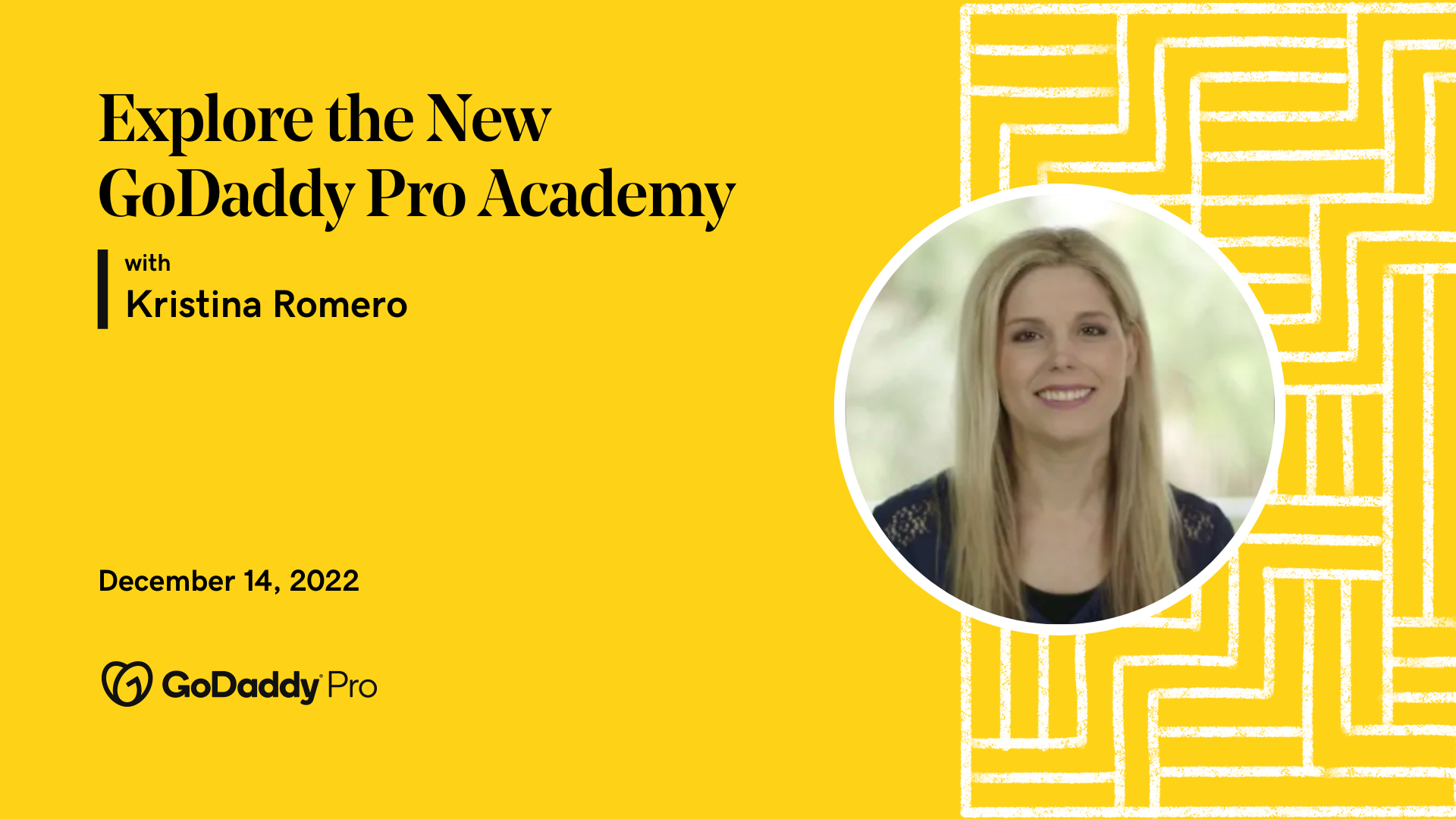 Whether you're looking to start a new web design business or grow an existing one, the GoDaddy Pro Academy has the resources you need!
In this session, Kristina Romero previews some of the new tools that the GoDaddy team has put together to help your business succeed, whether you offer design, development, care plans, SEO services, or consulting, there are resources for you! We will also hold a live Q&A after the webinar.
This free virtual event is presented by GoDaddy Pro and will take place on Wednesday, December 14, 2022 at 3pm EST.

In other WordPress news...