WP Collective: A new nonprofit to fund WordPress contributors
We're kicking off today with some badass WordPress news because that's always a good way to end the week.


The collective's first goal is to raise money for a six-month accessibility fellowship for a core contributor who is already doing this work. Eric Karkovack at the WPMinute sums up why the WPCC is needed: "It's a familiar refrain: the WordPress project needs contributors. But getting involved can be difficult for individuals who aren't corporately sponsored."


"This is easily the biggest news in #WordPress this year," tweets, Morten Rand-Hendriksen, Senior Staff Instructor at LinkedIn Learning, adding, "… congrats to @sereedmedia, @courtneyr_dev, and everyone else involved on the launch of this very necessary initiative. Responsible independent #opensource funding is possible!"


Brian Gardner, a designer and Developer Advocate at WP Engine, tweets, "The people have spoken: Make #WordPress better™ 🪄 Love seeing this FR. 💙🤍"


Robertson and Adams Farrell joined Reed and Jason Tucker on the WPwatercooler podcast this week to share why they started the WPCC.
Gooding notes, "One of their commonalities was a sincere desire to contribute more but not enough time in the day. With very few sponsored contributor positions available, volunteering is not always possible, resulting in the project being led primarily by sponsored contributors."
Newsletter Glue co-founder Lesley Sim sums up the news well, "Yes!! This is so cool. This creates a way for individuals/companies to donate money in order to further the open source WordPress project. Previously, companies would sponsor contributors by hiring them."
CertifyWP set to launch WordPress credentialing process
Board member Michelle Frechette says the organization is in the process of seeking non-profit/501(c)3 status in the US, and it will be the first of its kind for WordPress credentials.
"Part of developing a credential for WordPress is establishing a baseline of skills for those entering the WordPress job market, including the US Department of Defense, which requires a credential for entry," says Lewallen. "The beauty of a credential like this is that it can benefit any company that is hiring in WordPress. Along with the benefits it will bring for WordPress users and contractors."


The next steps, says Frechette, will involve creating a standardized exam for becoming credentialed, and gathering letters of endorsement from those hiring in WordPress and for roles within the community.


AI content generator writes working WordPress plugin on first try
AI content generators are making waves across many industries, and the world of WordPress plugins is no different. Developer Johnathon Williams got folks talking this week when he tweeted, "ChatGPT wrote a working WordPress plugin for me today on the first try. Custom menu item, custom admin screen, saving a custom options value, validating the field before saving ... Holy hell."
The OpenAI language model was released last week and it seems WPMU DEV is already pushing its capabilities, with CTO Aaron Edwards tweeting, "It's able to write custom code addons for many of our @wpmudev plugins. It knows our hooks!"
Should WordPress developers be worried that a chatbot can write plugins? Entrepreneur Michael Hebenstreit ponders: "#AI is now capable of writing working code (among many other things) based on instructions via chat. This changes everything. Imagine what will be possible in 10 years 🔥"


And in case you were wondering what ChatGPT thinks of the WordPress community...
Block Editor coming to WordPress support forums
The WordPress.org Meta Team is experimenting with how they can bring the block editor into the support forums. Gooding notes, "That they are even considering this is a testament to how far the block editor has come, as the support forums provide a critical lifeline for WordPress users who are struggling with their websites and wouldn't benefit from adopting a buggy editor."


In his announcement at WordPress.org, Automattic-sponsored contributor Alvaro Gómez says initially, four blocks will be added to the support forums: paragraph, list, quote, and code.


GoDaddy launches Managed WooCommerce Stores solution
GoDaddy officially launched its new Managed WooCommerce Stores solution this week. The multi-channel commerce platform is aimed at growing businesses and leverages technology from the web host's acquisitions of Pagely in 2021, SkyVerge in 2020 and Sellbrite in 2019


Managed WooCommerce Stores allows businesses to sell products across popular marketplaces and social channels, all from a single unified dashboard. Business owners can create unlimited staff accounts and integrate point-of-sale transactions to manage operations more easily, send emails and automate abandoned cart recovery, and view and manage cross-channel inventory, product catalog, shipping, and payments. The platform is available in the US, Canada, and the UK.


According to Osama Beider, President of GoDaddy Commerce, "GoDaddy is one of the largest providers of WordPress solutions, and we're committed to ensuring businesses with more complex needs can also access seamless e-commerce solutions."


Pagely Senior Software Engineer Austin Adamson tweeted: "It's been really amazing to be a part of the release of Managed WooCommerce Stores at GoDaddy. A lot of smart people, not me but everyone else 😉, worked really hard on this and the quality of the product shows that. Nicely done @Pagely team!"
Business Spotlight: LearnDash
LearnDash is taking cutting-edge e-learning methodology and infusing it into WordPress. We're trusted to power the learning programs for major universities, small to mid-size companies, startups, entrepreneurs, and bloggers worldwide.
#WPCommunityFeels: Scott Buscemi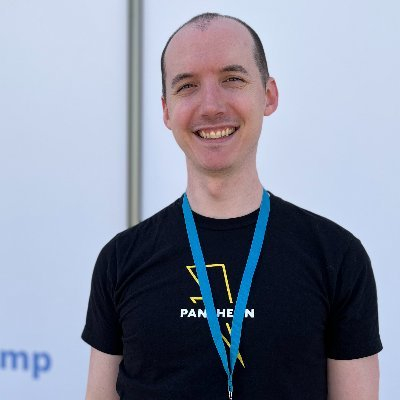 This week, what's inspiring Scott Buscemi, product manager at Pantheon. Check out Pantheon's

early preview

of the Bedrock Composer-Managed WordPress site template.
A podcast worth listening to: I'm a huge fan of

Lenny's Podcast

. Lenny interviews the best product managers and growth experts.


A concept worth understanding: At its core, culture is how folks are fired, hired, and promoted. Folks will do what gets promotions at an organization, so it's up to leadership to make sure that is calibrated right.


A Twitter account worth following: Levels. How blood sugar affects metabolic health isn't talked about enough outside of diabetes. Wearing a continuous glucose monitor for a few months gave me life-changing insights.


An article worth reading:

This tweet

is a mini article about the traps B2B product teams fall into that results in terrible UX.


A habit worth forming: Every month, I write a "Month in Review" journal entry for a more macro reflection of my days. Attached are always my top 10 photos I took in the past month.
Explore the New GoDaddy Pro Academy with Kristina Romero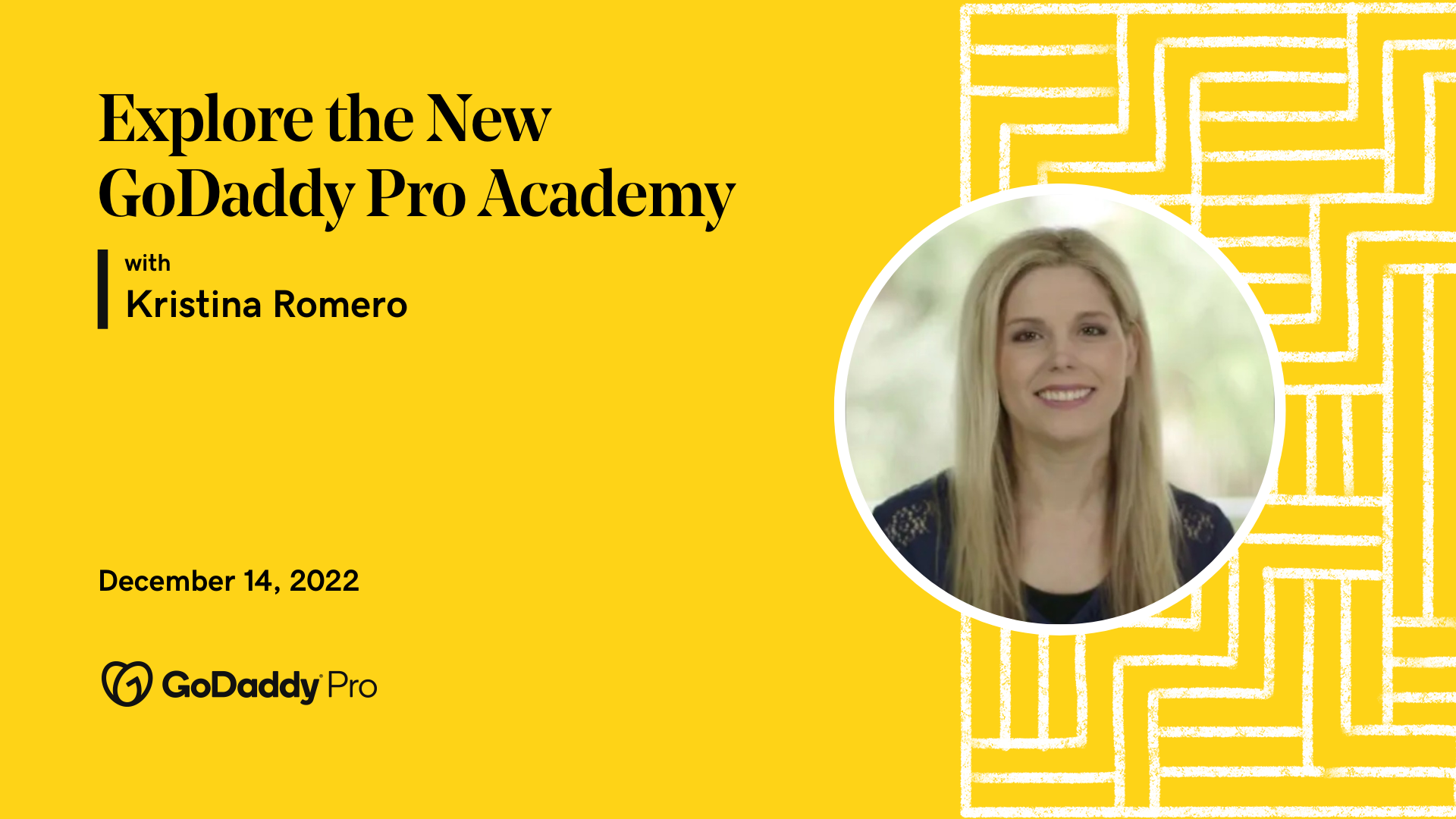 Whether you're looking to start a new web design business or grow an existing one, the GoDaddy Pro Academy has the resources you need!
In this session, Kristina Romero previews some of the new tools that the GoDaddy team has put together to help your business succeed, whether you offer design, development, care plans, SEO services, or consulting, there are resources for you! We will also hold a live Q&A after the webinar.
This free virtual event is presented by GoDaddy Pro and will take place on Wednesday, December 14, 2022 at 3pm EST.

In other WordPress news...