This is the last issue of The Repository for 2022.
It's been a huge year for the newsletter and we can't thank you enough for spreading the word, supporting WordPress journalism, and helping The Repository continue to be one of the top news sources for WordPress.
We're taking a break. Thank you so much for reading, and we'll see you again on January 13, 2023.
- Rae and The Repository team
This week in WordPress
Matt Mullenweg delivers annual State of the Word address, focusing on Gutenberg's progress and new community tools
Gutenberg. WordCamps. Collaboration. WordPress turning 20. The Future. The State of the Word was on Thursday and, like every year, there's a lot to unpack.
WordPress co-founder Matt Mullenweg, delivered his annual address in person at Automattic's (previously Tumblr's) New York office to a small crowd for the second year in a row, making sure everyone knows he's important on the internet. "I laughed out so loud at @photomatt wearing the two blue checks. Well played sir. Well played!" tweets Yoast Head of Relations Taco Verdonschot.
Gutenberg was a big focus of the address, with Mullenweg sharing examples of how it's being used by Tumblr, Engine Awesome (a Laravel-based SaaS application), the Pew Research Center, and the Day One app. He hopes Gutenberg can create an "open block standard that can be used anywhere," where users learn it on one system and it can be applied in other apps, writes Gooding.


Mullenweg made a few announcements: new taxonomies for the WordPress.org theme and plugin repositories will launch this month, the WordPress project is now officially supporting the WordPress Sandbox project (and there's a new WordPress Playground website), and a new site has been launched for WordPress' 20th anniversary.


Torque Editor Emily Schiola says the themes covered in this year's address were familiar, such as the power of the community and the importance of keeping open source open. "But others, like collaborative editing within the dashboard and new plugin taxonomies, spoke to an exciting and vibrant future of the project that couldn't have been imagined when it was created 20 years ago," she writes in Open for All: State of the Word 2022.


Earlier today, Courtney Robertson, who went along to the SOTW in person, and is a founding member of the WordPress Community Collective, joined Jason Tucker, Sé Reed, and Jason Cosper on the WPwatercooler to record a State of the Word 2022 Recap.


"This may sound goofy, but I'm so jazzed about the future of WordPress. There are so many opportunities to be explored with Gutenberg, and I love teaching new clients how to use the Site Editor. It's the future, kids. #SOTW" tweets WordPress writer D.J. Billings.
WordPress VIP debated taking down New York Post's Hunter Biden story
When the New York Post published its controversial story about Hunter Biden's laptop in October 2020, it forced WordPress VIP—the Post's hosting service—to weigh up whether to take down the story, Matt Mullenweg reveals on the latest episode of The Verge's Decoder podcast.


Speaking with host Nilay Patel about what Twitter owner Elon Musk can learn from Tumblr, Mullenweg says there were internal discussions at the time about whether the Post had violated Automattic's terms of service. While Twitter and Facebook both temporarily restricted links to the story as questions were raised about the provenance of the laptop's content, Automattic decided not to touch it.


"It maybe skirts some of the rules we have against non-consensual hacked material, but it also fits in with these other rules, including being a major tier journalism organization and a public interest," says Mulllenweg. He describes his company's moderation policies as a "starting point, adding, "The interpretation of the policies is really where I think the art and science of it is."
SQLite set for inclusion in Performance Lab plugin
Yoast-sponsored Performance Team contributor Ari Stathopoulos proposed making WordPress officially support SQLite back in September, arguing that small and simple websites, like blogs and company sites with an about page and a contact form, don't benefit from having to use WordPress's standard MySQL database, only increasing their hosting costs.


Codeat CTO Daniele Scasciafratte tweets, "The pull request for SQLite integration in WP is just 5200~ lines of code. Are you ready for this? 🤠😎"
Gutenberg 14.7 out now, features experimental features
Gutenberg 14.7 was released last week and "it's packed with quite a few features, some of them still experimental," writes Birgit Pauli-Haack in the Gutenberg Times Weekend Edition 238.


For more, Olsen joined Pauli-Haack on the 77th episode of the Gutenberg Changelog podcast to talk about the latest Gutenberg release and what's coming next for the block editor.
Mailchimp for WordPress plugin listed for sale in Hacker News post
Unsurprisingly, van Kooten's offer has drawn speculation regarding Mailchimp for WordPress's success. "The reason he's selling it is because it has outlived its usefulness," comments Marcus Lowell Tibesar on Gooding's article. "Mailchimp now has all the integration tools for WordPress available for download on its website." Another commenter, David Anderson, says, "Around €30k/month profit before taxes for half a day of work a week—why would someone let that go? Lots of plugin developers sell up when they lose motivation or the thing gets too big for them—but they don't sound like the reasons here."


So why's he selling? van Kooten says he's lacking motivation and "it feels like a disservice to my users to keep doing this for long." He also says as a father "I honestly just want to work as a programmer on lower level stuff vs. as a web developer on something involving lots of subjective details."


Despite not being officially affiliated with or developed by Mailchimp, Mailchimp for WordPress boasts more than 2 million active installs and over 42 million total downloads.
4,195 plugins added to WordPress.org this year, report finds
Theme developer ILOVEWP has published a report on the most popular WordPress plugins released in 2022. The report uses publicly available data for plugins in the WordPress.org repository and found in all, nearly 4,200 plugins have been added to the official repository so far this year. Notably, only seven of those have achieved at least 50,000 active installations.


Awesome Motive's David Bisset extracted a few key stats, tweeting: "Interesting 'most popular #WordPress plugins in 2022 on WordPress.org' report from @dumitru:
👉🏻 4,195 plugins were uploaded in 2022 by 3,139 authors.
👉🏻 72% have no ratings, 15.5% have one.
👉🏻 1,219 plugins (29%) never been updated."


The data comes after Ellipsis Marketing Managing Director Alex Denning wrote in October that WordPress.org is ineffective for plugin distribution in 2022, publishing data to support his argument that new plugins are not passing the 100k, 500k, or 1m+ install thresholds, and the directory isn't giving plugins organic reach.
Brizy raises $2.4 million, Awesome Motive launches email service
No-code website builder and plugin developer Brizy has raised $2.4 to develop a multi-platform site builder. Co-founder and CEO Dimi Baitanciuc says the company will use these funds to fuel aggressive growth over the next 18 months. Top priorities include hiring, marketing, and developing the company's next iteration of tools.


In other business news, Awesome Motive has launched SendLayer, an SMTP email service API that prevents newsletters and other emails from being marked as spam. Though the API has technically been out since April of this year, founder Syed Balkhi says it's undergone extensive testing since and has evolved into an even more user-friendly product.
Business Spotlight: LearnDash
LearnDash is taking cutting-edge e-learning methodology and infusing it into WordPress. We're trusted to power the learning programs for major universities, small to mid-size companies, startups, entrepreneurs, and bloggers worldwide.
#WPCommunityFeels: Andy Fragen

It was a relaxed vibe with an edge of excitement yesterday when Matt Mullenweg delivered his second State of the Word in person at Automattic's beautiful art-covered, New York City offices (previously belonging to Tumblr). One attendee even described the atmosphere as reminiscent of early WordCamps.


I sat next to Mike Melanson, Senior Editor of the ReadME project at Github. He, like many others, is no stranger to WordPress, yet his questions and observations reminded me how much what seems obvious to us (e.g. the difference between WordPress.org and WordPress.com) isn't to others.


Matt seemed to enjoy himself throughout the address – he had a smile and air about him that, while consistent on the surface with his public persona, seemed to be more relaxed and at ease. For all the pushback and flak he gets, warranted and not, it's clear that he genuinely loves WordPress and the community around it, and hosting the address in the smaller space seemed to let out more of his love for all things WordPress.


Matt spoke confidently—and with examples—about Gutenberg becoming "bigger than WordPress." It's hard to see that today, yet I love Matt's sense of vision. While talking through the highlights of the past year, and sharing a look to the future, he wove in references to future generations, including his hope that there would be a State of the Word 100 years from now.


But what really struck me, before Matt had even started his address, was Josepha Haden Chomphosy kicking off the event with a poignant question: "Why WordPress?" She referenced the four freedoms of open source and the foundation they provide, then wrapped up with her personal conclusion: "We secure opportunities and freedoms, long into the future, for people who may not even know that those freedoms should matter to them yet."


Josepha's words hit home for me. WordPress, both the project and the ecosystem we've all built, and are building around it, has challenges. WordPress is ours, though. And while the majority of folks using WordPress today may not know or care about open source and the community that makes this project possible, they don't need to, and that's the beauty of it. Some of them will. They'll share our passion, recognize their own ownership of WordPress, and be part of the reason why WordPress continues to grow, even 100 years from now.
#WPCommunityFeels: Andy Fragen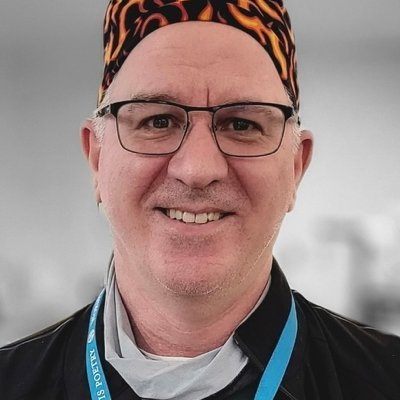 This week, what's inspiring Andy Fragen. Andy is a trauma/acute care surgeon and WordPress core contributor, WordPress. He's been developing

Git Updater

for almost 10 years.
A podcast worth listening to: I've been a Mac nerd since I bought my first 128k Mac in 1985. I love listening to the

Accidental Tech Podcast

.


A concept worth understanding: There is no such thing an an unsolvable problem; just a solution you haven't yet found.


A Twitter account worth following: Ymir developer

Carl Alexander

is a brilliant knowledge-sharer and a great friend.


An article worth reading:

Leaving the Basement

by Kris Nóva is a fascinating debrief on scaling for rapid growth in a Mastodon server.


A habit worth forming: As I tell my kids, it's easier to be nice than to be mean. Say please and thank you.

In other WordPress news...