Decision Time for WordPress Performance Team: Unbundling the Performance Lab Plugin
As Sarah Gooding at WP Tavern reports, Yoast-sponsored contributor Ari Stathopoulos put a call out for help in December to test new SQLite functionality that had been bundled into the Performance Lab plugin. In response, Mullenweg said, "…it feels like we're stuffing things into PL unnecessarily." SQLite has since been submitted to the repository as a standalone plugin.


Gooding notes that to galvanize a base of testers for upcoming performance features, the Performance Team has leaned towards bundling new functionality into the Performance Lab plugin, which has more than 30,000 active installs.


Performance Team contributors are now voting on three options for a solution to support performance modules as individual community plugins. Voting closes on January 20.
Awesome Motive Acquires Duplicator
"First [WordPress] acquisition of 2023?" tweets Kinsta Business Development Specialist Shusei Toda.


If you're looking for a motivating, feel-good read, make sure to check out Duplicator co-founder Robert Riley's write-up about the acquisition. Riley and his business partner, Cory Lamle, launched Duplicator back in 2011 and have seen quite the growth in feature integration since. Now they're passing the Duplicator torch to Awesome Motive to work on the next big thing.
ClassicPress Users Vote to Re-Fork WordPress 6.0
Amid ongoing discussions about the future of the project, project director Viktor Nagornyy has proposed a hybrid approach to retaining compatibility with WordPress themes and plugins. Contributors are leaning towards using ClassicPress core committer Álvaro Franz's WP-CMS fork based on WordPress 6.0 but have not yet finalized the details.


ClassicPress was originally developed as a pared-back fork of WordPress based on version 4.9 that uses the TinyMCE classic editor as the detail option with no block editor. It's run under a non-profit organization called the ClassicPress Initiative.


Gooding notes that some users taking part in the discussions see "re-forking as postponing the inevitable, kicking the can down the road until the next re-fork, but it is the only option if users want to retain compatibility with the rest of the WordPress ecosystem."


If you're wondering "why ClassicPress?" check out Nagornyy's spirited comment below Gooding's initial report about the vote in December. In a nutshell, he says ClassicPress was born out of a desire for community-driven governance.
Automattic Launches Blaze Ad Network on WordPress.com and Jetpack
Whether you're a long-time Tumblr user or you migrated there after Elon Musk bought Twitter, you're probably familiar with Blaze, Tumblr's advertising tool. Automattic is now bringing Blaze to WordPress.com and all Jetpack sites. Users will be able to promote posts for anywhere from $5 to $500 per day.


Digital Marketing Agency Upley tweets, "If I were @GoogleAds, I'd be a little worried about @Automattic Blaze Ad Network, with 455 million available sites to partner with! Google has been trying to go after WordPress Sites, so it is only fair!"


Automattic's Blaze expansion comes just weeks after the company brought a newsletter product to WordPress.com and Jetpack. The product, simply called WordPress.com Newsletter, allows users to schedule and publish newsletters under both free and premium plans.
Block Protocol to Release New WordPress Plugin with OpenAI-Powered Blocks
Block Protocol is set to release a new WordPress plugin next month that will "extend the power of WordPress dramatically," according to co-founder and HASH CEO David Wilkinson.


In a video published on co-founder Joel Spolsky's blog, Wilkinson demos the plugin's OpenAI DALL-E-powered image generation block and a GPT-powered block for generating text. The plugin will be launched alongside version 0.3 of the Block Protocol specification.


When Spolsky launched Block Protocol in January last year, he said he hoped to "foster an open source community that creates a huge open source library of amazing blocks." His announcement drew an enthusiastic response from WordPress co-founder Matt Mullenweg, who at the time tweeted: "This is 100% what Gutenberg is trying to do, and it's designed to not be @WordPress-specific, with the idea that Gutenberg blocks become cross-CMS," adding, "Maybe we can combine efforts?"


A Year in WordPress Core: 2022 By the Numbers
"Phew, took me some hours to put together this😅" tweets Jb Audras, CTO at Whodunit and a WordPress core committer, who has shared a fascinating recap of core contributions in 2022 on the Make WordPress Core blog.


In 2022, 988 core contributors—including 398 first-time contributors—shipped 2,597 commits, compared to 1,852 in 2021. Yoast topped the list of contributions by company (for the first time ever?) with 1,452 commits, followed by Automattic (866), Whodunit (676), 10up (501), and Bluehost (226).
Editor Eric Karkovack highlights at The WP Minute that Audras' recap "… features several charts that demonstrate how much work goes into building and maintaining the project."


Birgit Pauli-Haack from the Gutenberg Times points out that "All these graphics, while very interesting and impressive, are discounting hundreds if not thousands of contributions made on the Gutenberg GitHub repository."


Gutenberg 14.8 and 14.9 Introduce New Site Editor Interface and Global Styles Features
Gutenberg 14.8 was released on December 22 and brought with it an overhauled Site Editor interface. The update introduces "browse mode," which allows users to select from a menu of features and styles on the left.


Version 14.8 also incorporates the new Style Block, which is nestled within the Global Styles panel. The Style Block helps users visualize global style changes involving both core and third-party blocks without having to save and preview each individual shift.


Gutenberg contributors followed up with another update, Gutenberg 14.9, on January 4, 2023. Version 14.9 allows users to push individual block changes to Global Styles using a new button that applies a single change to all blocks of a specific type.
2022 Year in Review: Insights from WordPress Founders, Developers, and Agencies
If you enjoy reading year-in-review posts, here are 21 from founders, developers, and agencies. There's a welcome lightness to this year's recaps that has been missing in recent years – growth (both personal and profit), connecting in person again, and a genuine enthusiasm for what 2023 may bring are common themes.

#WPCommunityFeels: Milana Cap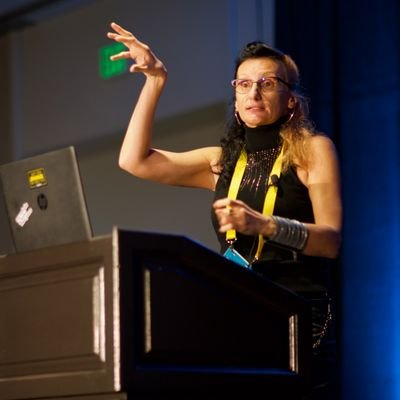 This week, what's inspiring XWP engineer and freelance WordPress/PHP developer Milana Cap.
A podcast worth listening to: I'm not much of a podcast listener. I tried several times but just seem to fail in fitting them into my schedule and workflows. That being said, I do have several of them which I did listen to a couple of episodes and found very interesting. One of them is Art of Darkness, hosted by Kevin Kautzman and Brad Kelly.


A concept worth understanding: Without open source, none of this is working. By "this" I mean "your whole life": banking systems, health care, the whole economy, really. And some parts of it depend on the free time of a single person. Let that sink in.


A Twitter account worth following: In light of the open source concept, I'd say

@phpc

. I would love for the WordPress community to mingle more with the PHP community. It would be beneficial for both.


An article worth reading: The many gifts of awkward SILENCE by Jessica Hagy. In my mind, the article celebrates weird and awkward, unpleasant and patience. Looking at younger generations, such as my daughter who's now 18, I see them avoiding anything that's even remotely unpleasant. That's such a shame because so many good things are born out of unpleasantness and adversity. Just take a look at boredom! So I hope this article will inspire everyone to take a walk through that cactus forest, they might find a rare flower.


A habit worth forming: Regular exercising. "Regular" is a keyword here. Give your body a chance to blow your mind. It will.
Improve Your Ecommerce Engagement to Sell More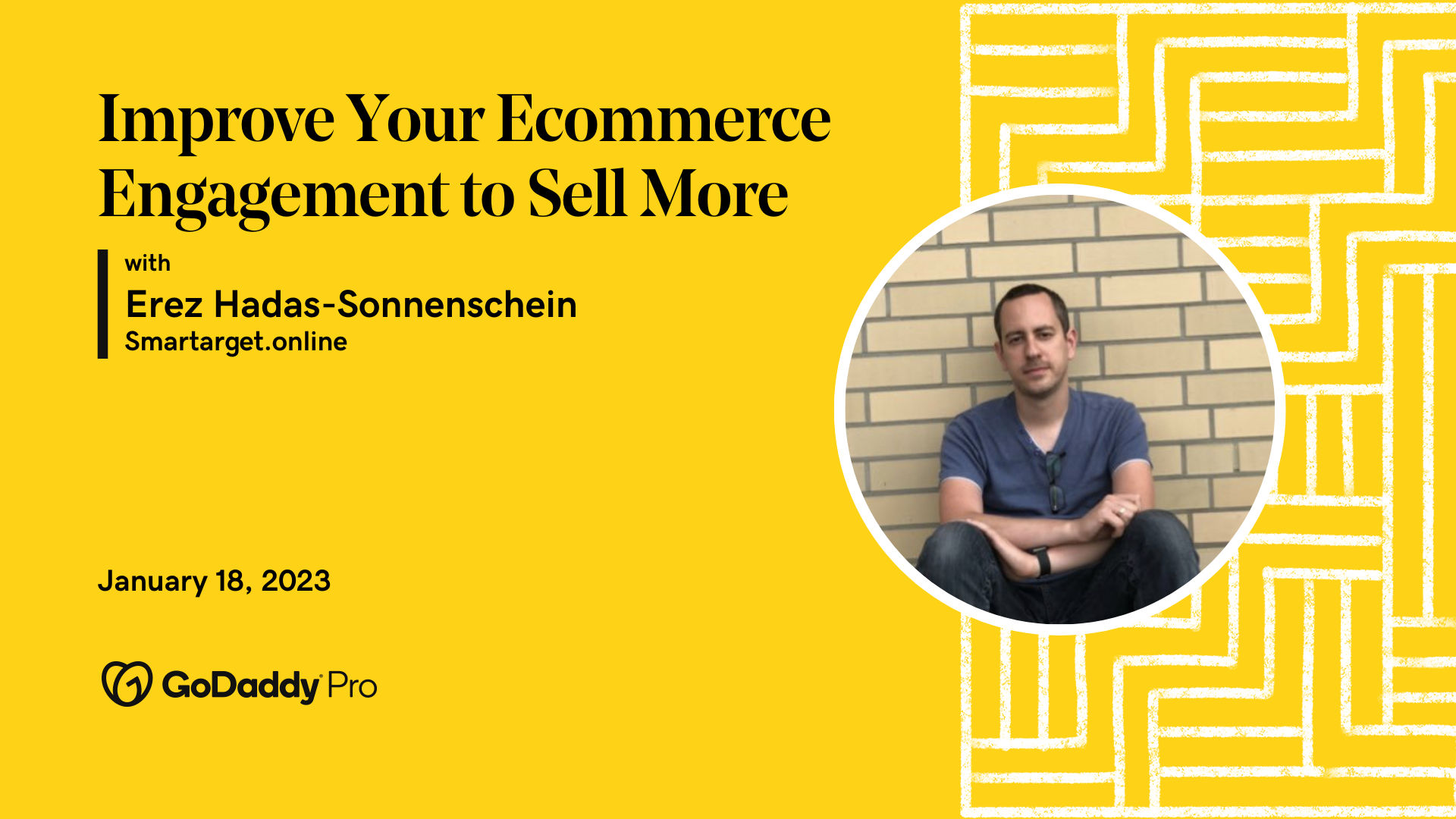 With the new year comes new opportunities—and ecommerce presents maybe one of the best chances to capitalize on new opportunities. Next week, Erez Hadas-Sonnenschein will be joining the GoDaddy Pro meetup and talk about engaging customers with a whole suite of tools.


Erez is the co-founder of Smartarget.online, which helps ecommerce websites around the world to improve customer engagement and to sell more. Smartarget offers 20+ different apps that any WordPress site can start using without any technical knowledge, such as: Contact Us app, Popups, Social Proof apps, and more.


This free virtual event is presented by GoDaddy Pro and will take place on Wednesday, January 18, 2023 at 3pm EST.



In other WordPress news...