WordPress Executive Director Outlines 2023 Goals for the WordPress Project
Yesterday, WordPress Executive Director Josepha Haden Chomphosy shared WordPress' big picture goals for 2023. She says this year's goals, which focus on CMS, community, and ecosystem, round out the "excellent vision-setting" shared in the recent State of the Word and her Letter to WordPress published last week.


As Gooding reports, contributors have also called on WordPress co-founder Matt Mullenweg to consider having the project devote some time to working through old tickets and fixing bugs. Last week, Remkus de Vries, who runs Truer than North, kicked off a discussion about "cleaning up" when he tweeted, "🙋🏼‍♂️ Would it make sense to periodically dedicate one release cycle for #WordPress to just fixing bugs and not introducing anything new?" prompting WordPress co-founder Matt Mullenweg to reply he'd be "… happy to look at one of those a month this year. Let's plan it out."
WordCamp Europe Tickets Now On Sale
"I just got my ticket for #WCEU this year. Looking forward to meeting you 🫵 in #Athens this summer," tweets Ralf Wiechers, a consultant and WP Meetup Hamburg organizer, and among the first to secure a ticket to WordCamp Europe 2023.


The first batch of tickets for the event went on sale yesterday. As Sarah Gooding explains at WP Tavern, general tickets for the event, scheduled for 8-10 June in Athens, Greece, are €50, a fraction of their true cost and heavily subsidized by sponsors. WCEU is also offering micro-sponsorship tickets for €150, which organizers say is closer to the real cost of attendance.
For companies with more cash to splash, Mike Stott, a Senior Software Engineer at Automattic, tweets, "If you're wondering whether sponsoring WordCamps is a good idea and measuring ROI might be tough... Don't be. It can lead to unexpected things. Just over a year after this [conversation with Matt Mullenweg] our product was acquired by Automattic."
But not everyone has the cash to sponsor a WordCamp, let alone attend one. Taco Verdonschot, Yoast's Head of Relations, tweets, "If you're part of a typically underrepresented group in Tech, and you have financial obstacles preventing you to submit a talk for #WCEU, please please please reach out to the @Yoast Diversity Fund!" He links to linking to Yoast Diversity Fund.
WordPress 6.2 Set for 28 March, Includes Fourth Beta to Accommodate WordCamp Asia
Work on WordPress 6.2, the first major release of 2023, is already underway. It's slated for release on 28 March 2023, and will include up to Gutenberg 15.1 for a total of 10 Gutenberg releases.


Automattic-sponsored core contributor Héctor Prieto shared the Core development team's WordPress 6.2 planning roundup, which details the version's beta, release candidate, and dry run dates. The proposed schedule includes four Beta releases to accommodate the first WordCamp Asia and avoid having major release milestones close to this event.


A known but new face will be contributing to this release: Felix Arntz, a Developer Relations Engineer at Google, WordPress core committer, and WordPress Performance Team rep, tweets, "After many years of contributing, I'm part of a #WordPress release squad for the first time 😊 I'm excited to collaborate with the team and help shape the new Performance Lead role so that we can document its responsibilities for the releases to come!"


Thierry Muller, a fellow Googler who's also on the Performance Team, tweets, "This is a big deal for WordPress Performance (aka #WPP)! Congrats and thank you @felixarntz for being the first person taking on this new role and setting the path for future versions. Exciting times ahead!"


Meanwhile, Automattic-sponsored contributor Anne McCarthy has created a video exploring the site building differences between WordPress 5.9 and 6.2, reports Sarah Gooding at WP Tavern. It's clear that 6.2 will bring smoother browse mode interactions, a more intuitive Navigation block, and extended Style Variations, among other things.
WordPress.com's Revamped Jetpack App Causes Confusion Among Users
Gooding says that WordPress.com users who are unfamiliar with the history of the mobile apps and see it all as "WordPress" may not be aware that Automattic's integrated products have been controversial features in the official WordPress apps for nearly a decade.


She also calls out the poor messaging in the announcement, saying it "presents Jetpack as just a new optional app and doesn't convey the urgency of migrating if users still want access to stats, notifications, the reader, and any additional paid features."


At the WP Minute, Editor Eric Karkovack says the lines between the open-source WordPress.org and its commercial counterpart WordPress.com (owned by Automattic) have long been blurred and confusing.
New Look for WordPress Themes Directory
The new version will also incorporate updated theme taxonomies and improve overall usability.


Along with a stack of feedback and suggestions, Elma Studios' Ellen Bauer comments, "I love the fresh look, sooo long overdue 😍 Thank you so so much for your work Beatriz, really amazing!!!"
#WPCommunityFeels: Jonny Harris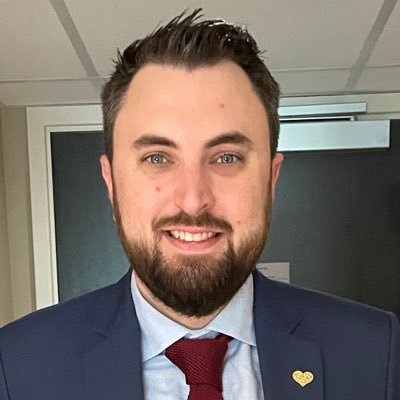 This week, what's inspiring WordPress core committer and freelance PHP/React developer Jonny Harris.
A podcast worth listening to: A podcast I always find interesting is This American Life, a set of stories from America. As a Brit, I find them interesting.


A concept worth understanding: That human beings respond to negativity. That you can put 9 good things out in the world, but if you put out one negative one, people will take note of that. You have to be careful about how negative you are, especially on social media. People will take note of it.


A Twitter account worth following: @jasonbahl always makes me laugh and is a very talented developer.


An article worth reading: The Cost of Contribution by Alain Schlesser. Alain is an important voice in the WordPress open source project. He is also a great speaker and thinker. This article is from a great talk from WordCamp US 2019, that really made me think the cost of contributing to core.


A habit worth forming: Ensuring you see daylight first thing in the morning. It sets you up for the rest of the day. Just go outside for a while in the morning.
Digital Payment Transformation: Growing Your Business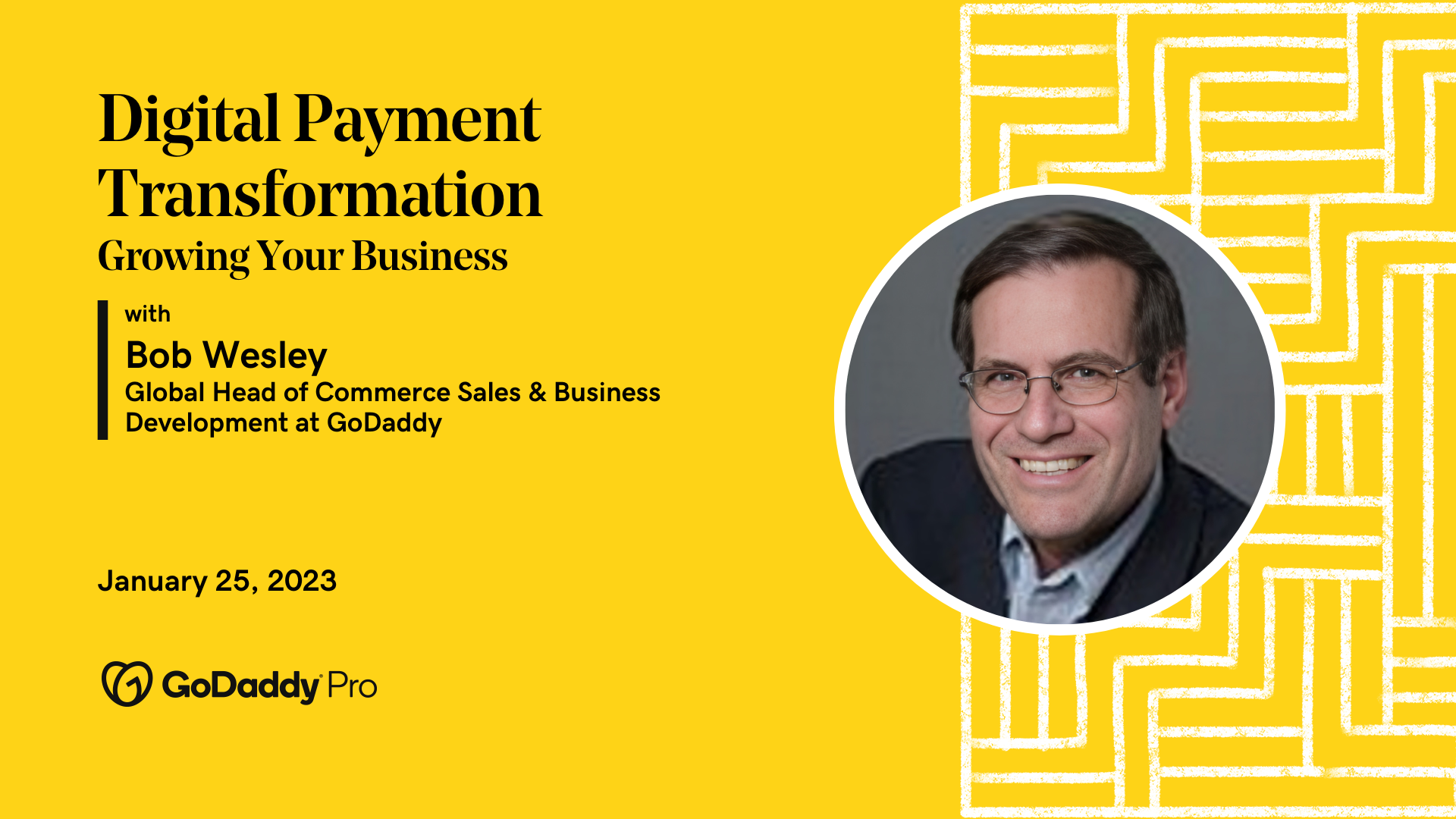 Digital is here to stay. From the way we work, consume, and interact on a personal and business level, the pandemic changed the behavior of both consumers and businesses alike—also providing opportunity.


The Digital Payments Transformation allows merchants to be creative in the way they can sell their products and services. From setting up an installment plan, to offering membership clubs, to offering discounts for upfront payments. It also allows a merchant the flexibility of closing a sale virtually anywhere. No longer are they limited to selling in a store or just on their website. Merchants can accept payment via social marketing sites, via a text, over the phone with a virtual terminal, or at the consumer's home with a mobile application. If used correctly, the digital payments transformation can be leveraged as a true competitive advantage and part of the connected experience.


Join us to learn how to unlock the potential of digital payments with omni-commerce solutions by partnering with GoDaddy.


This free virtual event is presented by GoDaddy Pro and will take place on Wednesday, January 25, 2023 at 3pm EST.



In other WordPress news...