Yoast Challenges WordPress to Prioritize Admin Interface Redesign with New User-Friendly Design
Yoast 20.0 was released this week with a new user interface and a challenge to the

WordPress

project to prioritize work on its aging admin interface. Or as

Yoast

founder

Joost de Valk

tweeted

this week, "

WordPress'

admin UI needs to be better &

WordPress

needs a design system."
As Sarah Gooding at WP Tavern reports in Yoast SEO 20.0 Introduces New Admin Interface, the new settings UI was built with Yoast SEO's React component library, which the company has open-sourced and made available on its website.


Marieke van de Rakt, Yoast's Head of Strategy, tells The Repository the UI redesign was two years in the making: "We've been very hesitant to change the UI because we usually follow the WordPress standard. So this was a big deal for us."


On his blog, de Valk expands on why WordPress' admin UI needs to be better: "WordPress' admin components are old fashioned and haven't progressed as they should. We simply can't build a modern interface with them. It saddens me enormously though, that we've had to take this step," de Valk writes.


Reaction to the new design has been mostly positive, but as Gooding notes, some users aren't keen on plugins having their own UI in the admin. SliceWP co-founder Mihai Iova tweets, "Because each plugin creates their own UI, the WP admin area looks like a dumpster fire. But, I believe this issue isn't because of plugin developers, but because of WP's inability to offer developers a way to build great looking interfaces," adding, "Yoast's approach is pretty slick. Would love for the whole WP admin to resemble this."


"Whatever you think about the @yoast UI, the most important aspect is that they open sourced it. Yet again it proves that Yoast is hands-on innovative in favor for the whole eco-system. 10y ago @jdevalk spoke about the The Victory of the Commons, he always kept his word. #thanks," tweets WOOFERS founder Dave Loodts.
WordPress Project Evaluates Replacing Slack with Open-Source Federated Chat System Matrix
"Good Riddance Slack. Bring on the new and improved IRC."


As WP Tavern's Sarah Gooding reports, in 2020, Automattic invested $4.6 million in New Vector, creators of the Matrix open standard for decentralized communication. At the time, Automattic CEO Matt Mullenweg indicated his intention for the company to adopt Matrix-based tools and build bridges to WordPress.


The three Automattic-sponsored contributors proposing this new exploration—Alex Kirk, Ashish Kumar, and Paulo Pinto (a Matrix engineer)—have outlined a few of the major benefits of Matrix over Slack for the WordPress community's official real-time communication tool. They say Matrix could solve tricky onboarding processes, mobile phone integration, and more. The group is formulating a Meta sub-team that will hold bi-weekly chats while figuring out whether Matrix is a viable option.
"I am sooooo keen on this," tweets Jonathan Bossenger, WordPress Code Instructor at Automattic, who says he's been struggling with using Slack for the WPCapeTown community and "would love to migrate the entire community over to using Matrix."


In other community news, the Wordpress Community team is considering moving to GitHub as it seeks to standardize its project management tools. As of now, those who wish to access the team's materials have to first sign up for several separate sites, apps, and programs, making onboarding (and ongoing work) messy. This could change, thanks to team rep Leo Gopal's GitHub adoption proposal.
Awesome Motive Announces Another Acquisition, This Time Thrive Themes
It's still January and Awesome Motive has announced its second acquisition of 2023 following the news of its Duplicator deal earlier this month. Sarah Gooding at WP Tavern reports Awesome Motive has acquired Thrive Themes.


According to Gooding, Shane Melaugh and Paul McCarthy started Thrive Themes in 2013 with early products including Hybrid Connect, Viral Quiz Builder and WP Squarely. Ten years on, the product suite has grown to nearly a dozen conversion-focused tools that sell for $299 per year. The Thrive Themes' premium plugin suite reports more than 200,000 users.


Melaugh and McCarthy don't be joining Awesome Motive but the team that is currently maintaining and supporting the plugin is part of the deal. In his announcement at Thrive Themes, Melaugh says the company's products will not be rebranded or replaced. No price hikes are planned for existing customers and Awesome Motive plans to honor legacy memberships.


"I'm grateful to be able to acknowledge that the company outgrew me and to have found who I think of as the perfect new owner for Thrive Themes," Melaugh writes.


In his announcement at WPBeginner, Balkhi acknowledges the existing Thrive Themes roadmap and says while he has some ideas and features he'd like to add in certain plugins, "My goal is to do everything I can to help make those features [in the roadmap] become a reality, as quickly as possible."
Neglect Identified As a Big Threat to WordPress, According to Wordfence Security Report
Wordfence released its 2022 State of WordPress Security Report on Tuesday and as URL service vibinlink tweets, "This paper identifies 'neglect' as the most significant threat to WordPress security while highlighting that the CMS is more secure than in previous years."


Yes, last year's top threat was a passive one: neglect. Attackers targeted unmaintained websites and used those to their advantage. That said, Wordfence says the most popular plugins and themes "have never been more secure," which is a relief.


The report also details shifts in the threat landscape as well as forward-thinking recommendations for individual site owners. Eric Karkovack, Editor at the WP Minute, tweets, "Lots of interesting items in the @Wordfence 2022 State of #WordPress Security report. It shows how attacks are evolving."
#WPCommunityFeels: Simon Harper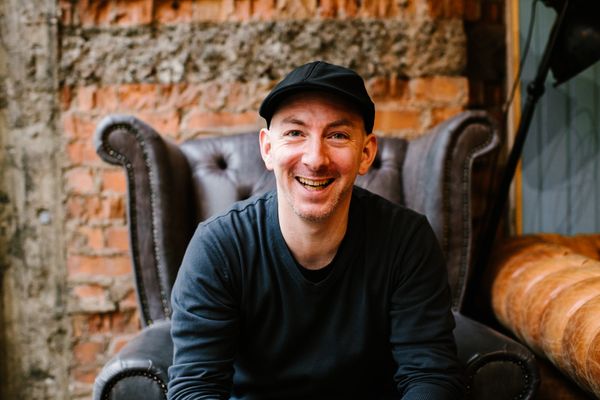 This week, what's inspiring Simon Harper, freelance WordPress designer and owner of SRH Design.
A podcast worth listening to:

WP Builds

by Nathan Wrigley is always worth a listen. One of my favorite places to discover WordPress podcasts is from the HeroPress network over at

WP Podcasts

.


A concept worth understanding: Concise and effective communication are paramount. I am very blessed that my clients communicate effectively with me (and vice-versa) and with other freelancers or agencies they work with on our projects. Good communication allows us to work more efficiently and effectively on omnichannel campaigns and WordPress/WooCommerce builds. Investing in your communication during projects reduces headaches and improves deliverables.


A Twitter account worth following: There are so many it's hard to name just one. I will break the rules and say,

Mike Oliver

and

Paul Charlton

. If you want to see how beautiful websites are built and learn more about WordPress, follow these accounts.


An article worth reading: With the turbulent times since Twitter's acquisition, Mike McAlister wrote a phenomenal article on an

Openverse

concept using WordPress.


A habit worth forming: Spend around 20% of your working time (or what you can) each week learning something new or developing your own business. It can't all be client work.
Digital Payment Transformation: Growing Your Business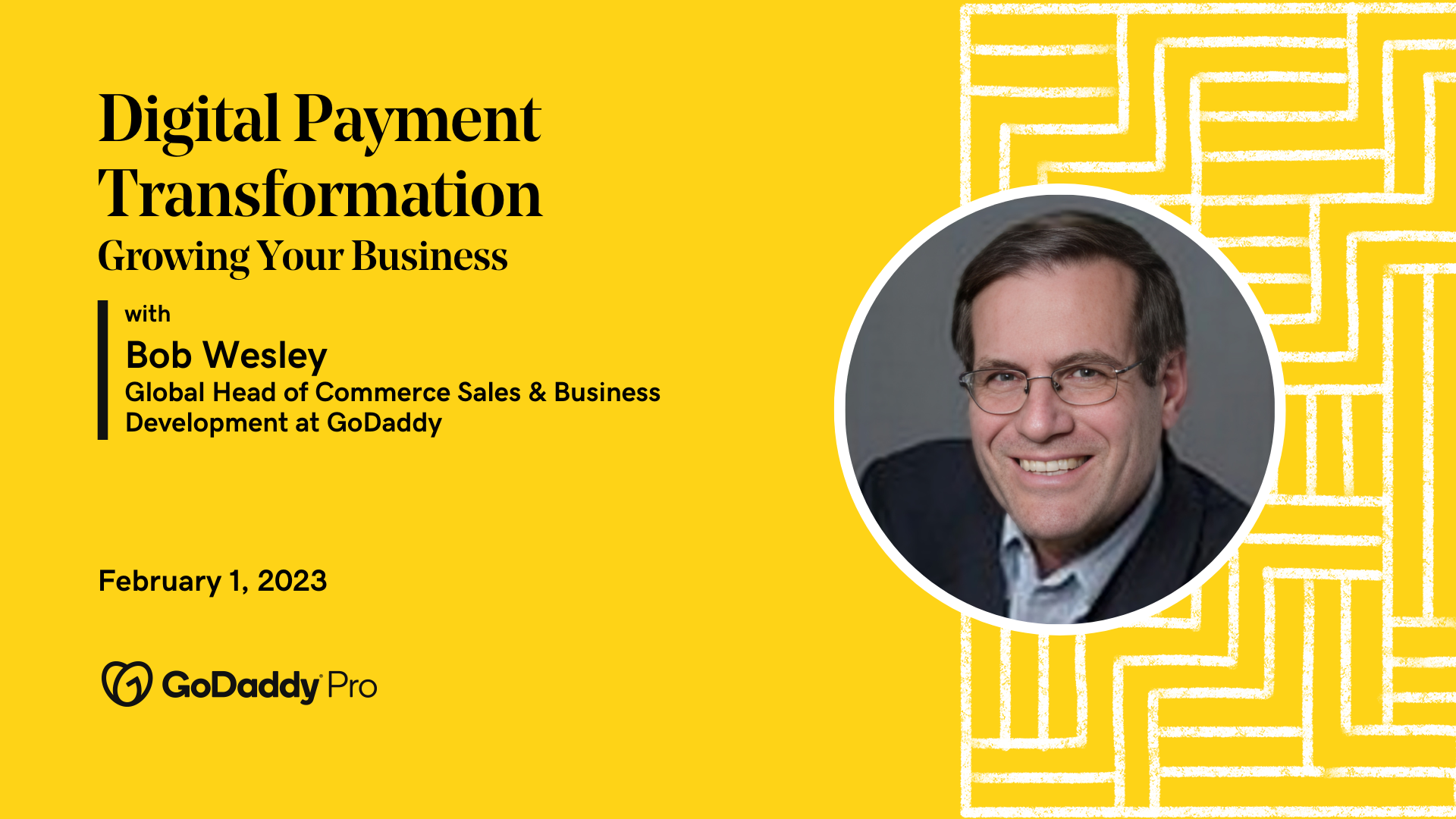 Digital is here to stay. From the way we work, consume, and interact on a personal and business level, the pandemic changed the behavior of both consumers and businesses alike—also providing opportunity.


The Digital Payments Transformation allows merchants to be creative in the way they can sell their products and services. From setting up an installment plan, to offering membership clubs, to offering discounts for upfront payments. It also allows a merchant the flexibility of closing a sale virtually anywhere. No longer are they limited to selling in a store or just on their website. Merchants can accept payment via social marketing sites, via a text, over the phone with a virtual terminal, or at the consumer's home with a mobile application. If used correctly, the digital payments transformation can be leveraged as a true competitive advantage and part of the connected experience.


Join us to learn how to unlock the potential of digital payments with omni-commerce solutions by partnering with GoDaddy.


This free virtual event is presented by GoDaddy Pro and will take place on Wednesday, February 1, 2023 at 3pm EST.



In other WordPress news...
Following Matt Mullenweg's comment about large features becoming their own community plugins, WordPress' Performance Team is unbundling the Performance Lab plugin. This process is ongoing, but for now, the new SQLite database integration is available for testing as a standalone plugin.
Gutenberg 15.0 is now available and introduces 'sticky' position blog support and a new 'paste styles' option. As WP Tavern's Sarah Gooding reports, this release also marks the end of the block inspector tabs experiment, which is now stabilized in the plugin.
Bluehost conducted its first annual WP CreatorCon Virtual Event on January 12, honoring excellence from all skill levels within the WordPress community. The winners of Bluehost's Creators Awards—10 from the Self-Creator category and 10 from the Expert Creator category—are now listed on the web host provider's website.
WP Tavern's latest Jukebox episode brought on Codeable development lead Mike Demo, designer Tracy Apps, and community organizer david wolfpaw to talk about the intersection of LGBTQ identities and WordPress. The trio covers the larger community's response integration with underrepresented groups and how change takes place within an open source project like WordPress.
WPwatercooler's Jason Cosper and Sé Reed brought on Courtney Robertson this week to discuss the scope of the modern WordPress landscape. They chat about WordPress' 2023 goals, updates to the Navigation block, and more.
Post Status is honoring 20 years as a WordPress community with a timeline illustrating individual and group milestones. WordPressers are invited to share their WordCamp moments, plugin and business founding experiences, and more via Post Status' form.
Sucuri recently identified a massive campaign that uses hacked WordPress sites to advertise malware. You can learn more about the attacks, as well as how to remove the malware from your website, on Sucuri's comprehensive campaign analysis post.
Newsletter Glue is narrowing its focus to serve newsrooms and media companies. The shift comes with a price change ($120/month, billed annually) and a simpler whole-plugin approach that makes it easier to join.
The metaverse is finding its way into WordPress. Croquet Corporation announced the first free, no-code pluginCroquet Corporation on any WordPress website.