WordCamp Asia in Full Swing!
WordCamp Asia, the region's first-ever flagship WordCamp, kicked off in Bangkok, Thailand, today, and as Bluehost tweeted from the superheroes pride party they hosted together with Yoast and Codeable last night, "Here's to building a truly diverse #WordPress community…great to see so many happy faces at the @wordcampasia."


The three-day event started with a well-attended Contributor Day — and cookies.
"So many people contributing to #WordPress at #WCAsia today!" tweets Taco Verdonschot, Head of Relations at Yoast, adding, "Documentation team bribing contributors with cookies, as always!"


Digital producer Allie Nimmons tweets, "2 things I love: 1. Having Contrib Day on day 1 is an amazing way to prioritize the work and make sure people come. 2. EXPLAINING to people ahead of time what each team does (and bribing with cookies) eliminates so much fear and anxiety for new contributors."


TeamWP Launches First Employee Engagement Survey for WordPress Teams
So far, says Giroux, who has been sounding out folks at WordCamp Asia, interest in TeamWP has been positive. "We had our first sign-up in our first hour. That was cool," he says.


Enterprise-leaning WordPress teams are "particularly keen" to learn more about their teams, he says.


"What's been really interesting is to see how [TeamWP] tracks with companies that have some kind of enterprise context versus those that do not. For example, agencies that work alongside enterprise, understand the importance of benchmarks, employee engagement, workplace culture, etc. While some of the smaller companies don't even know it's a thing," he says.


"When you start to explain what employee engagement is, why we're looking to get input and feedback from employees and what it could mean for WP teams, they do get excited (and a little nervous about what might be said)."


For the uninitiated, employee engagement surveys are designed to measure and assess how motivated and engaged employees are to perform their best at work each day. Giroux says Culture Amp, a market leader as far as employee engagement platforms go, is a "huge inspiration for what I hope TeamWP will become."


"My hope is that as we help WP teams discover what amazing culture is for their teams, that will trickle into what the WordPress community ends up becoming," he says.
Stine Raises

Accessibility Issues with Openverse Website
"There are a few issues that could have been resolved to make things work better for all users. I do not want to speak for the whole team, but I know I was never asked," he posted on LinkedIn this week. "What a shame. Open source is still refusing to get with the times of diversity and inclusion fully. To exclude people with disabilities is in fact discrimination. It is time things start changing."


Automattic-sponsored core contributor Anne McCarthy was quick to intervene, promising to follow up with Stine on WordPress Slack and connect him with folks working on the Openverse project.


ZDNET: "I'm a bit freaked by how good the plugin was"
Developer Ian Blackburn, for one, is impressed, tweeting, "The fact an AI can create a 'good enough' plugin is startling. It removes the gap between requirements and realisation, eliminates costs and empowers anyone with an idea. It's only going to get better."


Educator Conor Power agrees but notes the plugin's poor code quality, tweeting, "Don't think I'd fancy using it on anything secure though."


In related news, Ellipsis Managing Director Alex Denning argues in this week's Press Marketing newsletter (sorry, no link!) that while ChatGPT makes it easier to create content, it doesn't stand a chance against high-quality, well-researched, and fact-checked content written by humans.


"SEO c content is a winner-takes-all marketing channel. When you publish 1 piece of OK-quality ChatGPT content, we'll be publishing something we've been through 1,000 iterations on, and it'll be extremely high quality. SEO Content is winner-takes-all, and ChatGPT makes it easier to be middle-of-the-pack," he writes.


WordPress 6.2 Beta 2 and Gutenberg 15.1 Now Available
Meanwhile, Gutenberg 15.1 has added Openverse integration into the 'Media' tab. Openverse offers over 600 million free-to-use openly licensed and public domain images and audio files. Now users can add these assets to their site with a single click, instantly creating an image block with attribution and licensing information.


"The Openverse integration is awesome," UXL Themes founder Andrew Starr says. "I get the feeling this could be one of those seemingly small incremental steps that turns out to be a game changer. Not saying definitely, but maybe…"


For more, Trew Knowledge tweets, "The brilliant @bph and @nickmdiego discuss the high-priority items for #WordPress 6.2 and the releases of the latest #Gutenberg plugin versions 15.0 and 15.1."
11,000 WordPress Sites Infected with Scam Malware
"Another day, another #Google service abused to spread malware—since the infection rate has increased, it seems like the campaign is ongoing," tweets cybersecurity news platform Hackread.com.
Business Spotlight: Weglot
We're thrilled to announce that once again we're a global sponsor of all WordPress WordCamps and meetups in 2023! It's been seven years and Weglot is excited to support the WordPress community throughout 2023! Read the article.
#WPCommunityFeels: Steve Burge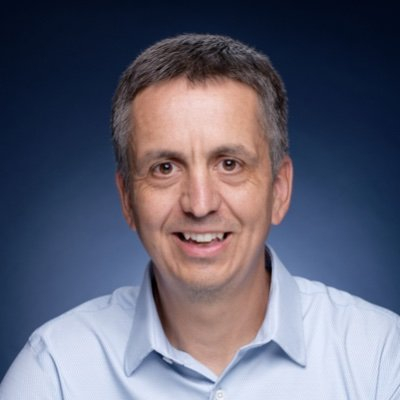 This week, what's inspiring Steve Burge, founder of PublishPress. His projects include TaxoPress, MetaSlider and Logtivity.

A podcast worth listening to:

Founders

is the podcast I've listened to most often during the last year. It starts with a simple concept: each week the host reads the biography of an entrepreneur and summarizes the highlights. It's helped me fill in many gaps in my knowledge of business history, from the story behind car companies Rolls Royce and General Motors to tech companies like Intel and HP. The best episodes inspire me to read the original book, including

Swimming Across by Andy Grove

which is the most memorable book I've read in years.


A concept worth understanding:

Radical Candor

by Kim Scott has been very helpful to me when managing people. It helped me understand that I used "Ruinous Empathy" far too often. If you're like me and naturally shy away from awkward situations, Radical Candor is a very useful concept: "To build strong relationships, you have to Care Personally … and Challenge Directly. Challenging people is often the best way to show you care."


A Twitter account worth following: I'm going to cheat by naming several related accounts that focus on Gutenberg:

Rich Tabor

,

Birgit Pauli-Haack

,

Brian Gardner

, and

Justin Tadlock

. If you follow those four people, you'll be able to keep up with the cutting edge changes in Gutenberg. Their signal-to-noise ratio is incredibly high.


An article worth reading: Ten Lessons I Learned from Peter Drucker. The whole of this article is good, but the final item has stuck with me for years. Too many times, my instinctive mind recoils at the ideas of doing something useful because of the cost, and I have to remind myself of this story.


A habit worth forming: Journaling. I'd often resisted doing this, but a couple of years ago I stumbled on

this post by Thomas Griffin

from Awesome Motive, and also downloaded

the Day One app

. Suddenly, things clicked and I was away. Even if you don't find yourself with anything special to say, just noting down the events of each day has a calming effect. And over the longer term, you start to notice patterns in your life and behavior that just don't become obvious until they're written down.
GoDaddy Garage: What's New in WordPress 6.2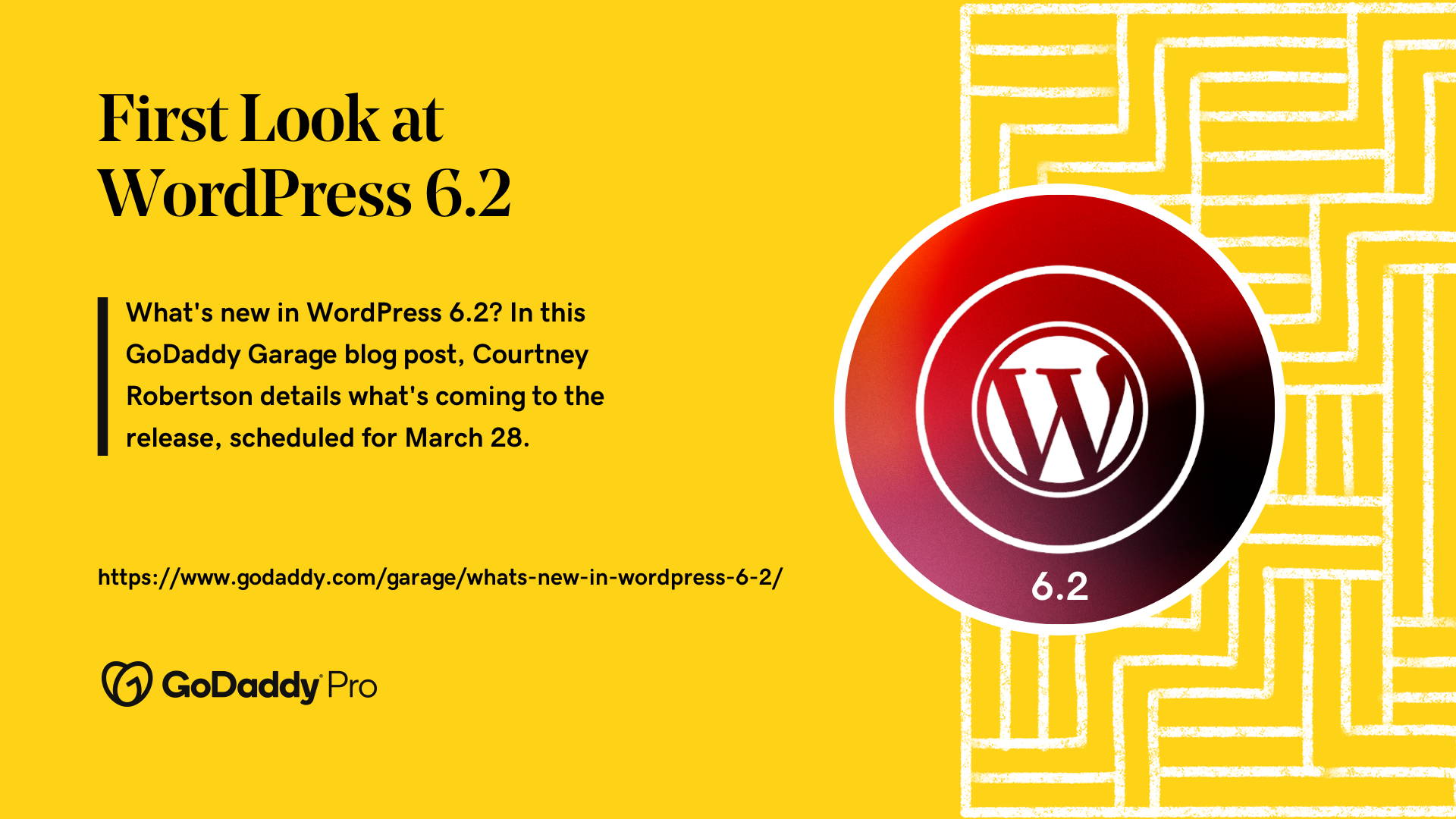 WordPress 6.2 is planned for release on March 28, 2023—just four months since WordPress 6.1 became available. In this GoDaddy Garage post, get an early look at the new features you can expect to see.


The most significant change is that the Site Editor takes users to the Template and Template Part selections. In addition, there are several new features, such as the colorization of Template Parts, the new Block Settings icon, the split of block settings into two tabs (Settings and Styles), the ability to apply block style changes globally and copy/paste block styles, the addition of custom CSS, and more. The article also explains how users can import widgets into a template part of a block theme, and the new sticky positioned blocks feature.



In other WordPress news...