Tech Layoffs Shake Up WordPress Community, Spark Concern and Support from the Community
It's what everybody's talking about lately. This week, Sarah Gooding explored the industry-wide tech layoffs impacting WordPress professionals for WP Tavern. She notes that it's not just large companies like GoDaddy (which acquired Pagely in 2021 and SkyVerge in 2020) and Digital Ocean (which acquired Cloudways last year) that have cut staff in recent weeks, but also smaller firms like XWP and Human Made.


"🙁 There have been more recent layoffs in WordPress hosting, but from private companies who don't have to announce them. Not a great start to 2023," tweets PublishPress founder Steve Burge.


During the Matt Mullenweg's Q&A at WordCamp Asia, Michelle Frechette, StellarWP's Director of Community Engagement, asked what the community could do to create more jobs and stop the associated anxiety and fear. Mullenweg said "open source really shines in recessionary times" and encouraged those who've been laid off to contribute to WordPress as a way to build their portfolio and skills and make professional contacts.


Eric Karkovack from the WP Minute tweets, "Maybe it's just me. But it doesn't look good when you lay off workers and still report significant growth in your earnings call. GoDaddy is just one more name on a long list of examples." WordPress historian Jeff Chandler adds, "Tough pill to swallow :("


Meanwhile, Post Status is giving free Pro+ memberships to WordPress professionals who've been recently laid off. "@post_status is a game changer under any circumstances. I can not recommend a membership enough to any WordPress professional. But if you've been affected by the recent layoffs, I highly recommend you check this out right now," tweets WordPress consultant Marc Garth.
WordCamp Asia 2023 Celebrates Successful Debut, Plans Underway for 2024 Event
"The #WCAsia team has everything to be proud of. The entire event felt like they've been looking at previous flagship events, took the best parts, threw them together and further improved the mix. It was so well done. Be proud!"


The first-ever WordCamp Asia — the first flagship WordCamp in the region — wrapped up on February 19 in Bangkok, Thailand, and by all accounts, it was a resounding success. A total of 1,299 people attended the event, 3,185 watched the livestream, and 653 people took part in the Contributor Day.


Global Lead Naoko Takano, an Automattic-sponsored contributor, thanked attendees and volunteers on the WordCamp Asia blog this week. "Writing this blog post fills us with incredible joy, as the journey to reach this point was much more challenging than anticipated. I'm proud of my organising team's achievements in bringing this large-scale project to fruition, which took nearly four years from the initial application submission to the final execution," she writes.


"So I'm unpacking and I find my #WCAsia speaker gift, which I never actually opened. Inside is a thank you card hand-signed by the organizers. I'm not exaggerating when I say I burst into tears. Best. Speaker. Gift. Ever. @WordCampAsia," tweets digital producer Allie Nimmons.


Planning for the next WordCamp Asia has already begun. It's scheduled to be held in Taipei, Taiwan, in March 2024.
Years-long GoDaddy Security Breach Exposes Millions of Customers' Data and Source Code
"#GoDaddy reveals shocking news of a multi-year data breach, exposing the data of over 21 million customers and employees and source code. Stay vigilant and protect your personal information," tweets identity theft protection agency IDStrong.


Washington Post security reporter Joseph Menn put it simply: "Spectacular. #godaddy."
Meetup.com to rectify more than 700 accessibility issues
In November 2022, Meetup.com removed an accessibility overlay from its site in response to concerns raised by WordPress accessibility contributors and allies. The events platform now plans to resolve accessibility issues with its site as part of a two-phase approach that includes improvements related to design and color contrast, and the site's component library and website components.


"Glad to see that @Meetup is putting effort into improving accessibility," tweets Equalize Digital founder and CEO Amber Hinds.
WordPress 6.2 Release Squad to Host Live Preview
According to Automattic-sponsored marketing contributor Jonathan Pantani, the event will be a slightly different format from the previous 6.0 and 6.1 walk-throughs, focusing on showing the work that's been going into the release. WP Tavern podcaster Nathan Wrigley will moderate the event.
Business Spotlight: Weglot
WordPress translation plugin, Weglot, gives you a reliable and easy way to take your website from local to global in minutes. No coding required and no developer time needed. Add the Weglot plugin, select your required language(s) and watch as Weglot instantly translates your site. Start your free trial.
WordCamp Asia 2023 Recap by GoDaddy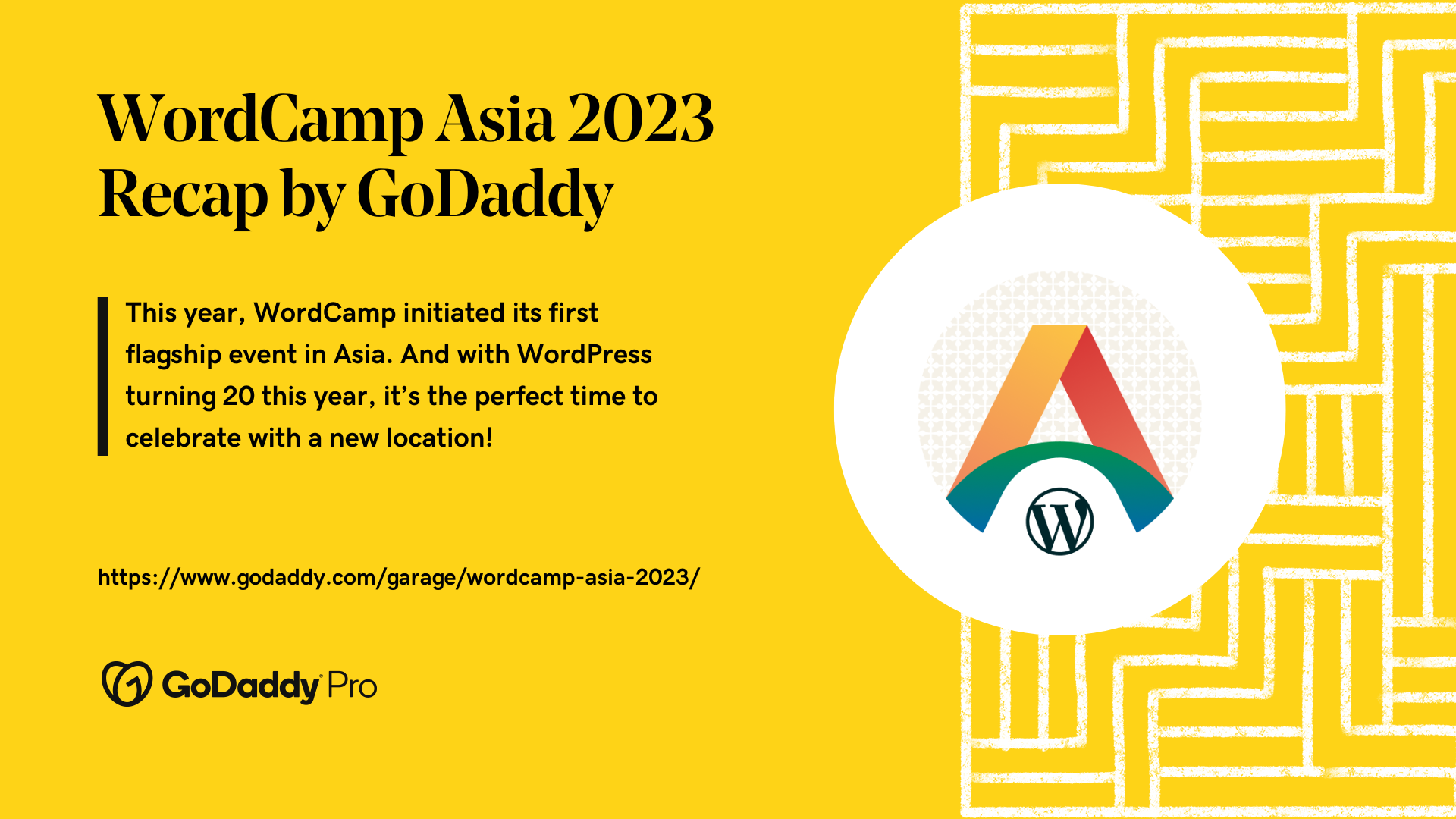 WordCamp Asia 2023, the first flagship event for WordCamp in Asia, took place from February 17-19 in Bangkok, Thailand. The event provided an opportunity for creators and innovators to share ideas and explore new possibilities related to the WordPress open-source project. Participants, including entrepreneurs, startups, and beginners, had access to 55 sessions, 60 speakers, and a Contributor Day, where WordPress users from around the world discussed how they could contribute to the project.


The event was held at the True Icon Hall at the ICONSIAM, a mixed-use development space near the Chao Phraya River, where guests had access to shopping, dining, and entertainment happenings that celebrate the local culture. The event attracted 1,500+ participants, 53 organizers, 84 volunteers, 44 sponsors, and seven media partners. The GoDaddy team was among the 40+ representatives from various brands within the company to attend the event.


Check out this comprehensive recap of the event—along with some really great photos! Are you in any of them?


Read more about the events of WordCamp Asia 2023 here.

In other WordPress news...