WordPress Professionals Survey Reveals Insights into Page Builder Preferences, Revenue, and Working Capacity
He surveyed 667 WordPress pros to probe working capacity (full-time vs side hustle), years in business (33.38% responded '1-5 years'), team size (59% responded '1'), feelings about WordPress's current state (67% responded 'positive), and agency trajectory (65% said their business was growing). Other juicy insights include total revenue for 2022, profit margins, and average hourly rate.


"The Admin Bar really knocked it out of the park with their huge #wordpress Survey. The results are eye-opening :)" tweets Web Squadron's Imran Siddiq who links to his take on YouTube.


Elementor claimed the top spot as 'page builder of choice' with 27.6% of respondents indicating it's the page builder they prefer, down from 33.2% last year. A total of 23.4% of respondents said they preferred Gutenberg.


"Probably one of the more important slides from the 2023 WordPress Professionals report by @kylevandeusen, tweets Luehrsen // Heinrich CEO Hendrik Luehrsen, adding, "Despite being 5 years old now, despite being the default experience, and despite all efforts of core, the Block Editor is just second place, well after @elemntor."


Conversely, full stack developer Colby Taylor tweets, "… my favorite bit was seeing the rise of the built-in builder [Gutenberg] increase in use. It is insanely efficient…" Gutenberg was not listed as a page builder option in last year's survey.


328% Increase in Reported Plugin Vulnerabilities but WordPress Ecosystem Becoming Safer, According to Patchstack Report
In 2022, Patchstack added 4,528 security bugs reported in WordPress plugins, up from just 1,382 in 2021, according to the security company's State of WordPress Security In 2022 whitepaper, released this week. But according to the report's authors, it doesn't mean WordPress is unsafe or that plugin developers are getting sloppier – rather, that security researchers are looking harder and farther, and WordPress is becoming safer as a result.


Agency owner Phill Savage tweets, "Full credit to Patchstack who are proving to be a invaluable in their quest to discover unknown security vulnerabilities."


Kathy Zant, a former security analyst and marketer at Defiant (the company behind Wordfence) and currently Director of Product Marketing at StellarWP, tweets, "If you're really looking to understand the landscape of WordPress security, the team at @patchstackapp has an exceptional report here. I have always been impressed with the focus on collaboration and community; a great team and initiative."
WordPress 6.2 RC 1 Now Available After Bug Fixed in Beta 5
As Gooding reports, a bug that was introduced in 6.2 Beta 1, which showed a white screen when using the browser's back button inside the Site Editor, was fixed earlier this week in the 6.2 Beta 5 release. "This is a major issue that would likely affect millions of users, and it underscores the fact that testing at this phase is still important," writes Gooding.


Meanwhile, ICYMI, release squad members Anne McCarthy (Editor Triage Co-Lead) and Rich Tabor (Design Lead), also both Automattic-sponsored contributors, presented a live product demo of WordPress 6.2 last week. It's now available to watch at WordPress.tv.
WordPress Roadmap Updated with Major Releases Scheduled for 2023
"ということは、今年もメジャーアプデートが3回ありそうですね。たのしみ!(That means there will be three major updates this year as well. Enjoy!)" tweets Olein Design's Koji Kuno.


CloudFest 2023 Set to Kick Off with First-Ever WordPress Day
Is CloudFest the biggest WordPress event in 2023? "This year marks a well thought out plan to bring WordPress to more business masses than ever (at least at a conference level)," writes Robert Jacobi, the Director of WordPress at Cloudways, in Biggest WordPress Event? on his recently resurrected blog.


As Jacobi highlights, more than 6,000 people are expected to attend CloudFest at Europa-Park in Germany from March 20-23, and for the first time, the conference will kick off with a WordPress Day. Speakers include Jonathan Wold (CEO of Guildenberg), Joost de Valk (Head of WordPress Strategy at Newfold Digital), Oliver Sild (co-founder and CEO of Patchstack), Vito Peleg (co-founder and CEO at Atarim.io), and Matt Cromwell (CEO of GiveWP).


Jacobi will be moderating separate panels focusing on generosity and performance. The conference will also feature a fireside chat with WordPress Executive Director Josepha Haden Chomphosy.
"This is a ton of WordPress content and shows a maturity in the ecosystem that most would not have foreseen even just a few years ago," writes Jacobi.


This year's conference will also feature the sixth edition of CloudFest Hackathon, with a majority of the project WordPress-related – MariaDB health checks in WordPress, Statify, docs_dangit, Wapuugotchi, an eco-mode to reduce outgoing network traffic for WordPress servers, WordPress runtime vulnerability analysis, and an in-browser WordPress development environment.


"Imagine you type in a couple of keywords and search results return all relevant WP-CLI examples and WordPress code reference examples 🥹 We plan to build it at @cloudfest #Hackathon 🤫 Join us 🍪," tweets XWP WordPress Engineer Milana Cap, the project lead for docs_dangit.
Could AI One Day Help Improve WordPress Documentation?
Artificial intelligence continues to be a hot topic in the WordPress ecosystem. Press This host Doc Pop brought on Aaron Edwards, CTO at WPMU DEV, to talk about how AI might someday help improve WordPress documentation. Edwards discusses his experience founding Infinite Uploads, Imajinn AI, and AI Image Generator, segueing into a conversation about ChatWP, his new AI-based WordPress docs chatbot.


Other WordPressers have been mulling this topic, too. Writer Nathaniel Fakes recently shared How AI Will Affect the WordPress Industry on the WPMU DEV blog, touching on site building, human error reduction, and, of course, job security.


"At this point the only #WordPress plugin that won't have some 'AI' in it by the end of the week will be Hello Dolly," tweets Awesome Motive Project Manager David Bisset.
Agency Owner Critical of WordPress Plugin Review Process in Open Letter
ThemeKraft CEO Sven Lehnert has published an open letter to the WordPress plugin review team detailing efficiency and communication issues he's experienced firsthand. According to the letter, Lehnert claims he was attempting to resolve a security issue with one of his plugins when he faced a highly disorganized review process and jarring language from the review team.


Eric Karkovack at the WPMinute highlights, "… it's also worth mentioning that the plugin review team consists of volunteers and has noted a backlog of work. This letter details one developer's view…"


But as Freemius founder and CEO Vova Feldman tweets, "Strong points from @themekraft about the WP.org plugin repo & the review process. As an ex-plugin developer, I can relate to the pain as I encountered similar incidents myself."
Business Spotlight: Infinite Uploads
Infinite Uploads is your all-in-one media solution for video streaming, cloud storage, and CDN delivery for your WordPress media library and video. Easily connect an unlimited number of sites to offload your files, handle and encode massive video uploads, lower hosting costs, improve site performance, and serve files faster to your visitors. Start your free trial today.
#WPCommunityFeels: Aurelio Volle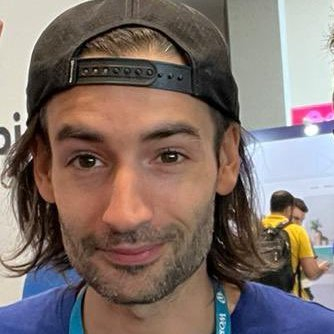 This week, what's inspiring Aurelio Volle, founder of WP Umbrella, an all in one solution for managing multiple WordPress sites.

A podcast worth listening to: Podcasts are one of my preferred ways of learning. While I love French podcasts like

Growthmakers

and

Generation Do It Yourself

, my go-to English podcast is

HBR IdeaCast

. The insights shared by business leaders and experts in this podcast are truly valuable, but they also provide a sense of community and connection, helping me feel less isolated when making tough choices as a CEO.


A concept worth understanding: The Toltec Agreements, also known as the Four Agreements, offer powerful guidance on breaking free from limiting beliefs and self-sabotaging behaviors. These agreements can help you create a more authentic and fulfilling life. I try to apply them every day, and they've been the foundation of my personal growth.


A Twitter account worth following: While Twitter isn't my favorite social media platform, I find posts by

@tibo_maker

and

@GuillaumeMbh

to be particularly insightful. I also follow

@jb_ma

, one of the most inspiring people I know.


An article worth reading: Shameless promotion aside, I've written an article that explains

how we created and scaled WP Umbrella

. If you're interested in starting a SaaS business around WordPress, give it a read! Additionally, I highly recommend the book

The One Thing

by Gary Keller. This book offers practical advice on becoming more productive and happier in both your personal and professional life.


A habit worth forming: Let's face it, sitting all day in front of a computer with bad posture is a recipe for aches, pains, and a foggy mind. That's why I make it a priority to get moving every day. Whether it's a quick yoga session or walking at least 10,000 steps, my daily physical activity helps me stay in shape and clear-headed. Plus, it's a great excuse to take a break from work and get some fresh air (and some sun, depending on the weather).
What's New in WordPress 6.2?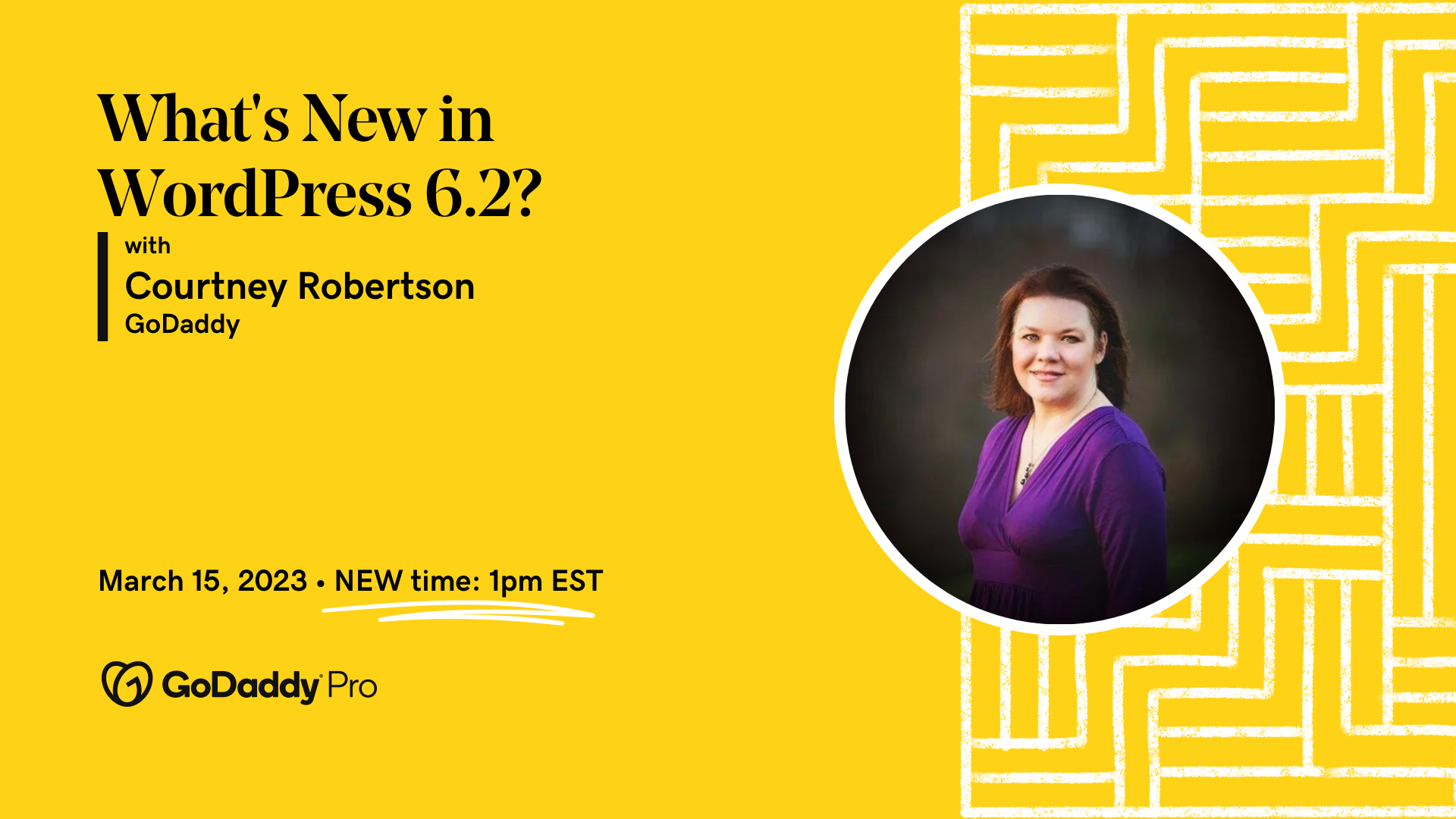 Join us for an exciting virtual event featuring WordPress expert Courtney Robertson as she talks about the latest and greatest features coming to WordPress 6.2.


During this informative and engaging session, Courtney will discuss the newest updates and enhancements that WordPress users can expect in the near future—from an updated Site Editor interface to custom CSS to the block pattern inserter.


Whether you are a seasoned WordPress user or just getting started, this event is perfect for anyone who wants to stay up-to-date with the latest trends in web development. You will come away with a greater understanding of how WordPress can help you create stunning, high-performance websites that will impress your clients and visitors alike.


So mark your calendars and join us for an inspiring conversation with Courtney on the future of WordPress!


This free virtual event is presented by GoDaddy Pro and will take place on Wednesday, March 15, 2023 at 1pm EST (new time!).



In other WordPress news...