Debate over Awesome Motive's Sales Tactics Heats Up as WebDevStudios CEO & WPMinute Speak Out
Earlier this week, WebDevStudios CEO Brad Williams alluded to Awesome Motive's tough-to-cancel subscriptions, prompting his colleague and COO Lisa Sabin-Wilson to tweet, "I mean - if you're gonna call them out, finish the job. It's @AwesomeMotive we're talking about here and they surely could care less about how this looks to anyone … cha ching, mfer."


Ripping the Band-Aid off the debate, veteran WordPress podcaster and WPMinute owner, Matt Medeiros, followed up Williams' tweet with What's the problem with Awesome Motive? He addresses long-time rumblings in the community about Awesome Motive's apparent aggressive sales and marketing approach head-on. But in a move at odds with Williams, he also appeals to folks to consider "our WordPress friends" who work at Awesome Motive and the impact of openly criticizing their employer. Ultimately, he concludes, "… it's time we move on from the debate. Awesome Motive isn't the company you want it to be, it's the company they want it to be."


Developer David Levine tweeted, "Was with @mattmedeiros right til the end [of the article]. [Awesome Motive's] model is to acquire popular plugins and lock customer data in, and thanks to WPBeginner's heft they're often the first products newcomers experience. IMO they do more harm to the ecosystem than even EIG affiliates."


MasterWP Editor Rob Howard drew criticism for name-calling when he tweeted, "@mattmedeiros Dude, such a cowardly approach to this problem." He later clarified that he was describing Medeiros's approach, not him as a person.


WordPress historian Jeff Chandler weighed in, tweeting, "I know @mattmedeiros is not a coward lol. I commend him for publishing that article. In the land of WordPress news, it's all rainbows and unicorns for everyone's products and services until it's not."


Williams tweeted, "Glad to see more people talking about this in public," adding, "I also hope people on the inside are also pushing for change. If you work at Awesome Motive, your name is attached to the tactics they are using to trick their customers. It's super shady and even illegal in some instances."


Shawn Hesketh, who recently sold WP101 to Awesome Motive, said he did so because he believed the company was the best steward for his 14-year-old business. "Further, every chance I've had to collaborate with the various AM teams over the years has convinced me that Syed [Balkhi] has created a stellar culture with some of the best people I've ever worked with. Say what you will about flash sales and cross-sells, but their people are top-notch," he tweeted.


At the time this email was sent, Awesome Motive founder and CEO, Syed Balkhi, hadn't responded publicly to Williams or Medeiros's claims.
CloudFest 2023: WordPress Business Leaders Shine, Yoast Team Named Hackathon Champions
CloudFest wrapped up yesterday after welcoming more than 6,000 people to Europa-Park, Germany, including a strong contingent of WordPress developers and contributors. For the first time, the four-day conference featured a WordPress Day on March 20 to help internet infrastructure professionals learn more about WordPress's footprint and ecosystem.


For WP Tavern, Sarah Gooding reported this year's CloudFest Hackathon featured a majority of WordPress-related projects: MariaDB health checks in WordPress, Statify (a privacy-focused web analytics plugin), docs_dangit (a search engine for WordPress developers), Wapuugotchi, Wappspector, an eco-mode to reduce outgoing network traffic for WordPress servers, WordPress runtime vulnerability analysis, and an in-browser WordPress development environment.


Yoast's Hackathon team was named the #CFHack2023 Champions and won the Visionary Catalyst and Future of the Web awards for leading the eco-mode project.


WordPress Documentation Team co-rep Milana Cap and her docs_dangit team won the Dream Team Award, IONOS Software Developer Marko Feldmann and his Wapuugotchi team won the Social Media Master Award, and Codeable Software Engineer Lucio Sá and his team won the Pitch Perfect Award for their work on WordPress runtime vulnerability analysis.


The WordPress Day featured 12 sessions on WordPress with several speakers including Jonathan Wold (CEO of the newly launched Guildenberg), Joost de Valk (Head of WordPress Strategy at Newfold Digital), Oliver Sild (co-founder and CEO of Patchstack), Vito Peleg (co-founder and CEO at Atarim.io), and Matt Cromwell (Senior Director of Customer Experience at StellarWP).


Quoting Haden Chomphosy's talk, WordPress Core Contributor Alain Schlesser tweeted, "'If you like what you've worked on and have created and see value in it, you owe it to yourself and your community to make it survive past yourself - and #opensource is the best way to do so.'"


Petya Raykovska, Director of Agency Ops at Human Made, tweeted, "So much this. My proudest accomplishment as a contributor, beyond any individual contribution, has always been recruiting and enabling the people who would take over the work once I could no longer do it. Regardless of the reason. Build for sustainability ♡."


Cromwell tweeted, "If you want to know what leadership in WordPress looks like, it looks exactly like @JosephaHaden -- she knows her stuff. Listen to her, empower her, fund her, and WP will thrive."
Plugin Review Team: AI-Assisted Code Must be GPL-Compatible
Meanwhile, in AI news this week, Sarah Gooding explores the new era of AI-assisted code generation in WordPress for WP Tavern. Gooding highlighted how developers are adopting AI-powered tech and building it into their products, and how tools like ChatGPT are allowing non-developers to create plugins.


WordPress 6.2 Release Countdown Begins, Final RC4 Now Available
The final countdown to WordPress 6.2 is on, with the official release due out on Tuesday. An unscheduled release candidate (RC4) dropped yesterday to help cover some last-minute fixes, according to Automattic-sponsored marketing contributor Lauren Stein on the Make WordPress Core blog.


If you're not yet caught up on what's in this release, technical writer Dan Knauss has put together a comprehensive guide to What to Expect in WordPress 6.2 for iThemes.


Meanwhile, Justin Tadlock shared what's new in Gutenberg 15.4 on the Make WordPress Core blog. The Automattic-sponsored contributor says this release is "… lighter on user-facing features than normal and focuses heavily on bug fixes, testing, and other much-needed improvements."


Or as Awesome Motive Project Manager David Bisset tweeted, "What's new in Gutenberg 15.4: Color and layout support for Cover Block - Updated template descriptions - Many many many bugs destroyed in a 🔥 death."
WordPress 20th-Anniversary Swag Now Available
WordPress' official merch site, The Mercantile, was closed for updates—but now it's back! The store has relaunched with an exciting set of limited edition 20th-anniversary WordPress swag. Not only does the merch itself have a fresh, modern feel, but the store feels like a natural part of the larger WordPress site, too.


Celebrating his order, developer and WordCamp Lisboa 2023 organizer Marco Almeida tweeted, "'Your WordPress Swag Store order is now complete'."


Ahead of the 20th anniversary celebrations on May 27, WordPress Executive Director Josepha Haden Chomphosy joined this week's episode of Torque Social Hour to talk about this important milestone, as well as WordPress 6.2 and Hot Ones hot sauce.
WooCommerce Payments Plugin Patches Critical Vulnerability
Beau Lebens, WooCommerce's Head of Engineering, published an advisory about the vulnerability, which he said "could permit unauthorized admin access to impacted stores" if exploited. The vulnerability was discovered by a security researcher taking part in WooCommerce's HackerOne program. The plugin is active on more than 500,000 websites.
GiveWP Hosting Nonprofit Hackathon
GiveWP is hosting a Give-Back-a-Thon, a hackathon that will provide three nonprofit organizations with free site redesigns. Organizations can nominate themselves through April 23, after which time GiveWP will select three site revamp recipients. The sites will be built by Grace at Work, Hands Up, and Mighty Swarm, with hosting provided by Nexcess.


"We're excited to partner with three design agencies and many plugin companies to be able to offer three brand new website builds to three deserving nonprofits," says Taylor Waldon, Director of Marketing for GiveWP. "Using the strength of the WordPress community to help nonprofits just makes sense."


WS Form tweeted, "Check out the @GiveWP Give-Back-a-Thon! Three lucky nonprofit organizations will win build brand-new #WordPress websites! We're happy to be donating @ws_form licenses to support this event."
Business Spotlight: Infinite Uploads
Infinite Uploads is your all-in-one media solution for video streaming, cloud storage, and CDN delivery for your WordPress media library and video. Easily connect an unlimited number of sites to offload your files, handle and encode massive video uploads, lower hosting costs, improve site performance, and serve files faster to your visitors. Start your free trial today.
#WPCommunityFeels: Daniel Roch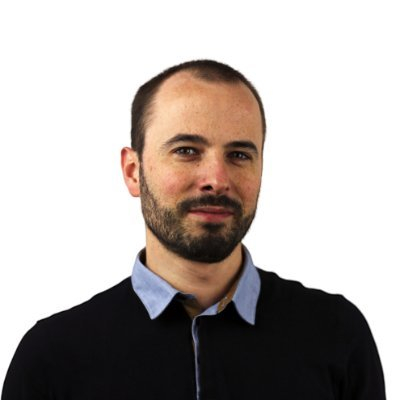 This week, what's inspiring Daniel Roch, CEO of SEOKEY and SeoMix.

A podcast worth listening to: In French, I really liked the Radio France

episode

on how journalists work on high-profile cases. In English, the Post Status

episode

about the WordPress ecosystem is a nice one.


A concept worth understanding: Google is not your friend, either personally or professionally. Keep in mind that the goal of a search engine is to make money. Google, like its competitors, can make you disappear from the results in a short time. And above all, their statements often have a double meaning. So you should never take their word for it, especially if they are talking about an SEO ranking factor. Too many people in the SEO community relay without having tested, propagating either false or overestimated ideas.


A Twitter account worth following: There are several accounts that come to my mind, but I'll highlight

WP Tavern

to follow WordPress news. In the SEO field, I love Fabien Raquidel's French

account

, where he often posts SEO tips.


An article worth reading: This is not an article, but a book,

Blue Ocean Strategy

. The authors explain how to get started in an industry by making the competition irrelevant and not very powerful. This is probably one of the best marketing books I've read recently.


A habit worth forming: Test, test, and test. No matter what skill you want to learn or what product you want to launch, testing is always the key to moving forward. You can make mistakes. You can have failures. But if you don't test, you can't know in advance. This is even more true if you work as an SEO consultant: you have to test to know what works and what doesn't.
Join the GoDaddy Team at WordCamp Phoenix!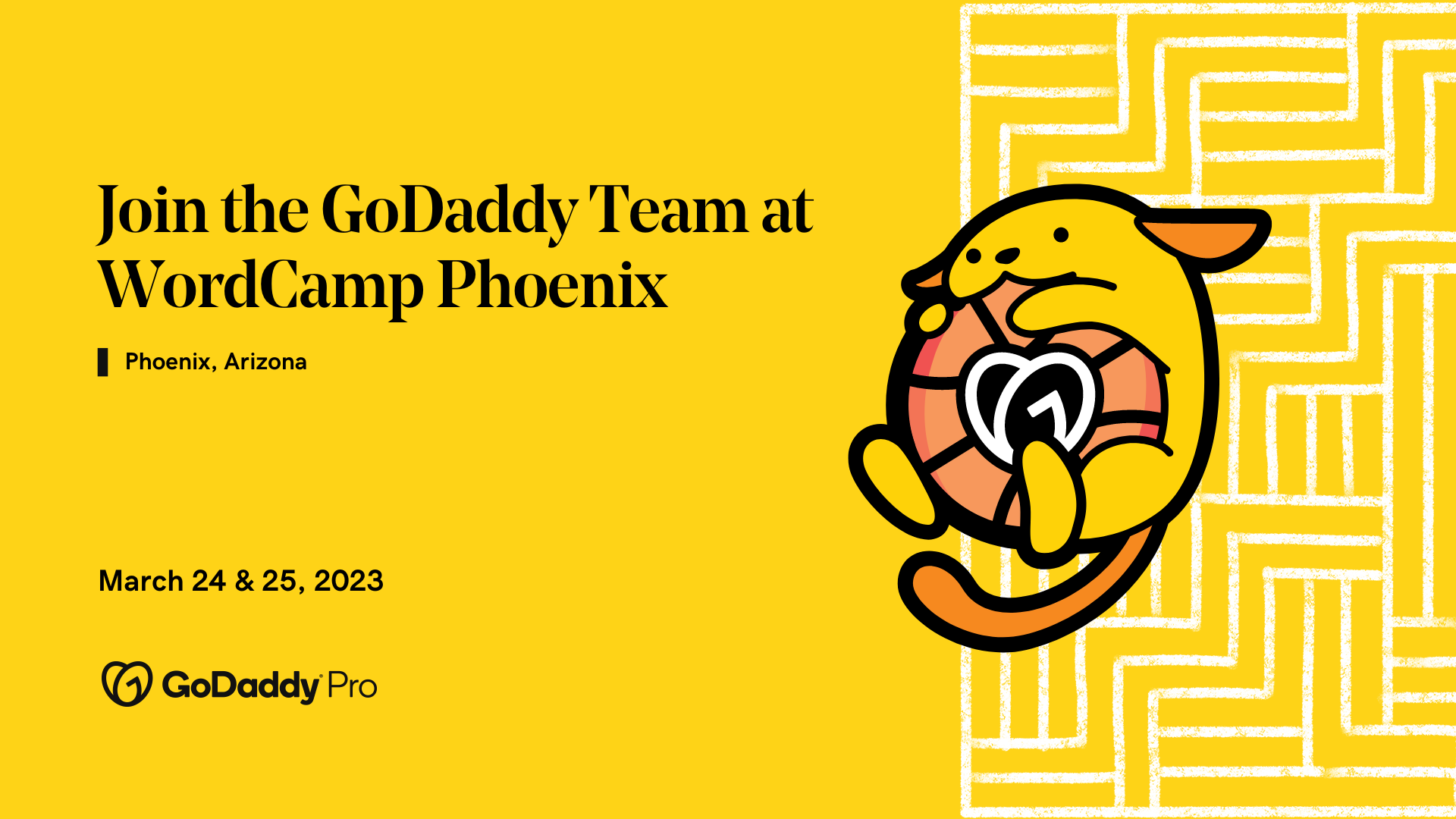 Hey, WordPress folks who also love shooting hoops! Come to WordCamp Phoenix and join us, the GoDaddy team, in Arizona this weekend!


It's not your average conference, it's a basketball-themed event packed with tons of fun, insightful talks, and networking opportunities with your fellow WordPress fanatics.


In addition to some fun goodies we'll be giving away, come hang out with the GoDaddy crew to get the inside scoop on what's new. And, if you're an ecommerce fan, don't miss our own Marcus Burnette speaking about Your WooCommerce Starting Five. Whether you're a code wizard, design guru, or content king/queen, there's something for everyone.


So, will we see you there? Join us at WordCamp Phoenix and let's have a blast together!



In other WordPress news...