WordPress 6.2 'Dolphy' is now available
WordPress 6.2 dropped this week (a day late due to a bug with date formats) and it's named after woodwind jazz wiz and multi-instrumentalist Eric Allan Dolphy Jr.


One of the major highlights, as Gooding writes, is the completely revamped Site Editor interface. The browse mode style of navigation lets users quickly slide between editing and previews of templates and template parts, with a new unified design that makes it feel like it's all part of the same application.


Of course, this release wouldn't have been possible without contributors. As David Bisset tweeted, "Join me in thanking the 600+ contributors (including 178 new ones) across 50+ countries (and their partners, pets, therapists) for putting this release out." WordPress core committer Aaron Jorbin, also Senior Director of Editorial Technology for Penske Media Corporation, adds, "30 releases ago WordPress 3.3 had 180 total contributors. The WordPress contributor community grows with each and every release."


For the first time, the WordPress 6.2 release team included a Performance Lead role, aptly filled by Felix Arntz, a Developer Relations Engineer at Google, WordPress core committer, and WordPress Performance Team rep. He tweeted, "Really excited to see the #WordPress 6.2 release out there! Lots of performance improvements alongside the new features, with LCP for block themes improving by up to 18% based on lab benchmarks," linking to his WordPress 6.2 performance data.


Gutenberg Phase 3: real-time collaboration is coming to WordPress
With the Site Editor now out of beta, marking the end of the second 'Customization' phase of the Gutenberg project, planning has begun on phase three. As Sarah Gooding at WP Tavern reports, real-time collaboration is coming to WordPress.


Gutenberg lead architect Matías Ventura has shared a preliminary outline of what's planned for the third 'Collaboration' phase, including seven focus areas: real-time collaboration, asynchronous collaboration, publishing flows, post revisions interface, the admin design, library (for managing blocks, patterns, styles, and fonts as well as media), and developing a global search and command component.


In the latest episode of the WP Briefing podcast, WordPress core contributor Héctor Prieto—the Gutenberg project's technical project manager—said implementing real-time collaboration would be the most technically challenging aspect of the project. He referenced existing projects that address real-time collaboration, including Gutenberg engineer Riad Benguella's AsBlocks project and Gutenberg contributor Enrique Piqueras's Block Collab project.


Brian Coords, Editor at MasterWP and Technology Director at Howard Development & Consulting, tweeted, "If you haven't already, read up on #WordPress Gutenberg Phase 3. Everything in this post sounds 1000x more exciting and useful for than the last few years of FSE features and has me very optimistic. What do you think?"


EvoluData CMO Jeff Fortin Tam tweeted, "Excited about pt.3 of the @WordPress roadmap: a proper editorial workflow & collaborative #writing / review features. In many orgs, this could eliminate Google Docs for drafting/reviews! Fingers crossed that we may begin to see this in 2024-2025."
Gooding noted that although Ventura assured folks that projects related to the first two phases of the Gutenberg project would continue, some people would like to see more time spent on editing and customisation before moving on.


"WordPress as a whole needs to slow down a bit anyway," WordPress Accessibility Team rep Alex Stine posted in Post Status Slack this week. "… I will keep pointing it out, but we're entering phase 3 when certain groups of users still have accessibility challenges for phase 1. It is not okay." He added, "With that being said, work needs to be done. It needs to be fast but not too fast. Would really like to see a few nothing but bug fix releases. The whole idea we have to add a couple hundred features to Gutenberg every release is getting super old."
Yoast tackling the web's carbon footprint with crawl optimization
In an effort to reduce the web's carbon footprint, Yoast has released its formerly premium-only crawl optimization feature in the free version of its Yoast SEO plugin. This feature cuts down on unnecessary search engine crawling, in turn reducing energy consumption.


For those familiar with Yoast, this news comes as no surprise. The SEO company has been a long-time advocate of emissions reduction strategies. Yoast Head of SEO Jono Alderson tweeted, "Super proud of Yoast's new crawl optimization settings, which we just moved to the free version of the plugin. This will save so many trees. 🌳🌲."


Tweeting about Yoast SEO's new crawl optimization feature, accessibility advocate and WordPress designer Anne Bovelett noted, "Digital technologies are responsible for roughly 4% of greenhouse gas emissions. You can literally use this to reduce that!"


The news comes after de Valk spoke about optimizing crawling in his presentation Verbeter het milieu, begin bij je website! (Improve the Environment, Start With Your Website!) at WordCamp Netherlands last September.
Plugin developers accused of engaging in questionable marketing tactics
MasterWP's Rob Howard has accused Rank Math Agency, Ninja Forms and WP Forms of engaging in shady markdown tactics. After tracking the pricing pages of several popular WordPress products for six months, Howard writes in The Full Report: 6 Months of WordPress Plugin Pricing Pages that the three companies are "taking a significant risk in exchange for an improvement in conversion rates."


He notes that the WordPress plugin guidelines require that "Developers and their plugins must not do anything illegal, dishonest, or morally offensive." Howard says it's on WordPress leadership to enforce the guidelines, particularly where plugin developers may be in violation of United States laws. "If Mullenweg and Haden Chomphosy don't think the rule is being violated, they at least owe the community a clear explanation of where they'd draw the line," he writes.


According to Howard, the free versions of the Rank Math Agency, Ninja Forms, and WP Forms have more than 6 million active installations on WordPress sites, which, he says, "means millions of people might see an 'upgrade' prompt in the WordPress dashboard and click through to a questionable sales page." He adds, "This type of sales behavior could dilute the WordPress brand, which could hurt the bottom line of all WordPress-related companies…"


Business Spotlight: Atarim Web Agency Summit 2023
The Atarim Web Summit is back for the 4th year, bringing together thousands of agency owners and freelancers with the biggest experts, disruptors, and thought leaders in the industry for 4 days of live, high-impact sessions, interviews & panels. Don't miss out! Sign up to attend - IT'S FREE!
#WPCommunityFeels: Taylor Elizabeth Rose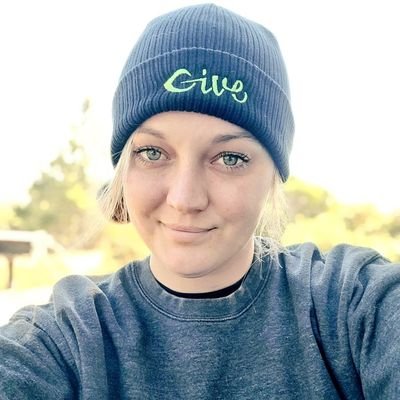 This week, what's inspiring Taylor Elizabeth Rose, Marketing Director for GiveWP, IconicWP, and Orderable.

A podcast worth listening to:
To be shamelessly bold, I would recommend my own podcast! The Legend of CA Man. The story isn't quite over yet. I plan to finish it this summer as I drive the path in the story. You may recognize a familiar podcaster voice as the narrator and catch quite a few WordPress puns and inside jokes along the journey.
A concept worth understanding:
Planning is critical for efficiency. Whether it's a blog article, a product update, or a major multi-team project, planning is the only way to really do it well and do it in a timely manner. Knowing ahead of time what issues might arise, what tasks need to happen, and what might become a roadblock saves time, headaches, and allows you to increase your overall workload capacity. Plan, plan, plan.
A Twitter account worth following:
I really love the Asana account. It's encouraging to see new product updates, tips for productivity, and I generally just love the branding on their Twitter account.
An article worth reading:
Insider recently published an article about how tech companies are ruining their core products by chasing trends and operating in a "growth mindset." This is a really critical concept for everyone in WordPress right now as products are acquired, and WordPress Core continues to change. Keeping the end-user's needs at the front of everything we do is a better path forward than speeding through trendy releases. Did the change you made make things easier or better for your users? If not, then re-evaluate before moving forward.
A habit worth forming:
Compartmentalize time and space, including devices. With more people working from home, remembering to use your spaces as they are intended is important. Sleep happens in bed. Eating is in the kitchen. Work is at the desk. This way, your mind is able to focus on and turn off from work. It also helps keep work-life balance if you keep your work and private lives on separate devices. So, when you leave your desk, work actually stays there.
Hacked Website Threat Report 2022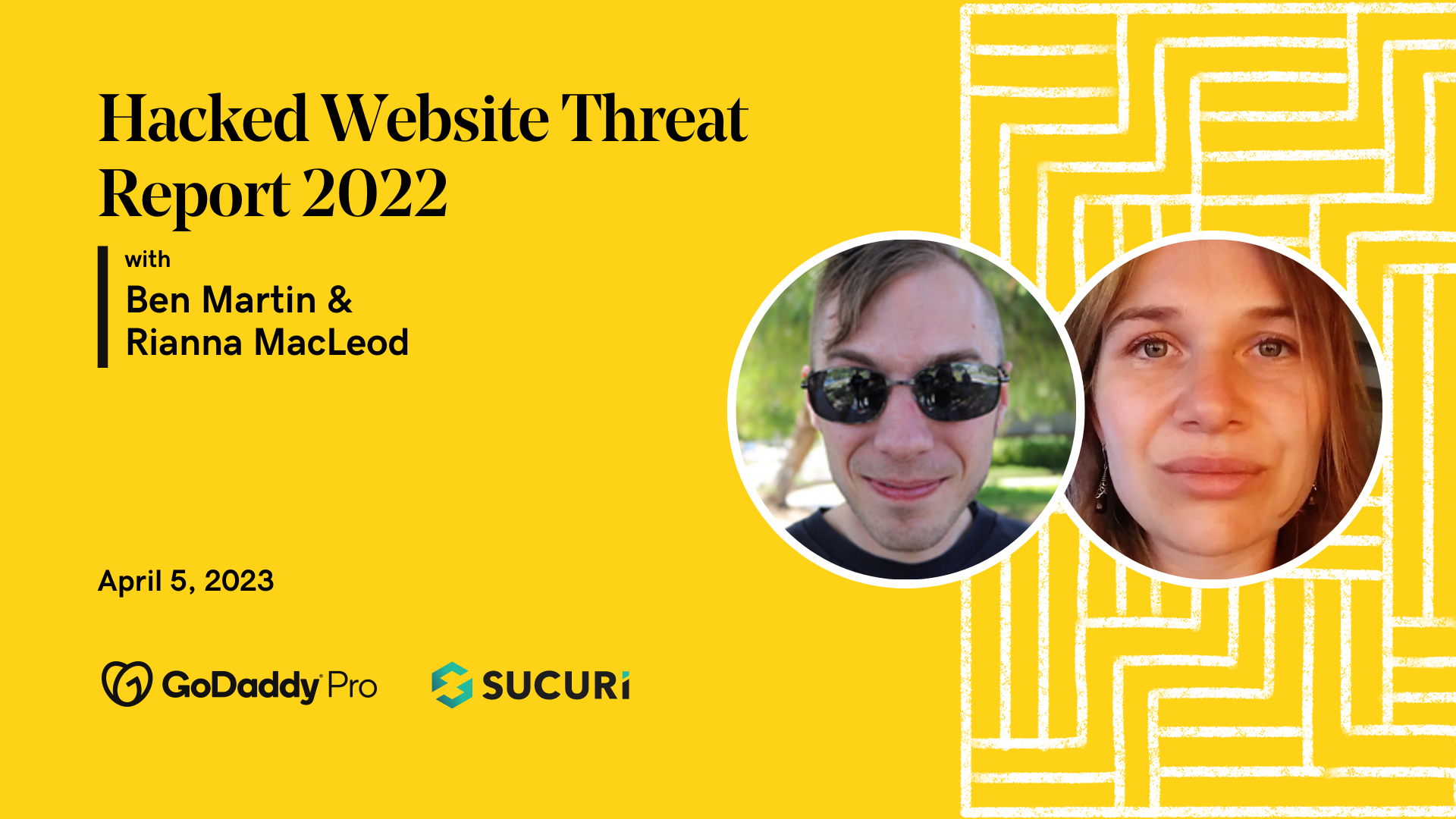 Join us and our partners at Sucuri for a virtual event where we will discuss the findings of the 2022 Hacked Website Threat Report. In this pre-recorded session, we will cover the latest data and trends in web security compiled by Sucuri, providing insights into the state of web security in 2022.


The event will also include a live Q&A session at the end, where attendees can ask questions and discuss the implications of the findings. Don't miss this opportunity to learn about the latest threats to website security and how to protect your online presence.


This free virtual event is presented by Sucuri and GoDaddy Pro and will take place on Wednesday, April 5, 2023 at 1pm EDT.



In other WordPress news...
WP Engine's Pattern Manager is now available in the WordPress Plugins Directory. The plugin gives WordPress users a dedicated interface for browsing, designing, and organizing patterns with categories, keywords, descriptions, and more.
Yoast SEO founder Joost de Valk joined WP Tavern's Jukebox podcast to talk about what he's working on. de Valk and host Nathan Wrigley discuss the WordPress landscape, Newfold Digital's acquisition of Yoast, his role at Newfold, and refreshing the WordPress UI.
CodeInWP is inviting folks to create an educational website for kids using WordPress as part of a 15-minute WordPress challenge. The winner will take home $1,000, eight finalists will win $200, there the People's Choice winner will receive $500. The competition closes on April 16.