Matt Mullenweg encourages WordPress community to "leverage AI"
Back in 2015, Matt Mullenweg asked everyone to "learn JavaScript, deeply." Last week, he dropped into Post Status Slack to encourage folks to "spend as much time leveraging AI as possible." If you're not a member of Post Status Slack, here's Mullenweg's full comment:


"Okay y'all: Forever ago I told you companies could be built in a remote and distributed fashion, and it's amazing to see most WP companies operate in this way, impacting thousands of people's lives. In 2015 I told you to learn Javascript deeply. I don't have a catchy phrase yet, but my message for 2023 will be to spend as much time leveraging AI as possible. The boosts to productivity and capability are amazing. This is not a web3/crypto/widgets hype cycle. It's real. To this slice of the WP community, the ~1,300 people here, I want you to really internalize this message as deeply as possible."


Also, he says: "Open source and AI are the two mega-trends of the next 30 years. They complement each other, and you should think deeply about how. ChatGPT can't ready Shopify's code."


In time, we'll no doubt hear more from the WordPress co-founder about his thoughts on AI. In the meantime, folks who've already launched AI tools for WordPress were quick to point out their foresight, including Bertha AI co-founder Andrew Palmer who commented, "We built Bertha a year or so ago. Specifically for WordPress. Does that mean we were ahead of the curve? ☺️"


WPMU DEV CTO Aaron Edwards, who's been launching projects left, right and center lately, commented, "Got it, making WP product support more efficient by building docsbot.ai myself, and giving it to the community via ChatWP wpdocs.chat."


WordPress 6.4 to have all-women and nonbinary release squad
Sarah Gooding at WP Tavern highlighted this bit from Haden Chomphosy's announcement: "Having a release squad comprised of folx we don't typically see in technology also has a goal of increasing the number of underrepresented people who have experience maintaining, managing, and shipping software in an open source project." Also: "All contributions to the release and release process are welcome."


Tonya Mork, who served as Triage Lead for WordPress 5.6, the first release to feature an all-women and nonbinary squad, put her hand up for the Core Tech Lead role and shared her personal experience: "Before joining the 5.6 Release Squad, I had not contributed to the project. I had no idea how the release cycle worked or where to start. Yup, I was a contributing noob. But with mentoring, I was well supported in my onboarding. And you will be too! The experience was and still is incredible!"


30% of WordPress 6.2 contributors were first-timers, plus latest release loading block themes 14-18% faster
"I finally managed to put together my WordPress 6.2 contribution statistics blogpost!" tweeted Jb Audras, CTO of Whodunit, a WordPress core committer, and Core Tech Lead for WordPress 6.2.


607 people from at least 50 countries and 145 identified companies contributed to WordPress 6.2.
178 people contributed to WordPress Core for the very first time, representing 30% of the total number of contributors.
Of the 50+ countries represented, the United States had the largest number of contributions (803) followed by Russia with 449 contributions (led by Yoast-sponsored core committer Sergey Biryukov), and France with 303 contributions (including 277 contributions from Audras himself).
Automattic is still the most prolific company with 82 employees credited in 1,793 contributions, followed by Yoast with 712 contributions from 11 employees and Whodunit with 280 contributions from 4 people.
Meanwhile, Automattic-sponsored contributor Anne McCarthy has shared a recap of WordPress 6.2's performance improvements. According to an analysis by Google-sponsored core committer Felix Arntz, who served as Performance Lead for the release, WordPress 6.2 loads 14-18% faster for block themes and 2-5% faster for classic themes. Server-side performance is seeing a major boost of 17-23% for block themes and 3-5% for classic themes.
iThemes rebranding as SolidWP
iThemes launched in 2008 as a themes company but in recent years has become known for its security, backups and site maintenance plugins, "none of which are well-represented in the name iThemes," says Matt Cromwell, Senior Director of Ops and Marketing at StellarWP—the WordPress brand collective owned by Liquid Web that runs iThemes.


Last week, the company kicked off a "rebrand in public" approach to launching its new identity, which will include in-depth videos about the reasons behind the rebrand.


Ben Meredith, Head of Support at GiveWP/Liquid Web, commented in Post Status Slack, "I've gotten to watch things happening from the inside on this, and I am pretty pumped that it's not just a rebrand. It's definitely a re-focus and refactor of the products, and shifting around folks to make those products even better."
Vulnerabilities discovered in Limit Login Attempts and Elementor Pro
In security news, Wordfence and Sucuri are urging folks to update to the latest version of Limit Login Attempts after a severe unauthenticated stored Cross-Site Scripting vulnerability was patched in version 1.7.2 of the plugin last week.


TeamWP launches project to measure employee engagement and satisfaction in WordPress ecosystem
Company culture and engagement project TeamWP launched its first Team Experience Index this week. As Sarah Gooding at WP Tavern reports, the semi-anonymous survey—which requires a company name but does not store employees' identities—takes about 7 minutes to complete and will help TeamWP capture leadership, teamwork, career progression, compensation, and other trends across WordPress companies.


TeamWP founder James Giroux tweeted this week, "Our first day live had a very healthy number of results including from some leading WordPress companies. I'm quite pumped to see the results too. I wonder how we'll do...😄"


Giroux also joined Do the Woo's latest episode, Building Community and Employee Engagement, to discuss his experiences in community roles, as well as the story behind TeamWP and what the project will tackle next.
Gutenberg 15.5 introduces experimental grid layout support; developers experiment with integrating AI
"I am particularly curious about how the grid layout works," wrote WordPress Developer Advocate Birgit Pauli-Haack in the latest issue of Gutenberg Times. "It seems quite complex as the editor needs to deal with several levels and Inner Blocks and how they follow the overall grid layout. It's important that theme builders test this and provide feedback, so it can be solidified."


A number of developers are meanwhile experimenting with AI block and content assistants for Gutenberg. Human Made CTO Joe Hoyle recently shared that he'd integrated generative AI into the block editor and wrangled it to "speak Gutenberg." Developer and Gutenberg Hub founder Munir Kamal has similarly built a native AI writer plugin inspired by the Notion app. Gooding has the story over on WP Tavern.
Business Spotlight: Atarim Web Agency Summit 2023
The Atarim Web Summit is back for the 4th year, bringing together thousands of agency owners and freelancers with the biggest experts, disruptors, and thought leaders in the industry for 4 days of live, high-impact sessions, interviews & panels. Don't miss out! Sign up to attend - IT'S FREE!
#WPCommunityFeels: Shambi Broome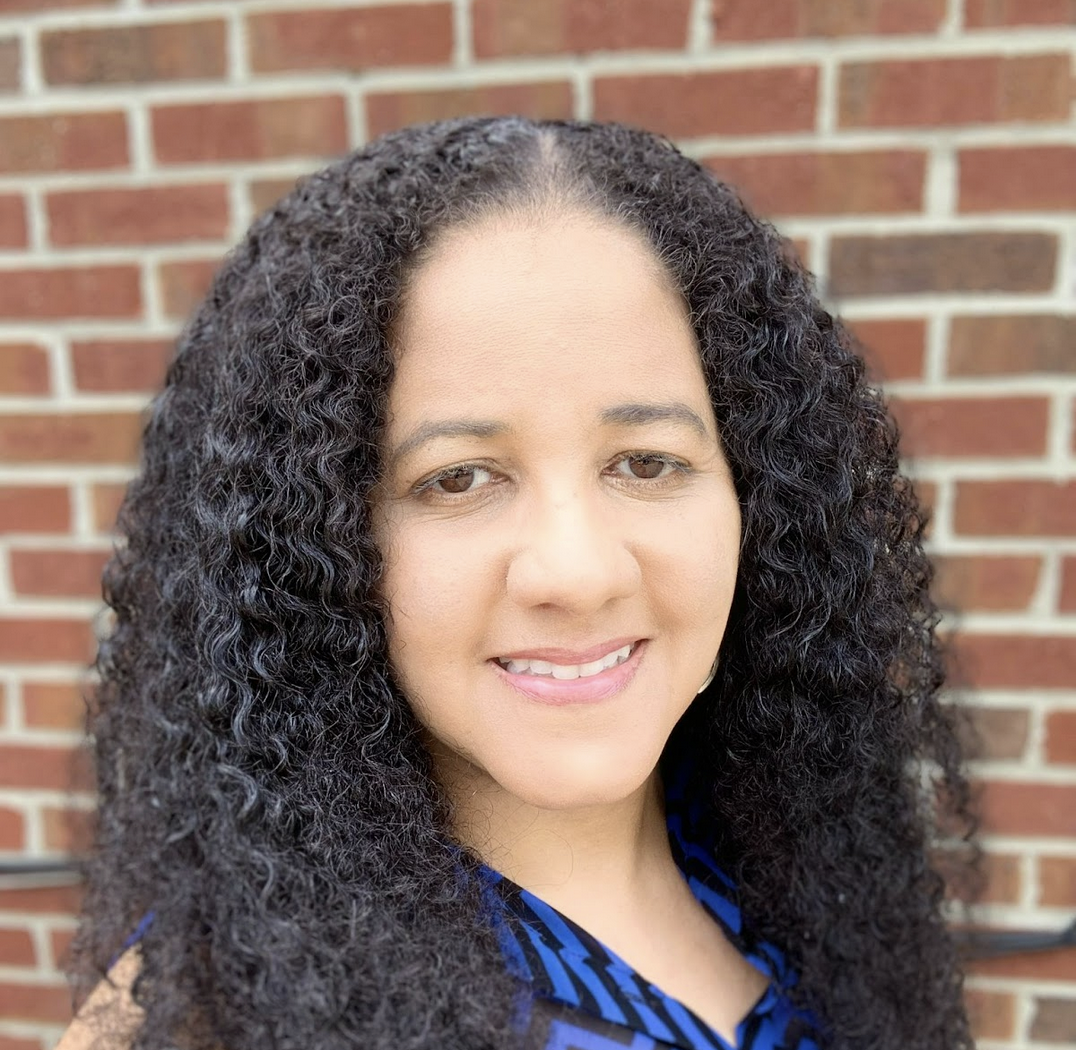 This week, what's inspiring Shambi Broome, Executive Director of Webgyrlz Code and founder of JMB Designs LLC. Webgyrlz Code is currently working with Ridge View High School in South Carolina to teach students WordPress development. High school students are likewise invited to learn WordPress via JMB Designs' first WordPress to PWA site.

A podcast worth listening to: I'm not a consistent podcast listener but I'd recommend WAIR Chats from @getwair. Great convos for anyone in the eCommerce or fashion tech space (I'm hoping a WordPress plugin is next on their list).


A concept worth understanding: Being reasonable with yourself. In 2022 I implemented no Friday deadlines and it was amazing! It reduced my stress and allowed me to use Fridays for connecting with mentees and doing discovery calls. I love a reply from @gregchase to one of my tweets on this subject: "I always question a Friday deadline with 'are you going to look at this over the weekend?'" Total facts. I was diagnosed with cancer in December 2022 and this journey has humbled me and taught me to be reasonable with my energy. Afternoon naps during the work day should be the norm. It's a great refresher and usually leads to hours of more focused work.


A Twitter account worth following: @RIoTonSocial I started following them after All Things Open 2022. I love what they are doing in the open source tech space and they "walk the walk" with encouraging inclusion in the community. RIoT is also amazing at supporting startups and giving founders a space to grow.


An article worth reading: An article I have any new WordPress interns/volunteers read when they start to work with my web agency or nonprofit is from WordPress.org. It's their article about WordPress features. I believe in going to the source before I scour the Internet for indie articles. I feel WP does a great job introducing its platform to newbies.


A habit worth forming: Connect with your community. In tech this is huge. I love being in spaces with other passionate people who love tech, love learning, love sharing, and want to make tech more inclusive. It's almost better than the energy you get from coffee (almost). I love to meet with other techies in person, chatting on Zoom, group chats, or even just having long Twitter convos. I learn from others and I love sharing where I can help. I'm big on supporting career changers to help them deal with imposter syndrome, build their confidence, and be a sound board when they have struggles. Find your community and be an active participant.
Master Digital Marketing Skills With the FREE GoDaddy Pro Academy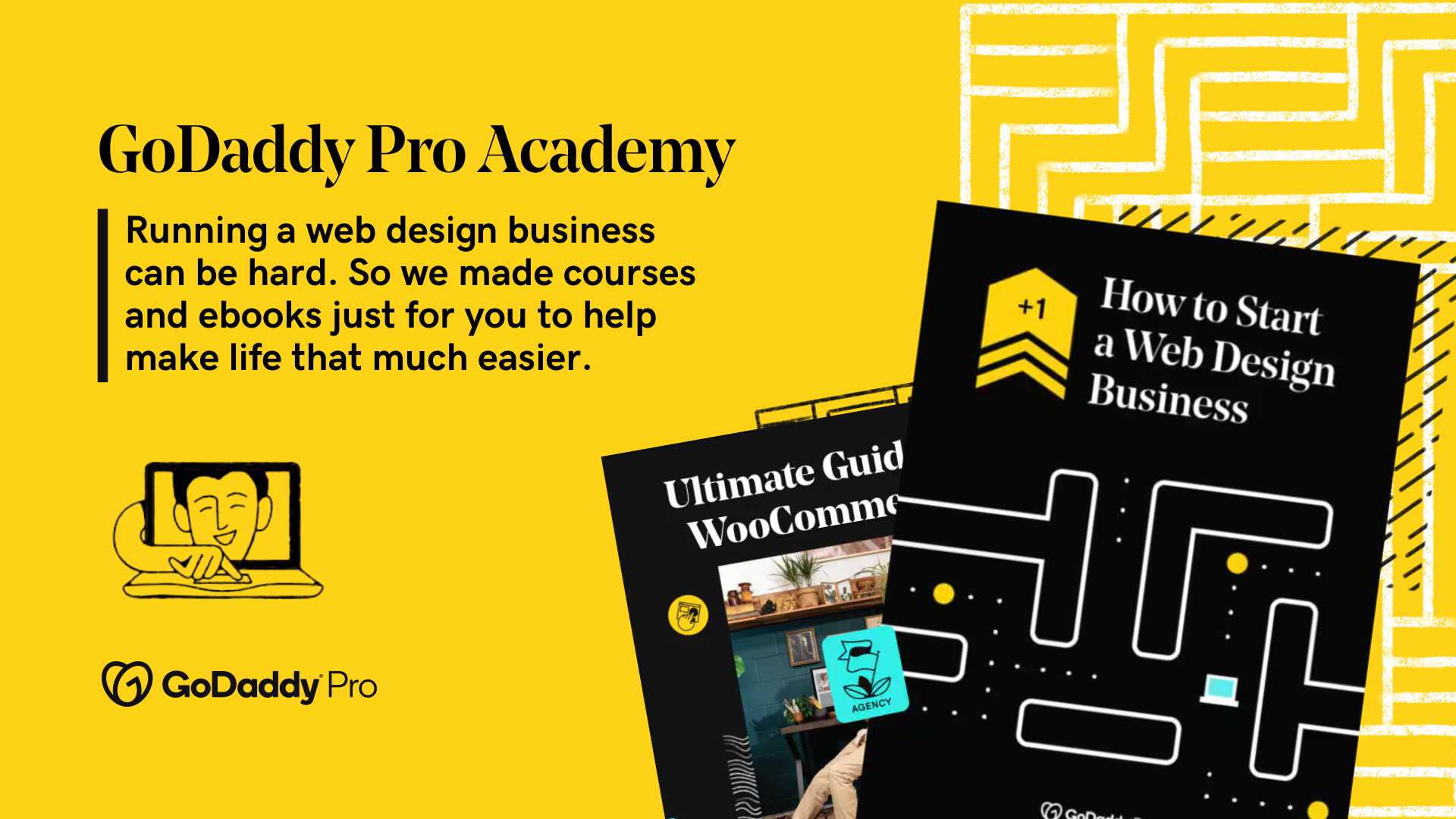 GoDaddy Pro Academy is an online learning platform that provides practical training and resources to agencies and freelancers looking to improve their digital skills and grow their businesses. With courses covering website design, SEO, e-commerce, and more, GoDaddy Pro Academy offers real-world applications of the skills being taught. The platform is constantly updated with new content to ensure learners stay current with the latest industry trends and best practices.


Investing in training and education is crucial for long-term success in the competitive world of digital marketing. By developing new skills and staying up-to-date, professionals can offer more value to clients and stand out from competitors. GoDaddy Pro Academy is a valuable resource for anyone looking to take their digital marketing career to the next level.



In other WordPress news...

In product news...
Do you have a product launch or release you would like to share? Get in touch – [email protected]