Happy Friday! It's May 5 and we're feeling fresh after a makeover. This week we're covering WordCamp US, From Blogs to Blocks, AI and WordPress, WP Speakers, and much more. First time reading? Sign up here.
Got an opinion? Send your thoughts, feelings and news tips to

[email protected]

.

1. WordCamp US tickets sell out, more available soon
WordCamp US is scheduled for August 24-26, 2023, at the Gaylord National Resort & Convention Center in National Harbor, Maryland.


Meanwhile, the organizing team's announcement this week that they are looking outside of the WordPress community for this year's speaker program has also raised eyebrows. As Equalize Digital's Amber Hinds tweets, "#WCUS bringing in professional speakers who are not involved in the #WordPress community is interesting, but are we suddenly going to pay speakers? What is going to motivate people who don't care about the community to travel and speak for free? 🤔"


Organizers have put out a survey for suggested speakers and topics as well as a traditional call for speakers.


WCUS will also be hosting a Community Summit from August 22-23. Applications for attendees are still open and contributors are welcome to submit topics for the event.
2. Word on the Future the first AI event for WordPress
Enterprise agency Human Made is hosting the first event dedicated to AI for WordPress—and it's on soon. Word on the Future is scheduled for May 25 and will feature demos of the agency's AI projects, highlight what other leaders in the space are doing, and support discussion about the impact AI will have on WordPress.


Few details are available, with speaker and session details expected to be released soon.
"Very excited that Human Made is organizing the first AI for WordPress online conference, and it's just a month from now," tweeted John Blackbourn, Principal Web Engineer at Human Made, adding, "This is going to be an absolute banger."


Also: "I love the irony of the first #AI for #WordPress event being hosted by a company called Human Made 😂" tweeted Marcus Burnette.


Meanwhile, Automattic-sponsored core contributor Anne McCarthy has put a call out for community feedback on how WordPress core should work with AI. Matt Cromwell, Senior Director of Ops and Marketing at StellarWP, kicked off the discussion, questioning whether AI integration should be pursued at the expense of collaboration and multilingual features already on the roadmap.


"It's a fun exercise to dream about what an AI-powered WordPress would look like, but at this infancy-stage of AI I think it's better to let the plugin ecosystem do the innovating so that Core can focus on its more foundational features that need improving and stick to the roadmap that many users are looking forward to," commented Cromwell.
3. 'From Blogs to Blocks' campaign kicking off Sunday
The WordPress Marketing Team this week launched From Blogs to Blocks, a initiative designed to encourage folks to reflect and act on their personal connection to WordPress in the lead up to its 20th anniversary on May 27.


As Sarah Gooding reports at WP Tavern, the campaign will feature 20 days of prompts for people to engage in different actions focused on blogging, developing, designing, photography, and community. For example, participants may be invited to submit photos to the WordPress Photo Directory, post videos, art, or share a block or theme they have created.


The daily prompts will begin May 7 and will run until the 20th anniversary on May 27.


4. Michelle Frechette launches WP Speakers
Michelle Frechette, the Director of Community Engagement at StellarWP, has launched WP Speakers, an independent project designed to help organizers find and connect with speakers for WordPress meetups, WordCamps, podcasts, and other events.


As a meetup organizer, Frechette says she's constantly searching for speakers to present. "As well-connected as I am in WordPress, I couldn't even imagine how much more difficult it might be for someone who didn't know a lot of speakers personally. So WP Speakers was born," she says.


Since the site launched last week, 211 speakers have joined the free database, with several companies sponsoring or contributing products to ensure the site remains a free resource for the community.


"The best thing about this, how no one came up with this before, yet will become the go to resource for WordPress speakers," tweets WC Vendors founder Jamie Madden.


Business Spotlight: Nexcess
Nexcess is a trusted managed WordPress host that serves professionals and businesses seeking growth and scale. Think less about servers, security, and WordPress troubleshooting with built-in features, top speeds, and unsurpassed support. Shop the WordPress anniversary sale now.

WordPress project
> WordPressers choose WordPress because it's open source (62%), flexible (47%), low risk (45%), cost-effective (45%), and has a positive reputation (41%), according to the 2022 WordPress Annual Survey results. According to WordPress Executive Director Josepha Haden Chomphosy, 3,400 people took part in the survey (WordPress.org)


> Gutenberg 15.7 is now available. Release lead Birgit Pauli-Haack says contributors continued making improvements to existing UI and UX for content creators, site owners working on their own site, or theme developers creating new themes (WordPress.org)


> The first WordPress community theme is now live in the WordPress.org themes directory. It's called Stacks and has been designed specifically to create slide decks that can be used as a presentation.
Plugins & themes
> Advanced Custom Fields (ACF) has launched its first-ever annual survey. Product Manager Iain Poulson says the team wants to better understand how people use ACF, how they're building WordPress sites, and what needs to be improved or added to make the plugin even better (ACF)


> BuddyPress lead contributor Mathieu Viet has published the first in a series of posts outlining a new direction for the social networking plugin that prioritizes users and their privacy (BuddyPress)


> WP Engine has launched Frost 1.0 after acquiring the block-based theme project from premium themes pioneer Brian Gardner in December 2021 (WP Engine)


> Beaver Builder co-founder Robby McCullough joined Matt Medeiros on The WP Minute+ podcast this week to talk about how the page-building landscape has changed over the past nine years since the plugin's launch (The WP Minute)
Products & platforms
> WordPress.com is now offering staging sites to customers who have Business or Commerce hosting plans (WordPress.com)


> Automattic customers will no longer be able to auto-publish to Twitter via the Jetpack Social plugin after the company was priced out of API access (WP Tavern)


> Patchstack has launched a free managed Vulnerability Disclosure Program (mVDP) to help developers make their plugins more secure (Patchstack)


> Cloudways has launched early access Cloudways Autoscale, the hosting platform's new fully managed WordPress hosting service offering autoscaling, load balancing, and high availability (Cloudways)
Mergers & acquisitions
> The WPBeginner Growth Fund has taken an investment stake in HeroThemes, best known for the Heroic KB plugin and the KnowAll Theme (WPBeginner)


> The WishList Member plugin is now a part of Caseproof, the parent company of MemberPress. This latest news is on the heels of Caseproof's recent acquisition of MemberMouse (MemberPress)
Events & conferences
> MasterWP is again facilitating travel grants for people who want to speak at WordCamp US but need financial assistance and companies who want to help increase the diversity of speakers at the event (MasterWP)


> Speaker applications are now open for WooSesh, a virtual conference for WooCommerce store builders. This year's theme is 'Next Generation Commerce' and is scheduled for October 10, 2023 (WooSesh)


> Atarim's Web Agency Summit had a record-breaking 10,000+ attendees last week. According to Atarim's CEO and co-founder, Vito Peleg, "Reaching over 10,000+ attendees this year is a testament to the incredible value and insights offered at the Web Agency Summit but really even more so how the community came together." (Atarim)
WordPress & AI
> 10up's latest 2.0 release of ClassifAI—an open-source plugin that leverages AI to augment content creation within WordPress—comes with OpenAI GPT and DALL·E integration, expanding the plugin's capabilities in aiding editors (10up)


> Ellipsis managing director Alex Denning explores the growing homogeneity of content as more and more individuals and businesses leverage AI in his latest write-up (Ellipsis)


> For his latest article Will AI Replace Us All? (How I Tried to Get ChatGPT to Do My Job) for Torque Mag, writer Nick Schäferhoff tried replacing himself with AI at work. "We are not at the point where the AI can fully replace a human writer," he concludes (Torque Mag)
#WPCommunityFeels: Katie Keith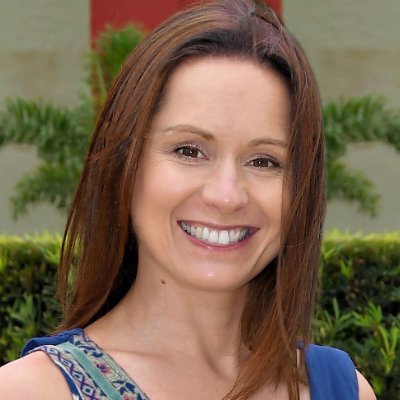 This week, what's inspiring Katie Keith, co-founder and CEO of Barn2 Plugins. Barn2 sells a range of innovative WordPress and WooCommerce plugins, including the bestselling Document Library Pro and WooCommerce Product Table plugins.

A podcast worth listening to: I co-host

WP Product Talk

, a podcast discussing how to build a successful WordPress product business with well-known community members.


A concept worth understanding: Lots of people who work with WordPress still don't understand the concept of Full Site Editing (FSE) and how it relates to the Gutenberg block editor. This is the future, so it's worth learning about. Smashing Magazine did an excellent

deep dive

.


A Twitter account worth following:

Chris Badgett

, CEO at LifterLMS, shares valuable lifelong learning insights on Twitter.


An article worth reading: Freemius'

article

on high-converting pricing pages for WordPress plugins and themes is informative and practical. It uses examples from multiple websites to provide actionable tips on how to analyze and optimize a pricing page.


A habit worth forming: Writing daily goals and sharing them with your team on Slack is a helpful habit for focus, productivity, and remote team communication. We do this at Barn2.
Together with GoDaddy Pro
Join the GoDaddy Team at WordCamp Buffalo!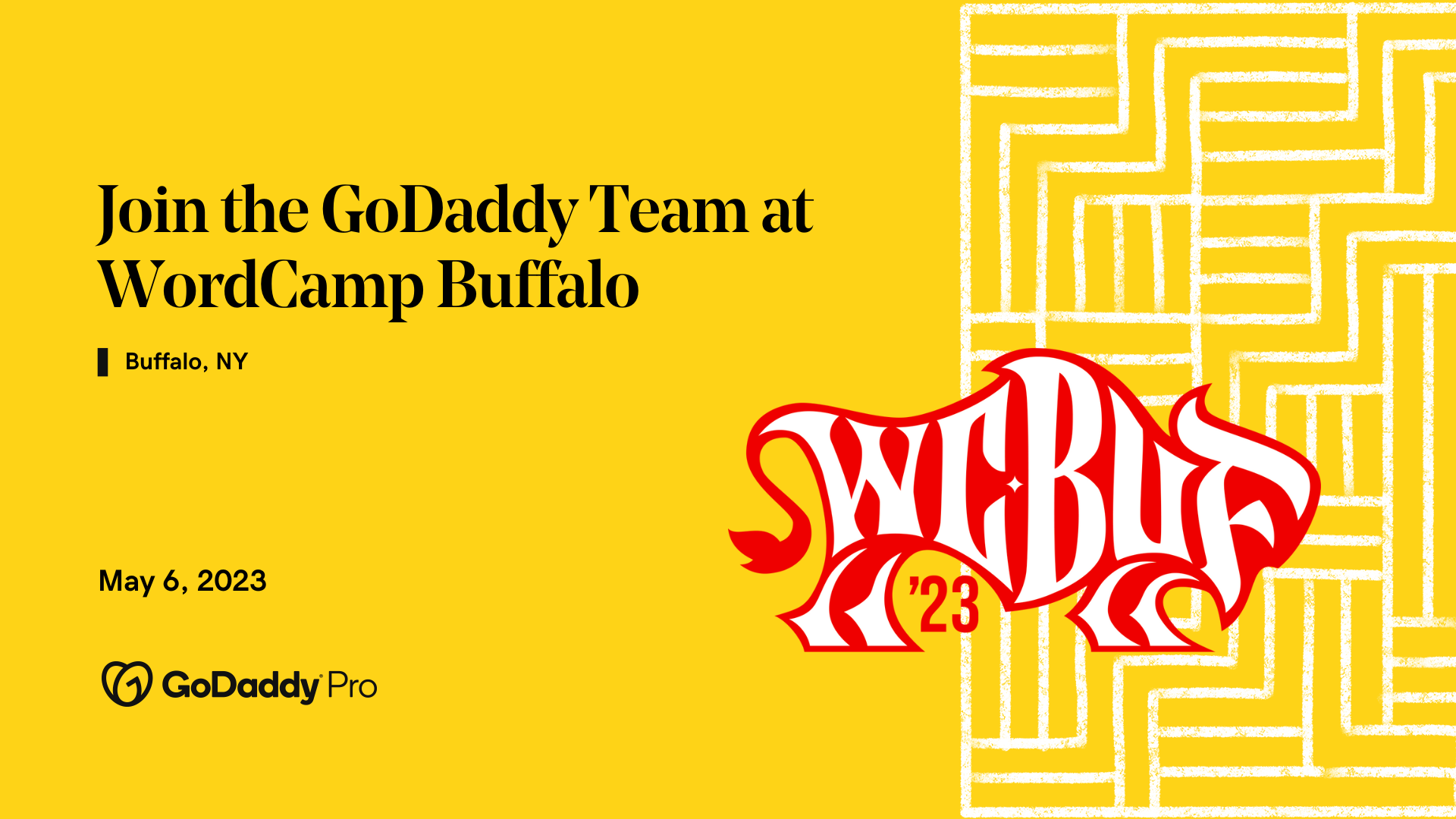 Hey, WordPress enthusiasts! Come to WordCamp Buffalo and join us in New York this weekend!


It's not your average conference; it's an event packed with tons of fun, insightful talks, and networking opportunities with your fellow WordPress fanatics.


In addition to some fun goodies we'll be giving away, come hang out with the GoDaddy crew to get the inside scoop on what's new. And, don't miss our own Courtney Robertson speaking about accessible and engaging content on Learn WordPress. Plus, she'll be on a panel to discuss WordPress contribution.


Whether you're a code wizard, design guru, or content king/queen, there's something for everyone. So, will we see you there? Join us at WordCamp Buffalo and let's have a blast together!



🧪 Pascal Birchler, a core committer and Developer Relations Engineer at Google, has recreated a periodic table of plugins to celebrate the 20th anniversary of WordPress.


🥇 CodeInWP has announced the winners of its 15-Minute WordPress Challenge. According to co-organizer Sabina Ionescu, "It was an exciting run, we had 20 entries and over 1500 votes for the projects, so a lot of work being done around the competition. I'm happy to see such nice projects created with WordPress in only 15 minutes."


🎨 The Full Site Editing (FSE) Program's 22nd call for testing asks folks to create a colorful front page for a fictional project called "Daily Delights."


⚖️ Automattic, which operates the .blog top level domain through its company Knock Knock Whois There, has successfully defended a cybersquatting case brought by insurance company AXA.


🎙️ Olivia Bisset, an audio-visual editor at Post Status and co-founder of wpfront.page, joined a recent episode of Torque Social Hour to offer some tips on how to engage young WordPress users.


🏆 Automattic has earned a Most Loved Workplace certification for the second year in a row.


🤔 Yoast founder Joost de Valk tweeted "it's time for some people in the WordPress plugin ecosystem to take note…" after online learning platform Udemy agreed to pay $4 million to settle a court case alleging it advertised fake discounts for its courses. de Valk's warning comes after recent debate about WordPress companies engaging in misleading sales tactics.


📋 Big Bite has launched its 2023 State of Enterprise WordPress Survey, which aims to capture how WordPress can better serve large brands.


🎂 In WordPress Turns 20: Its Secrets of Success writer and developer Eric Karkovack shares what he believes has helped WordPress stick around (and maintain widespread relevance) for two decades.


🖥️ Pantheon users and developers are ditching the web hosting platform for servicing organizations labeled as "hate groups" by the Southern Poverty Law Center. Pantheon co-founder Josh Koenig has defended the company, saying it's an "open platform" service and not "an advocacy organization."
The Repository started as a passion project by two former journalists who wanted to spotlight news from across the WordPress ecosystem. Do you enjoy reading it? Take a minute to share this email with your friends and colleagues—we'd appreciate it!
The Repository is a weekly email for the WordPress community by Rae Morey. Also on our team: Adrianna Nine, Laura Nelson, and Jonathan Wold. Thank you to Kinsta, our web hosting sponsor, and MailPoet, our email sponsor.
Send your feedback to

[email protected]

and help us provide the news that matters to the WordPress community. We're here to listen.
Interested in reaching WordPress people like you? Get in touch to become a Repository sponsor.