Marieke van de Rakt leaving Yoast to "change the world for the better"
First up, the sad yet heartening news that Marieke van de Rakt is leaving Yoast.


The SEO company's co-founder and former CEO is leaving to focus on investing in open source, sustainable and female-led companies through Emilia Capital, her investment company with partner Joost de Valk. She also wants to help organizations address gender imbalances and workplace inequality with her Empowerwoment Project. Amazing stuff.
Or as Yoast COO Chaya Oosterbroek writes in Saying goodbye to Marieke, "she has ambitious plans to help other organizations, to champion diversity and sustainability, and to continue to change the world for the better."


van de Rakt tweets, "This is a bittersweet day for me. I am saying goodbye to Yoast. My last day will be on May 31st. I am gonna miss Yoast so much, but… looking forward to new adventures…. And no worries, saying goodbye to Yoast does not mean saying goodbye to WordPress. See you all soon!"
Atarim 2023 Web Agency Summit to feature leading WordPress experts and companies
The four-day virtual event is geared towards web agencies and WordPress professionals, with topics focused on web trends, scaling an agency or freelance business, attracting high-paying clients, and building recurring revenue. The program includes 20 individual sessions and this year adds seven new discussion panels.
Atarim co-founder and CEO Vito Peleg will be hosting arguably the most exciting panel on the summit's program, From CMS to Digital Powerhouse: The Expansive Power of WordPress and How It Can Reshape the Tech Landscape.


The summit will also feature a virtual festival village where attendees can win prizes and join breakout rooms to network and make new industry connections.
The Repository is a proud media sponsor of the 2023 Atarim Web Agency Summit.
WordCamp Europe releases new tickets and announces speaker support, childcare, and workshop for kids
WordCamp Europe is quickly coming together ahead of the June 8-10 conference in Athens, Greece. Speakers were notified last week, and a Speaker Support Program has been launched to encourage greater diversity by connecting speakers with companies willing to support them financially.


Another batch of tickets for the event was released today. At the time of publication, there were 495 General Admission tickets available. Organizers are encouraging attendees to register for Contributor Day on June 8. Last week, organizers also announced there'll be free childcare at the event, in addition to a free workshop for kids to learn how to use WordPress.


Meanwhile, Joost de Valk is inviting those seeking funding to make an in-person pitch at Emilia Capital's booth at WordCamp Europe. de Valk tweets, "The response to this has been amazing 😃 If I can ask one thing: please spread the word! New founders in the #WordPress space may not follow me or @MariekeRakt. You can really help us and them by spreading the word to everyone who this might be a fit for 😇 See you at #WCEU!"
Gutenberg 15.6 released with quality-of-life enhancements and experimental features
"Gutenberg 15.6 came out yesterday, and one of my favorite new features is spacing presets for the Spacer block. Fluid spacers anyone? ✨" tweets Automattic-sponsored contributor Nick Diego, who filmed a short video about spacing presets for the Spacer block.


In other Gutenberg-related news, Steve Bruner (developer and co-organizer of the WordPressNYC Meetup) and Timothy Jacobs (core committer for the WordPress REST API and Lead Developer at iThemes, now SolidWP) joined Nathan Wrigley on the WP Tavern Jukebox podcast this week to talk about using Gutenberg outside of WordPress.
BuddyPress 12.0 release to migrate to WordPress Rewrite API
According to Mathieu Viet, one of the project's lead developers, the team is working on a very ambitious 12.0 release with the main goal of migrating from a Legacy URL parser to the WordPress Rewrite API, and the virtual event was organized to get more contributors to help.


WP Tavern's Sarah Gooding says BuddyPress 12.0 is expected to be released on May 31, and merging the BP Rewrites feature plugin into the core plugin will be a major change that impacts the entire BuddyPress ecosystem.


Eric Karkovack at The WP Minute writes, "Taking the current social media climate into account, BuddyPress may have an opportunity to grow. That's not to say it will overtake Twitter or Facebook anytime soon. But it could become an attractive option for those who want to build smaller, tight-knit communities."
Explorations of AI and WordPress continue as the community 'leverages' AI
Last week, WordPress co-founder Matt Mullenweg asked everyone to 'leverage AI' ("It's less 'Learn AI Deeply' and more 'Learn How AI Learns About Us Deeply,'" tweets David Bisset.). This week, folks continued to explore what AI is capable of when applied to WordPress.


Meanwhile, Howard Development & Consulting founder Rob Howard has launched Innovating with AI, a spin-off of his popular MasterWP newsletter that focuses on AI. He promises "all the news and witty banter you know and love at MasterWP – applied to the next frontier in computer science."
Contributors continue to explore migration from Slack to Matrix
In January, WordPress and Matrix contributors formed a new Meta team subproject to explore bringing Matrix to the WordPress community and will be meeting bi-weekly to discuss research on migrating messages from Slack.


Gooding notes that, "The question of whether it would be beneficial for the WordPress project to replace Slack communication with Matrix is still yet unanswered, but the initial response to the idea was overwhelmingly positive. More research into the logistics of migration will be a necessary part of the decision."
Business Spotlight: Atarim Web Agency Summit 2023
The Atarim Web Summit is back for the 4th year, bringing together thousands of agency owners and freelancers with the biggest experts, disruptors, and thought leaders in the industry for 4 days of live, high-impact sessions, interviews & panels. Don't miss out! Sign up to attend - IT'S FREE!
#WPCommunityFeels: Bowe Frankema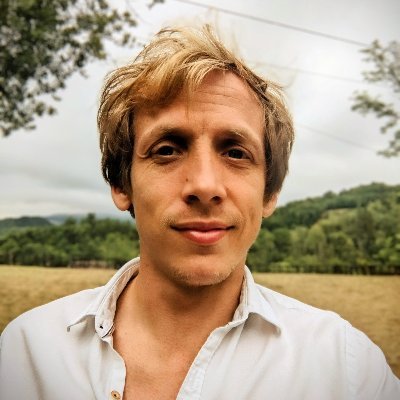 What's inspiring Bowe Frankema, co-founder and Head of Product at Dollie.
A podcast worth listening to: Business and WP industry podcasts are great. But you know what's also great?! Overly in-depth talks about Stephen King books, the many terrible movie adaptions and anything else King. The Kingcast is absolutely fantastic if you love anything King.


A concept worth understanding: Empathetic goal chasing. Dedicate yourself to a (business) goal, passion, or interest without sacrificing the relationships and well-being of those you love most. That should include yourself too. Maintaining a balance between your personal ambitions and having close friendships, family relationships and being a loving partner. That's what it's all about if you ask me!


A Twitter account worth following: KatieKeithBarn2 and learnwithmattc have been doing a new WP podcast (ha, still managed to recommend a WP podcast after all) called WP Product Talk. Their Twitter feeds are also full of tips and advice for those who are into building WP products.


A habit worth forming: Be sure to check in with yourself multiple times a day. My anchor is my pup. I go over to her for a quick cuddle and a couple of minutes of relaxing. If I notice that I'm stressed then I chill with the pupper until I feel better. Sometimes that means a very slow day (or week) but it is what it is.
Master Digital Marketing Skills With the FREE GoDaddy Pro Academy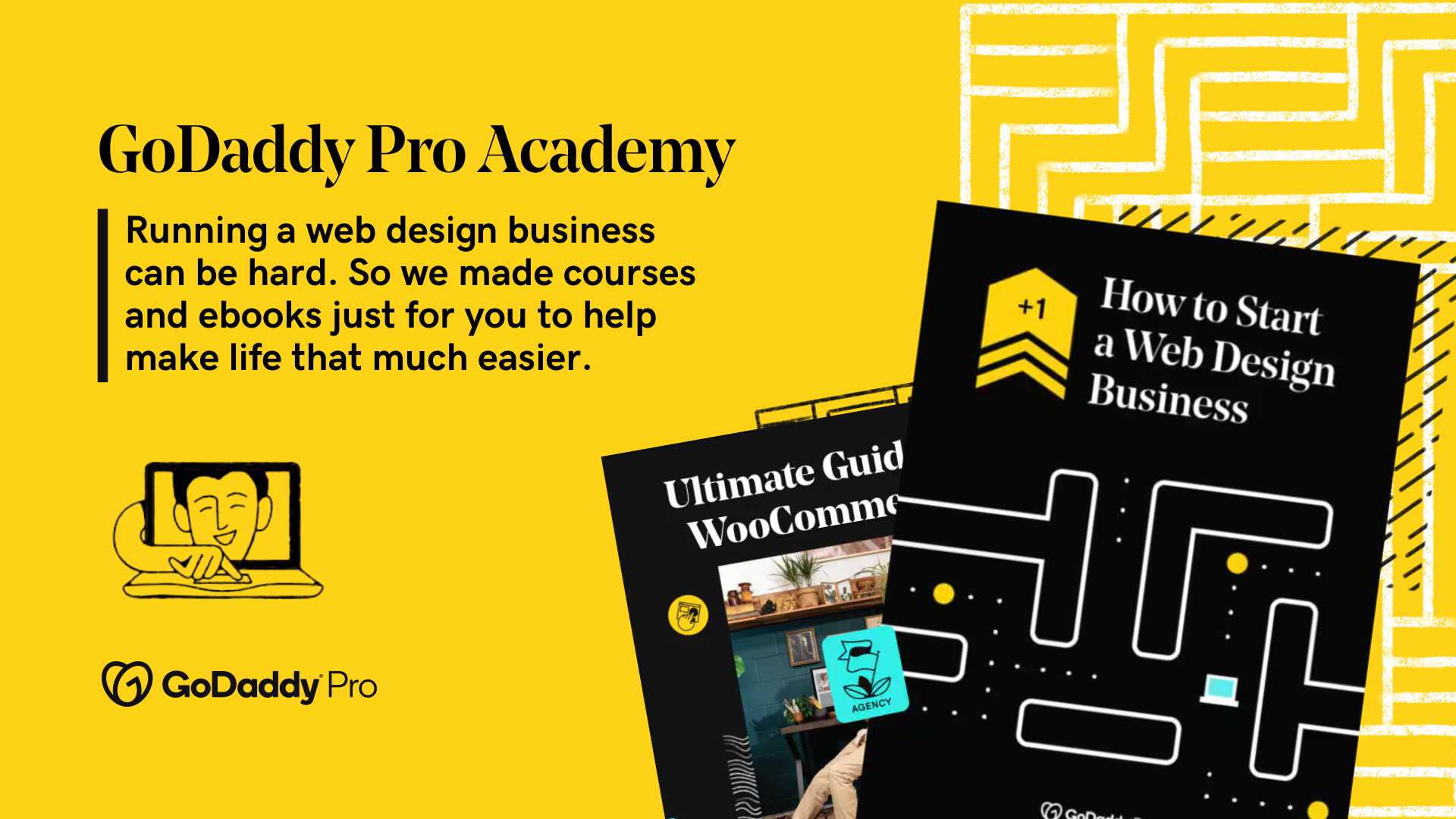 GoDaddy Pro Academy is an online learning platform that provides practical training and resources to agencies and freelancers looking to improve their digital skills and grow their businesses. With courses covering website design, SEO, e-commerce, and more, GoDaddy Pro Academy offers real-world applications of the skills being taught. The platform is constantly updated with new content to ensure learners stay current with the latest industry trends and best practices.


Investing in training and education is crucial for long-term success in the competitive world of digital marketing. By developing new skills and staying up-to-date, professionals can offer more value to clients and stand out from competitors. GoDaddy Pro Academy is a valuable resource for anyone looking to take their digital marketing career to the next level.



In other WordPress news...
Company culture is everything, according to MasterWP's Nyasha Green, who is encouraging people to take part in TeamWP's 2023 Team Experience Survey. Released last week, the survey aims to measure employee engagement and satisfaction in the WordPress ecosystem. Founder James Giroux says the survey is completely anonymous and there's no way to connect individuals with responses. The survey is open to anyone in WordPress and takes 4-7 minutes to complete.
The Gutenberg Times celebrated 250 editions of its newsletter last weekend. Since sending the first Gutenberg-dedicated newsletter on February 3, 2018, Birgit Pauli-Haack says, "I am still infinitely curious about what people create with the block editor. Thank you for your great support and trust. It's been a great privilege."
The WP Minute is reporting that some WooCommerce Marketplace customers are getting a price hike. Editor Eric Karkovack says the publication has confirmed that emails are being sent to customers announcing higher costs for yearly renewals, and a WooCommerce rep has stated that "Only a subset of extensions had their prices changed."
WooCommerce has launched Woo Express, a new managed hosting product that uses WordPress.com's infrastructure and relieves store owners of the responsibilities of hosting and maintenance. The company soft-launched Woo Express in early March with a small selection of visitors but has concluded that phase and opened it up to the public.
The WordPress Core Team has shared a proposed schedule for WordPress 6.3 and is calling on volunteers to join the release squad. WordPress 6.3 is scheduled for release on August 8. Folks interested in joining the upcoming all-women and non-binary WordPress 6.4 release team will work with a mentor.
WordPress folks have been invited to provide feedback on Building Blocks: The Evolution of WordPress, an upcoming book spanning the history of WordPress from 2013-2023. WordPress leadership commissioned the book last year and it's now available on GitHub for volunteers to review.
Adam Zielinski, the creator of the WordPress Playground project and a developer at Automattic, has shared three examples of how developing WordPress plugins within the browser could soon be possible. The examples were developed as part of a hackathon project led by Zielinski at Cloudfest 2023.
The WordPress themes Team is calling for input on a proposal to overhaul the WordPress Themes Handbook to bring it fully into the block era. In a post at WordPress.org, Automattic-sponsored contributor Justin Tadlock says, "The problem with handbooks for ever-changing software is that they need a large re-tuning from time to time. The Theme Handbook has reached that point in its lifespan."
Fabian Kägy, a leader developer at 10up, was a guest on a recent Supper Club episode of the popular Syntax podcast. He discussed modern WordPress development, including what the local developer experience is like, changes to the block editor, and how version control is handled with hosts Wes Bos and Scott Tolinsky.
Yoast-sponsored core contributor Ari Stathopoulos has posted an update on a proposal to add official support for SQLite in WordPress core. Together with Automattic-sponsored contributor Adam Zielinski, he has developed a future-proof concept that has been released as a standalone plugin and will soon be ported to the Performance Lab plugin.