GiveWP vs Marion Millar #wpdrama
Where to start... ? Well, it was hard to miss the outpouring of love on Twitter for GiveWP from within the WordPress community this week – and the outpouring of hate from Marion Millar's supporters.


After Millar launched a crowdfunding campaign using GiveWP, co-founder Matt Cromwell (who's now Operations Manager for GiveWP at Liquid Web after the plugin's acquisition in May)

tweeted

her fundraiser had been shut down and any fees donated to akt, an LGBTQ+ youth homelessness charity.


In a lengthy Twitter thread, Cromwell links to

Give Does Not Tolerate Hate

and

explains

: "When we see our products being used to hurt, harm, or disenfranchise others we refuse service. Such is the case with Marion Millar."


"Everyone became an online fundraising expert overnight,"

notes

Daniel Schutzsmith after Millar's supporters accused Cromwell and GiveWP of, apparently, stealing donations. Some even reported Cromwell to UK police for contempt of court. (TL;DR: private companies can do whatever they want with their legally-obtained revenue and

Cromwell is not in contempt of court

.)


Codeable Director of Partnerships Christie Chirinos

sums up

the #wpdrama: "Imagine being so transphobic that you choose to waste a perfectly good Wednesday being mad at a WordPress plugin."


And WordPress Plugins Team rep Mika Epstein

tweets

, "Before I forget. Do you use @giveWP? Have they helped you out? Awesome! Leave 'em a nice review."


We could share a bunch more supportive tweets, but instead will give the last word to GiveWP's other co-founder, Devin Walker:"There's nothing to see and it's not worth your time. We stand on the right side [of] things and are moving on."
WordPress searches down 6.4% according to Ellipsis Marketing research
What will the future of WordPress searches look like after COVID-19? Ellipsis Marketing Senior Marketing Strategist James Baldacchino offers his assessment: While WordPress searches are down 6.4% and cost-per-click (CPC) for WordPress search terms is up 34%, monthly search volumes have returned to pre-pandemic levels and is predicted to rise through the end of 2021.


As Baldacchino highlights in the agency's latest report, Google is the ultimate winner here. CPC for WooCommerce keywords has skyrocketed, with "woocommerce backorder plugin" up a staggering 888%, "woocommerce customizer" up 676% and "woocommerce membership" up 641%.


Meanwhile, podcaster Joe Casabona adds his two cents:

Stop Focusing on WordPress Searches and Serve Your Customers

. He suggests as more people use WordPress, the decline of certain WordPress-related search terms could be due to website owners relying more on professionals they've hired or, more likely, people are searching for generic phrases rather than specific terms, e.g. "how do I SEO my website" instead of "yoast seo."
Efficiently deliver results for clients.
Manage all your projects with the Hub — free.
The Hub by GoDaddy Pro is an all-in-one site, client and project management solution tailored to the needs of web designers and developers. No matter what stage your business is at, the Hub's integrated tools help you save time, boost collaboration, and expand your day. Learn more.
WP Engine launches headless framework Faust
WP Engine has launched Faust.js, a new headless framework that is open source and designed to work in any Node hosting environment, reports Sarah Gooding at WPTavern.


In

Faust.js, the Framework For Headless WordPress

on the WP Engine blog, Senior Staff Developer Advocate Will Johnston says the Faust team has spent the past six months researching, prototyping, and testing out a new way of building headless WordPress sites that focuses on developer experience.


Echobind full-stack engineer and technical strategist Mike Cavaliere

tweets

, "Headless is the way to do WordPress nowadays, but since WP is its own kind of beast, a toolkit to simplify headless WP is a great idea. WP Engine is arguably the team to do it, since they're hands-down the best WordPress hosting provider IMO."
In-person WordCamps are back
Attendees need to be fully vaccinated, have recently tested negative, or recently recovered in the past three months. Attendance will be based on an honor system as organizers will not be required to ask for proof as a condition or participation.


While some are itching to get back to in-person events and others are hesitant ("I am still pondering the idea of IRL WordCamps. All I can think of is how many times I came back from a WC with the dreaded 'crud.' Although it never landed me in the hospital or killed me ;) I know precautions will be taken, but still…"

tweets

Do the Woo's Bob Dunn), some people, like Miroslav Glavić in the

comments at WPTavern

, are flat out against returning to in-person events any time soon.


Meanwhile, many people miss the community feels: "The pandemic has made me realize just how important WordCamps are to the greater #WordPress industry. Arguably just as important as the software itself, as they help create positive energy & excitement,"

tweets

LearnDash founder Justin Ferriman.
Should theme authors be able to opt out of design features?
At WPTavern, Justin Tadlock has sparked debate with his article,

Theme Authors Should Be Able To Opt Out of Any Design Feature

. He argues that the front end of a website is the theme author's domain and while there's nothing wrong with WordPress defining the defaults, it should be from the mindset that developers will want to venture out. "The best way to keep them happy is to not get in the way. Build a system that they want to use, not that they must use," Tadlock explains.


Rich Tabor, Senior Product Manager of WordPress Experience GoDaddy,

comments

, "I tend to lean towards the thought that the front end of a site is the user's domain. They ultimately decide what's what." Gutenberg Project Lead Matías Ventura offers some clarity,

commenting

: "Of course, escape hatches will be necessary since absolute flexibility would be a requirement for multiple sites and setups." He adds that the major parts of design tools and global styles will be established in the next few weeks, with the focus now on improving the Full Site Editing experience in WordPress 5.9.


2021 WPMRR Virtual Summit on next week
The 2021 WPMRR Virtual Summit, the only online event exclusively focused on where WordPress and monthly recurring revenue (MRR) meet, kicks off on September 21.


Over three days, the free summit will feature 26 speakers from across the WordPress ecosystem sharing their MRR expertise on topics such as pricing, customer retention, affiliate marketing, white label solutions, and subscription services.


Each day will focus on a different topic:

Day 1: Sales, marketing, and content
Day 2: Operations and systems
Day 3: Website management
Founder and host Joe Howard says the conference is 100% focused on actively helping as many people as possible responsibly achieve their MRR goals. Brian Richards, who runs WordSesh and WooSesh, will be guest hosting.


The Repository is a proud community partner of the 2021 WPMRR Virtual Summit.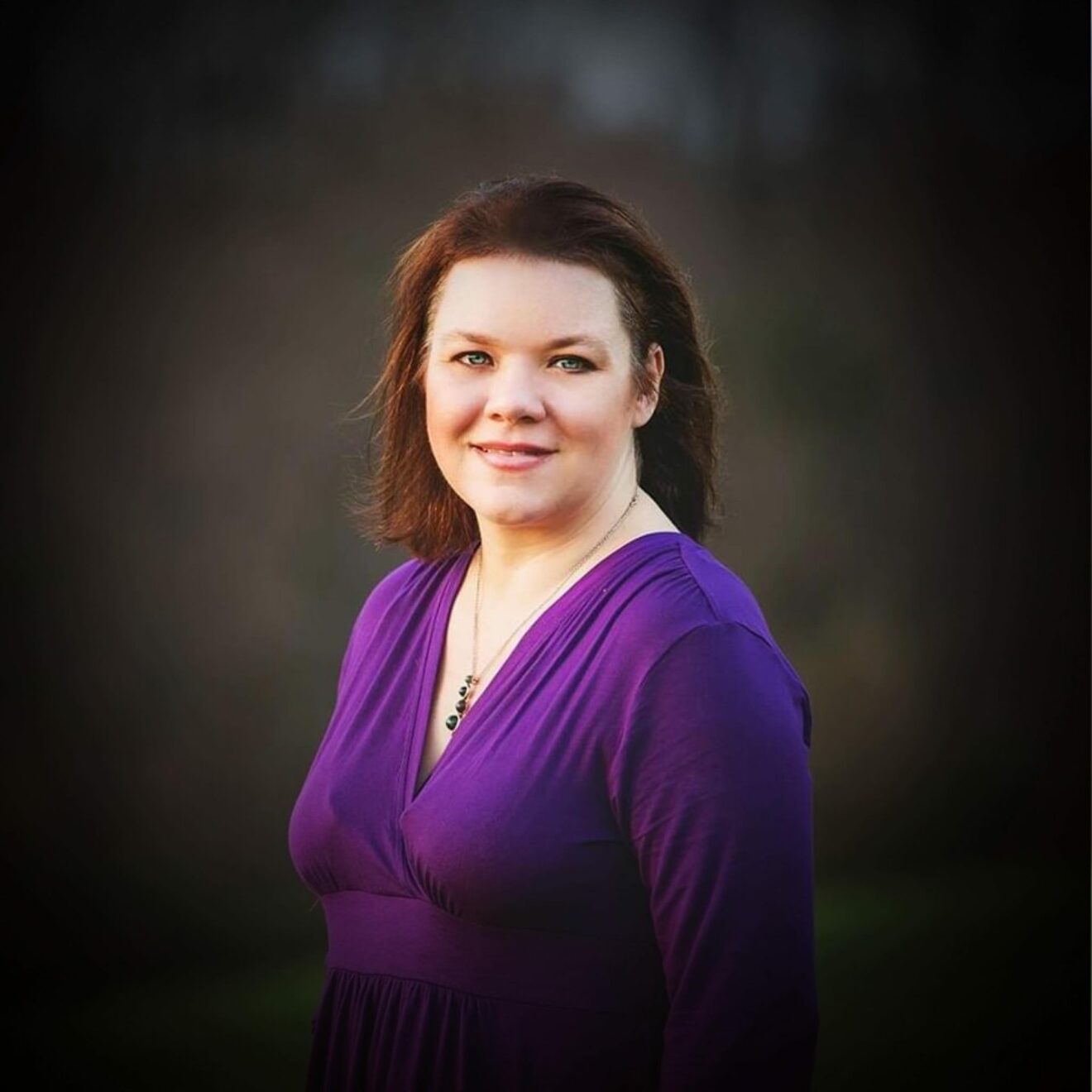 Courtney Robertson

is a contributor and teacher for the

WordPress Training Team and Web Design and Developer Advocate at GoDaddy Pro.
A podcast worth listening to:
Get Hired. Learn about WordPress jobs, employers, and employment trends with a focus on the things you need to know to get hired and build a career in WordPress. Share this show with folks you know wanting to get started with a career related to WordPress.


A concept worth understanding:
What Full Site Editing could look like in WordPress 5.9, due out mid-December. I highly recommend participating in some testing at

Make WordPress Test

.


A Twitter account worth following:
@GutenbergTimes will help you stay current with all the new features coming to WordPress.


An article worth reading:
I'm really excited about the refresh to Pods. Check out what's coming for custom post types, fields, taxonomy, and so much more.

Field Guide to Pods 2.8

shares how to test and see what is coming.


Taking time to just think and process your day. It can be easy to let your schedule, social media, or anything else crowd out that time to slow down and think. But it is really worth time blocking this appointment with yourself to just reflect.
How to get a perfect Google PageSpeed score

Your Google PageSpeed score from Google's PageSpeed Insights tool is one of the most visible scores for a website owner.


Receive a low score in red, and you know that your website isn't up to standards. If you're reading this article, you probably know the feeling. Let's take a technical look at improving PageSpeed.
Why does a Google PageSpeed score matter?
A Google PageSpeed score of 90 or above is considered good. Fifty to 90 is a score that needs improvement, and below 50 is considered poor.


Do those scores really matter?
The PageSpeed of your site can have a big impact on conversion and bounce rates because first impressions matter. Customers are impatient, which is why another study found that 77% of smartphone shoppers are more likely to purchase from companies whose mobile sites or apps allow them to make purchases quickly.


What steps have websites with perfect 100 Google PageSpeed scores taken to optimize their websites? We've got 10 tips for accomplishing a perfect PageSpeed score on Google.





In other WordPress news...
Not subscribed? Join the most conversational weekly email
in the WordPress community!