WordCamp US 2021 is today!
Like many, I'm sitting here in a post-acquisition tsunami coma hoping some company somewhere doesn't acquire some other WordPress business before I hit send. So I'd better get right to it.


WordCamp US 2021 is today. And as the organizing team

tweets

, "Tickets are FREE and you can attend from anywhere you have internet." So if you haven't already got your ticket, it's not too late to

register now

.


The single-day virtual event will include sessions, workshops, networking events, sponsor booths, and musical interlude. There'll be two tracks: Columbia will focus on development and Yukon will feature less-technical topics.


The Repository is a proud media partner of WordCamp US 2021.
WooCommerce celebrates 10th birthday
WooCommerce, the world's most popular ecommerce solution, turned 10 this week. CEO Paul Maiorana marked the occasion with a trip down memory lane, sharing

a brief history of the ecommerce plugin

. Among the highlights: the team celebrating 500,000 downloads after just 16 months, hitting 5 million the night before WooConf in 2014, and Automattic's acquisition of the plugin in 2015. According to

WordPress.org

, WooCommerce has 5+ million active installations.


At WPTavern, Sarah Gooding notes that

Maiorana glosses over the ecommerce plugin's "chequered original story,"

neglecting to mention the controversy surrounding the Jigoshop fork back in 2011. As Gravity Forms CEO and founder Carl Hancock

tweets

, "The birth of WooCommerce wasn't pretty. It was ugly and controversial." Developer Ryan Hellyer

adds

, "There was so much anger over that little event. The rest of us were just sitting there with popcorn watching from the sidelines."


Efficiently deliver results for clients.
Manage all your projects with the Hub — free.
The Hub by GoDaddy Pro is an all-in-one site, client and project management solution tailored to the needs of web designers and developers. No matter what stage your business is at, the Hub's integrated tools help you save time, boost collaboration, and expand your day. Learn more.
Awesome Motive, Syed Balkhi's marketing prowess, and controversy about data
It's a fascinating read because, as Denning explains, CEO Syed Balkhi is extremely good at marketing and deploys his talents to "devastating effect across a suite of products." Denning explores how every company Awesome Motive adds to its portfolio is both an opportunity to grow that company and every other company in the network. He describes the acquisition as "an extremely important moment in WordPress."


Balkhi, who doesn't do many interviews,

shares his perspective on the acquisition

with Matt Medeiros in the latest episode of The Matt Report podcast. He addresses controversy about Awesome Motive's data reach, telling Medeiros, "Data is not our business and our customers are not our product. We sell software." He adds, "Lately I feel there is a double standard in the community. When you're saying you're rooting for independent companies, we are one of the only independent, bootstrapped companies at our scale."


Wapuu art project now available to mint as NFT
The generative art project features 2,222 unique Wapuus that can be minted as an NFT, collected, and traded by the WordPress community on the Ethereum blockchain.




Web3 WP co-founder Joshua Dailey tells The Repository, "We see this as the perfect on-ramp for people new to this technology because it's fun and combines existing concepts they already understand – art, collecting, trading, and Wapuus. It's the first truly digital swag."


Every Wapuu is one-of-a-kind and has traits that give them various levels of rarity with cryptographic provenance on the Ethereum blockchain. Dailey says owners lucky enough to mint a branded Wapuu will be given secret content, such as free or discounted access to their WordPress products.


Is WordPress news media biase
Justin Ferriman, whose Twitter bio now reads "The guys who started @LearnDashLMS", has raised concerns this week about WordPress news media ownership,

tweeting

: "I still find it weird that the #WordPress community is pretty chill that its most popular news publication is owned by the corporate entity with the greatest financial interest in WP. Can't hate on wanting to persuade the dominant narrative though, there's a lot at stake."


Of course, Ferriman is referring to WPTavern, which is owned by WordPress co-founder Matt Mullenweg's angel investment and research company Audrey Capital.


WPTavern Editor Sarah Gooding was quick to

reply

: "After 8 yrs @wptavern I continue to have no agenda other than to write what is newsworthy. I want to thank all of you who have been willing to speak to the press, both on and off record, as watchful guardians of your communities. It's your stories I am privileged to tell.❤️"


While podcaster Matt Medeiros, who runs The Matt Report and The WP Minute,

tweets

that "While I think it's important to have the watchful eye, I trust @pollyplummer to get it right," Equal Made Director of Tech/Design Rachel Cherry

makes a valid point

: "I hope folks understand that the concerns @JustinFerriman is expressing and the fact that @pollyplummer is great at her job are two things that can be true and valid at the same time."


Jeff Chandler, who originally started WPTavern and now runs WP Mainline,

adds

"Matt is pretty hands off and only makes suggestions to stories and stuff."


Editor: For the record, The Repository is kindly sponsored by Elementor and GoDaddy Pro. They are not involved in the creation of the newsletter and I would 100% write about them, good or bad, if they were involved in anything newsworthy (and I have!). That's what good, ethical journalism is all about.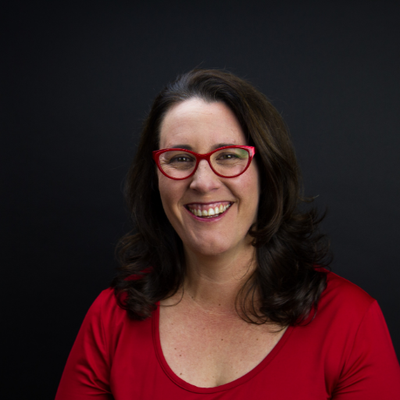 Dee Teal is Senior Project Manager and PM Discipline Lead at Human Made, makers of Altis DXP.
A podcast worth listening to:
We Can Do Hard Things by Glennon Doyle. The tagline is "Life is hard. Let's do it together." It's really refreshing to listen to authentic people like Glennon and her sister Amanda navigate life in all its messiness without a social media veneer.


A concept worth understanding:
That disappointment, disagreement, and disharmony are generally rooted in mismatched or misaligned expectation. Addressing and moving on requires self-examination of your expectations, empathy for those who haven't met them, and adjusting them accordingly.


A Twitter account worth following:
@olgatuleninova, because a daily timeline cleanse with beautiful art is an excellent antidote to doom scrolling.


An article worth reading:
Using Bullet Journal techniques to manage your to-do list. I wrote about it

here

, and it's served me well.
Getting WooCommerce ready for Black Friday & Cyber Monday

Just about everyone on WooCommerce knows Black Friday and Cyber Monday are some of the biggest retail sales events of the year. We still see headlines showing customers lined up outside of brick-and-mortar retail outlets hoping for a chance to get inside to scoop up the best deals before they're all sold out.


Cyber Monday was intended to extend the frenzied buying to online retailers on the Monday following Black Friday.


These days it is becoming more common for online retailers to simply have a Black Friday/Cyber Monday sale that extends all weekend.


The key takeaway here being customers are expecting a deal during that time.
Whether we're talking about a brick-and-mortar operation or online-only, you'll want to have your website or your client's website ready to cash in on potential extra sales.


Need to get your website ready for holiday shopping? The Holiday Shopping Readiness series is happening throughout October:



Ecommerce Store Essentials
Payments and Transactional Emails in WooCommerce
Ready Your Sites for Holiday Security
Take Advantage of Email Marketing Season
Ready Your Sites for Holiday Traffic with Google Analytics

In other WordPress news...
Not subscribed? Join the most conversational weekly email
in the WordPress community!