Proposed WordPress performance team gets green light
Concerned that WordPress isn't stacking up to the competition, Yoast and Google-sponsored core contributors have teamed up to propose a new WordPress performance team.




In a

proposal published on the Make WordPress Core

blog this week, Yoast-sponsored core contributor Ari Stathopoulos—also a WordPress Themes Team rep—says compared to other platforms, such as Wix, Shopify, and Squarespace, "WordPress is falling behind. Other platforms are on average faster – and becoming increasingly faster – than WordPress websites…"


In Yoast and Google-Sponsored Core Contributors Propose New WordPress Performance Team at WPTavern, Sarah Gooding explains: "One of the main challenges is that WordPress site owners have a lot of freedom to use whatever themes and plugins they want on their sites, which makes performance tougher to tackle than the hosted platforms cited for comparison. The proposal states that 'achieving reasonable performance levels shouldn't be plugin territory, but part of core' and that end-users should not be expected to become performance experts."


The proposal has received widespread support, and contributors with a particular interest in performance have put their hand up to join the team, including long-time WordPress lead developer Mark Jaquith, Codeat CTO Daniele Scasciafratte, XWP performance engineer Sabrina Zeidan, Automattic-sponsored web performance engineer Sérgio Gomes, and WordPress VIP Engineering Lead Matt Perry, among others.


Dreamhost WordPress Product Advocate Jason Cosper

says

"I am deeply excited by this proposal! Looking forward to the discussion here and being able to pitch in as things (hopefully) get spun up. 😄"


David Payette, who runs Payette Forward,

tweets

"WordPress not having a performance team is like an amusement park not having a maintenance crew. How. Has. This. Not. Been. A. Thing. For. Years."


Automattic-sponsored core committer Tonya Mork

tweets

"Kind of amazed this team hasn't already existed. Performance is a big deal! perfmatters Super excited for a team to wrangle a roadmap that prioritizes and delivers big wins release-after-release

🚀

Raising my hand to join this team

🖐

."
VideoPress gets a makeover
James Grierson, General Manager at Jetpack, tells

Post Status Slack

that while VideoPress requires Jetpack to work, users can turn off every other module. "When our marketing uses the term 'stand alone product' it means you no longer have to purchase the larger Jetpack bundles (i.e. the old Premium Plan, or the current Jetpack Complete plan) to access a feature. You can simply pay for the single feature you would like."


"Remember VideoPress? If you answered no, I don't blame you," writes WP Mainline's Jeff Chandler, linking to his take,

VideoPress Receives a Makeover

.


Efficiently deliver results for clients.
Manage all your projects with the Hub — free.
The Hub by GoDaddy Pro is an all-in-one site, client and project management solution tailored to the needs of web designers and developers. No matter what stage your business is at, the Hub's integrated tools help you save time, boost collaboration, and expand your day. Learn more.
"Exciting" Gutenberg release improves global styles and lighter navigation experience
On the Make WordPress Core blog, Automattic-sponsored core contributor Adam Zielinski runs through

What's new in Gutenberg 11.7

, including improvements to the navigation block and navigation editor, global styles and Full Site Editing (FSE), and columns block support for tweaking gaps and margins.


WordCamps set to be removed from WordPress global community sponsorships in 2022
In the past, the Global Community Sponsorship program has offered multiple tiers of funding in support of official, volunteer-organized WordPress community events. Gooding says the updated proposal knocks sponsorships back to a single annual package, billed at $10,000 USD per quarter.




In her proposal on the Make WordPress Communities blog, Automattic-sponsored community contributor, Courtney Patubo Kranzke, says while the base package for 2022 global sponsors won't include WordCamp sponsorships, sponsors can choose to pay extra to have it as an "add-on".


Multiple vulnerabilities found in Brizy page builder
Wordfence has disclosed

multiple vulnerabilities in the Brizy Page Building plugin that allow site takeover

. Threat analyst Ram Gall says during a routine review of the security company's firewall rules, traffic indicated there might be a vulnerability in Brizy, though it didn't appear to be under active attack. Further investigation revealed new vulnerabilities and a previously patched third flaw that had been reintroduced.


After contacting the plugin's developers on August 19, a patch was released five days later. Users are urged to update to the latest version as soon as possible. The plugin is installed on 90,000 websites.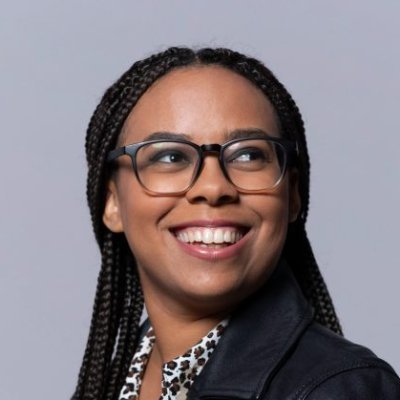 This week, what's inspiring Allie Nimmons, who runs Beedia Productions, co-founded Underrepresented in Tech, and creates content for LinkedIn Learning.
A podcast worth listening to: I'm going to be biased and say the Underrepresented in Tech podcast! We touch on tons of topics that not only benefit diverse folks in the WP ecosystem, but allies in the community as well.


A Twitter account worth following:
I'm very excited for the things that Topher and Cate DeRosia are doing with
@heropress
right now. Definitely follow that account to stay in the know. If you're not already following them, also follow Perfectly Cut Screams (
@AAAAAGGHHHH
) because life is too short not to spend it laughing.
An article worth reading:
To be honest, I don't read a lot of articles unless I'm specifically looking for information. So instead I'd say subscribe to newsletter.tips by Newsletter Glue. The world is way too full of crappy newsletters, so why not make yours better!
A concept worth understanding: No one cares as much about you and your work as you do. I think this is important for people to understand at all levels of their career. When you're starting out, no one is going to work as hard to find you opportunities as you will. And if you're the CEO of a giant company, your employees will never care about that company as much as you will. Be responsible for your own dreams and goals and don't depend on others to make things happen for you. Also applies to not worrying what others think; no one is thinking about you and that potentially embarrassing thing you did as much as you are!
A habit worth forming: Spend one hour every day by yourself doing something you enjoy. That could be reading, exercising, meditating, crafting, painting, whatever. Point is, do it alone and do it purely because you like it, not for any important end goal and especially not for money.
Using Block Patterns to speed up site builds

When you're building WordPress websites, quickly getting the right look matters. Setting up your site to look similar to the demo of the theme you purchased has long been a challenge when purchasing premade themes. And when creativity feels low, where do you find inspiration for your design? In this article, you'll learn how using Block Patterns can speed up your process.
What is a Block Pattern?
Themes and plugins are starting to ship with groups of blocks ready to implement into your layouts with ease.
Why use Block Patterns?
Working smarter, not harder, helps you maximize your time. Often, you'll find unexpected challenges when building out clients' websites.
Why doesn't your site look exactly like the theme demo? This common pain point can be alleviated with Block Patterns. Themes can include patterns to add to your website. No more looking for shortcodes to configure your theme just so. You'll be well on your way to getting a similar layout and look in just a few steps.
Would you like to use the same layout, but with different content, in several places throughout your site? Block Patterns make quick work of repeating the pattern on Posts, Pages, Templates and more.

In other WordPress news...
Not subscribed? Join the most conversational weekly email
in the WordPress community!