WordPress 5.9: All proposed features approved
Reporting on the

WordPress 5.9 Go/No Go meeting

, Sarah Gooding at WPTavern says features in the upcoming release will include block themes, template and template part editing flows, the new default Twenty-Twenty Two block theme, the Styles interface, design tools, the Navigation Block, all manner of UI improvements, and pattern insertion directly from the WordPress Block Pattern Directory.




Prieto, who is the Gutenberg project's technical project manager, and is assisting with technical project management for WordPress 5.9, has shared a recording of the team's meeting together with a transcript. He notes that not all of the features are currently ready, but there is some level of confidence that they can be by the time of 5.9." He says with less than four weeks remaining until the release's feature freeze, Gutenberg 11.9 will be the last version to make the cut.


WordPress 5.9 Beta 1 is expected on November 16 and the official release is scheduled for December 14.


"WordPress 5.9 is a go! We need your help to make this the best, most de-bugged version of WordPress to date—hope over and see what's on deck!"

tweets

WordPress Executive Director Josepha Haden Chomphosy.
TechCrunch: How doing everything wrong turned Automattic into a multibillion dollar media powerhouse
TechCrunch has published "Probably the most comprehensive look at Automattic's business published so far. Worth a subscription to read."


That's Automattic CEO Matt Mullenweg's

take

on writer Chris Morrison's

four-part Automattic TC-1 series

(paywall) exploring the company's origin story, open source development, acquisitions and future strategy, and remote work culture.


"I know, I know. I'm signal boosting something about my employer. But honestly, this is so well researched and written. Check it out if you're into thinking about how companies can do right by the open web, and prioritise resilience over exponential growth,"

tweets

Phillip Jackson, a JavaScript engineer at Automattic.


"Sixteen years in and now valued at $7.5 billion…"

quotes

Post Status's David Bisset from the series. Jeff Chandler at WP Mainline

muses

"Did you know that 'The current world population is 7.9 billion as of October 2021 according to the most recent United Nations estimates elaborated by Worldometer' which means Automattic's valuation is almost at the point where they can pay everyone in the world a dollar lol."


And… "A possible future reality. Automattic sells for $Billions. Ex CEO becomes the ban hammer of GPL with endless funds to fight GPL loopholes and misuse controlling the scope of the premium WordPress ecosystem

🤔🙃"

tweets

WordPress expert Paul Lacey.
Efficiently deliver results for clients.
Manage all your projects with the Hub — free.
The Hub by GoDaddy Pro is an all-in-one site, client and project management solution tailored to the needs of web designers and developers. No matter what stage your business is at, the Hub's integrated tools help you save time, boost collaboration, and expand your day. Learn more.
Heavyweights leave Elementor and WPMU DEV
"Hey guys, this might be a bit of a shocker. I wanted to let you know that I will be leaving Elementor at the end of this month. While I still strongly believe in the vision and future of Elementor, I decided it was the right time to move on to my next adventure in the world." And with that

tweet

, Ben Pines announced he's stepping down from his role as Chief Marketing Officer at Elementor (click to read the full thread).


As Pines describes in his

profile at Semrush

, "We started 5 people with a dream, and then things went crazy…" Elementor launched in 2016 and there are now more than 9 million active installs of the page building plugin.


Amongst all the well wishes, King Grizzly founder Brian Erickson

tweets

"Well done Ben. Thanks for all of your hard work. Your solutions have helped me leave the day job and build an independent business which translates to more time with my family (the end goal)."


And another shocker: "Sooo, it is kinda an emotional day. My last with Edublogs, CampusPress, and WPMU DEV. Monday I start at @automattic helping to grow @senseilms. I really can't wait, but also really hard to leave my team,"

tweets

Ronnie Burt, whose career shift comes after 11 years at parent company Incsub, where he most recently served as Chief Business Officer.




"Congrats Ronnie, it's been a great pleasure working with you all these years. Your calm demeanor and voice of balance and wisdom have been such an asset and will serve you well. You'll be missed for sure!"

tweets

Incsub CTO Aaron Edwards.


Editor: For those outside EdTech or who don't know Burt, he is an ever-humble force to be reckoned with (and no doubt made Incsub CEO James Farmer cry when he resigned!). Well played, Automattic. Wishing you all the best, Ronnie!
HeroPress Network launches new WordPress resource
Imagine a list of every WordPress resource in the world. That's Topher and Cate DeRosia's ambitious new project,

FindItWP.com

, in a nutshell. Announcing

A New HeroPress Family Member

, Topher says "Cate came up with the idea of a site that lists every single WordPress resource in the entire world." In

A New WordPress Resource Archive: Find It WP

, Cate describes it as "… a cooperative resource archive that creates a new way to search WordPress resources."


"Well folks, we're VERY excited to launch FindItWP.com today. It's been MONTHS in the making. This is the latest launch in The HeroPress Network. But it needs your help!

Please enter ALL THE THINGS!"

tweet

the HeroPress team.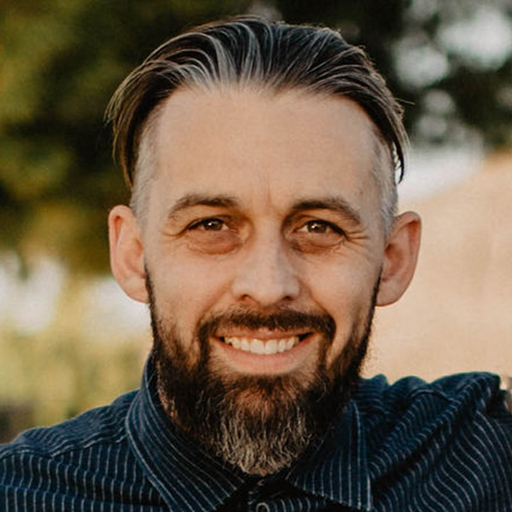 This week, what's inspiring Josh Dailey, co-founder of Infinite Uploads and Web3 WP, and the newest addition to the marketing team at WP Engine as of Monday.
A podcast worth listening to: If I could only have one podcast in my feed it would be Heavyweight (not a WordPress podcast). It's hard to understand how a podcast can consistently – in every episode – make me laugh, cry, and feel hopeful. The topic of restoration is near to my heart.


A concept worth understanding: Your brand's reputation is more valuable than your product. Deliver on your promises. Trust is a precious commodity — don't take it for granted.


An article worth reading: Not a single article, but I am shocked at how few website owners, freelancers, and developers know about the content on web.dev/fast. All the performance and speed articles are actionable and a must for website optimization.


A habit worth forming: Click publish and make incremental improvements. You will never arrive at perfect, solutions change, and your understanding will evolve with healthy feedback.
How to migrate from Shopify to WooCommerce

Shopify is a great starting point for many eCommerce businesses. However, as companies expand, the platform's limitations can hamper growth. This leads many businesses to seek out new platforms. A good amount of them will look to migrate from Shopify to WooCommerce for better control and flexibility.


It doesn't have to be a daunting task if you know what you are doing. This post will teach you what you need to know before making the transition from Shopify to WooCommerce.


Steps to migrate from Shopify to WooCommerce
1. Set up your new hosting environment
Before you begin migrating your store from Shopify to WooCommerce, you will need to configure your new hosting environment. As stated, one of the biggest differences between WooCommerce and Shopify is the former being self-hosted while the latter is hosted. Because Shopify is a hosted platform, you did not need to configure any of the hosting setups when first creating your store.


2. Export data from Shopify
With your new web hosting in place, you now want to export the data from Shopify that you want to add to WooCommerce. Let's start with your products.


Go to Shopify > Products.



In other WordPress news...
Not subscribed? Join the most conversational weekly email
in the WordPress community!