WordPress 5.9 release squad taking shape six weeks out from release
With the last official WordPress release for 2021 due to ship in just over six weeks, it's all systems go. The

WordPress 5.9 release squad

is starting to take shape, says Jonathan Desrosiers, a Bluehost-sponsored core contributor, but several roles still need contributors and volunteers. WordPress co-founder Matt Mullenweg is again leading this release.


Meanwhile,

Gutenberg 11.8 is out and adds dozens of features

, including featured patterns and automatically-generated heading anchors. Justin Tadlock reports there was a mix-up with getting the release tagged for the

WordPress.org

repository so it was in limbo for eight hours.


"Matt's page builder" not delivering a "killer" writing experience
As work continues getting Full Site Editing in WordPress 5.9, LearnDash founder Justin Ferriman writes in

Matt's Page Builder

that Gutenberg isn't delivering the "killer writing experience for bloggers" he was expecting and instead "What we got was something in-between a page builder and writing tool, and as of the date of this article, it's not a class leader in either category."


Jeff Chandler at WP Mainline writes Ferriman and Casabona's posts "make me sad" in

I Hope This Is All Worth It

.

"I have written thousands of articles in the WordPress editor over the years and unfortunately, despite the effort and work that has gone into the editor thus far, it does not feel like an excellent writing tool." But he says he's hopeful that one day he'll "…look back and tell Matt Mullenweg that it was worth it."
Throwing back to July 2, 2021… John James Jacoby, a veteran WordPress core contributor,

tweeted

: "Actual footage of me writing a blog post in Gutenberg with several paragraphs and a few image galleries:"
The Gutenberg writing experience might be still a while off being "killer" (Editor: I'm writing this in Notepad) but it's got some in the community really excited, including StudioPress and Frost founder Brian Gardner who makes no secret of the fact he's a Gutenberg fanboy. "I've been designing themes and building websites since 2006 and I can honestly say that I've never been more excited about #WordPress than I am right now," he

tweets

.
Efficiently deliver results for clients.
Manage all your projects with the Hub — free.
The Hub by GoDaddy Pro is an all-in-one site, client and project management solution tailored to the needs of web designers and developers. No matter what stage your business is at, the Hub's integrated tools help you save time, boost collaboration, and expand your day. Learn more.
Jetpack releases Backups as a standalone plugin
On the

Jetpack blog

, Rob Pugh, a Director of Product Marketing at Automattic, says the product was split out of the core plugin because "many developers and site owners asked for the flexibility to use specific components of Jetpack as part of their own, custom-built 'tech stack' of plugins."


In other (non-commercial) plugin news,

WPChill has taken over Gutenberg Forms and plans to shake up the free forms market

. Justin Tadlock at WPTavern reports the plugin was created by Munir Kamal and was acquired together with his Editor Plus and Gutenberg Hub projects at the end of 2020. WPChill CEO Cristian Raiber tells Tadlock there are no plans to merge Gutenberg Forms with Kali Forms, the company's commercial forms plugin, or introduce a paid version.
Security vulnerabilities patched in OptinMonster
OptinMonster is used on more than 1 million WordPress sites to create popup campaigns, email subscription forms, sticky announcement bars, and gamified spin-a-wheel opt-in forms. The plugin relies heavily on the use of WP REST API endpoints, the majority of which Chamberland identified as "insecurely implemented."


Events company managing city search for WCUS 2022
WordCamp Central community organizer Angela Jin has announced a

city search for WordCamp US 2022

. Rather than put out a call for cities, as has happened in previous years, organizers are engaging an events management team to negotiate with venues and then select the city and venue that best meet the event's needs. "Risk evaluation and forecasting feasibility of an in-person flagship requires a professional events management team," says Jin.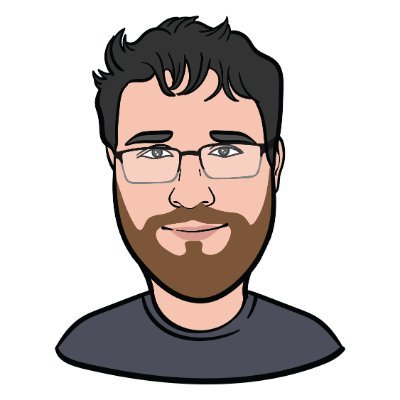 This week, what's inspiring Malcolm Peralty, co-founder of PressTitan, Product Owner at Camber Creative, and sometimes co-host of the WP Mainline podcast.
A podcast worth listening to: Other than WP Mainline? I actually don't listen to podcasts very often. I do listen to YouTube videos, strangely enough. One of my favs is

Real Engineering

.


A concept worth understanding: I think everyone, including myself, needs to understand

unconditional positive regard

. It's primarily a psychology thing, but I think it works well in other areas too. We often too quickly make assumptions, often negative, about other people's actions or intentions and it's not an ideal way to live. A rising tide lifts all boats. We need to be more supportive of each other and understand that people, in general, are doing the best they can with the skills, knowledge and abilities they have.




A Twitter account worth following:

@ChrisWiegman

writes about all kinds of stuff. A really great guy with a wide set of interests; has spent lots of time in the WordPress space, a pilot, and is interested in all kinds of technology.




An article worth reading: It's not an article as much as a PDF worth reviewing,

Catalyst from Postlight

. Brice, the CEO of Camber Creative, pointed it out over a month ago, and I've kept it open on my computer for weeks now reviewing/referencing different parts of it. I'm hopeful that it'll make me a better product owner/project manager/business person. If nothing else, I find it inspiring to read.


A habit worth forming: I collect hobbies and love things to be consistent in my life, but I am not much of a habit person (other than trying to kick bad ones…). I think it's important to take time each day for your mental health in whatever form works best for you and to always be trying out new tools, techniques, options to improve your understanding of your mental health. Right now I am trying to create a mantra for the day each day and fill out some proofs that I was able to accomplish that mantra. So it'll become a journal of my successes, my mental accomplishments over time.
Navigating WordPress Full Site Editing

Have you toured the new WordPress Site Editor yet? Full Site Editing is sure to change how websites are created by reducing the need for code and improving the speed to customizing layouts.


It was first available in February 2020 within the WordPress 5.6 release and further integration will be available with the 5.9 release later this year. Rest assured, if you don't change your current theme, new features will not impact you.
What is Full Site Editing?
Full Site Editing also known as FSE, is a new way to use blocks throughout your WordPress website. You can now use blocks everywhere on your site, not just in posts or pages. This is a significant shift in how we can build websites with WordPress.


What is the Site Editor?
To see the Site Editor and other block features, we're using the

Blockbase

theme in this tutorial, along with the

Gutenberg

plugin. When WordPress 5.9 is released, if you use any block theme, you won't need to install the Gutenberg plugin to access the Site Editor settings.


The Site Editor allows you to edit and navigate between various templates, template parts, styling options, and more.



In other WordPress news...
Not subscribed? Join the most conversational weekly email
in the WordPress community!