#WPYALL set to be first in-person WordCamp since pandemic ban lifted
Well, we have to start here today because as Marktime Media's Michelle Schulp

tweets

, "IRL WordCamps are HAPPENING and there will be PEOPLE and CONNECTIONS and LAUGHTER and PARTIES and HUGS and SILLY SWAG and giving talks to a REAL AUDIENCE that isn't just a tiny green camera light."
She's referring to the news that WordCamp Birmingham in the U.S. will be in-person in 2022. Sarah Gooding at WPTavern has more:

Birmingham to Host First In-Person WordCamp, February 4-5, 2022

. Gooding notes, "It is one of the first cracks in WordPress' iced over event landscape after the pandemic brought in-person gatherings to a halt."
"I'm so looking forward to this! My soul needs it so badly,"

tweets

GoDaddy Pro Director of Field Marketing Adam Warner, while Easily Amused co-founder James Tryon

tweets

, "I bought my ticket. Who's with me?"


So far, only one other in-person WordCamp has been scheduled for 2022: WordCamp Europe will be held from June 2-4 in Porto, Portugal.


WordPress Late Night Show has Spanish WordPress community "freaking out"
Speaking of WordCamps, WordCamp Spain is giving the global WordPress community a masterclass in how to run a virtual event this week, with WordPress designer and developer Lúa Louro

confirming

, "Estoy flipando con la #WCES ('I'm freaking out over #WCES')."


This week's event, from November 3-6, kicked off with what organizer Pablo Moratinos

described

as, "… el arranque más épico de una #WordCamp que habéis visto nunca ('… the most epic start of a #WordCamp you've ever seen.')."
"Qué increíble la creatividad del equipo de organización de la #WCES 🥰 ¡Impresionante estreno de esta #WordCamp con este #LateNight!

Muy emotiva la selección de fotos. El baile de @noradriana_dsgn y @nahuaibadiola... lo máximo 🥳" ('How incredible the creativity of the #WCES organizing team 🥰 Impressive premiere at this #WordCamp with #LateNight! The selection of photos is very emotional. @noradriana_dsgn and @nahuaibadiola's dancing…

the best 🥳),"

tweets

SEO consultant Wajari Velásquez.


Web designer Sonia Díaz Canosa

tweets

, "Enhorabuena a todo el equipo de #WCES por el WordPress Late Show, una pasada 😍 ('Congratulations to the whole #WCES team for the WordPress Late Show, it's amazing 😍')."


And for those following along "Reconozco que yo prefiero la tortilla de patatas sin cebolla, y añado que me encanta la pizza hawaiana ('I admit that I prefer potato omelettes without onion and I also love Hawaiian pizza.'),"

tweets

developer and WordPress Barcelona organizer José Conti.
WordPress Performance Team kicks off
The new WordPress Performance Team met for the first time this week and oh boy, there's a lot on the team's to-do list. Yoast-sponsored core contributor Justin Ahinon has shared the

Performance team

's meeting summary

. The team, headed up by sponsored contributors from Yoast and Google, has scoped out 19 focus areas and has formed four working groups to start tackling the first four: images, JavaScript, site health, and measurement. Next steps for the team include defining the logistics for each working group and holding kickoff meetings.


Roger Montti has more at Search Engine Journal:

WordPress Takes Steps to Achieve Performance Lead

. He says "WordPress is fighting back" and the new team may help WordPress better compete with Drupal, Wix, and Duda, which have surged ahead in terms of performance.
Efficiently deliver results for clients.
Manage all your projects with the Hub — free.
The Hub by GoDaddy Pro is an all-in-one site, client and project management solution tailored to the needs of web designers and developers. No matter what stage your business is at, the Hub's integrated tools help you save time, boost collaboration, and expand your day. Learn more.
Automattic acquires WPScan
On the

Jetpack blog

, Steve Seear, Jetpack Product Engineering Lead at Automattic, says "Not only are we big fans of their work — we actually use it to help power Jetpack Scan." WPScsan founders Ryan Dewhurst and Erwan Le Rousseau have joined Automattic as part of the acquisition to continue their work on the product.


Gooding speculates that since the announcement was published on the Jetpack blog, "… it seems likely that Automattic will merge the branding under Jetpack Scan rather than leave them separate." She says it's also possible the product could be combined and offered as a standalone plugin, like Jetpack Backup, Jetpack CRM, and Jetpack Boost, which may or may not require the core Jetpack plugin.


New Gutenberg demo page designs revealed
The official Gutenberg demo page on WordPress.org may soon be getting an update that better reflects the editor's capabilities and showcases the design creativity available through patterns, reports Sarah Gooding at WPTavern. Automattic-sponsored designers Beatriz Fialho and Kelly Hoffman have submitted a prototype for consideration with explorations of both light and dark modes and three different variations for typography.
And if you need more evidence that a block theme revolution is underway: Brian Gardner, who

features in this week's Press This Podcast

, talks about his "second coming" in the WordPress space after launching his block-based premium theme Frost and re-joining WP Engine as the company's Principal Developer Advocate, 14 years after launching his Revolution theme.
Post Status to host State of WordPress News
Post Status will hold its first annual

State of WordPress News

on November 19 on Twitter Spaces. The virtual event will bring together the people who report and comment on WordPress news for a live conversation, including Matt Medeiros (Matt Report Media), Jeff Chandler (WP Mainline), Joe Howard (WPMRR), Birgit Pauli-Haack (Gutenberg Times), Sarah Gooding (WP Tavern), Dan Knauss (Post Status) and David Bisset (moderator and host, Post Status).


Rae Morey (Editor: Hi! 👋🏼) from The Repository will be taking part, albeit after the event via a video response (Editor: the event's at 3am in my timezone 🥱).


The event will explore topics such as the challenges around following and reporting WordPress news, where WordPress is heading, how information flows through the news ecosystem, and the biggest and most impactful stories of 2021 so far.


Post Status is welcoming anyone in the WordPress community to share their insights and questions by visiting

poststat.us/stateofwpnews

. The event will also be recorded.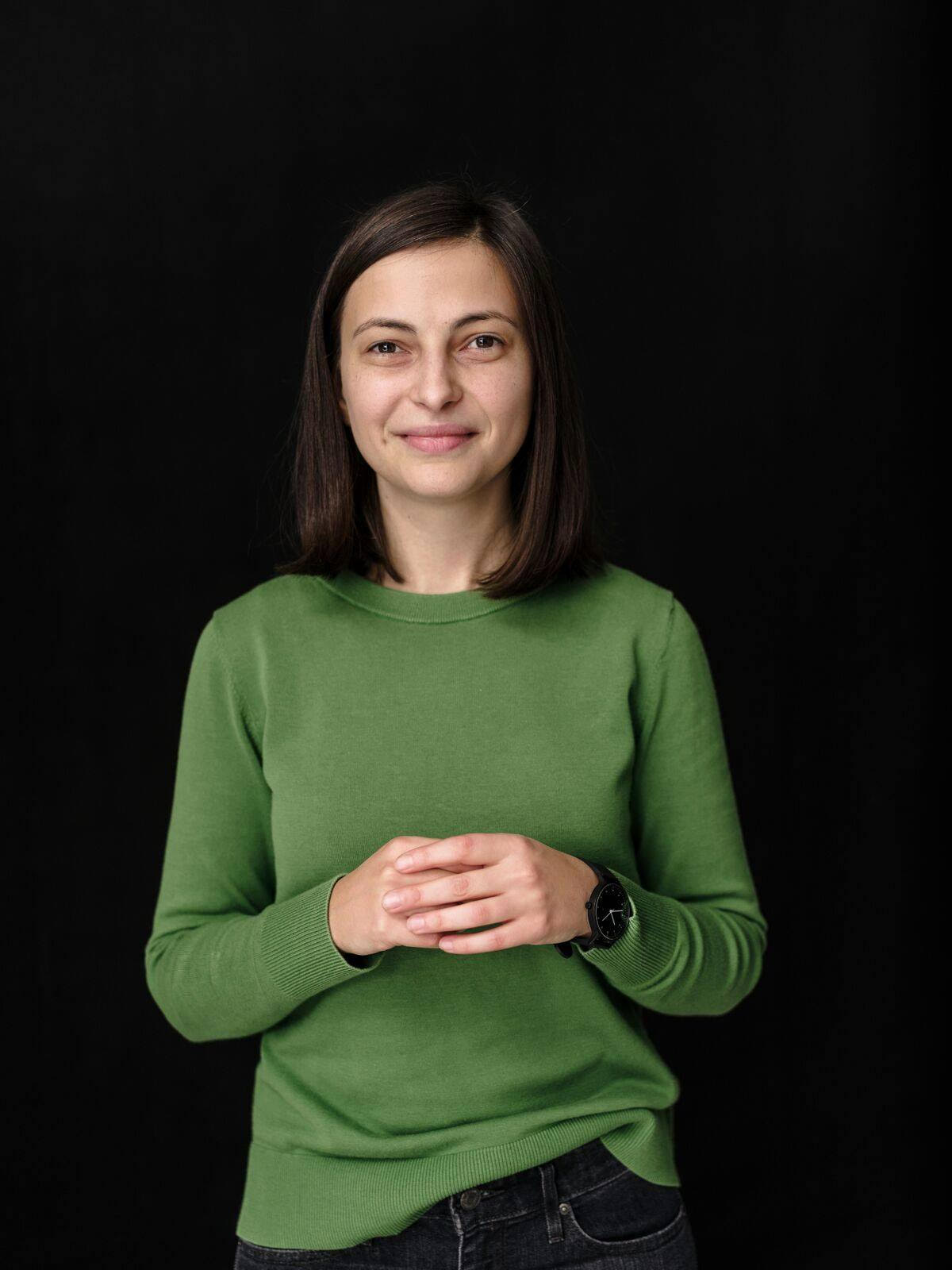 This week, what's inspiring Oana Filip, community builder, storyteller and Chief People Officer at Pixelgrade.
A podcast worth listening to:

Masters of Community

by David Spink to learn about how to nurture communities in a meaningful and sustainable way.


A concept worth understanding:

Community building

aka what it takes to create a place where people share common values and help each other do amazing work together.


A Twitter account worth following:

Sari Azout

is human-centered and puts this attitude at the forefront of everything she's doing. I genuinely resonate with her thinking due to the alternative she's offering through her work and her writing. We need more makers who have the courage to question how the world is functioning right now.


An article worth reading:

It's Time to Replace Ambition with Adaptation

. We live in a time where the 'go big or go home' mantra still makes ripples, even though it's fundamentally broken; it's not always about scaling, growing, and conquering the world; often, adaptation is far more valuable because it puts the collective interests at the core and draws a positive effect on the entire community; we need to relearn how to work and live together beyond our selfish interests and amplified egos to survive, but also to thrive.


A habit worth forming: Going to the gym to work with a personal trainer that understands your approach to sports; it's not everything about losing weight; sometimes, having a quiet head is the best outcome you could get.
301 Redirect: Designer vs. developer

Building a website is more work than it may appear. In many ways, it is like building a house. When you build a house, you want it to be beautiful while also being able to stand the test of time. The same is true for a site.
To achieve this goal, structure and design are both paramount. You don't want a house that is solid but hideous. Or something that looks amazing but is structurally unsound.


For a well-rounded creation, you want professionals with mastery in each specific discipline needed to bring it to life. You wouldn't hire an interior designer to lay your foundation or a roofer to choose your kitchen layout.


Building a site is no different. Much like all the myriad parties come to build a house, web designers and developers work hand-in-hand to create a website, each with a different focus.
UX Designer
UI Designer
Visual Designers
Front-end developers
Back-end developers

Full-stack developers
How designers and developers can work together
Leveraging both a web developer and a web designer can help take your website projects to the next level. Not all projects necessarily need both a designer and a developer.



In other WordPress news...
Not subscribed? Join the most conversational weekly email
in the WordPress community!