GoDaddy acquires Pagely
In holy-shit-didn't-see-that-coming news this week, GoDaddy has acquired Pagely and is planning to build a world-class WooCommerce SaaS platform aimed at powersellers.


In

We did it

, Pagely co-founder Joshua Strebel says his team will be working closely with WooCommerce experts SkyVerge, who were acquired by GoDaddy in September 2020. GoDaddy shares more about its plans for Pagely in its press release,

Pagely joins GoDaddy

, while Strebel sums up what's coming with a promise: "… let me just say, we're coming in hot."


Post Status got the exclusive —

Hey, GoDaddy Just Got Pagely

— and was quick to grab an

interview with Strebel

in the hours after the acquisition was inked. Forty minutes into the interview, Beka Rice, Senior Director of Product Management at GoDaddy (and former Head of Product at SkyVerge) joins the conversation to talk about how the acquisition is going to shake up the WooCommerce landscape.


No doubt the news will be unpacked over the coming days, but marketing expert Brandy Lawson

sums up

the initial reaction for a lot of folks: "I was 100% positive this was clickbait. I was like "wow @strebel, where's this going to go?" And then… it was real. I'm just going to need a minute to process this…" Jeff Chandler from WP Mainline

adds

, "Nobody, absolutely nobody 'except those involved in the deal' saw Pagely getting acquired by GoDaddy. Prove me wrong. This is Shock and Awe."


"Updated the @post_status acquisition page and added @Godaddy acquiring @Pagely.

And then changed my pants," tweets Post Status' David Bisset.
Automattic denies it knew about Google throttling non-AMP ads
In light of recent allegations that Google was throttling the load time of non-AMP ads by giving them artificial one-second delays in order to give Google AMP "a nice comparative boost," Gooding asked Automattic what was promised to convince the company to become an early partner in the AMP rollout. She confirms that Automattic did not take any payment, rather it chose to partner with Google because "we believed that we had a shared vision in advancing the one web." That's nice, but questions still remain.


Speckyboy writer Eric Karkovack

says

, "So many good points here, Sarah… Look at some of their business practices and maybe they're not so different from any other enormous company. They simply package it in a more user-friendly way. Otherwise, they're no better than an oil company."

"As a project [AMP] needs to die. If there are any beneficial aspects to the technology the community can fork it and allow it to be developed without any ties or involvement by Google or Alphabet,"

adds

Carl Hancock, CEO and co-founder of Gravity Forms.


Ari Stathopoulos, a Yoast-sponsored core contributor and Themes Team rep,

offers a different take

: "AMP was not a good thing. But it did use some techniques that were brilliant. It pushed people to try and do more with CSS instead of JS. It pushed us all to write better frontend code."
Yoast has a new CEO
Yoast has a new CEO. Thijs de Valk has taken over the top job at the SEO company after Marieke van de Rakt stepped down last week.


Van de Rakt, who took over as CEO from her husband Joost de Valk in January 2019, helmed the company through the Covid-19 pandemic and its recent acquisition by Newfold Digital. She's moving into a new role as a Creative Marketing Manager at Yoast.


"Excited, just a little bit sad, proud, happy, tired. Just some of my emotions today ;-). I decided to step down as CEO of Yoast. But I am not leaving Yoast (and I am not leaving Joost either),"

tweets

van de Rakt, linking to her very honest account:

Beginning a new chapter at Yoast

.


Thijs de Valk (Joost's brother) was employee #4 at Yoast and most recently served as the company's Chief Commercial Officer. He

tweets

, "I'm so honored and excited to be taking on this new role! Yoast is such an amazing company. And @MariekeRakt: I'm so glad I get to keep learning from you! Some big shoes to fill. Thank you for all you've done for @yoast!" Yoast Content Manager Willemien Hallebeek has more in

Yoast has a new CEO: Thijs de Valk

.


And in a touching tribute to his wife, Joost de Valk

tweets

, "I'm super excited for the next steps for @yoast, as Thijs steps into the role that @MariekeRakt filled so incredibly well and becomes our next CEO. I am also super proud of how Marieke has led us through the last few very heavy years. I

❤️

you Marieke!"
Efficiently deliver results for clients.
Manage all your projects with the Hub — free.
The Hub by GoDaddy Pro is an all-in-one site, client and project management solution tailored to the needs of web designers and developers. No matter what stage your business is at, the Hub's integrated tools help you save time, boost collaboration, and expand your day. Learn more.
Post Status partners with WooCommerce expert Bob Dunn
Speaking of partners… "This is called Collaboration over Competition. Why would @post_status want to compete for insights, analysis in #WooCommerce when @DotheWoo & @BobWP nail it. Plus Bob is pretty rad. GO FAR TOGETHER,"

tweets

Post Status publisher Cory Miller, who announced last week that Bob Dunn and Doo the Woo have joined the Post Status Network.


In the

last edition of the Post Status newsletter

, Miller shared: "This partnership — our first in the Post Status Network — is a huge win for all involved. It gives our members fantastic content focused on WooCommerce, the Commerce Engine for WordPress. It gives Do the Woo Members a bigger home and place in the Premiere 'Business of WordPress' community at Post Status. And it allows really awesome people to work even closer together to 'go farther together.'"


Black Friday and Cyber Monday madness begins
We're still a couple of weeks off Black Friday and Cyber Monday, but that hasn't stopped folks spruiking their deals early or throughout the month of November, and coming up with creative ways to leverage what is often the most profitable time of the year for businesses.
Best initiative so far goes to Ben Townsend at LayerWP. "I've been diving into the Black Friday madness and have to give props to @benswrite. This is by far the best landing page I've seen so far. After a long week, this had me

🤣🤣🤣

,"

tweets

Forge Media co-founder Brian Jackson, linking to

Townsend's Black Friday landing page

.
"Shuffling through submitted black Friday deals for #WordPress... majority are offering same or less discount than last year. I kinda like this direction ;)"

tweets

The WP Weekly's Davinder Singh Kainth, adding, "Well, this indicates people are taking business of WordPress products 'more' seriously now. Low balling on prices affects the whole system!"


#WPCommunityFeels: Hauwa Abashiya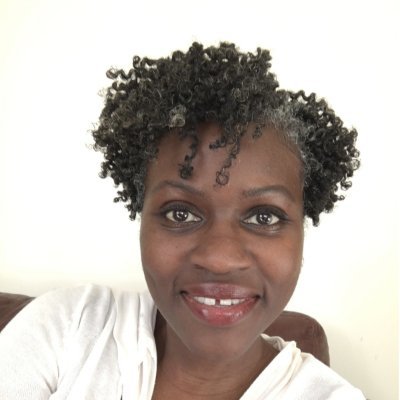 This week, what's inspiring Hauwa Abashiya, a freelance project manager and founder of Azhiya Limited, WordFest organizer, WordPress Training Team co-rep, and WordCamp organizer.
A podcast worth listening to:

Women in WP

features the women in the WordPress community. What I love is that they try to introduce you to women who you may have never heard of. Those are the kind of stories I like hearing about, what other people who don't shout as much are doing in the community.


A concept worth understanding:

Reusable blocks for the User

– we currently use it a lot in Make Training for meeting agendas, recap notes and sprints. It is such an easy thing to implement and means you're not constantly having to rewrite the same information and everyone follows the same format. I sometimes think we overlook the simple things in life, yet this can save you time.


A Twitter account worth following:

Big Orange Heart

, an amazing charity all about promoting positive well-being and mental health for the remote working community. Obviously, I say this with no bias at all 😉


An article worth reading:

On With My Head! A return from Headless WordPress

. I've been hearing a lot about headless (or decoupled) so it was interesting to read about someone who'd shifted away and why. It just reaffirms for me what I always say about tech: check that it fits your purpose.


A habit worth forming: Me time! Step away from it all and just find that time to read, sew, cook, whatever makes you happy. You always come away feeling more energised.
Testing the latest features in Gutenberg

New features are coming in WordPress 5.9. You'll want to get started testing how the Site Editor works and what has changed with block-based themes. Toggling back and forth between public release stable and the most current version of plugins can be tedious, but it doesn't have to be.




The Gutenberg plugin provides us a way to access features coming to WordPress before they reach core releases software. But what if you don't want to only test something from the last Gutenberg update that landed in WordPress.org's Plugin Directory? If you want to test the absolute latest features, join us to learn how to quickly set up your test site.



Birgit Pauli-Haack of Gutenberg Times will share how she tests the latest features of Gutenberg and why having a plugin to help get the latest updates has helped her testing.
Andy Fragen will provide an overview of the Git Updater plugin, including how to install plugins from GitHub and switch branches.

George Mamadashvili will help us find the latest commits that will ship in WordPress 5.9 from the Gutenberg GitHub repository and test those features.
Join us at 11EST on November 16. Come ask questions about testing upcoming releases.



In other WordPress news...
Not subscribed? Join the most conversational weekly email
in the WordPress community!