WordPress 5.9 delayed, pushed back to January
Breaking, not surprising, and necessary: WordPress 5.9 has been pushed back to a possible January 25 release date.


On Tuesday, Audrey Capital-sponsored core contributor Samuel "Otto" Wood raised a red flag in the Make WordPress Slack group involving the editing of specific templates, prompting core contributors to quickly identify a

blocker to the Beta phase

.


WordPress 5.9 Beta 1, which was due to ship on November 16, was delayed by 24 hours, and then delayed indefinitely while the release squad decided on next steps: either further delaying and revising the WordPress 5.9 schedule or punting Full Site Editing to WordPress 6.0. In the #5-9-release-leads channel on Slack, contributors overwhelming voted to delay the release.


Contributors also raised concerns about working through the holidays, which Anne McCarthy, the Automattic-sponsored program manager for the Full Site Editing (FSE) outreach experiment, summed up best: "Contributions have been lower this year and we need to recognize the very Human situation we're in right now both in terms of larger cultural moments coming up with various holidays/celebrations and the reality of still being in the midst of a pandemic. Delaying provides sustainability to get this release right without potentially burning out the remaining contributor base."


WordPress Executive Director Josepha Haden Chomphosy has shared a

revised schedule

, which adds seven weeks to the release cycle and includes an additional beta, giving contributors extra time during the holidays. WordPress 5.9 was originally scheduled for release on December 8.


As Automattic-sponsored contributor and WordPress Core Principal Architect Tonya Mork says in

WordPress 5.9 Beta 1 delayed

, "The information that surfaced… suggests two to three weeks of focused work will produce a significantly better 5.9 version—much better than would a set of quick fixes intended to meet the current schedule."


A further update from Mork is expected on Monday, and as she

tweets

, highlighting the beauty of open source and the WordPress project: "Discussions are openly happening in the release squad's Slack channel."
State of the Word scheduled for December 14 in New York
Speaking of schedules… "Mark your calendars; it's almost time for State of the Word 2021!" Josepha Haden Chomphosy shared this week in

State of the Word 2021

. Right, so far so good.


"Expect to hear about a range of topics, from WordPress 5.9 and Openverse to Web3 and non-fungible tokens (NFTs)." Wait. What?


"Are we in trouble or at the forefront of the next technology wave in WP?"

tweets

the team at Web3 WP, whose recent experiments include a Wapuu NFT collection.


"All I want to hear about Web3 and NFTs is 'The WP project itself will do nothing to encourage these questionable technologies,'"

tweets

Simon Dickson, a senior technical product owner for hire and former Director of Platform Services at WordPress VIP.
Elementor launches marketing campaign that doesn't mention WordPress
Elementor launched a big budget marketing campaign and Hollywood-style video this week aimed at "web creators," prompting at least one WordPress commentator to suggest the website building company may be taking its first steps towards autonomy from WordPress.


The 90-second video features web creators, "regular-looking people with multilayered skills," aka designers, developers and marketers. Interestingly, WordPress is not mentioned once in the video or on the

landing page that accompanies Elementor's campaign

, but there's a blink-or-you'll-miss-it reference to open source at 1 minute 14 seconds.


At The WP Minute, Matt Medeiros

writes

, "This looks to be a commercial on par with Webflow or Squarespace. Is this [Elementor's] first step towards autonomy from #WordPress?"


Elementor was founded in 2016 by Israeli entrepreneurs Yoni Luksenberg and Ariel Klikstein and now powers 9 million websites.
Efficiently deliver results for clients.
Manage all your projects with the Hub — free.
The Hub by GoDaddy Pro is an all-in-one site, client and project management solution tailored to the needs of web designers and developers. No matter what stage your business is at, the Hub's integrated tools help you save time, boost collaboration, and expand your day. Learn more.
Liquid Web acquires Modern Tribe
Back in the US, managed hosting company Liquid Web has acquired Modern Tribe to "complement its family of WordPress businesses," according to an aptly titled

Statement

published on the digital agency's website this week.


Modern Tribe will continue to operate as an independent agency with its existing leadership, but will also serve as an innovation team for the Liquid Web family of brands.


The deal comes after Liquid Web acquired The Events Calendar plugin, originally a Modern Tribe product, in 2020.


Not really surprising, but "Pretty crazy seeing Modern Tribe picked up by Liquid Web,"

tweets

Chris Wiegman, a Senior Software Developer at WP Engine. Photographer, speaker and author Aaron Hockley

adds

, "How long until all major players in the WP ecosystem are owned by about 3 companies?"


We're with WP Mainline's Jeff Chandler: "Someone's going to have fun putting an infographic together that shows the WordPress space after 2021."
Gutenberg 11.9 packed with dozens of enhancements
Gutenberg 11.9 focuses on navigation menus and block theming, reports Justin Tadlock at WPTavern, who says the latest release is packed with dozens of enhancements. Gutenberg 11.9 is the last plugin release to include new features for the upcoming WordPress 5.9 release, now expected to ship in January. Bug fixes will continue to be ported over in the coming weeks. Automattic-sponsored core contributor Andrew Serong also details

what's new in Gutenberg 11.9.0

on the Make WordPress Core blog.


Stepping away from WordPress vs sticking around
Gutenberg has split the WordPress community. But as long-time community members decide to step away from the project (or simply disappear), should their departure be viewed as collateral damage or simply their time to move on?


This week, WordPress expert, designer, speaker and podcaster, Paul Lacey, shared why he's taking "a big step back" from WordPress in

Blocks, Boards & Fishing Reels – How Gutenberg has Divided WordPress

. "WordPress should not be about forcing the adoption of change, it should be about celebrating choice. That's a philosophy that glues a community together. Otherwise, it's no longer community, it's just software," he writes.


Newsletter Glue co-founder Lesley Sim says it's "Required reading/listening for anyone in the WordPress biz in 2021."


"@paullacey_dgtl This nearly brought me to tears! It reflects how so many of us feel. Thank you 4 writing & sharing it. Thank you 4 making me feel so welcomed on the podcast this summer. I proudly plan to keep designing w/ @BeaverBuilder as a laggard w/ happy clients,"

tweets

developer Cami MacNamara, who links to her take:

There is more than one way to WordPress

.


And then there's Doo the Woo's Bob Dunn on the opposite end of the spectrum. After 11 years working with WordPress, he writes, "When others are becoming less involved with the community, making changes in content or other mediums to not be so WordPress-centric, or simply jumping the ship, instead, when it comes to the WordPress community, I am turning it to eleven."


"Nice read from @Bobwp on why he's "turning it to eleven" regarding #WordPress community. A view less virally shared and discussed in various communities than other kinds of legit views, but nevertheless deserves time and eyeballs as well,"

tweets

Post Status' David Bisset.
#WPCommunityFeels: Jack Kitterhing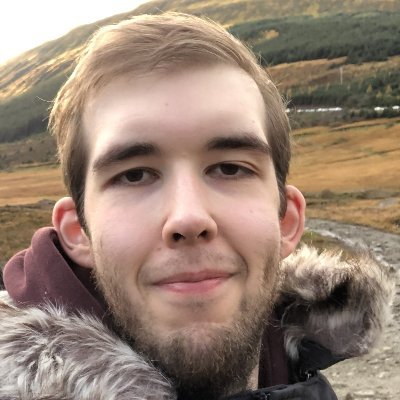 This week, what's inspiring

Jack Kitterhing

, Product Manager at LearnDash and self-described "maker of too many side projects

🤣

."
A podcast worth listening to: Has to be How I Built It with Joe Casabona. It offers an insightful look into small businesses and marketing. Perfect for anyone getting started to understand common challenges in the online world.




A concept worth understanding: The concept of the MVP. You don't need to polish your product to perfection or add every feature for version 1.0. Launch it! Get feedback and iterate.




A Twitter account worth following: Definitely

@chrislema

. He's a powerhouse in the product world and shares insightful best practices from his vast experience. His blog is pretty kick-ass too.


A habit worth forming: Not so much a habit as a mindset, but understanding, seeing things from others' points of view, and taking on opinions from colleagues and peers. Blazing through believing you are perfect in everything is a sure-fire way to fail.
Testing WordPress Full Site Editor

Have you started testing out the features coming in WordPress 5.9? Full Site Editing brings a lot of big changes to the interface of block-based themes. This is an opportunity to have your voice heard by the developers.


Join us for a low-key Zoom session as we test the new features coming. We will be exploring the Twenty Twenty-Two default theme, block theme template parts, how to access theme and block style settings, and more.


This will be a collaborative group activity with Courtney Robertson, Web Design and Developer Advocate at GoDaddy, where we all set up a testing site and work through the steps together. Upon completion, we'll share our feedback with the testing organizers. We anticipate this event to last more than one hour as we work through our findings.


By participating in testing, you will more readily spot areas that will need your attention upon upgrade and help the WordPress project consider any issues that arise. As time permits, we could even test third-party plugins with the new features.



In other WordPress news...
Not subscribed? Join the most conversational weekly email
in the WordPress community!