GoDaddy breach impacts 1.2 million managed WordPress accounts
Sarah Gooding at WPTavern reports that GoDaddy's initial investigations show the attacker gained access to its managed WordPress hosting environment using a compromised password beginning on September 6 and "nearly every sensitive data point associated with hosting a WordPress website was compromised, including customer email addresses, admin passwords, sFTP and database credentials, and SSL private keys."


"To summarize: yikes,"

tweets

Strattic co-founder and CEO Miriam Schwab.


GoDaddy has more than 20 million customers but only the managed WordPress hosting accounts were affected by the breach.

"I'd make a GoDaddy joke, but seriously this shit's not funny,"

tweets

MediaRon founder and developer Ronald Huereca.


WordPress 5.9 rescheduled for release in late January
We

reported last week

on the release squad's decision to delay the official release due to some pretty major blockers to the Beta 1 and final releases involving Full Site Editing and the Twenty Twenty-Two theme.


This week, Automattic-sponsored contributor and WordPress Core Principal Architect Tonya Mork published a

WordPress 5.9 Revised Release Schedule

on the Make WordPress Core blog. She shares detail on the delay, the decision-making process, and how folks can help with testing.


At WPTavern, Sarah Gooding

notes

that for the past decade, WordPress co-founder Matt Mullenweg's "deadlines are not arbitrary" philosophy has guided core development, preventing releases from being delayed by the desire to squeeze in one more feature. But, "The situation with WordPress 5.9 is unique, because the effort involves shipping a set of interdependent features that also provide the foundation for a new way of theming."


Mork explains further, "As the FSE features are very closely intertwined, removing some of its pieces would risk making the release unstable. To avoid delivering a sub-optimal experience, moving fixes to a 5.9 minor or 6.0 was ruled out."


Anne McCarthy, an Automattic-sponsored core contributor who is co-leading testing for the release, and has been the program manager for the Full Site Editing (FSE) outreach experiment, shares

Why I Voted to Delay WordPress 5.9

, citing improved sustainability for contributors, interrelated features of FSE making it hard to punt or fully remove pieces, and the value of users getting access to the whole suite of FSE features rather than small pieces as reasons for her decision.


Ahead of the January 25 release, the release team has shared

A Look at WordPress 5.9

, a video showcasing the upcoming new features.


Elsewhere, "This headline is… something,"

tweets

Chris Wiegman, aSenior Software Developer at WP Engine, linking to artificial intelligence writer Thomas Macaulay's piece

Ground-breaking or site-breaking? What devs expect from WordPress 5.9

at The Next Web. After falling for the clickbait title, Human Made Engineering Manager Jenny Wong

tweets

, "I took the bait. I regret it. Please can I have a refund of my time

😬

."
Efficiently deliver results for clients.
Manage all your projects with the Hub — free.
The Hub by GoDaddy Pro is an all-in-one site, client and project management solution tailored to the needs of web designers and developers. No matter what stage your business is at, the Hub's integrated tools help you save time, boost collaboration, and expand your day. Learn more.
Automattic joins foundation to protect PHP's future
Automattic has joined a coalition of companies with vested interests in PHP to form the PHP Foundation, a new non-profit initiative to ensure the "long life and prosperity of the PHP language." Roman Pronskiy, Product Marketing Manager at software company JetBrains, explains the backstory in

The New Life of PHP – The PHP Foundation

.




The formation of the foundation comes after long-time contributor Nikita Popov, who has been involved in the project for over a decade, decided to leave his role at Jetbrains so he can focus on LLVM. Jetbrains has been sponsoring Popov's full-time contributions to PHP for the past three years. Pronskiy notes that "losing one of the main contributors to PHP is a blow to the community" and "puts the language that powers 78% of the web in a fragile position." The foundation has been set up via

Open Collective

.


WP Mainline's Jeff Chandler

notes

, "The PHP Foundation aiming to raise $300K a year to fund core developers should be a cakewalk, right? Considering how many individuals and companies rely on it to make a living." Jetbrains has committed $100,000 annually to the foundation. Automattic has not commented publicly about its contribution.


The news that PHP's future has been secured into the future has been welcomed by developers with many donating to the new foundation. Developer Prashant Baldha

tweets

, "@ThePHPF will evolve the #PHP language to the new high. As a #WordPress Developer, I am glad to read that @automattic is one of the PHP foundation members."


Wonderkind founder and CTO Philo Hermans

tweets

, "PHP has been life-changing for me. It was the first programming language I started learning in the late nineties. Twenty years later, I still love PHP. From WordPress, CodeIgniter, to Laravel, the journey has been incredible. Together we can make sure this journey continues

🙏🏼

."
Happy Black Friday!
It's Black Friday and "This is one of the coolest designs I've seen for a #WordPress Black Friday post,"

tweets

LifterLMS CEO Chris Badgett, linking to

LayerWP's Black Friday deals 2021

. Yes, sharing again because who doesn't like a most non-boring Black Friday deals page?


Last up, "Please welcome the Black Friday list that you don't want to be a part of," writes Visual Composer Product Manager Raitis Sevelis, who calls out the WordPress companies that are misrepresenting their original pricing as discounted offers in

The Dark Side Of The Black Friday Sales

. "Black Friday Deal or No Deal? The results might surprise you, or not,"

tweets

WP Mainline publisher Jeff Chandler.
#WPCommunityFeels: Scott Carter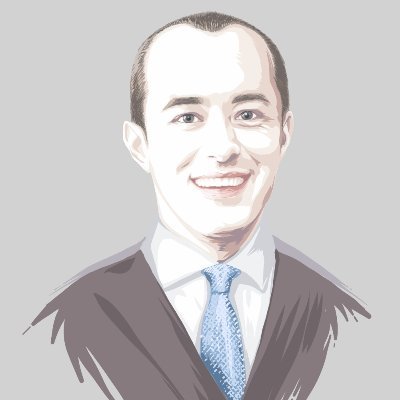 This week, what's inspiring Scott Carter, founder of maintenance company Barrel Roll and WordPress agency United Networks.
A podcast worth listening to: I feel like I'm supposed to recommend something related to WordPress here but we all need a break from the grind and for that, you need

The Fuzzy Glove Hour with Andy and Ken

(formerly known as Seven Second Delay).


A concept worth understanding: An ounce of prevention is worth a pound of cure. Doing the basics of website maintenance properly and regularly can keep your site safe and your business moving in the right direction. Take our

WordPress Maintenance Quiz

to see if you are on the right track.


An article worth reading: There are way, way too many companies that provide WordPress hosting. Finding a new host can be a nightmare since nearly all reviews are either paid or not vigorous in their testing. Luckily,

Kevin Ohashi's WordPress hosting benchmarks

cut through the noise and provide reams of invaluable data so you know who to choose the next time your host

stores your passwords in plaintext

.


A habit worth forming: Stop working at a certain time every day and make exceptions only for emergencies. We all need to take better care of ourselves.


Something you're grateful for: Radiators. We recently moved from Virginia to Connecticut and let me tell you, this place is cold. People up here go for a run in t-shirts and shorts when it's literally freezing. I want to pull over and ask if they need help but then I'd have to open the window so I just shake my head. Also, family.
From Web 2.0 to Web 3.0

What is Web 2.0? Or Web 3.0? Do you know what blockchain means or how this could benefit the work we do in the near future?


Join us as we welcome Ahba Thakor, Mike Demo, Ivan Bjelaja and David Lockie to discuss what the future of the web industry will look like.


We will talk about artificial intelligence, blockchain, and how these technologies could impact WordPress and the wider web industry.




Come expecting to see a showcase of projects, ideas that present opportunities for the WordPress community today.



In other WordPress news...
Not subscribed? Join the most conversational weekly email
in the WordPress community!