Gravatar leak exposes 114 million scraped emails
Was Gravatar hacked? Depends who you ask.


Gravatar says it was not hacked and sought to "clear up the misinformation" in a

brief series of tweets

. The Automattic-owned company also updated its

data privacy page

to explain why the incident was a misuse of its service, not a hack.


As Sarah Gooding at WPTavern puts it in

Gravatar Says It Was Not Hacked

, "After years of researchers demonstrating that this was possible, is scraping Gravatar an unethical data acquisition because the scraper is abusing the service's architecture? Or is it unethical that Gravatar made it possible to harvest profile data en masse for years?"


Automattic acquired Gravatar in 2007 from creator Tom Preston-Werner. At Patchstack, security advocate Robert Rowley explains

how Gravatar's security works

and says its core design is "from a different time, we're talking MySpace and Digg."


Did the so-called breach cause people to close their Gravatar accounts? Twitter says "yes." But as Have I Been Pwned creator Troy Hunt

tweets

: "... personally, this won't stop me using Gravatar. I'm sympathetic to tech platforms providing services that by design, make data public and easily accessible but then need to defend against scraping. It's a hard problem."
Bob Dunn traveling by train to State of the Word
While most folks will be watching the State of the Word livestream on December 14, Doo the Woo's Bob Dunn was lucky enough to receive an invite – and is traveling 6,500 miles by train over eight days to attend the three-hour event in person.


WordPress co-founder Matt Mullenweg's annual address will be live-streamed from 5-7pm (ET) and he's expected to talk about a range of topics, including WordPress 5.9, Openverse, Web3, and non-fungible tokens (NFTs).


Web3 WP co-founder Aaron Edwards

tweets

, "With the WordPress #StateOfTheWord coming up where we're all anxiously waiting to hear what @photomatt has to say about Web3, here are my more neatly compiled thoughts on how #Web3 will be the 🚀 fuel for Open Source innovation." He links to

Why Web3 is a (R)evolution of Open Source

.


Efficiently deliver results for clients.
Manage all your projects with the Hub — free.
The Hub by GoDaddy Pro is an all-in-one site, client and project management solution tailored to the needs of web designers and developers. No matter what stage your business is at, the Hub's integrated tools help you save time, boost collaboration, and expand your day. Learn more.
Justin Ferriman: "...it is incredibly stupid to not have a Black Friday sale"
And if you think there were more sales this year than ever before, you're not wrong: "What is clear is the market for WordPress and WooCommerce products is continuing to grow at a rapid pace, and with that the sale period each year will become a bigger and bigger deal. It was easy to get a list of 300 businesses running a sale this year; in 2019 getting a list of 150 was hard," Denning writes.


But not all businesses cashed in his year. Weglot has raised €35,000 for Médecins Sans Frontières, Fondation de France, and several other charities after committing to donate 50% of its Black Friday and Cyber Monday sales to charities. The translation company started the initiative last year to support those doing it tough during the pandemic.
WordPress 5.9 Beta 2 out now
Gutenberg 12.1 is also now available and includes a fix for the block appender layout shift, new global styles features, and improved templates list view, reports Justin Tadlock at WPTavern. Theme authors also have a new flag for enabling all appearance-related tools. Or as David Bisset at Post Status

tweets

, "New version of #Gutenberg has a return of the template list view, global style panel improvements, navigation block stuff, misc UX improvements, and a new #WordPress car smell."


WordPress growth slowing as Shopify gains ground
WordPress remains the dominant content management system with 43% market share but its growth is slowing and Shopify is gaining ground, according to Yoast founder and Chief Product Officer Joost de Valk's latest

CMS market share analysis

.


de Valk's sixth biannual analysis shows that in the past six months WordPress has increased its market share by 1.5%. Shopify, which overtook Joomla to become the second most popular CMS in 2020, now has 4.3% market share, up 1% over the past 12 months.


Joomla lost 0.3% market share in the past six months and is now at 1.8%, dropping from the third most popular CMS to fifth. Wix is growing fast, adding 0.3% market share in just six months, overtaking Squarespace in the rankings again to take the third spot.


de Valk's forecasts that in December 2022, WordPress will grow to 47.4% market share, Shopify's share will be 5.4% and Wix will grow to 2.3%.


"… the three commercial SaaS providers, Shopify, Wix and Squarespace, are all growing and seem to be picking up pace. As those companies get more and more access to cash, as they're generating more and more revenue, it's going to be very interesting to see what that means," de Valk writes.
#WPCommunityFeels: Cate DeRosia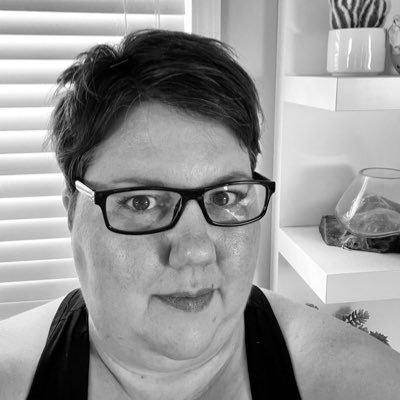 This week, what's inspiring Cate DeRosia, Managing Lead for The HeroPress Network and Marketing Lead at Big Orange Heart.
A podcast worth listening to:

You Can Sit With Us

by the wives/partners of The Try Guys. It's a great real life look at what it's like to be a creator's partner, and a lot of what I've dealt with as a wife.


A concept worth understanding: I've learned to treat life like a scientific experiment. If you don't like the outcome of an action, evaluate what you can change and move forward. Don't punish yourself for trying.


A Twitter account worth following: Taylor Poindexter -

@engineering_bae

. She's friendly, intelligent, personable, and shares some excellent whisky knowledge.




A habit worth forming: Evaluate life regularly. All aspects. Don't like something? Doesn't fit you anymore? Let it go and try something new. Still no self-punishment.
WordPress Trends to Watch in 2022

What does the future of WordPress look like?

What features are you hoping to see in the near future? What do we expect to see on the roadmap beyond full site editing?


Long gone are the days of WordPress solely as a blogging platform. Today WordPress powers approximately 43% of all websites.

As 2022 approaches, some key trends will continue to change the WordPress space and impact related areas like theme development and eCommerce.


Joining our paneling discussion are: Paul Lacey, Ronald Gijsel, Cami MacNamara, and Anne McCarthy. We'll share ideas about emerging trends and what we expect to see beyond WordPress 5.9 such as:

Full Site Editing
Block Themes
Where Gutenberg goes from here
Performance improvements and more
RSVP now to attend or catch the replay of our December 13 GoDaddy Pro Meetup at 6pm GMT/ 1pm ET.



In other WordPress news...
Not subscribed? Join the most conversational weekly email
in the WordPress community!