This week in WordPress
Matt Mullenweg delivers State of the Word 2021 live in New York
Diversity. Translation. Web3. Five for the Future. More Gutenberg. Openverse, Openverse, Openverse. State of the Word 2021 happened this week and, oh boy, there's a lot to unpack.
WordPress co-founder Matt Mullenweg delivered his annual address at Tumblr's former New York offices to a small crowd of invited guests, and as David Bisset highlights in

Post Status Team Responses to the State of the Word 2021

, "After watching Matt give this annual talk for years I could tell early on that something was different…"
As Mullenweg himself describes in

State of the Word… in person!

, he was "positively giddy to see some of my friends from the WordPress community in person for the first time in several years." It showed.


"Drink every time @photomatt mentions Openverse,"

tweets

Pagely's Minister of Propaganda Jeff Matson, while WP Engine Product Marketing manager Rob Stinson

adds

"openverse > metaverse."
Mullenweg talked up contributing to WordPress, Five for the Future, and the commons. As Gooding explains, "giving back and making things as open as possible is the golden thread running through the message of this year's State of the Word."
When asked during the Q&A how young people could learn WordPress, Mullenweg said contributing to was one of the best ways to learn — something podcaster Joe Casabona challenges in

The way to learn WordPress is not by contributing

. As well as putting forward the idea of "cura personalis," or taking care of yourself before helping others, Casabona says Mullenweg should step down as release lead after three straight years in the role. "… contributing to WordPress doesn't really feel like 'the commons.' It feels like something that Automattic lets people generously donate their resources to. And it has since WordPress 5.0 was released," Casabona writes.




At the WPMinute, Matt Medeiros says his

three takeaways

include getting more people to contribute to the WordPress project, that Gutenberg is bigger than WordPress, and the acquisition train is fuelled by the influx of the larger tech economy.


For more, BH Business Website founder and CEO Bet Hannon, speckyboy writer Eric Karkovack, Palmowski, and The Repository publisher Rae Morey (Editor: yep, that's me.) shared our reactions in a Twitter Spaces conversation with Bisset immediately after the State of the Word, which is

now available to listen back

.
Creative Commons Search officially rebranded as Openverse
Speaking of…

Creative Commons Search Is Now Openverse

, was Sarah Gooding's headline at WPTavern the day before the State of the Word, in a not-so-subtle hint that it might be mentioned during the address.
CC Search has been rebranded to Openverse and now redirects to its new home at wordpress.org/openverse. "Crucially, to make Openverse accessible to a global audience, the user interface is fully translated into 10 languages, with additional partial translations in 22 more languages," explains Automattic-sponsored Openverse contributor Zack Krida in

CC Search Now Redirects to Openverse

.
Matt Mullenweg announced in April 2021 that CC Search would be joining the WordPress project. Automattic hired key members of the search engine's team and sponsors their contributions to the project as part of the company's Five for the Future commitment.


Anna Tumadottir, Director of Product at Creative Commons,

tweets

, "Feels like a good moment to appreciate that some endings can lead to even greater beginnings. It's been a treat to work with so many talented people on CC Search and I'm grateful that the saga now continues elsewhere. Onwards to Openverse!

✌️

."
Efficiently deliver results for clients.
Manage all your projects with the Hub — free.
The Hub by GoDaddy Pro is an all-in-one site, client and project management solution tailored to the needs of web designers and developers. No matter what stage your business is at, the Hub's integrated tools help you save time, boost collaboration, and expand your day. Learn more.
Elementor driving WordPress growth
Is Elementor the secret behind WordPress' growth in recent years? After recently publishing his sixth

CMS market share analysis

, Yoast founder and Chief Product Officer Joost de Valk discover

W3Techs has been tracking Elementor since February

. Digging into the data, he found the website builder's market share has enjoyed stellar growth, almost doubling in market share from 3.8% to 6.7%.


de Valk notes that in recent months "WordPress without Elementor has actually shrunken."


"Elementor sites cannot exist without WordPress, so they are tied to each other. But I think the conclusion is fair that of all those new sites being built with WordPress, a very large portion of them is being built with Elementor," he writes.
Spanish enjoy WordCamp Sevilla in person
"Enhorabuena a los organizadores de la primera #WordCamp en persona del mundo después de 21 meses de eventos online! Os habéis superado y en un tiempo récord! Organizando la #WCSevilla en menos de dos meses y llena de sorpresas, networking y #WordPress! Muchísimas gracias!

❤️🙌🏼😍👏🏼

" tweets Automattic-sponsored community contributor Rocío Valdivia. ("Congratulations to the organizers of the world's first #WordCamp in person after 21 months of online events! You have surpassed each other and in record time! Organizing the #WCSevilla in less than two months and full of surprises, networking and #WordPress! Thank you very much!")
#WPCommunityFeels: Abha Thakor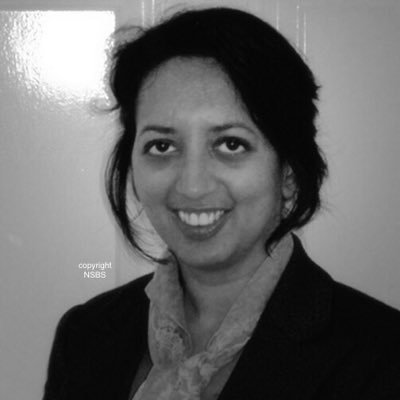 This week, what's inspiring WordPress contributor enthusiast

Abha Thakor

, of Non Stop Business Support and Non Stop News UK.
A podcast worth listening to: DoTheWoo is a great podcast series with lots of material on WooCommerce, WordPress, and wider topics of interest to users and contributors. I had a great time on the show recently:

Building Stories, Community and WooCommerce Sites

.


A concept worth understanding: From my management and leadership training, the concept of "potential" was a big part of how to energize and motivate teams. The potential of the innovation you could work on together, the potential in each individual and their contribution to a greater good, and the potential in exploring what's possible, from processes to products and services. We include it as an audit checklist with businesses and organizations, and as part of a review of our own projects too.


A Twitter account worth following: For anyone interested in how technology can be used for good globally, follow

@CallForCode

. We've worked with entrants and a top global winner, and are keen to introduce developers and innovators to projects like this.


An article worth reading:

Bee-ing grateful to our pollinators

. Now you might not think this may be linked to WordPress, but without bees, life as we know it would change beyond recognition as so much of our world is reliant on the work of these pollinators. There are also millions of websites devoted to topics ranging from food to cleaning products, which in some way relate to the efforts of bees. This article gives easy tips on how we can all be more bee-friendly.




A habit worth forming: Grow a plant every year, even if it is only on your window sill if you've not got access to a garden. Gardening helps your concentration, is likely to use different parts of your brain and can give you time to calm. It's a great way to help you find those elusive solutions too!
State of the Word 2021 Recap

Each year the WordPress project's co-founder, Matt Mullenweg, delivers an annual keynote address. The State of the Word allows us to reflect on the project's progress and the future of open source.


In 2021, WordPress had just two major releases ship, with WordPress 5.7 in March and WordPress 5.8 in July. Traditionally, WordPress has four major updates per year.


However, this year saw just three versions planned to release, and the WordPress 5.9 release date has been postponed until January 2022. This was an unusual move as deadlines are not arbitrary. Yet a lively discussion in the comments of Anne McCarthy's post "Why I voted to delay WordPress 5.9" sheds light on why this move was made.


WordPress.org in 2021
WordPress.org/News site saw fresh design efforts.
Openverse was brought into WordPress from Creative Commons Search with a large focus on audio, photos, and additional media assets available in the coming months
WordPress Pattern Directory was launched, helping users create interesting layouts quickly. Learn more in Using Block Patterns to speed up site builds
WordPress Photo Directory is the latest area to launch with totally open imagery used on any sites with a CC0 license.

In other WordPress news...
Not subscribed? Join the most conversational weekly email
in the WordPress community!