This week in WordPress
WordCamp Birmingham postponed as local Covid numbers skyrocket
Three weeks out from the February 4-5 event and just a week after sharing the last group of speakers, lead organizer Ryan Mark announced this week that

#WPYall has been postponed until spring

. The event was anticipated to be the first in-person WordCamp globally for 2022 but will now be held in April or May when organizers hope it can be held safely for attendees.


Mark says the organizing team's decision was unanimous and writes that "The WordPress community is bigger than any single WordCamp. We cannot in good conscience continue forward with our event, given the current risk, since this decision could negatively impact other in-person WordCamps currently in the planning stages."


Cloudways Director of WordPress Robert Jacobi, who was planning to attend, has been calling for WordCamp Central to mandate vaccines for in-person events. "I think confusion and indecision from the WordCamp mothership is only making this more frustrating for me," he writes in

WPYall, Not for Yall

. "Here it is folks, make vaccination a requirement. Keep it simple. Not everyone will be happy but maybe we will actually have a level of in-person rather than zero." TrustedLogin founder Zack Katz, who had signed up as a community sponsor,

tweeted

earlier this month, "… I DEFINITELY won't go to @wpyall unless 2+ vaccinations are required. Negative tests or prior COVID isn't enough."


Ultimately, folks agree postponing the event is the right move. "Kudos to y'all for making the hard decisions. While I'm so ready for WordCamps again, it's most important for us all to stay healthy,"

tweets

ShePress founder Michele Butcher-Jones, while Lireo Designs owner Deborah Edwards-Oñoro

tweets

"Good. WordCamp Birmingham postponed."
Post Status discussion explores financial support for open source contributors
WordPress 5.9 set for release next week as contributors deal with burnout
WordPress 5.9 remains on track to be officially released on January 25 after the

third release candidate shipped this week

. Automattic-sponsored core contributor Chloe Bringmann says since the RC2 was released last week, testers have found and addressed two bugs and added 15 fixes for Gutenberg.


It's been a challenging release for core contributors, to say the least. WordPress core committer Jonny Harris

tweets

, "Spoken to a couple of people in the WordPress core team / community that are feeling burnt out. This WP 5.9 release has been long and hard on many people. Lots of people have worked really hard on this release. If you know someone who worked on this release, send them some love."


Meanwhile, Anne McCarthy, an Automattic-sponsored core contributor who is co-leading testing for the release joins

Torque's Social Hour weekly livestream

to talk about the upcoming WordPress 5.9 release, Full Site Editing, and the future of WordPress.
Business Spotlight: Cloudways
Cloudways is a managed WordPress hosting provider known for its scalability and reliability. Trusted by over 250,000 WordPress users, Cloudways gives you the freedom to choose from any of the top IaaS providers for ultimate performance. With Cloudways, you can forget all the hosting hassles and experience an ascending glide coupled with a smooth experience.
Long-awaited custom tables for orders coming to WooCommerce
Some good news for WooCommerce developers this week: an implementation of custom tables for orders is finally in development. On the WooCommerce developer blog, core developer Vedanshu Jain shares details in

The plan for the WooCommerce custom order table

.


Sarah Gooding at WPTavern reports that

WooCommerce is aiming to produce an MVP of custom tables for orders by Q3, 2022

. It's a long-awaited improvement that WebDevStudios co-founder and CEO Brad Williams

says

, "…. will be a massive win for performance, especially with larger stores!"

But as Phil Johnston, a Sr. Software Engineer at

WP Engine, and former engineer at Easy Digital Downloads,

tweets

, "Let me just say that it is not nearly as simple as it sounds."


Gooding says adding custom tables for orders will be a complex undertaking that will impact the entire ecosystem, and the WooCommerce team will be soliciting feedback from the developer community as they proceed with the project.
Yoast launches Shopify app, hosts YoastCon to celebrate
Yoast officially launched its new Shopify app this week and hosted a special Shopify edition of YoastCon. The one-day virtual conference featured talks by Orainti founder Aleyda Solis, iPullrank founder Mike King, Shopify's Director of SEO Kevin Indig and Sr. SEO Lead Jackson Lo, and Amsive Digital Director of SEO Lily Ray, as well as Yoast staff. If you missed the event,

the replays are now available

.


In other Yoast news, former CEO Marieke van de Rakt shares how she managed one of the biggest WordPress acquisitions of 2021. In the

latest video for Freemius' Gamechangers series

, she shares the challenges she faced as a first-time seller during Newfold Digital's acquisition of Yoast, and the responsibility she felt to protect the livelihoods of the company's employees.
Gutenberg 12.4 now available as the lack of block themes questioned
Gutenberg 12.4 is out and includes accessibility improvements, a categories reminder, and a tag cloud outline style, reports Justin Tadlock at WPTavern.




There are currently 39 themes in the WordPress themes directory that support site editing features. In his recent State of the Word, WordPress co-founder Matt Mullenweg said he hopes there'll be "300 or, ideally, 3,000" block themes in the repository by the time he gives his next State of the Word address.
WordPress left out of open source discussions
Dan Knauss, who's

following the story for Post Status

, notes Kent Walker, President of Global Affairs at Google and Alphabet, has proposed creating an organization to serve as a marketplace for open source maintenance with the following rationale: "Open source software is a connective tissue for much of the online world — it deserves the same focus and funding we give to our roads and bridges."


In attendance at the White House Open Source Cybersecurity meeting were Apache, Google, Apple, Amazon, IBM, Microsoft, Meta, Linux, and Oracle. But as Knauss notes, "Not invited: WordPress, powering 40% of the top million websites, including whitehouse.gov."


He adds, "Currently, WordPress and other open-source projects, many of which belong to the WordPress ecosystem, do not have a seat at the table with the big tech companies that are determining the course of industry 'self-regulation.' Clearly, that needs to change."
#WPCommunityFeels: Kathy Zant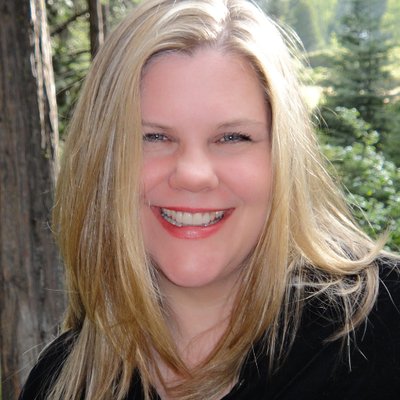 This week, what's inspiring Kathy Zant, Product Marketing Manager for KadenceWP at StellarWP and LiquidWeb.
A podcast worth listening to: I really enjoy Matt Medeiros' take on things, and The WP Minute is a great easy listen.


A concept worth understanding: The most important concept worth understanding is empathy. No one has the same experience as you, and empathy helps us bridge connections in every aspect of life. It makes you a better marketer, a better developer, a better boss, and a happier human being.


A Twitter account worth following: Jason Resnick (@rezzz) delivers great content and ideas on email marketing every single day. He's amazing.


A habit worth forming: The best habit in the world is walking a few miles every morning. It's part exercise, part meditation, part reconnection to nature. Bonus: bring a dog with you.
How to Create Low-Code Block Patterns

Block patterns are an incredible time-saving opportunity to help you establish the layout of a site. You can get these from the WordPress Pattern Directory or create your own. In this post, we show you how to create your own low-code block pattern and register it to use in many places throughout your website. Don't worry, you can do this without much coding experience.
You might want to add the block pattern to your Block Inserter, so that you can add it to your site multiple times, without recreating it each time. You don't even need to copy and paste it again.
In this post, we walk you through:
How to create the layout for your block pattern

View the code

Low-Code Register Block Pattern
Once you have your block patterns registered on your site, you can implement them multiple times across your site, swapping out the text or images while preserving the layout. You can now access the pattern numerous times to create a cohesive look, no matter the content you include. When building websites for clients, be sure to direct them to use patterns you have implemented as well.

In other WordPress news...
Not subscribed? Join the most conversational weekly email
in the WordPress community!